5 Ways to Save when Buying your Thanksgiving Turkey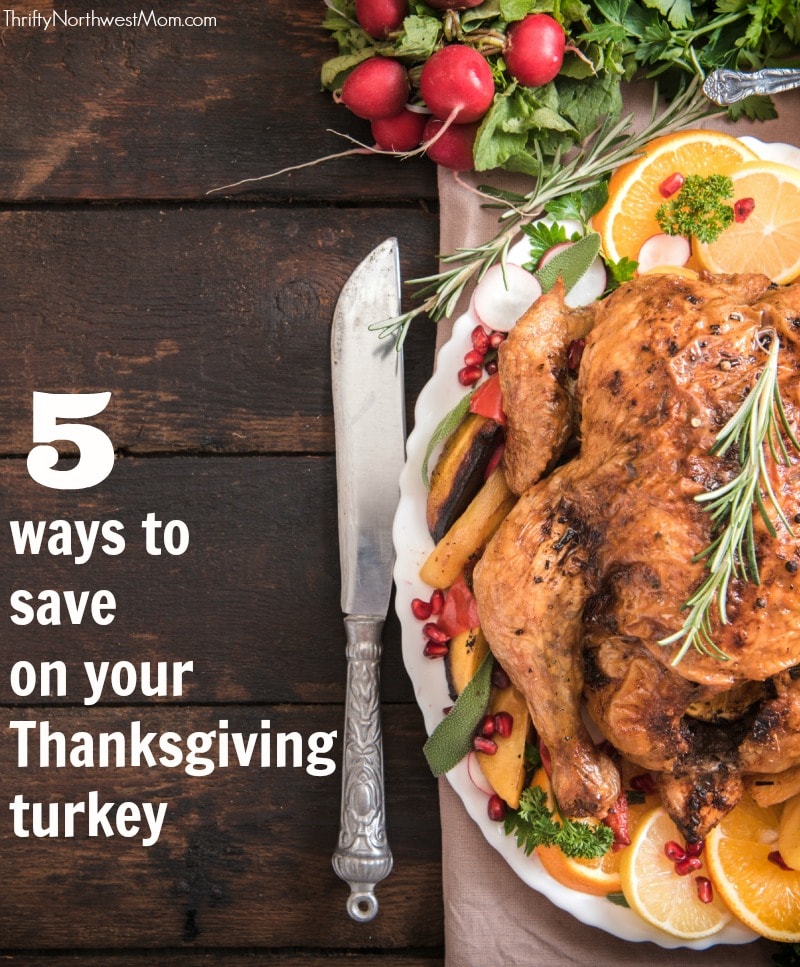 5 Ways to Save When Buying your Thanksgiving Turkey
When it comes time to cook a Thanksgiving turkey, the last thing you want to be thinking about is how much it costs. Thanksgiving dinner is certainly not cheap, but it doesn't mean that you have to overspend. For most Thanksgiving dinners, the turkey is one of the biggest expenses. Fortunately, there are a number of ways to save money on your bird.
Five ways to save when buying your Thanksgiving turkey:
Go Frozen over Fresh
Buying a frozen bird is the quickest and easiest way to save money on a turkey. Getting them fresh is convenient of course, but it is not worth the extra cash you have to shell out. Make certain that you allow for plenty of time to thaw out your turkey and you will never notice the difference.
Watch Those Circulars
Weekly sales flyers and circulars should be your best friends as the holiday seasons approach. These ads will ensure that you find your holiday turkey at a reasonable price. Simply go through them each Sunday and make absolutely certain that your turkey is priced lower than the ones advertised. It really is that simple… Find a better deal in an ad and you can often collect the difference through price matching. You will need to learn the store policies to see if they participate in such programs.
Make sure to check out all of the store coupon matchups and store sales that we have listed on our site. for this week. We share all of the best deals happening at the stores each week to help you save on your turkey as well as all the other holiday meal essentials.
Join Store Loyalty Programs
Store loyalty programs are another way to maximize your savings on your turkey. Many of these loyalty programs will offer specific Thanksgiving specials where you can spend a certain dollar amount and get a free turkey. If you time it correctly, you can buy your entire Thanksgiving dinner in one store and get your turkey for free. Some stores actually spread the savings out over several weeks.
Visit the Company Websites
If you search the web and visit the websites of the companies that makes the turkeys, you can usually find coupons and special offers. These can be significant depending upon the company involved.
Clip Coupons
Old fashioned habits like clipping coupons are still the most effective ways to save cash. When it comes to purchasing a Thanksgiving turkey, coupons are still in play. Whether you get them from the manufacturer, or find them on an online coupon clipping website, coupons can save you tons of cash.
Cooking your Thanksgiving dinner should be all about family, flavors and fun. The last thing you should be considering is the fact that you overpaid for a turkey. Save a few bucks by following the five steps above and it will be the last thing from your mind on turkey day.
Here are more Thanksgiving ideas for inspiration::
30+ Thanksgiving Crafts that Kids Will Love