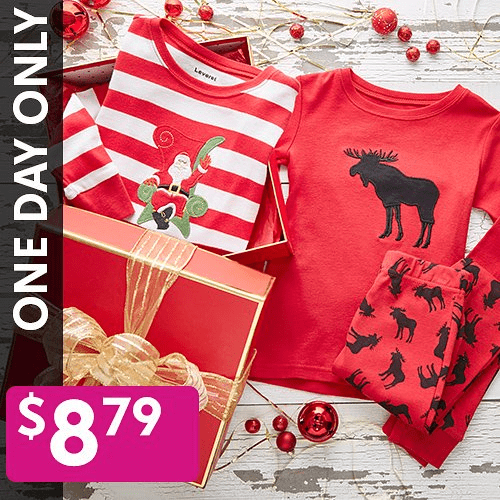 Christmas Pajamas on Sale
If you need some Christmas pajamas for the kiddos, be sure to check out this sale on Zulily. Today only, they are offering Leveret Baby to Big Kids Pajamas for $8.79! They do have other pj's too and not just Christmas ones.
These pajamas normally sell for $19.99 or higher, so this is a great price! They even have a few matching doll sets too.