Charlottes Blueberry Park in Tacoma – Free Blueberry Picking
This post may contain affiliate links and I may be compensated for this post. Please read our disclosure policy here.

Charlottes Blueberry Park – Tacoma, WA
We discovered a cool park a few  years ago called Charlotte's Blueberry Park in Tacoma.  This is a Metro Parks Tacoma neighborhood park that is 20 acres, although around 10 acres or less is the actual blueberry park. The best part of this park is that it is open to the public to pick FREE blueberries at any time! And they have thousands  of blueberry bushes – the park website says there are more than 3,300 blueberry plants & 5 different varieties.
The trick with Charlotte's Blueberry Park is to go when the berries are in prime season. We actually made about 3 different trek's there a few years ago, trying to find the perfect time to go (the berries will be more sour if you go to early plus there's just not many available to pick). And every year will be different based on the blueberry season. In the past, the prime time has definitely the first few weeks of August, but it can also start in mid-late July, too. Keep us updated if you check it out over the next few weeks!
 Highlights: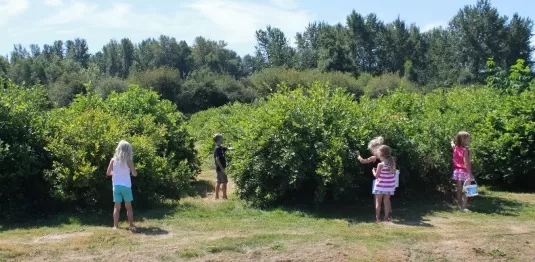 Charlotte's Blueberry Park is a fun place to head with your family for a day of blueberry picking! Not only are you coming home with FREE blueberries, it's also just a pretty park to enjoy with your family. Bring a picnic lunch or snack as they have picnic tables around the park to use, as well as a nice, shady area with some tall trees. The great thing is that even if there are a lot of people visiting & berry picking, it's so big that it doesn't feel crowded at all & there are so many blueberry bushes that it doesn't ever feel like it gets too picked over (unless you go really late in the season).
Location:
Charlotte's Blueberry Park is located in south east Tacoma at 7402 E D St. The 72nd exit from I-5 is the best way to get there from the freeway. I take Hwy 7/ Pacific St heading north from 512.
Things to Know: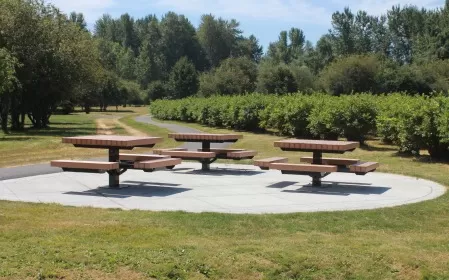 This park does get busy during prime blueberry picking season, but there should be plenty of parking. It's all street parking along D street – you may just have to park a little ways down if it's a busy day for picking.
They do have picnic tables for snacks or lunches, as well as several portable toilets. Most of the picnic tables are in the sun, but there were a couple in the shade.
I'd recommend bringing good sunscreen and hats as all the blueberry picking is in the direct sun. There is a section where there are nice tall trees for shade if you & your kids need a break, but otherwise it will be warm in the sun.
*Update in 2016:: This park has had issues with safety in the past, especially in 2015. I have not heard of any issues for 2016, so hopefully they are better at patrolling this park. But we wanted to make sure you know ahead of time as it's in a rougher area of Tacoma. Let us know what your experience has been this year, though. 
Recommended for Ages: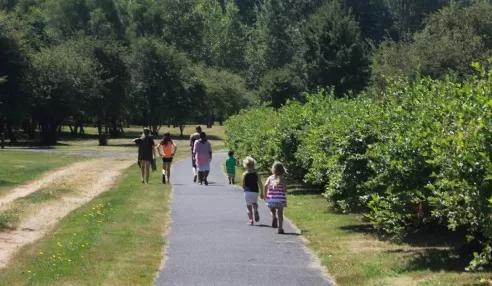 All ages will enjoy this park as there is a 6 foot wide path for strollers, wheelchairs & more. Kids can run & play on the path while you're busy picking blueberries.
Recommended Places Nearby:
What I love about going to Charlotte's Blueberry park is that there are several other great places to save money close by. We take Pacific St from 512 to get to the blueberry park & along Pacific St, there is a Franz Bakery Outlet so we stock up on bread & bagels while we're out there.
Another great place to check out if you're wanting really frugal prices on produce & more is Valley Liquidation! They have some seriously amazing prices on regular & organic produce as well as other close-out prices on groceries. I love to see what deals they might have in store as they are constantly changing. It's not  a fancy place by any means, but if you're looking for a deal on summer produce, this is the place to come. A friend of mine did a ton of strawberry jam & she found this had the best price by far on strawberries.
If you're wanting another fun spot to take the kids close to the Blueberry Park, Wapato Park is a beautiful park to check out. It has a pretty walk around Wapato Lake, as well as a nice playground, display gardens & a pergola & more. When we were there last year, there was no swimming or wading in the lake & they have had issues keeping the water clean, so this most likely will be closed to actually using the lake unfortunately. But it doesn't stop you from enjoying the pretty park.
When we head to the blueberry park, we make an afternoon of it with stops at the Franz outlet, Valley Liquidation, the Blueberry Park, Wapato Park & then ending with frozen yogurt at Black Bear yogurt in the shopping center in front of Wapato Park (which also houses Winco).
 Bass Pro Shop is now open around this same area at 72nd & I-5, so next year, you can drop the hubby off at Bass Pro shop while you go pick some blueberries! :)
How many of you have checked out Charlotte's Blueberry Park? Any more tips for us about this park or your favorite places nearby?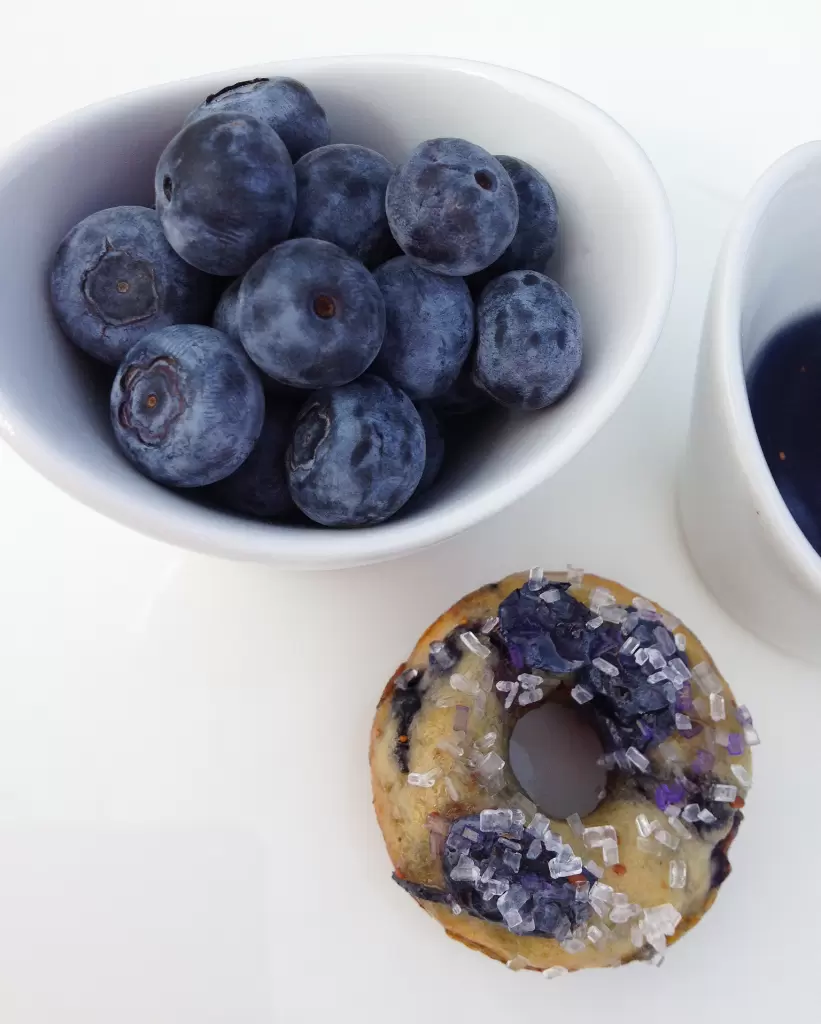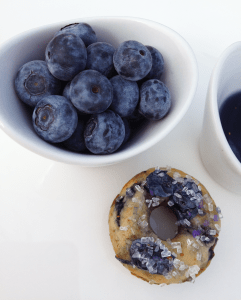 You might want to use those blueberry's to make Healthier Blueberry donuts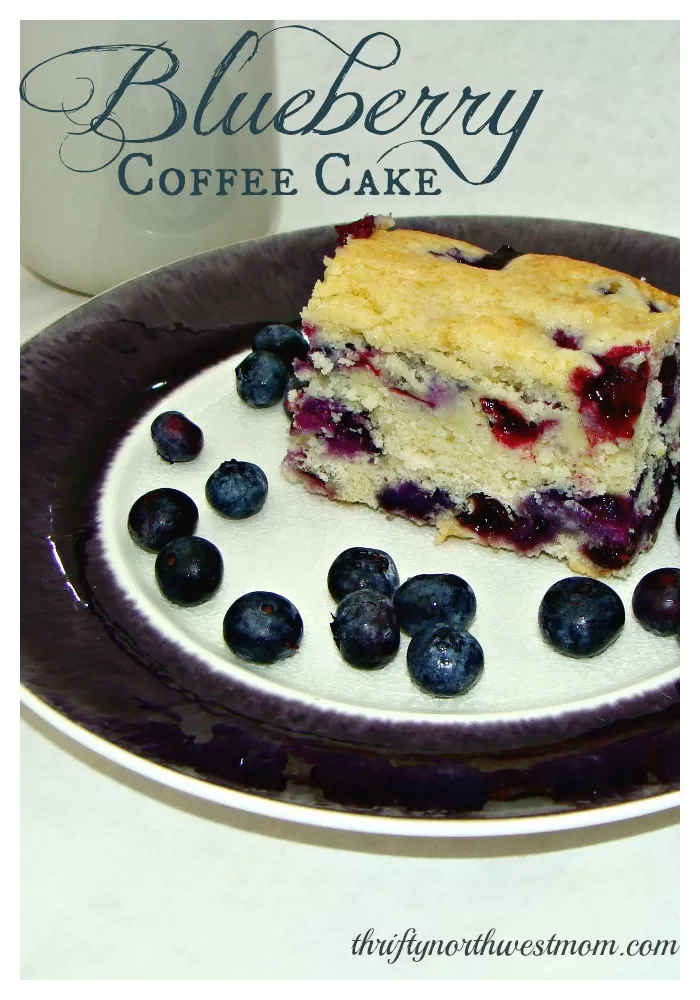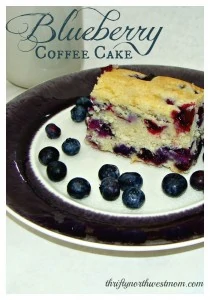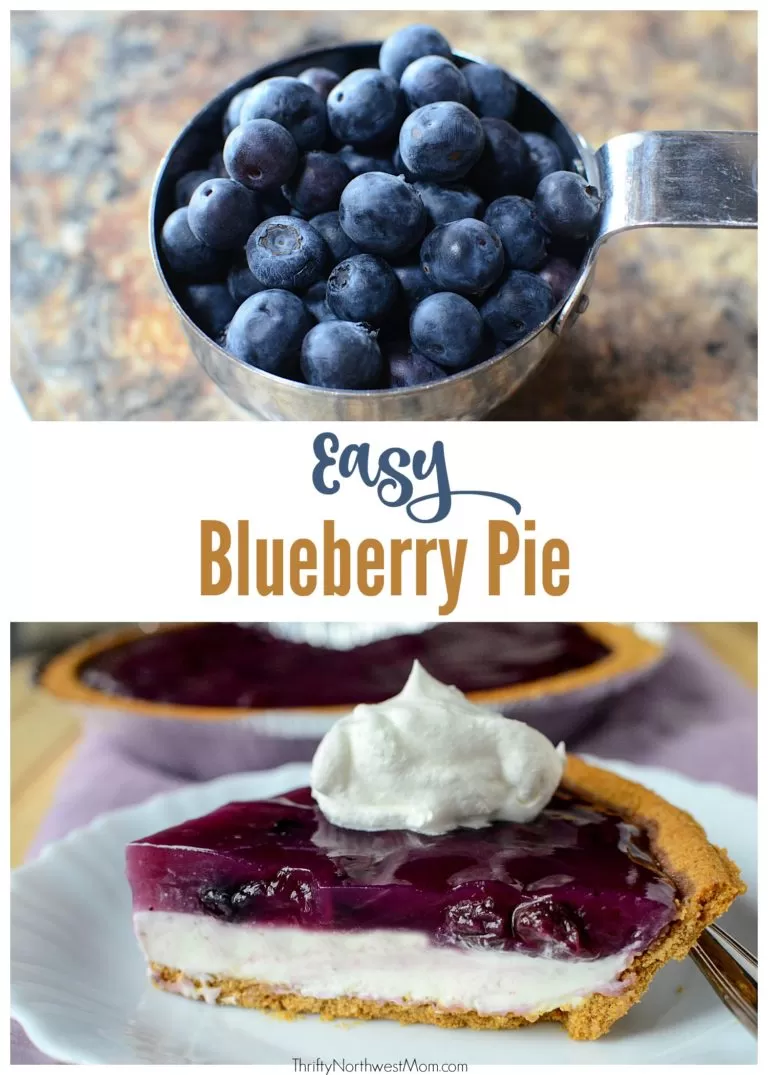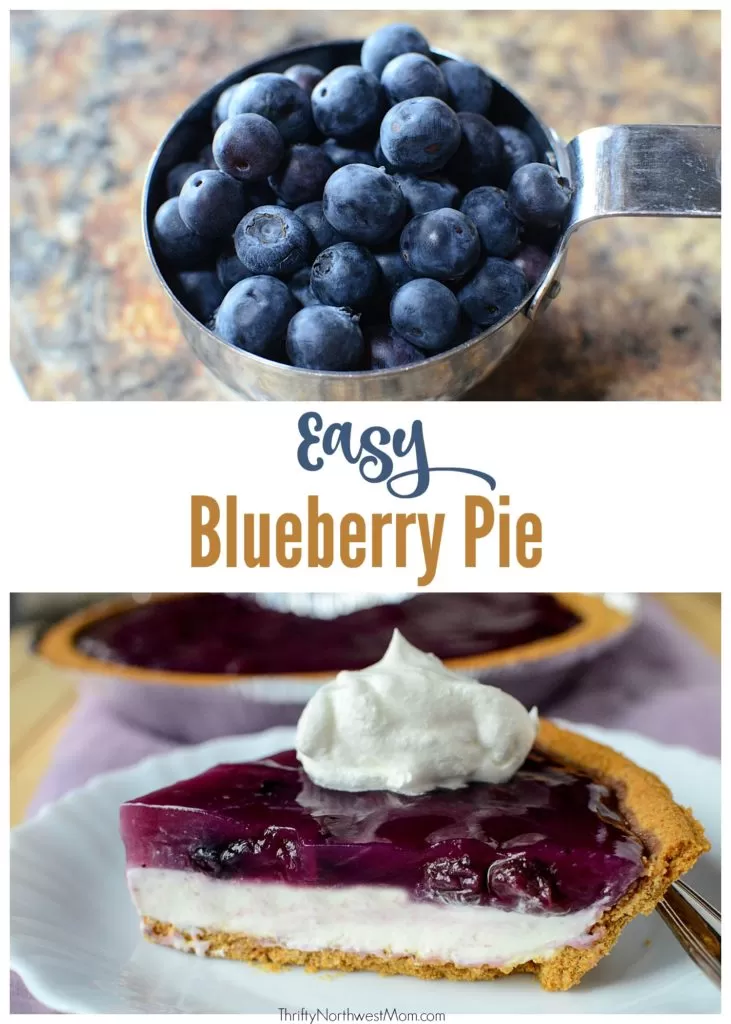 Here's my favorite way to use up some of those blueberries you pick – Easy Blueberry Pie! This pie is seriously one of my most favorite pies! It's delicious!
Also, make sure to check out this kindle book: The Blueberry Dessert Cookbook: Favorite Blueberry Recipes: Blueberry Pies, Cakes, Crisps, Cheesecakes & more from Grandma's Kitchen for more inspiration with using your blueberries.
Family Fun in the Northwest:
Check out all of our Northwest Park reviews on our Park Review page.
Find more ideas for family fun on our Northwest Travel & Family Fun Pinterest board.