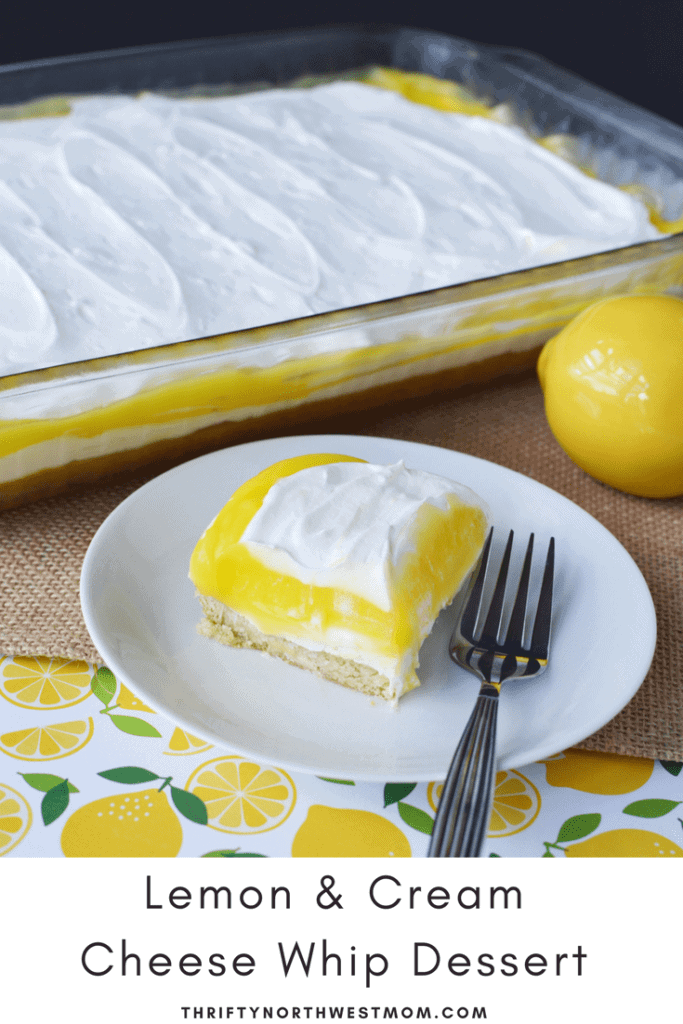 Looking for a delicious recipe to take to a potluck? This Lemon Cream Cheese Whip dessert is one of my family's favorite recipes. It has great lemon flavor and is balanced with the sweetness of the cream cheese (but not too much sweetness).  If you like the flavors of lemon or cream cheese, this one will be a hit with your crew too.
We use it for holiday celebrations, summer gatherings or just whip up a batch on a Saturday when you want something special to eat. The lemon is addicting….there will be nothing left over from this dessert.
There are a couple of ways you can alter it too, depending on what you have on hand. You can use the cookie dough crust or you can crush up vanilla cookies and press them at the bottom of the dish with 2 tablespoons of butter. If you have Lemon Essential oil, you can add three drops of that to the cream cheese mixture too. It's hard to miss with this one!
Lemon & Cream Cheese Whip Dessert: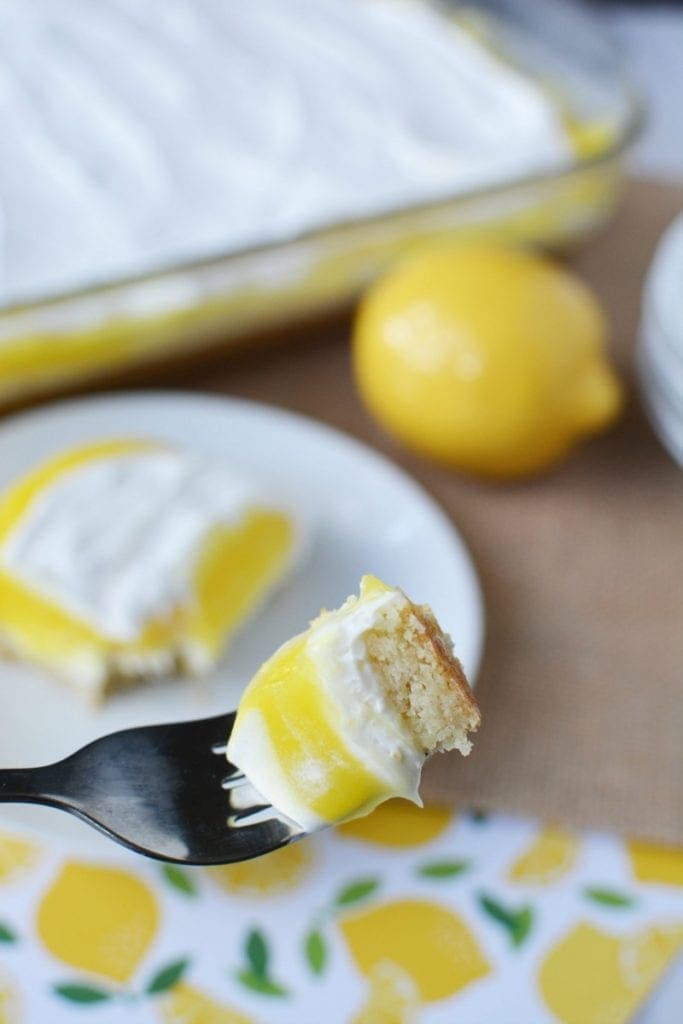 Ingredients:
1 package Refrigerated Sugar Cookie Dough

2 packages instant lemon pudding (3.4 oz)

2 packages of cream cheese (8 oz) – softened

1 cup of powdered sugar

1 container of Cool Whip topping (8 oz)

2 1/2 cups milk to make the pudding
Directions: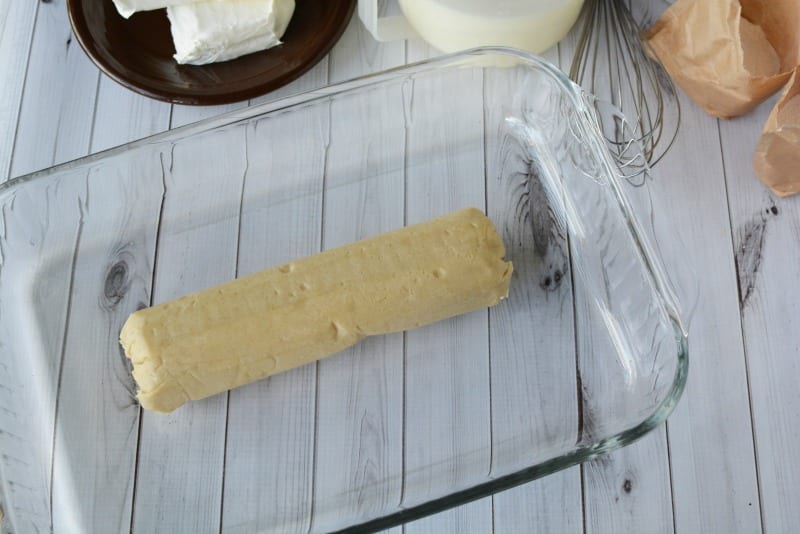 In the bottom of an 8 x 10 dish, spread the cookie dough out so that it forms an even crust all the way across the bottom
Bake the crust at 350 for approx. 15 minutes (or until golden brown).  Remove from the oven, and cool to room temperature
Once the crust is cooled mix the 2 packages of cream cheese with a cup of powdered sugar until well blended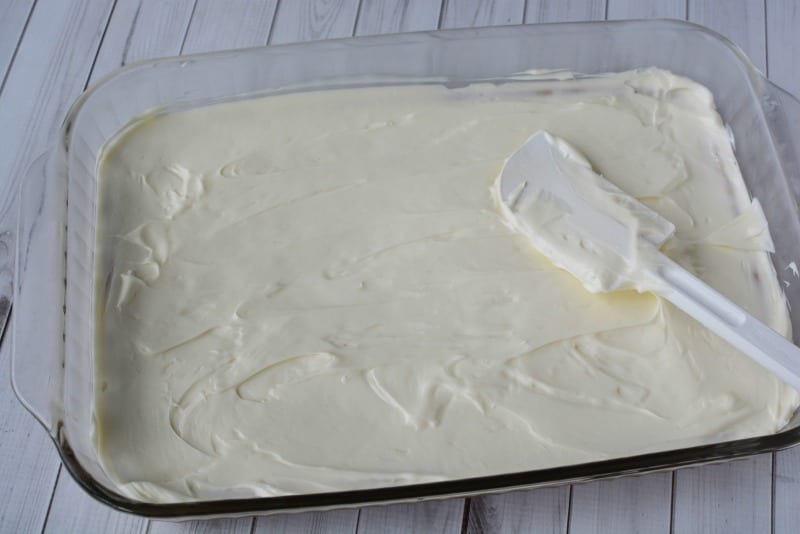 Spread the cream cheese across the cooled cookie dough crust, to form a layer
Mix both packages of pudding with 2 1/2 cups of milk until pudding has set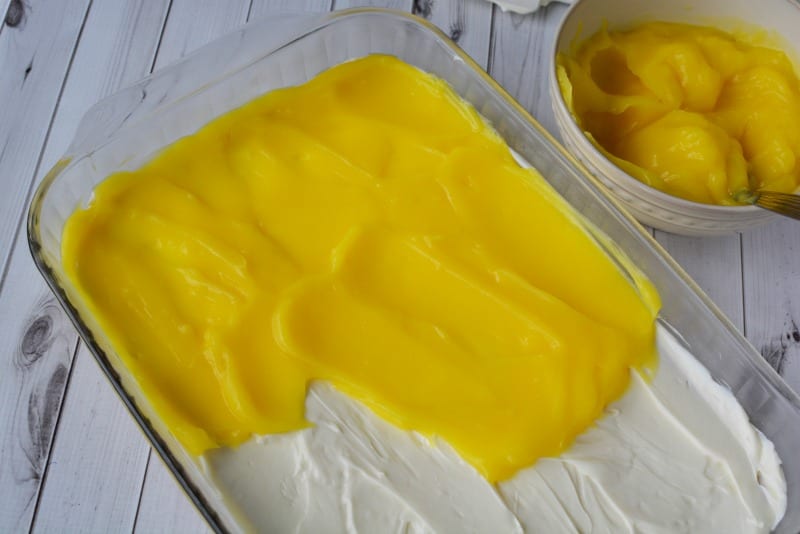 Spread the lemon pudding once it's set,  across the top of the cream cheese, as another layer and chill for 20 minutes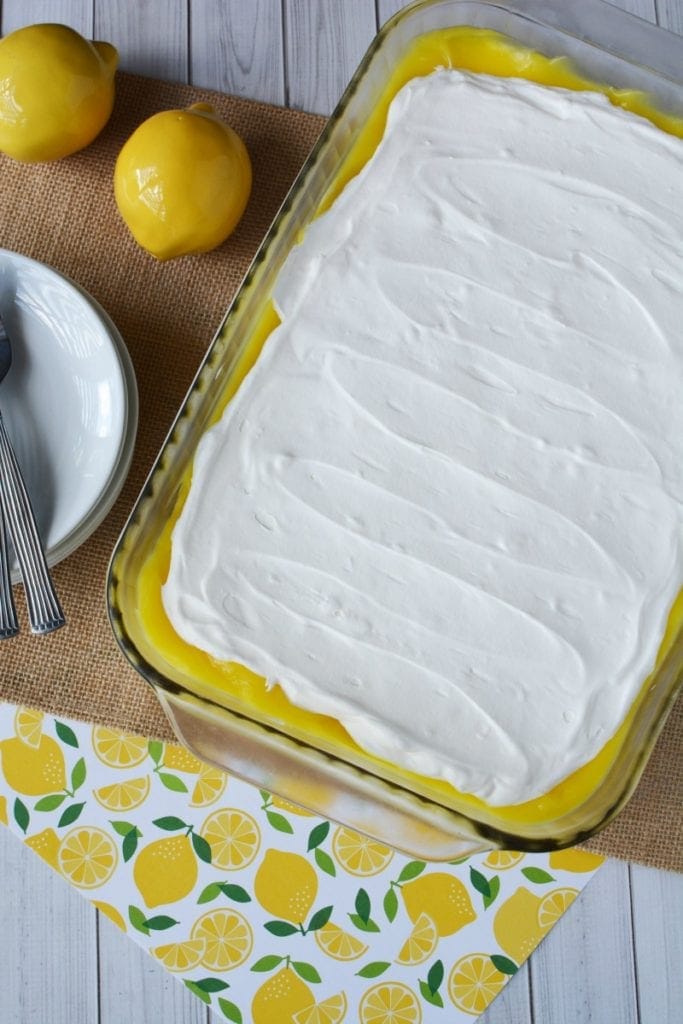 Add the container of Cool Whip to the top of the dessert as a final layer on the top
Chill until ready to serve
Printable Recipe for Lemon & Cream Cheese Whip Dessert: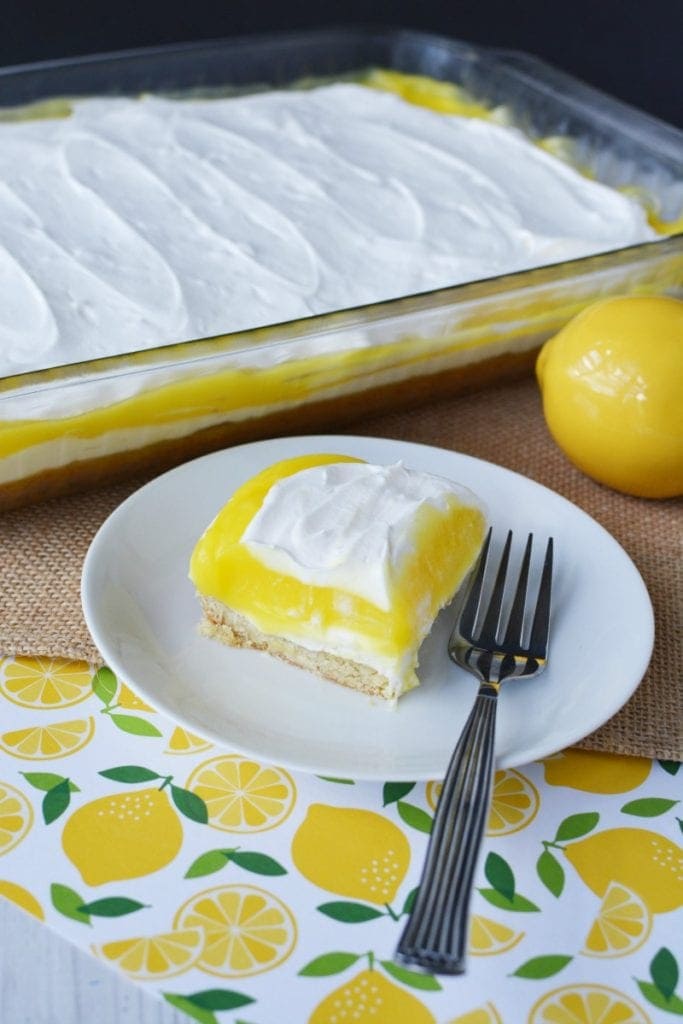 Here's a printable version of the Lemon & Cream Cheese recipe for you to print off to put in your recipe binder or notebook.
Print
Ingredients
1

package Great Value Refrigerated Sugar Cookie Dough

2

packages instant lemon pudding (

3.4 oz

)

2

packages cream cheese (

8 oz

) – softened

1 cup

of powdered sugar

1

container of Cool Whip topping (

8 oz

)

2 1/2 cups

milk {to use to make the pudding}
---
Instructions
In the bottom of an 8 x 10 dish, spread the cookie dough out so that it forms an even crust all the way across the bottom
Bake the crust at 350 for approx. 15 minutes (or until golden brown)
Remove from the oven, and cool to room temperature
Once the crust is cooled mix the 2 packages of cream cheese with a cup of powdered sugar until well blended
Spread the cream cheese across the cooled cookie dough crust, to form a layer
Mix both packages of pudding with 2 1/2 cups of milk until pudding has set
Spread the set pudding across the top of the cream cheese as another layer and chill for 20 minutes
Add the container of Cool Whip to the top of the dessert as a final layer on the top
Chill until ready to serve
More Easy Dessert Recipes to Check Out: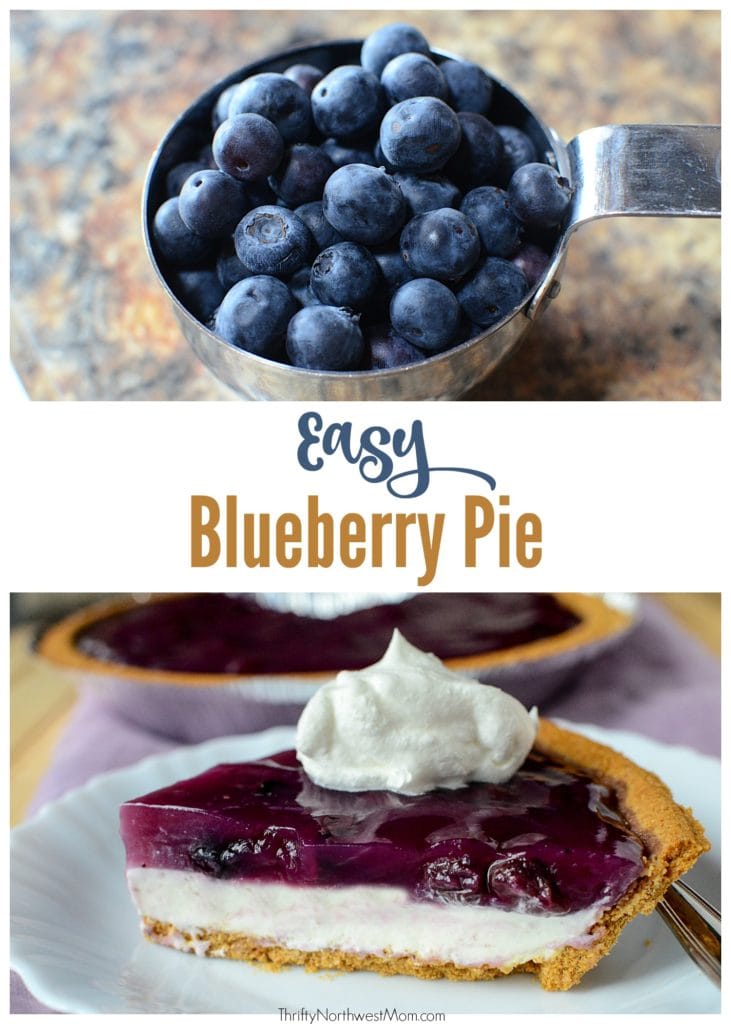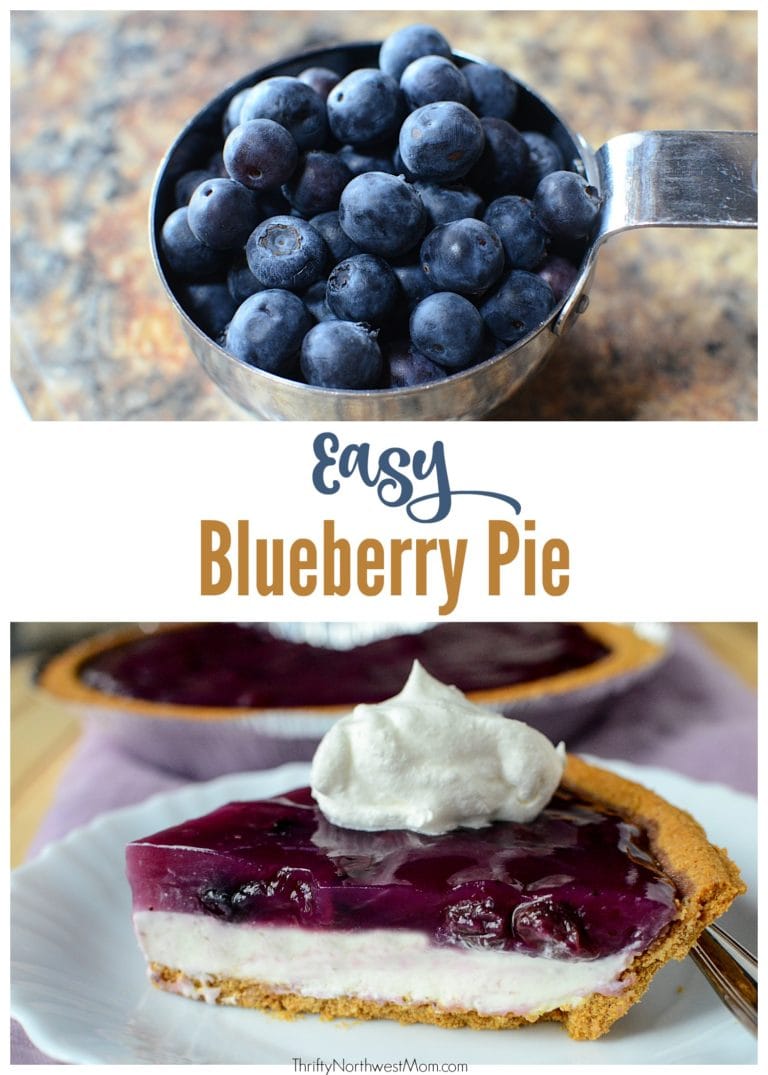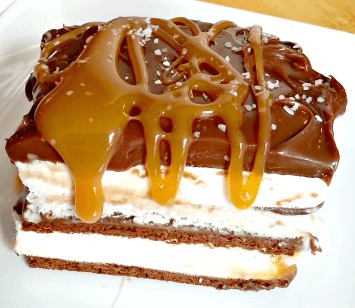 Salted Caramel & Ice Cream Fudge Ice Cream Cake