Hello Bello Diapers & Discount Codes!
This post may contain affiliate links and I may be compensated for this post. Please read our disclosure policy here.
Looking for a great Hello Bello discount code, and more information on their diaper and wipe bundle deals. We share that and more here!
Hello Bello Diapers & Discount Codes!
I love Hello Bello Diapers and Wipes. They sell them in store at Walmart stores or find Hello Bello Diapers on Amazon here too!, but if you are looking for the best deal on them, the Hello Bello diaper, wipes + freebie bundle offer (and free shipping) is the best one around. Especially when you find coupon codes to save even more on the bundle. The Hello Bello diapers have the cutest designs, and are Hypoallergenic, Chlorine Free, they provide a wetness indicator and more.
Plus, they are super affordable as far as diapers and wipes go! And on top of that we have some more ways you can save on Hello Bello Diapers here too. Note that this offer will also work for Hello Bello Training pants, if you are looking for a deal on training pants too.
Hello Bello Discount Codes Currently Available –
Looking for a great diaper subscription offer? Here are the best offers we could find for Hello Bello Discount Codes currently available: 
Hello Bello Discount Code for New Customers (on Bundle Offers):
Get 35% Off Your First Diapers and Wipes Bundle with the Hello Bello diaper subscription service! Use Hello Bello discount code: DIAPERS at checkout making the bundle just $45.49! You are getting 12 items (7 packs of diapers and 4 packs of wipes, plus one free item out of several choices up to $14 value) making them just $3.79 per item.
Hello Bello Cost Per Diaper Break Down – 
Or if you assume $2 per pack of wipes, that makes the diapers just $4.57 per pack with this offer + a free items(I chose the Mineral Sunscreen for my free item – valued at $13.99)!
PLUS, if you add one additional item to your cart for $5+, you will get free shipping (shipping is $4.99, so makes sense to add something for $5 rather than pay that shipping cost). I grabbed the surface cleaners for $5.09 (so they cost me $0.10 cents really, since I now got free shipping (see above).
Hello Bello Freebies: 
The Hello Bello Freebies will change from time to time, but there are some popular options that are usually available. These include:
The highest value option  – this is currently the Hello Bello Everywhere Balm, a $12.99 value.
Hello Bello Diaper Rash Cream
Hello Bello Shampoo
Hello Bello Hand Sanitizer
Hello Bello Lotion
& Hello Bello Swim Diapers or Sunscreen in the summer months.
More Hello Bello Diaper Coupon Code Offers:
Sign up for emails, and they will send you a promo code for 15% off your order.
First Responders Discount – First Responders get 20% off all products
Military Discount – First Responders get 20% off all products
Hello Bello Teacher Discount – Teachers get 20% off all products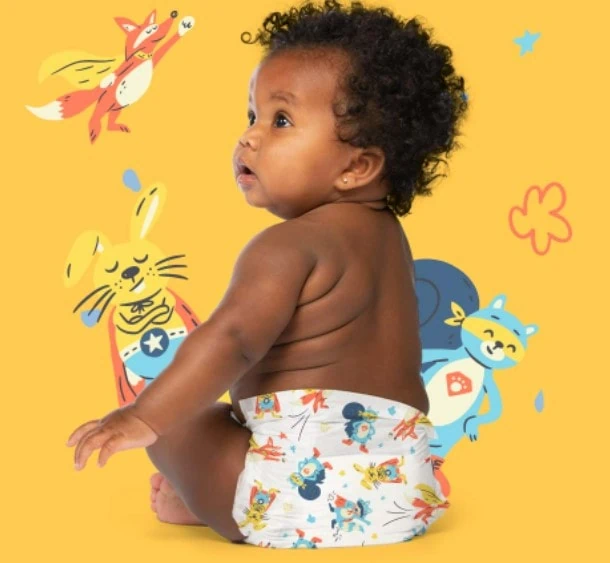 This is a great offer to get a bundle of diapers and wipes shipped to you, and see what you think at big savings. You can cancel at anytime (online or by phone, so its easy) too.
Each Hello Bello Bundle should only be $48.99 (reg. $69.99) after the promo code: DIAPERS at checkout thru 4/30 and will include:
✔️ 7 packs of diapers (mix & match designs!)

✔️ 4 packs of plant-based wipes
✔️ 15% off add-ons & Free Item You Select (multiple options to choose from – such as hand sanitizer, sunscreen, kids conditioner & more)
Want to make a Hello Bello Diaper Cake or Jeeep. Just grab your Hello Bello diapers and check these options out.
I love to buy Hello Bello Diapers and Wipes and using them to make one of these Diaper Jeeps or diaper cakes too, if you are gifting it for a baby shower (or you could turn it into a diaper cake as well).
We have also used the diapers to make Hello Bello Diaper Cakes, and share those in the same article.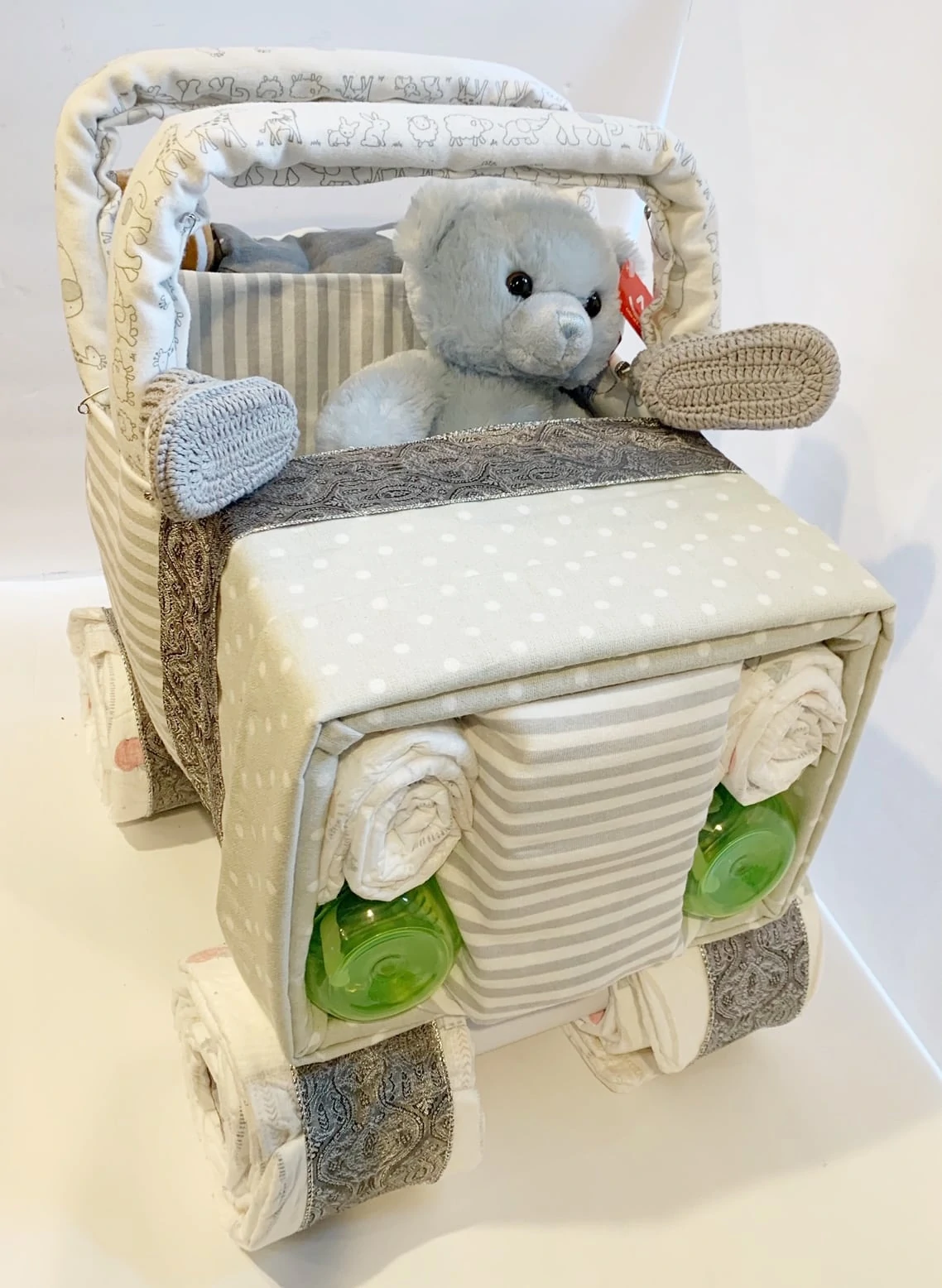 More Info On This Hello Bello Subscription Offer:
Shipping is free for orders of $75+ (calculated before Hello Bello Discount Codes), and is $4.99 for orders between $35 & $74.99, or $9.99 for everything under $35.
It is flexible. You can change the frequency of your shipments easily in your account. You can skip or edit shipments anytime. For each order, we will email you a reminder 2 days before we process your bundle and you will need to make those changes before you next shipment date.
You can cancel at any time. Simply login to your account, click "Edit Bundle," and then scroll down to click "Cancel Subscription."
Plus, find our list of more great Diaper Deals here (both online and in store).