Hulu Deals – Black Friday $1.99/Mo Special – LAST DAY To Get This Deal!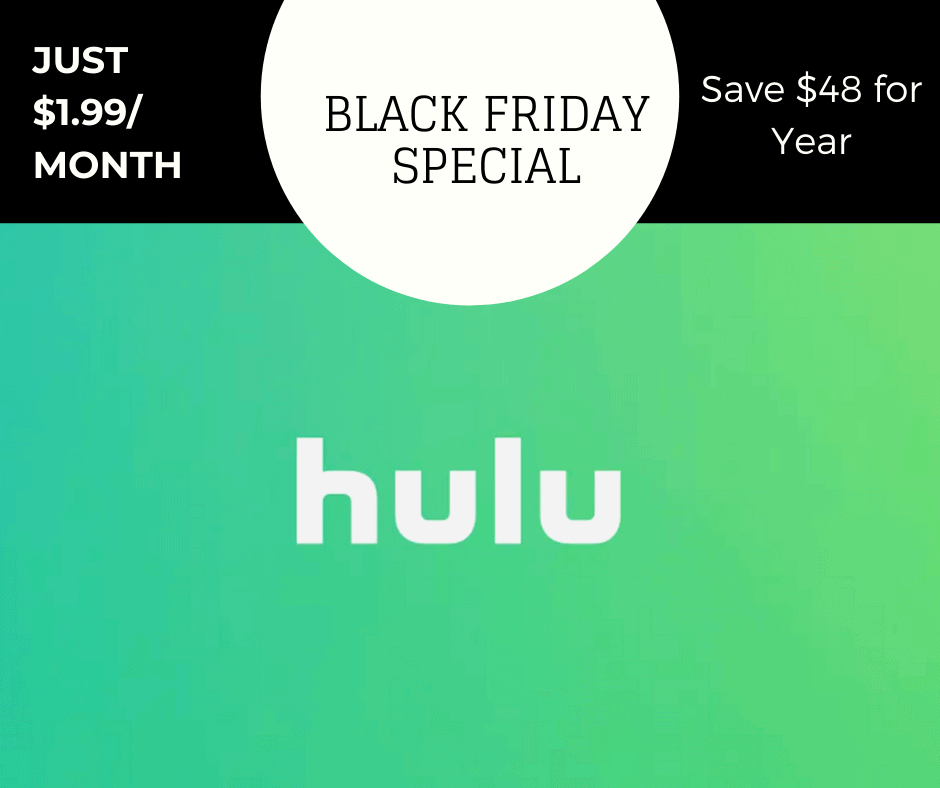 Hulu Deals – Black Friday $1.99/mo Special for Year!
*** Update – Today is the LAST Day to grab this super low priced offer, so check it out now before it expires!***
Wow, Hulu  is having an amazing Black Friday special right now!! If you have been on the fence about cutting cable &  using a streaming service in place of Cable TV, this is the time to do it! Pay just $1.99 / mo for Hulu streaming service! For an entire year!
We cut our cable completely about 3 yrs ago when my husband got an antenna for our local channels (to watch football, can't miss the Seahawks!) & then we moved to using Netflix, Hulu & Amazon Prime video. The Netflix is for the kids & the Hulu is for us as we love watching current shows, but didn't want to pay for cable.
You can watch the shows from all your favorite stations – NBC, CBS, ABC, Fox. The shows are typically available the next day to watch, so you don't get far behind. And you can catch up on entire seasons, too.
Right now, you can pay just $1.99/month for Hulu. This price is good for one year – so that works out to just $23.88/year! The regular price is $5.99/mo (which is $71.88/year). That means you will SAVE $48 for the year!! Wow!
After a year, you will be charged that $5.99/mo price automatically, so if you decide not to continue, just make sure you cancel before a year is over.
This Black Friday price is available for a limited time. This offer is only for New Hulu Subscribers  (or those who haven't subscribed for 3 mos)  to take advantage of this deal.
More Hulu Deals Available:
Right now you can get this bundle offer for Hulu and more. You can get Disney+ bundled with Hulu, and ESPN for $12.99 a month here.