Essential Oils Storage Box Made From Utensil Drawer Organizer
This post may contain affiliate links and I may be compensated for this post. Please read our disclosure policy here.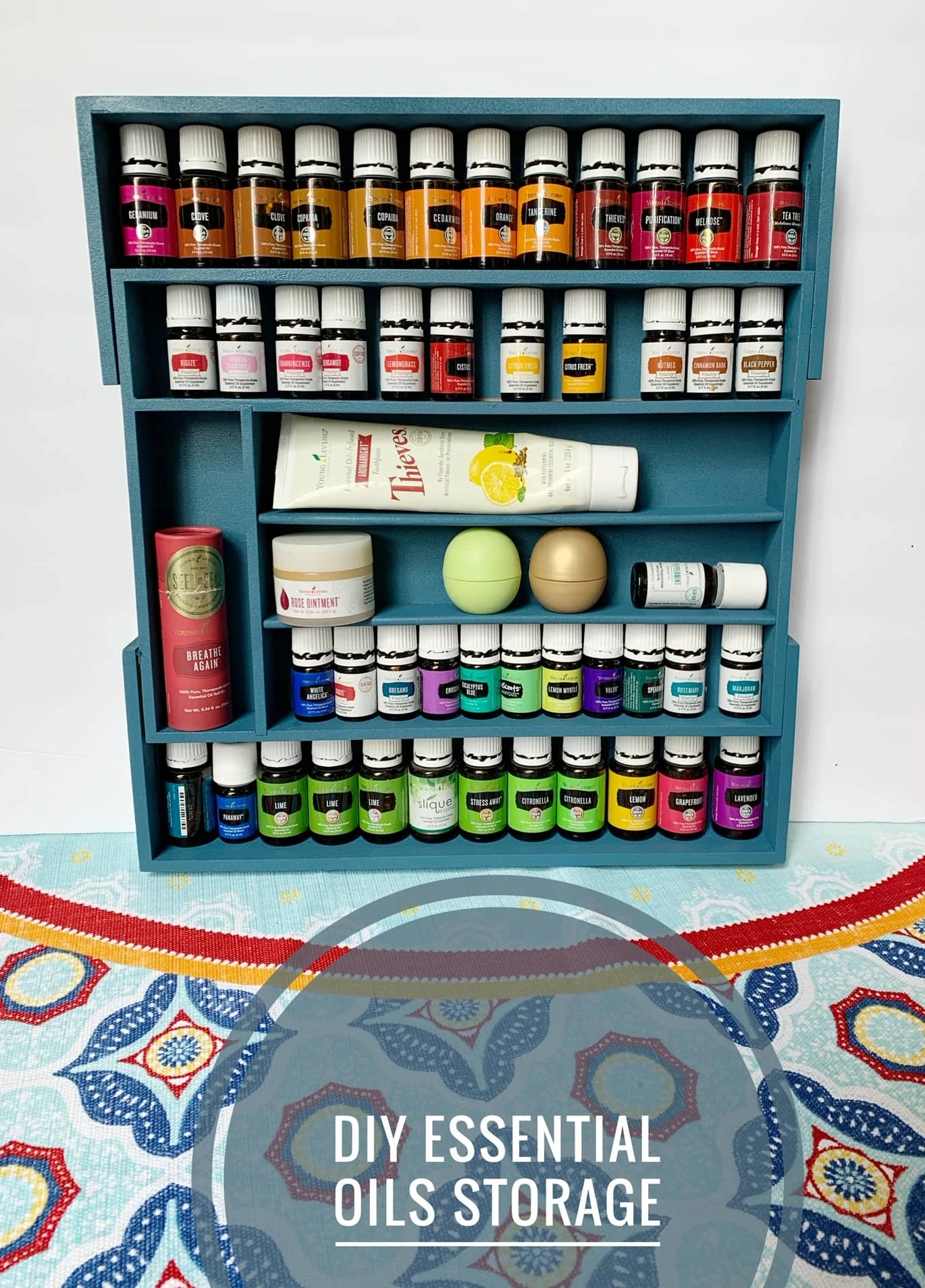 Essential Oils Storage Box Made From Utensil Drawer Organizer
If you are someone who love essential oils, you are also probably looking for ways to organize them. Most of the essential oil racks I have found, cost anywhere from $35 to $55. I was looking for something that I could use for much less than that. I was recently shopping at a local thrift store, and saw these utensil inserts, and it came to me. If I turned these on the side, they looked like they would make a perfect set of shelves to store my essential oils. And – they ranged from $2 to $4 per set at the thrift store I was at. I knew that I would want to paint mine (you don't have to, that is a personal preference), but even with a can of spray paint I was still at under $10 for my storage solution!
Plus, be sure to check out where to buy Essential Oils here (details on how they work, what to look for etc) as well as our Essential Oils Page here. We have information on recipes you can use them in, and so much more!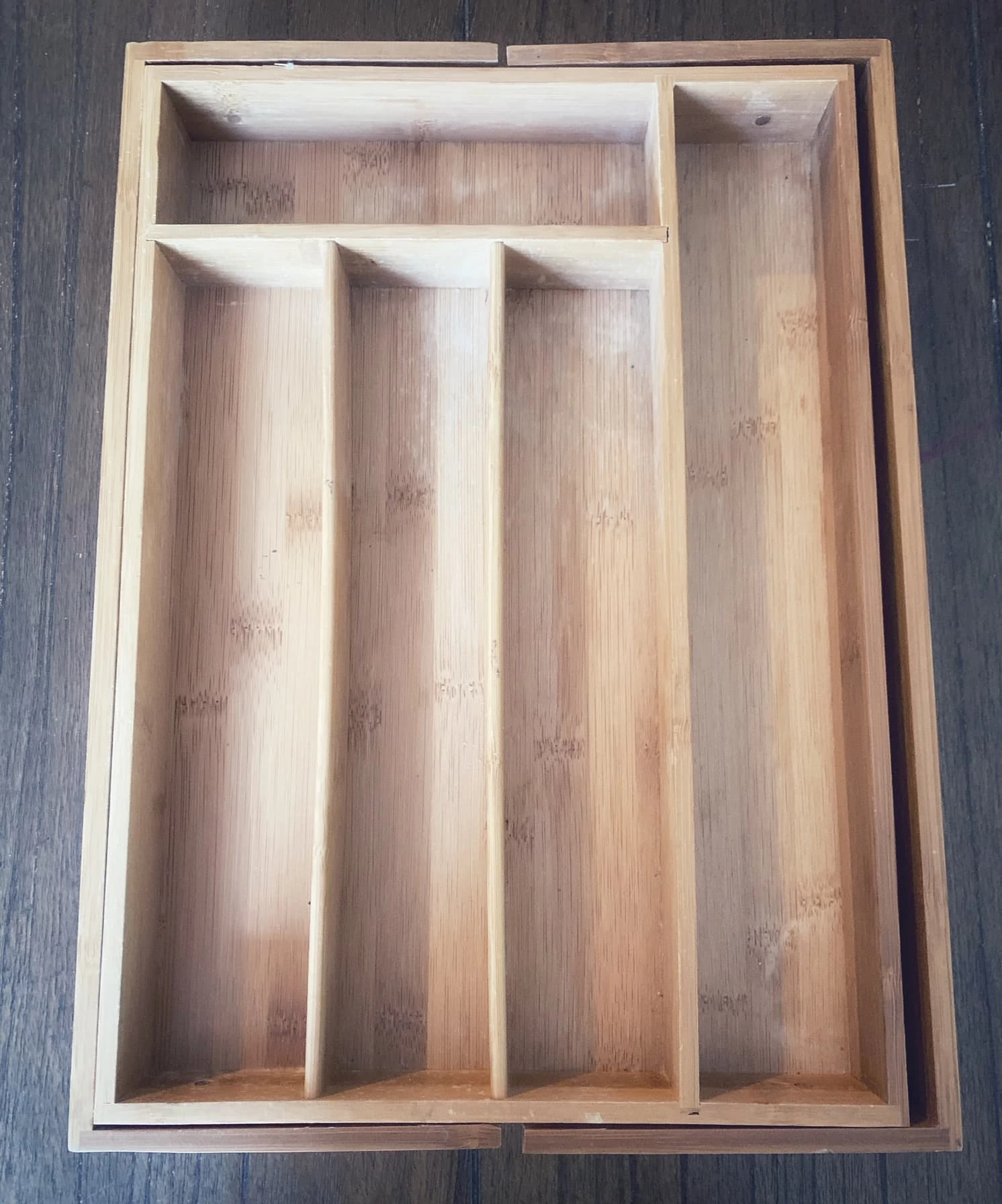 I found this (and other options) utensil organization for your silverware drawer at my local thrift store. This one was $3. I found other options for a dollar less or dollar more, so look around to see what you like. I chose the wood one, but also saw metal ones if you like that look better.
The trick with these, is to flip them horizontally (they are usually used vertically to store silverware). That way you can get a better idea of what it will look like as a shelf for your oil storage.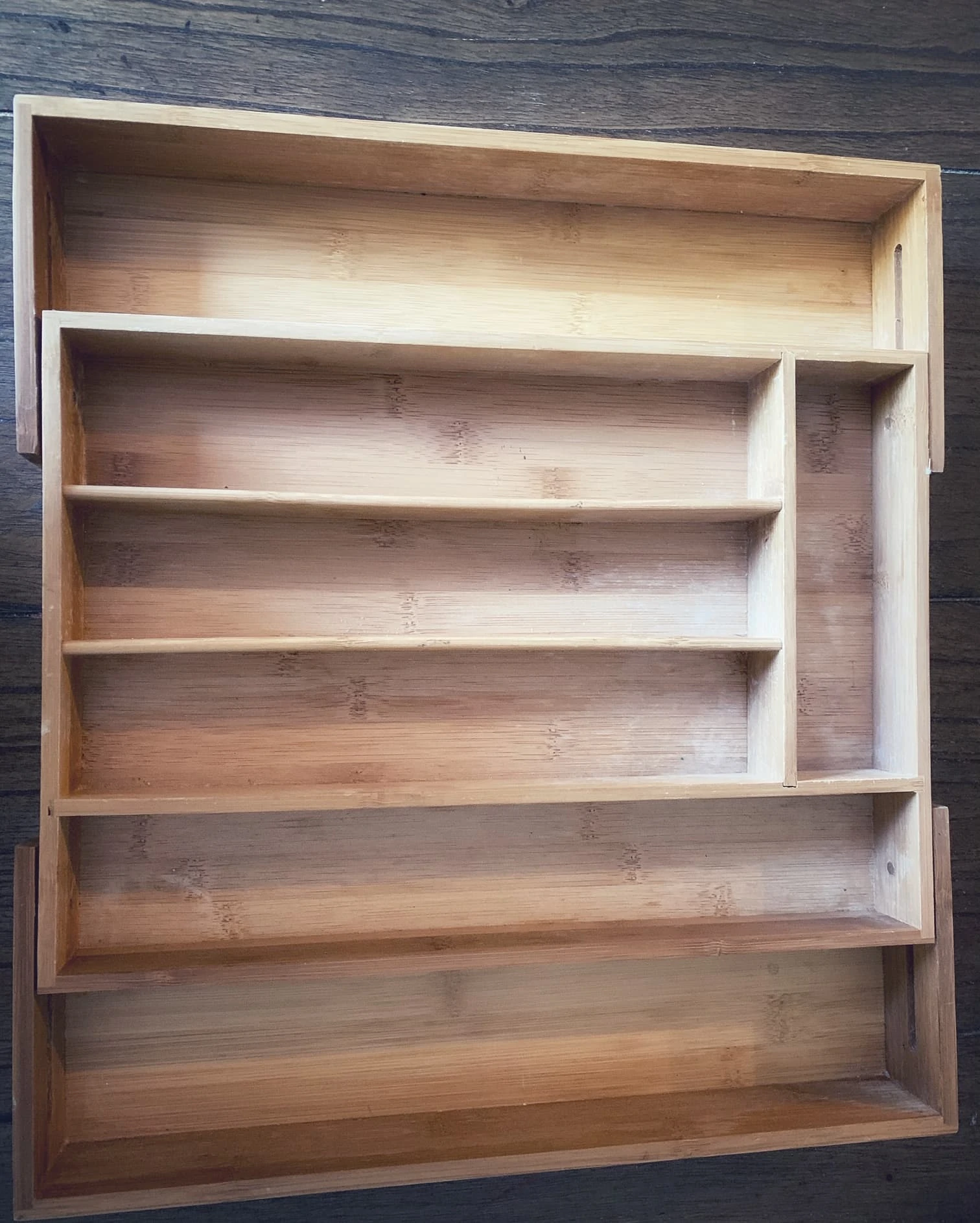 In my case, the one I found had these two extra extendable pieces that pulled out. I needed that bigger size to store the full size oils, so this one was perfect for me.
***IMPORTANT***
You will want to make sure you have a small tape measure tool with you, and that you know the measurements of the kinds of oils you use, before purchasing. It is tricky to try to eye ball this, and if you are just guessing you might be disappointed when you get home and try your oils in it. In my case, the one I selected above only had two shelves big enough for my regular size oils, and two for my small oils, and then two I could use for other things. This worked out perfect for my needs – but had I not measured and thought I could use it all for any oil size, I would have been disappointed.
I use Young Living Essential Oils and here are the size measurements for those (if you use another brand you will want to measure yourself before looking around):
Full size Young Living Oils – These measured just under 3 inches high for me, so I looked for shelving that was 3+ inches in height to accommodate these.
Small Young Living Oils – These measured just over 2 inches high for me, so I looked for shelving that was 2.5 inches in height to accommodate these.
Supplies Needed:
Utensil storage organizer
Paint (optional)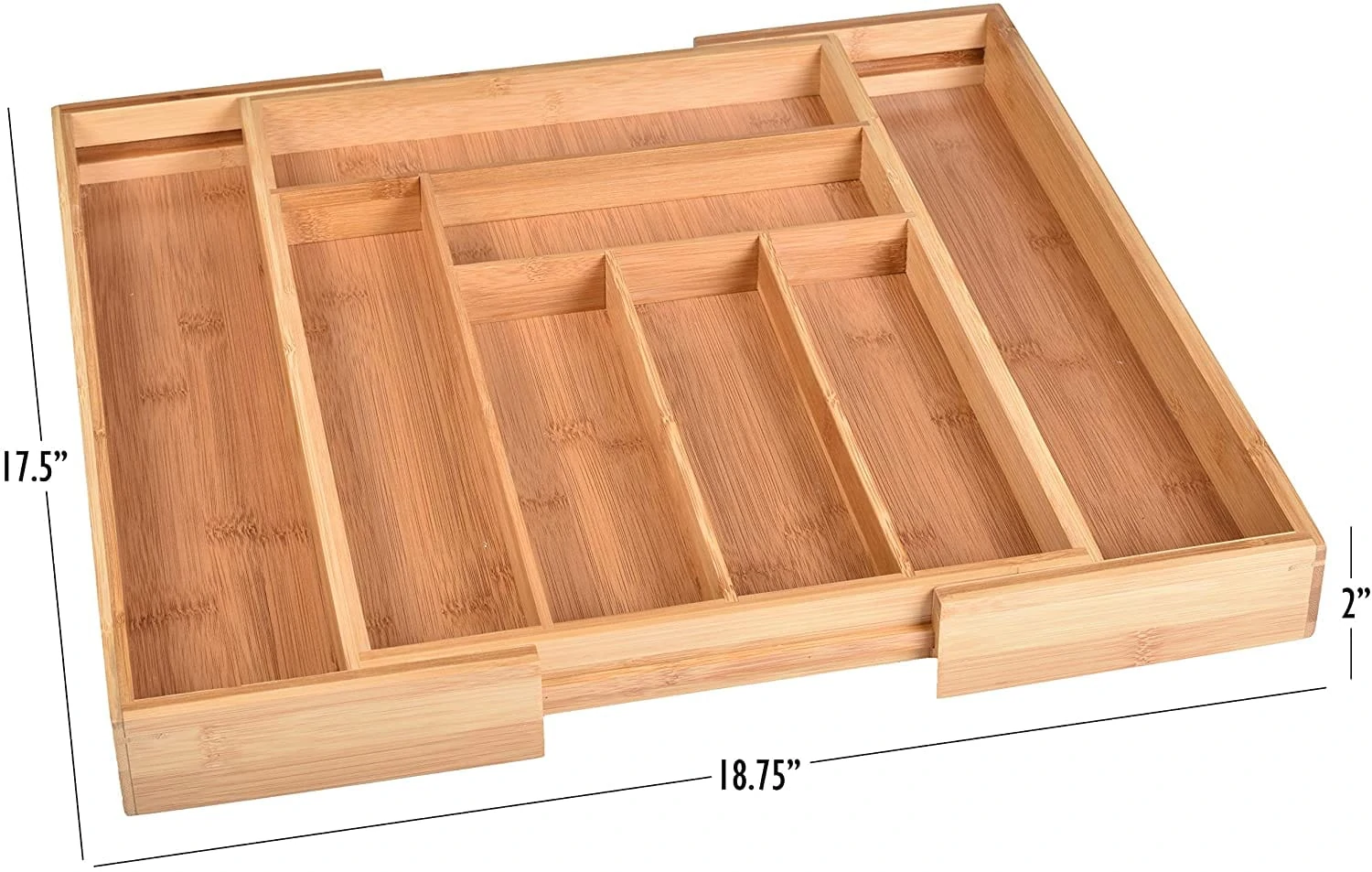 I found mine used in the thrift store for $3, but we found a number of brand new options here, starting at as low as $12.99 – just make sure the width of each section is large enough to accommodate your oil size. 
It really is that easy!
How to Make Your Own DIY Essential Oils Storage from a utensils drawer organizer:
Start by cleaning your utensil drawer organizer (especially if you purchased it used).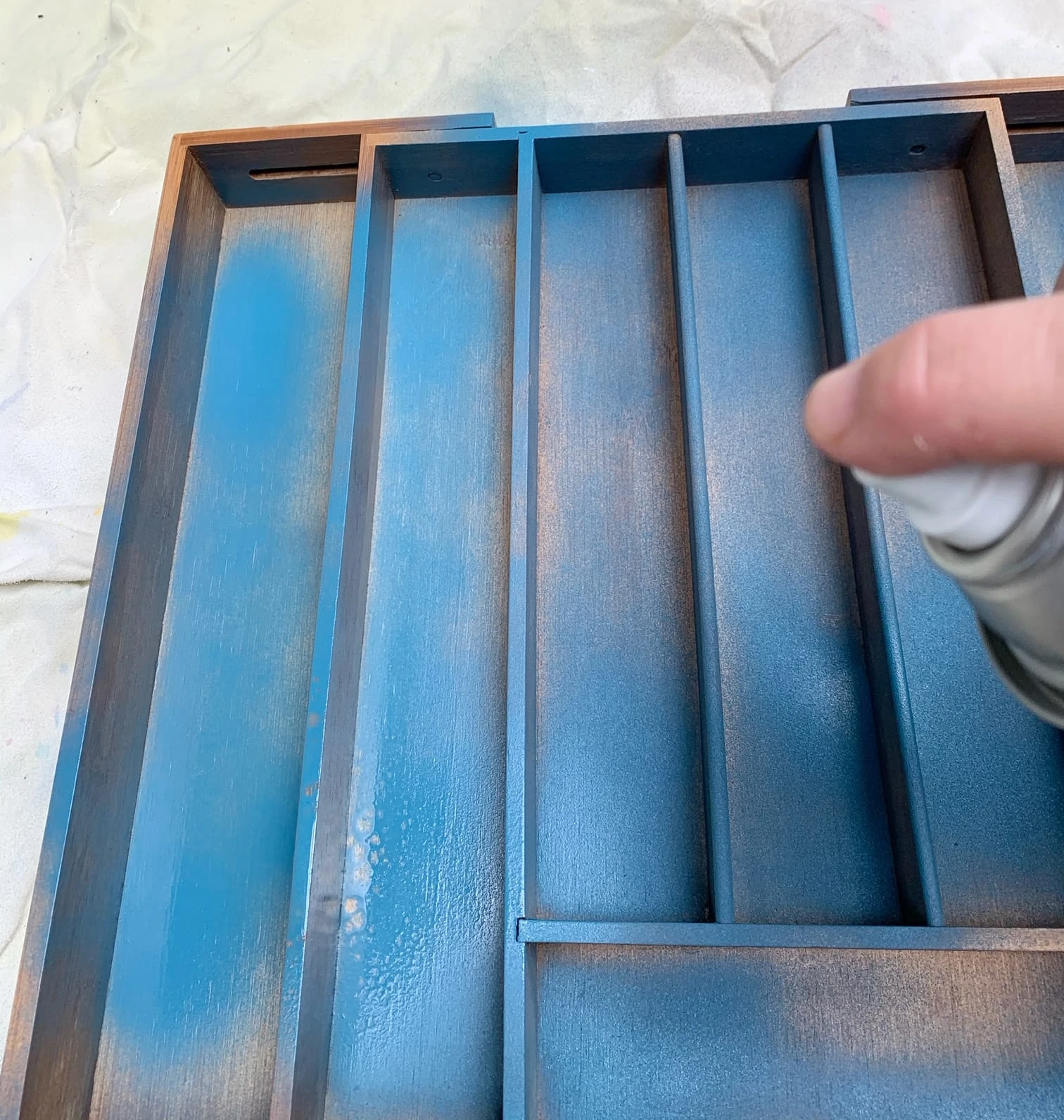 2. Next put a coat of paint on your organizer (I used spray paint, but you could really use just about any kind of paint you choose).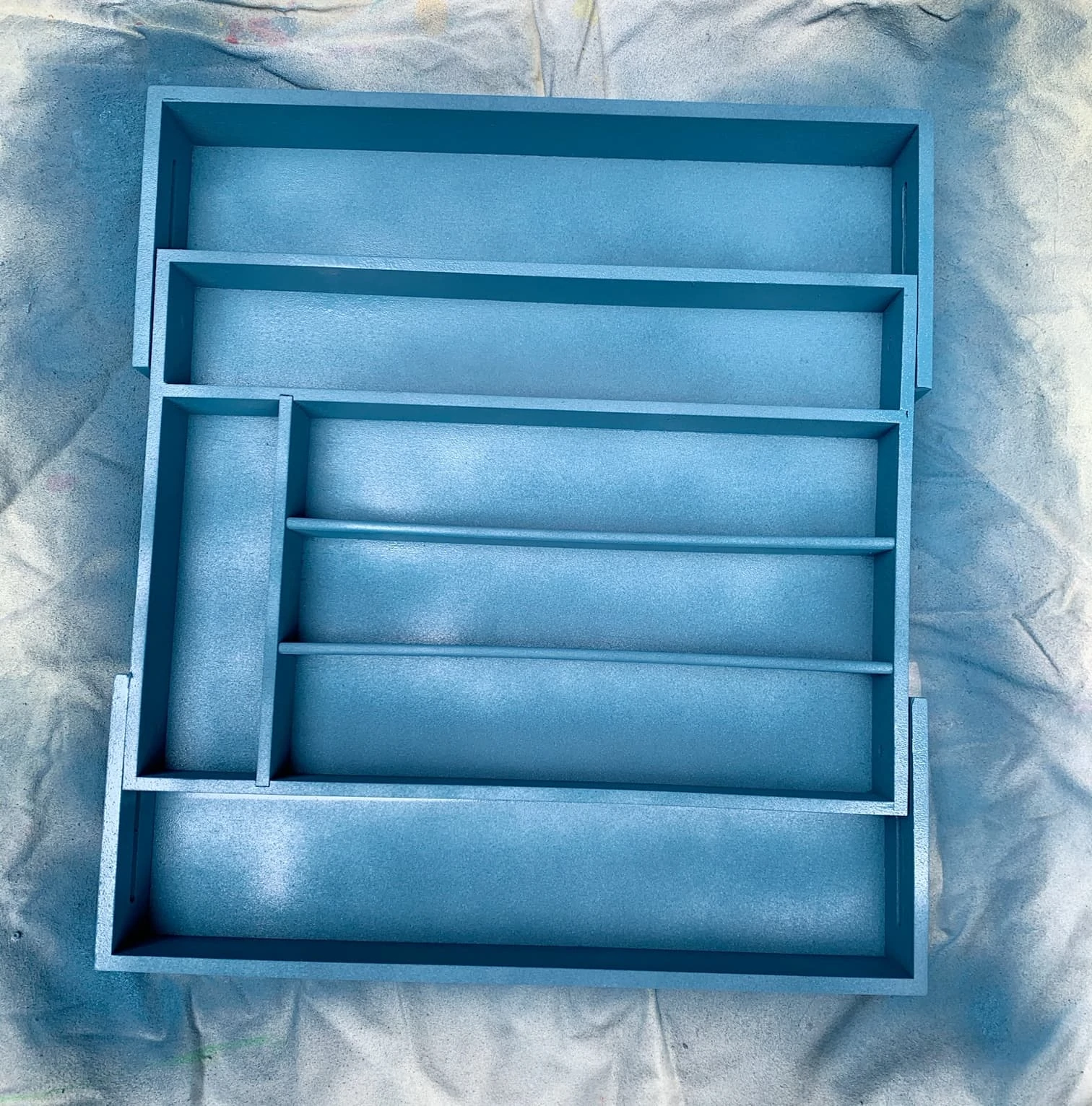 I put a few coats on mine, to give it a deep color. Let the paint coat dry completely (overnight is best, but a few hours will usually do the trick).
Once your paint is completely dry, it is just a matter of hanging it where you want to store your oils, and filling the shelf. Since I bought mine used, I had selected one that I knew that two of the shelves would be too narrow for my oils, but I was ok with that. I knew I had essential oils toothpastes, salve, dental floss, etc that I could store there. It is important that you pay attention to the measurements of the shelves ahead of time though, and have a plan for how you want to use it.
You Might Also Be Interested In: