5 Frugal Fall Entertaining Ideas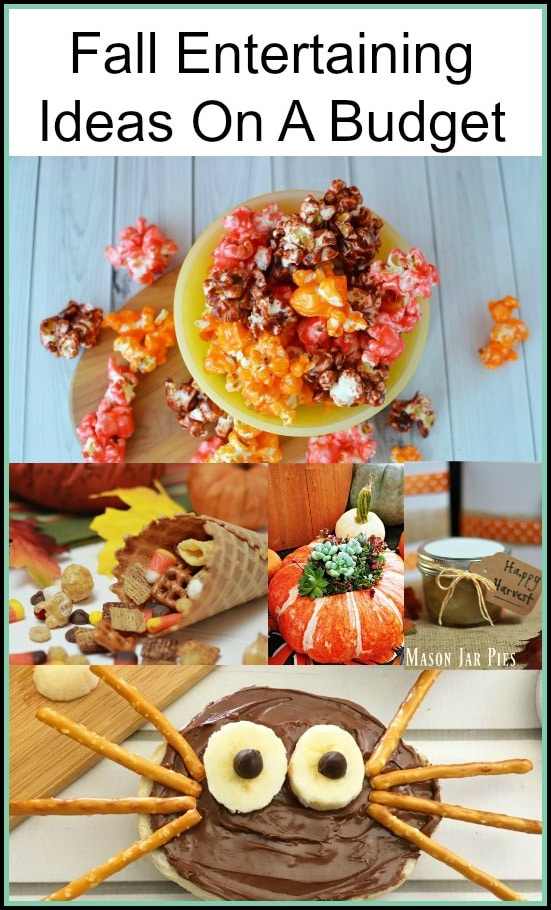 This time of the year, you might likely have visitors dropping by for many reasons. There are harvest and Halloween parties, homecoming events, or just to have a cup of coffee and visit out of the rain. Here are 5 quick, easy and frugal ideas you can use for Fall entertaining, to make it festive, but not cost you a fortune.
1) Throw a Popcorn Party
Popcorn is such an affordable way to provide something for folks to snack on, without breaking the bank. You can make some gourmet popcorn (like the Candied Popcorn we show above), or do a popcorn bar – where folks can add their own toppings (do seasonal options like cinnamon and sugar, or pumpkin pie topping, or homemade caramel sauce)!
See if your Dollar Tree has rolls of brown paper for just $1. We used it to turn plain old popcorn into a fun snack for company. Just pop up some popcorn and add different toppings that you like (salt and pepper, parmesean cheese, cinnamon and sugar, etc.). Take out your roll of brown paper and cut into 12 by 12 squares. Roll them on the diagonal to form a cone shape. You can then either staple or tape them to secure the cone, and fill it with your popcorn mixtures. Serve with hot chocolate, hot apple cider, or sparkling cider and everyone feels like they had a special treat. Best part is that it did not cost you too much time or effort!
2) Decorate with Pumpkins & Other Seasonal Items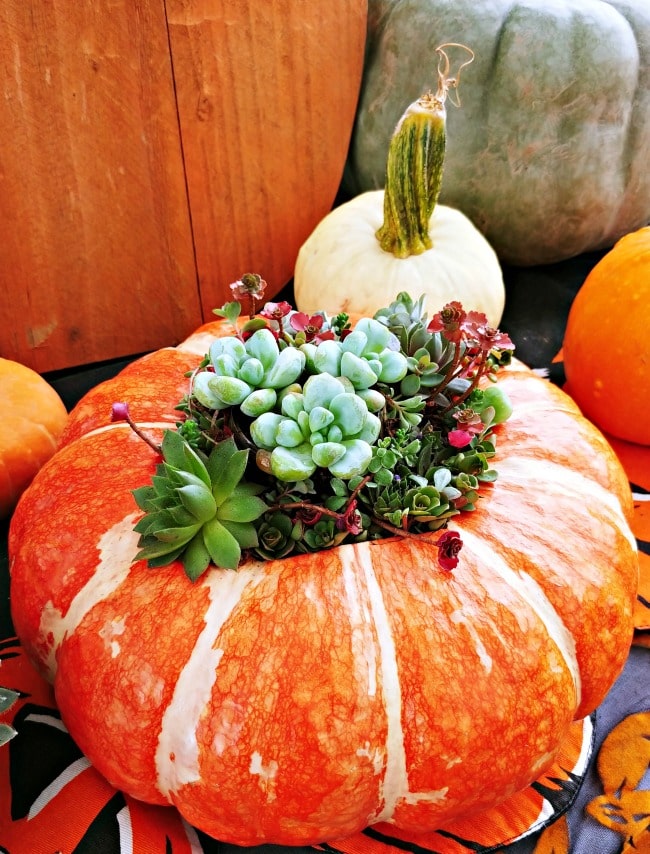 Use seasonal items to decorate when entertaining. Many of these things can do double duty, to save you money. For example, you can scrape out a pumpkin and roast up the pumpkin seeds, then use the pumpkin shell for a vase of flowers or as a bowl to serve soup in. Grab a few sugar pumpkins, and use them for a center piece on your table, then roast them in the oven after the party to make your own pumpkin puree.
Another really simple DIY project you could make ahead of time, to decorate your party are these simple wooden black cats. Find some scrap wood at your local Home Depot, and whip a set of these up.
3)Keep Dinner Simple By Making a Pot of Soup for a Crowd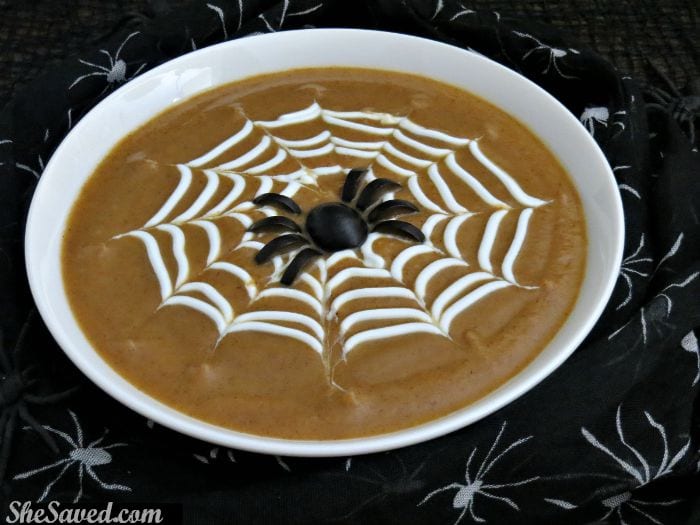 I love to make a hearty soup in the Fall. It is comfort food for me. I also love to use it to entertain with, as you can feed a crowd for much less then if you were putting on a full meal. Sometimes I will put two or three soup options out (one vegetarian, one tomato based on one cream based) so there is something for different tastes to choose from. Add some great french rolls, and toppings for the soup, and it is a great spread. A hearty Fall option is this Sausage Pumpkin Chili (you could even serve it in a pumpkin)! We have lot's of great Fall soup recipes to check out here too.
We also have 15 Halloween Dinner ideas here to inspire you if your looking for more ideas.
4) Make a Kids Table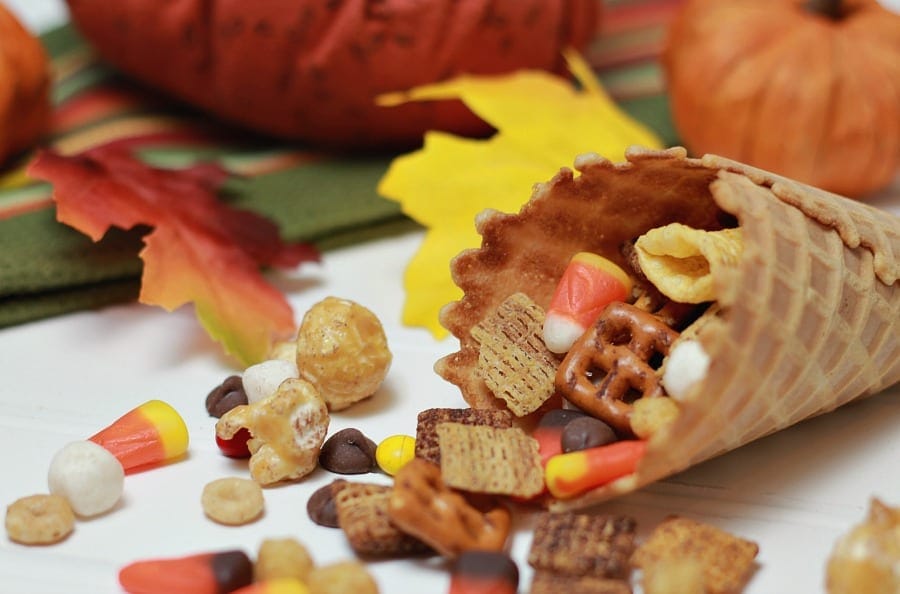 A kids table can save you money, as often times their foods are cheaper then what you might serve adults. So by putting out some juice boxes, and apple sauces, etc. kids will snack on those foods.
I love to set  out a DIY Snack Bar, Where Kids Can Make Their Own Cornucopias! I do this for parties where there will be kids at. I set out the various ingredients for this Fall Snack Mix, and some waffle cones. The kids can make their own version with the items they like. They have fun making it and eating it!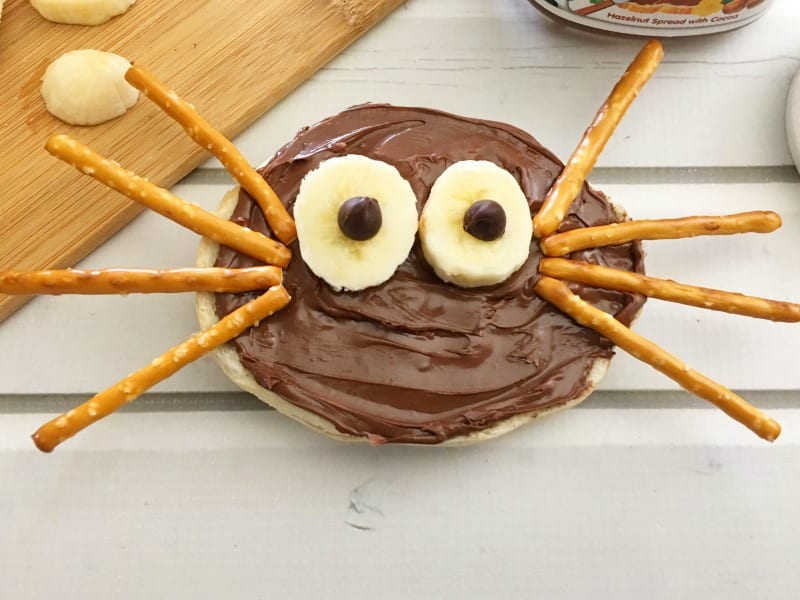 These Spider Bagels are another fun one to serve at a kids table. Cut up some bananas to go along with them, and you have an affordable and fun meal to feed the kids with.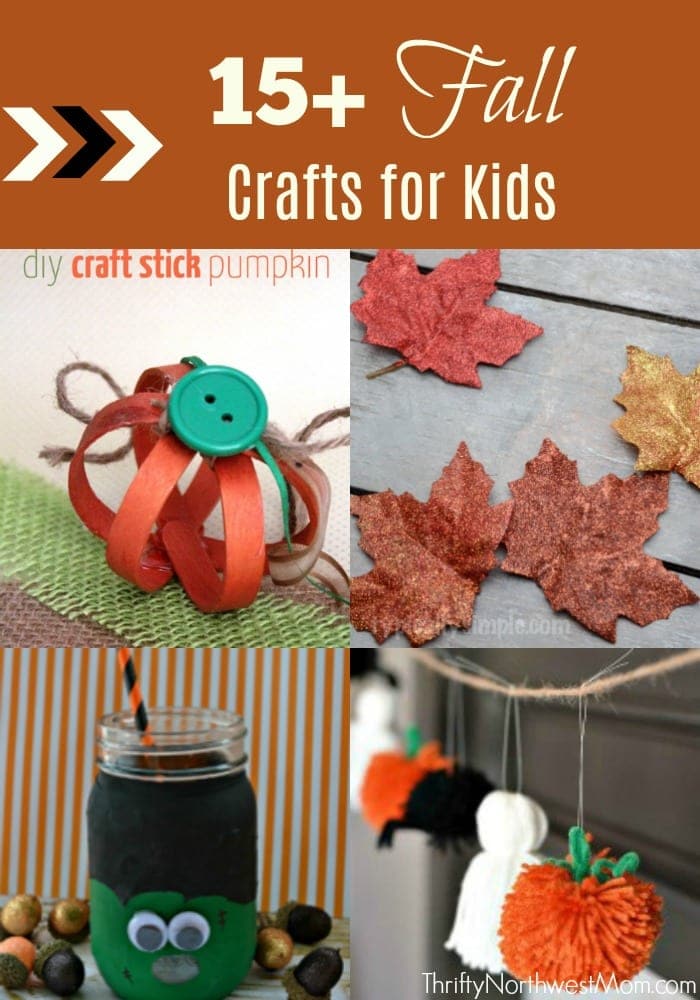 In addition to the DIY Snack Bar you can either print out some free Fall themed placemats and put coloring crayons at the table to keep them busy, or get the supplies for one of these simple Kids Halloween projects here, or Kids Fall Craft Projects here, and keep them busy for longer.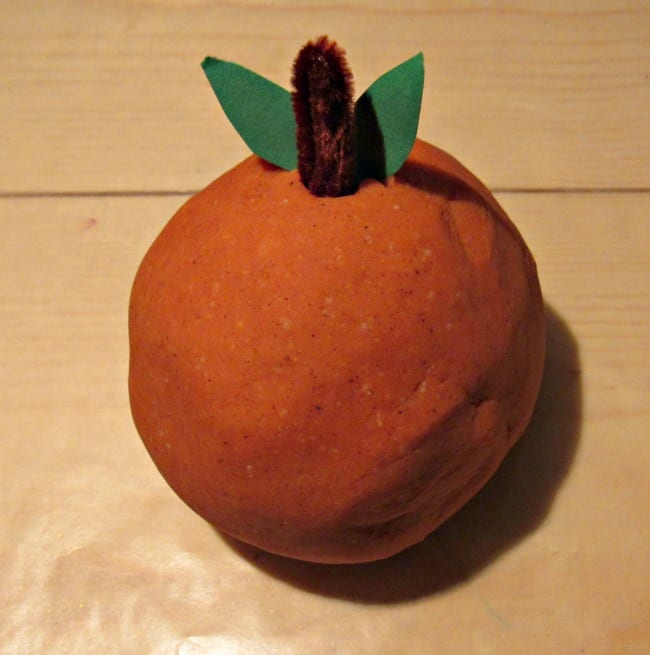 You could even make a batch of this Pumpkin Spice Playdough, with items from your cupboard, to set out at a kids table to play with.
5) Let Guest Take Dessert Home as a Gift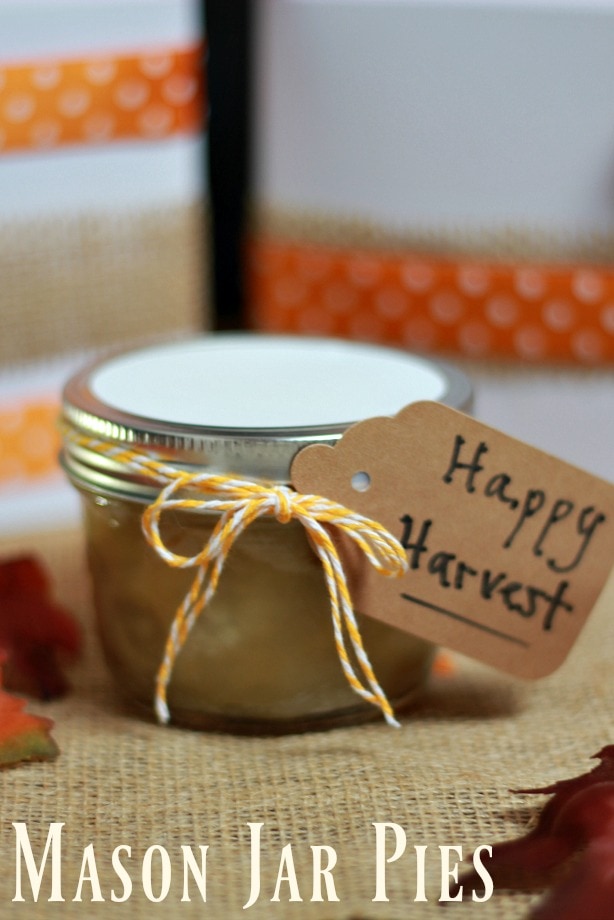 To really make things feel special for your guests, you could prepare these Mason Jar pies ahead of time, and invite them to take them home as a gift. This covers dessert, and lets you send your guests home with something, without adding an extra cost to your meal. You can even make these a week ahead of time, and freeze them until you will be entertaining. You could do pumpkin pie, or apple pie, or mini caramel cheesecakes. So many ideas, and all of them will impress your guests.
If you want to have an affordable dessert option on hand for after your meal, and then send these pies home as a gift, you could do something really simple, but really delicious like this Toffee Apple Dip (you can make it in 10 minutes!), or Simple Pumpkin Dip!
What are some of your favorite frugal entertaining ideas this time of the year?