4 Short Cuts for Thanksgiving Dinner
#partylikeapro   #samsclub
This is a sponsored conversation written by me on behalf of Sam's Club.  The opinions and text are all mine.
Thanksgiving is one of my favorite holidays. I love that it is an opportunity to spend time with family and friends and no pressure to put together special baskets, or costumes, or buy gifts. It's just a good old down home holiday. One where you focus on good food and great company. A time to get together and eat, catch up, relax and reflect on all you have to be thankful for in life. For this reason, I love to have good food, but I do not want to spend my entire day cooking and not have time to enjoy my family and friends.
I find that a little planning goes a long way to make sure I have food everyone likes to eat and time for me to get out of the kitchen and enjoy the day too. This year, I took a trip into Sam's Club to find some short cuts, to make celebrating Thanksgiving easier on me, but still offering my guests great quality food at a great value price! Sam's Club has so many things to help make party planning easy!
If you are planning a Thanksgiving get together this year, here are four short cuts you can use, that won't cost much, but will save you time:
Plan foods you can make ahead of time. I find this is particularly useful for the appetizers and desserts. My family loves appetizers to snack on until the big Thanksgiving meal, but if I do not plan ahead, appetizers can take a lot of time to put together. One of my favorite tricks here is to make a couple of homemade dips ahead of time, and then dump a few bags of chips in a bowl, and people have snack food all day. This approach works well for desserts too. That way I can focus on the actual Thanksgiving meal the day of and it takes half of the work out of it for me.
Plan foods that you can cook somewhere outside the oven. For most of us, that turkey takes up the oven most of the day. To avoid that last minute rush and stress before serving dinner up, I like to have my side dishes be something that I can either make on my stove top or in the crockpot. The trick here is to not plan too many items that go on the stove top or you may feel rushed before serving up dinner.
Keep side dishes simple. Simple does not mean less tasty. Focus on quality foods, rather then complex recipes. By keeping the options simple, the table stays less cluttered and preparation is easier for you.
Recruit help. You can ask folks to bring something to help out. Maybe have your guests bring the drinks or a dessert or side dish. This allows them the opportunity to contribute their favorite foods to the table, as well as making less work for you. You can also recruit help for things like helping get the kids seated, tables set, or dishes filed away in the dishwasher as you cook. Thanksgiving is one of those days that splitting the chores up actually can make folks feel included. If I have a guest coming over who is new to the group, I love to have something they can do (if they ask) to help. I think it helps folks feel more comfortable to have something to do when they are getting to know lots of new people.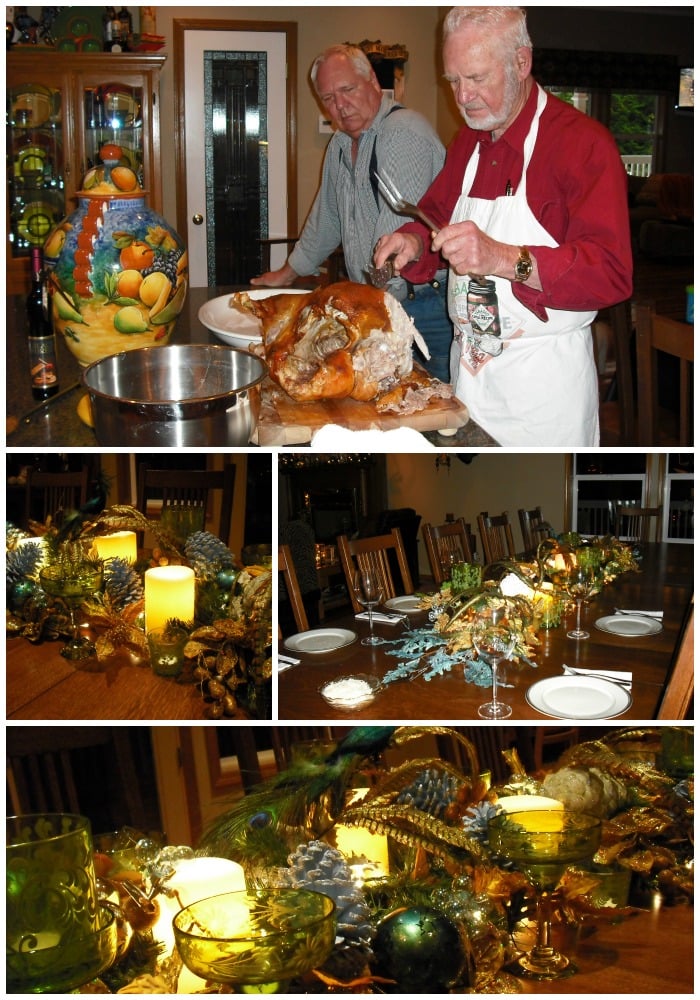 These are my 4 favorite ways to make Thanksgiving a success for me and my guests. I have also shared some of my recipes below for these ideas as well.
Food Network chef Robert Irvine has partnered with Sam's Club to bring you a 4 part video series on all things party planning for the holidays. There are many more great ideas on how to "Party like a Pro" during the holidays in this video series, so be sure to check it out! My favorite was the video with tips on how to make your Thanksgiving dinner healthier!
I started by visiting Sam's Club for a great value on chips and many of the ingredients I needed for these recipes. I knew that my 'make ahead dips' were going to need something to dip in them and Sam's Club was a great spot to grab the chips. Plus, we planned recipes that often used the same ingredients, so buying in bulk was a big time saver!
Appetizers Ideas to Make Ahead of Time
I love to offer a couple of different dips for appetizers, as I can make them ahead of time and just bring out on the day of event. Add a few bags of chips to the table in a pretty bowl and there is no hard work involved on the party day!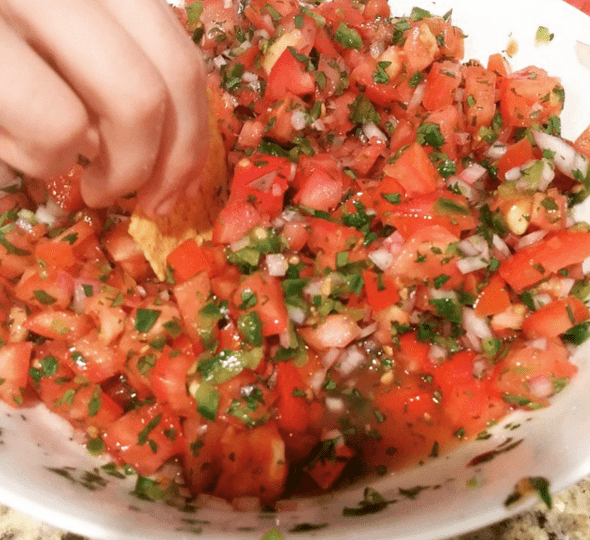 This one is great because you can make it a couple of days in advance. Simply store it in an air tight container and then bring out and put in a serving bowl (I like to set mine over ice to keep the Pico De Gallo chilled). This is not only great to dip chips in, but its also fun to add to the top of baked potatoes!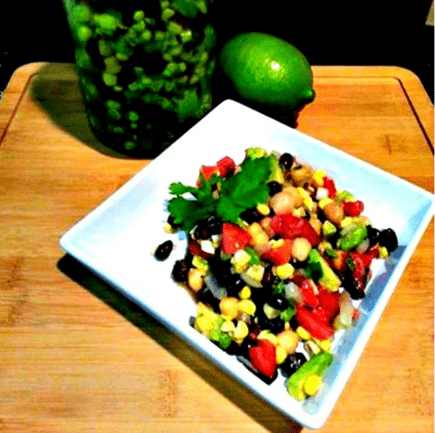 This dip is so simple, but is always a hit with a crowd! It's nice because there is some similarity in the ingredients used in this, the Guacamole and the Pico De Gallo, so it helps to save money. This may look similar to the Pico De Gallo, but it has a very different taste. It's on the sweet and creamy side, vs. the spicy and more acidic tastes of the Pico De Gallo. This can also be made a day or two ahead of time and stored in the fridge in an airtight container.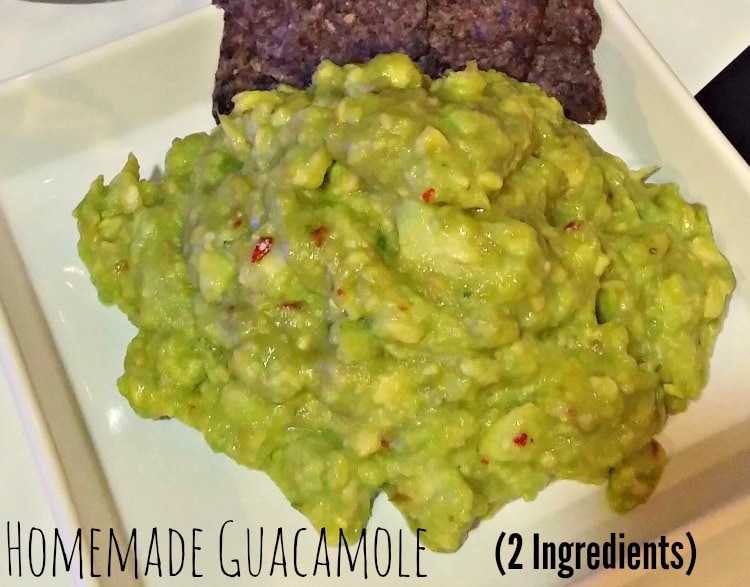 Homemade Guacamole takes just a few minutes to make, but is best when served chilled, so it's a great dish to make the morning of your party. You can add a bit of lemon juice to keep it from getting a brown color to it, but it will last for one day fine in the fridge, without too much discoloration, if you want to make it prior to the morning of.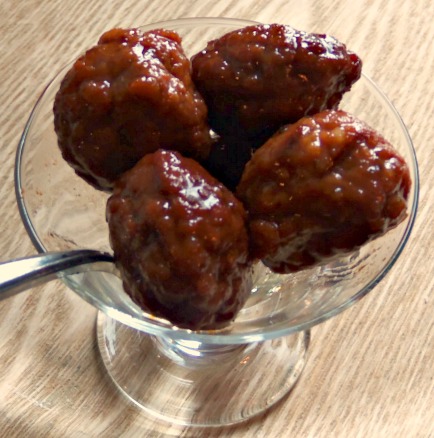 Slow Cooker Cocktail Meatballs – 
I will also make a crockpot full of these Slow Cooker Cocktail Meatballs and they are always a hit. You simply dump the 3 ingredients in the crockpot, and let it do all the work for you! You could make it the day before and then reheat the day of Thanksgiving, but it is so simple, it will take you 5 minutes to get it cooking up in your crockpot on Thanksgiving morning.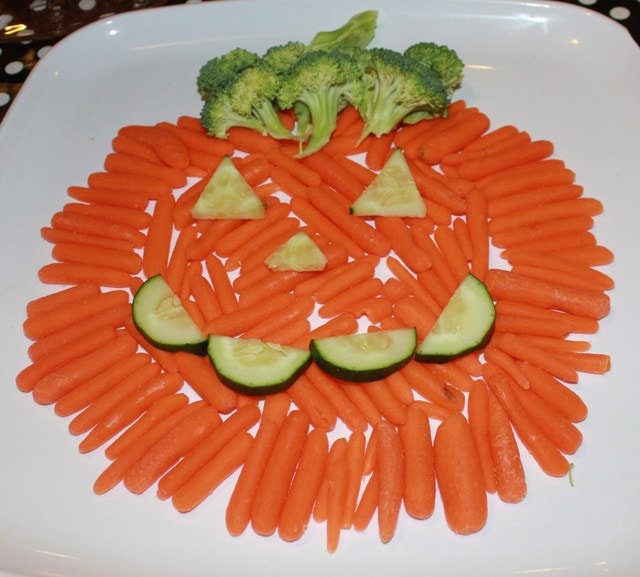 Here is a fun way to make the veggies more appealing to the kids and it also takes just a couple of minutes to put together. When you're at Sam's Club, pick up the baby carrots and simply arrange them in a pumpkin shape on a tray. Pick a few of your other favorite veggies to make a face and stem on the pumpkin. Serve with some ranch dipping sauce.
Side Dishes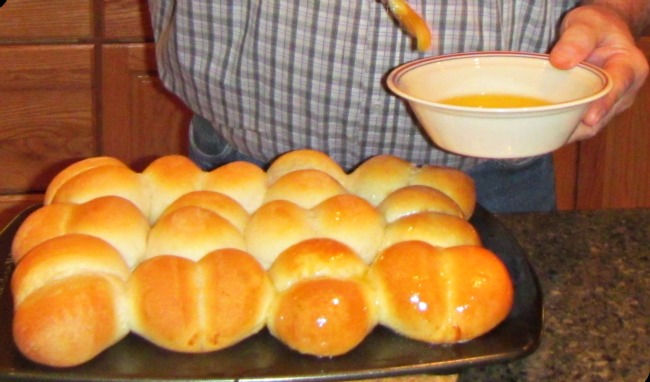 Semi-Homemade Rolls –
A great way to save on these rolls, as well as impress your company, is to make the rolls yourself. They are so easy to make if you buy the pre-made frozen roll dough. We simply spray a cupcake pan with non stick spray and add two rolls per cupcake area. Let them rise according to the directions and you can cook these up in the last 10 – 15 minutes before you serve the meal. If you brush some melted better on the top, your guests will really "ooh" and "ahh" over them. Grandpa Sam makes these every year at our meal, and the grandkids have affectionately nicknamed them "grandpa's butt buns". You can probably guess where that nickname came from!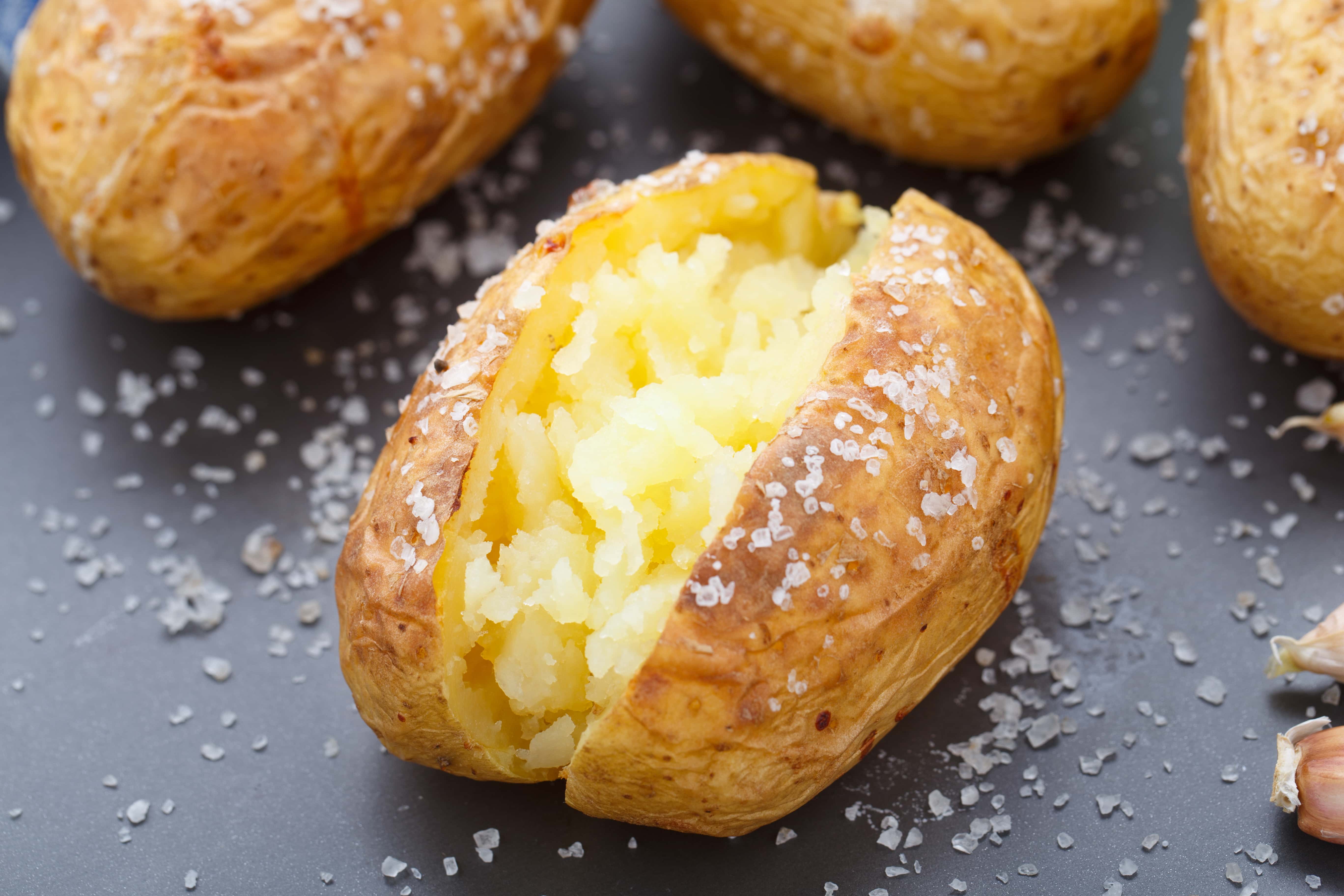 Baked Potatoes and Sweet Potatoes in the Crock Pot
Mashed potatoes have been a staple at our Thanksgiving dinners for many years. But they can be tricky. It's hard to keep them warm without drying out and they have to be put together at the end of the cooking process, when you are busy getting things ready to serve. So this year, we will be offering two baked potato options: Baked russet potatoes and baked sweet potatoes. This will take the work out of it and allow guests to dress their potatoes the way they like them best.
Simply wash your potatoes and sweet potatoes and prick them with a fork a few times. Wrap in foil and pile them in the crock-pot. Cook on the high setting for around 4 hours. They can stay in longer, just move them to the warm setting once they are tender and they will hold all day. This way you can take 5 minutes in the morning to get them going and then just serve them up at dinner time.
You could also pick up a salad kit at Sam's Club to round out your meal and they are so quick and easy to put together!
Desserts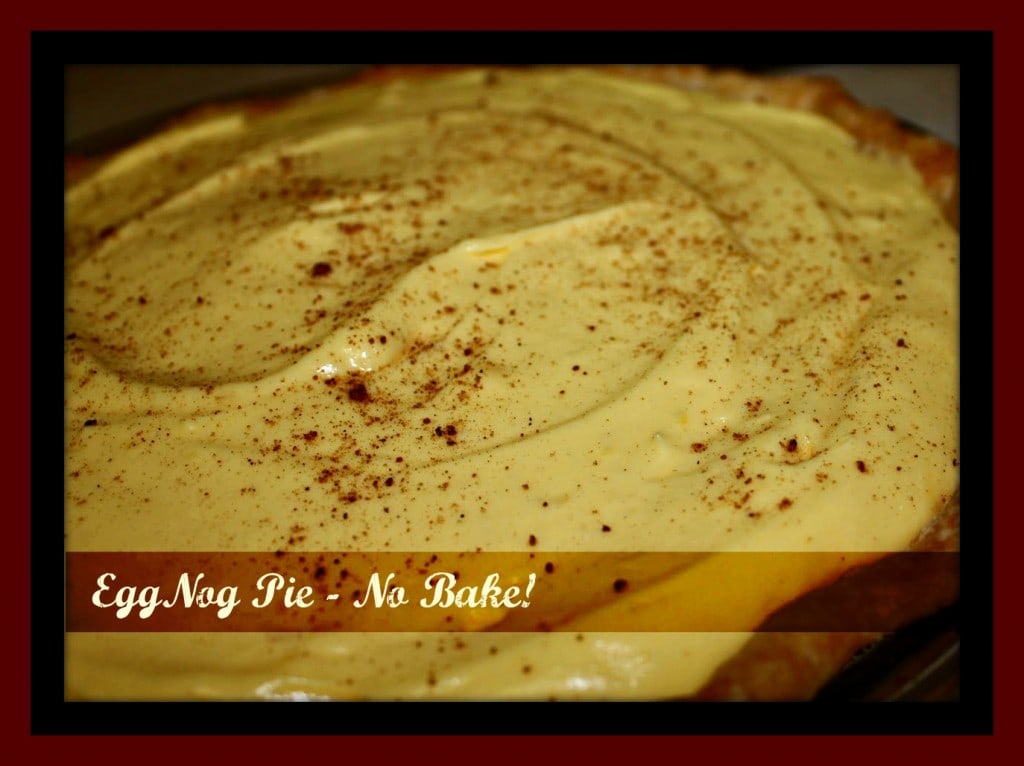 This EggNog pie is a no-bake pie! It takes about 5 minutes to assemble and then 40 minutes to chill. That means it's a perfect dessert to make ahead of time or it's great as a last minute dessert. If you have guests who like Eggnog, this pie is always a hit. It only requires a few ingredients and is one of my go-to desserts when I need something easy during the holiday season.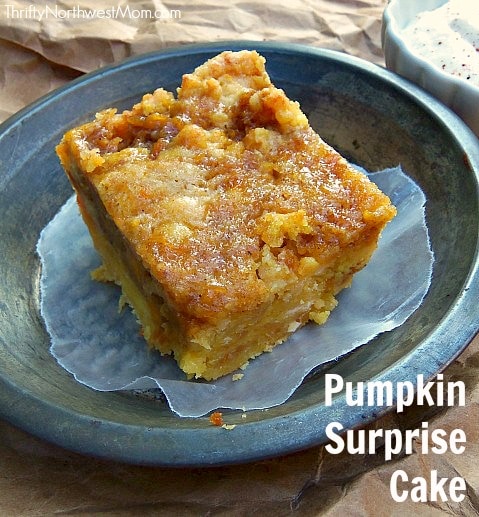 This one is very simple to make and hard to mess up. My husband prefers it over pumpkin pie, but it has enough pumpkin to make it feel like a traditional Thanksgiving dish. It is very simple to make, and you can do it the day before. Then whip up a batch of the homemade whipped cream we mention in the post and it will be a dessert folks will talk about after the dinner.
Don't forget to check out more ideas on how to "Party like a Pro" during the holidays with the Sam's Club Food Network chef Robert Irvine 4 part video series on all things party planning for the holidays.
If you are looking for ways to save even more, Sam's Club is running a Party Like A Pro sweepstakes where you can win some fun prizes to help you save through the holidays! The sweeps are running from now through December 31, 2015. Here are the prizes they are offering:
Grand Prize (1 winner) – $500 gift card and 1 year Plus membership ($100)

1

st

Place (5 winners) – 1 year Prime membership ($100)

2

nd

Place (5 winners) – Wolfgang Puck 10 piece Stainless Steel Mixing Bowl Set ($29.99)

3

rd

Place (10 winners) –Kitchen Aid 3pc Chef Knife Set ($15.98)
You can also sign up under the Promo Offers tab here, to learn about Sam's Club membership promotions, and more offers!
 This is a sponsored conversation written by me on behalf of Sam's Club.  The opinions and text are all mine.