Walmart+ Membership Offers Convenience & Savings For Busy Families!
This post may contain affiliate links and I may be compensated for this post. Please read our disclosure policy here.
Disclosure: This post was sponsored by Walmart and LTK. All opinions are 100% my own. Find our disclosure policy here for more information.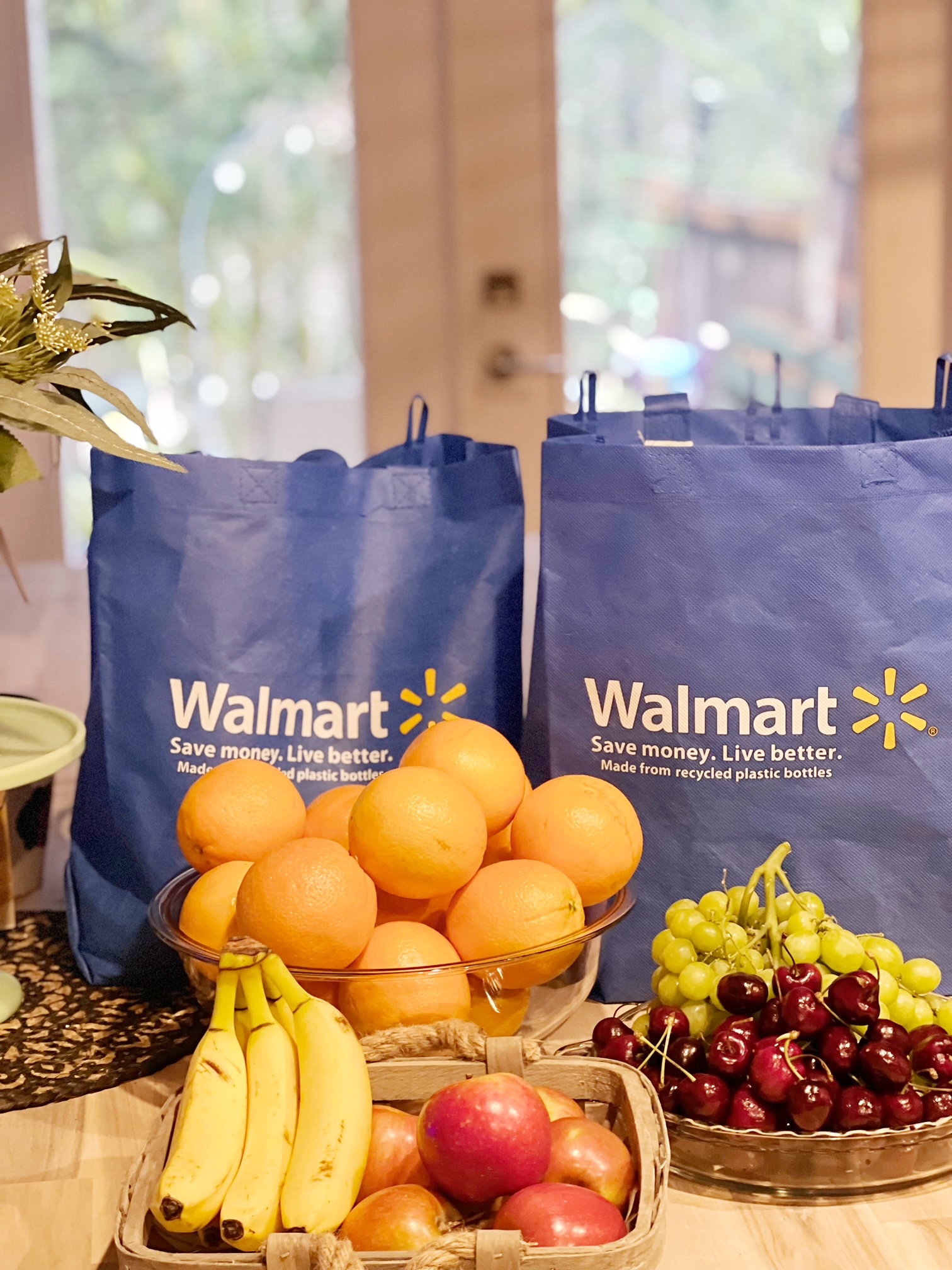 Walmart+ Membership Offers Convenience & Savings For Busy Families + Free Trial Offer!
Walmart+ Membership Offers Convenience & Savings For Busy Families + Free Trial Offer!
We have been sharing many of the Walmart+ Membership benefits recently, as I love this program personally. I initially signed up for my  Walmart+ membership free trial offer last year, to see how it would work out for my family. It was a good fit, so I wanted to share with you some of my favorite benefits about it. My very favorite thing is that it not only helps me save money, but time too which is just as precious to me right now. So we do a deeper dive here into some of the things that are working best for my family, to give you a better idea how it works. We also share how you can try it out for free for your family.
Before I dive into the things I like best about my membership, here is a general overview of the membership benefits for everyone.
Walmart+ Membership Overview:
Walmart+ members will now save up to 10¢ per gallon at Exxon and Mobil gas stations, and at select Walmart gas stations in 48 states across the country. (Fuel discount varies by location & station, subject to change).

Get free unlimited grocery delivery from Walmart stores ($35 order min. Restrictions apply.)

Free shipping on Walmart.com with no order minimum (Excludes most Marketplace items, location & freight surcharges),

Scan & Go to make in-store shopping faster & easier.

A Paramount+ subscription included at no additional cost (Paramount+ Essential plan only. Separate registration required.)

 Members get access to over $1000 in Walmart Rewards offers

And more for just $98 a year or $12.95 a month.

See Walmart+ Terms & Conditions

Find all of the

Walmart+ membership benefits here

too.
Try a Walmart+ Membership For FREE for 30 Days
I started with the Walmart+ membership free trial offer back in August of last year, and have been a member ever since. I signed up for a free 30 day membership, to see if it was going to be a good fit for our lifestyle. I have really enjoyed this membership so wanted to share my experience of it so far here, so you can decide if it would be a good fit for your family too.
The free 30 day trial offer is still available here, if you want to try it out for free first, or you can jump right into the regular membership. A 30 day free trial is a great opportunity to have enough time to use the membership and determine if you want to continue with it.
Why I Love My Walmart+ Membership:
I love the time savings that the benefits of this membership offers me, as much as I love the money savings aspect. When you login to your Walmart+ account, your dashboard will show you not only how much money you have saved using your membership, but how much time you have saved too. As much as I love to save money, I really appreciate saving time during this busy season of life raising kids – so that perk is fun to track.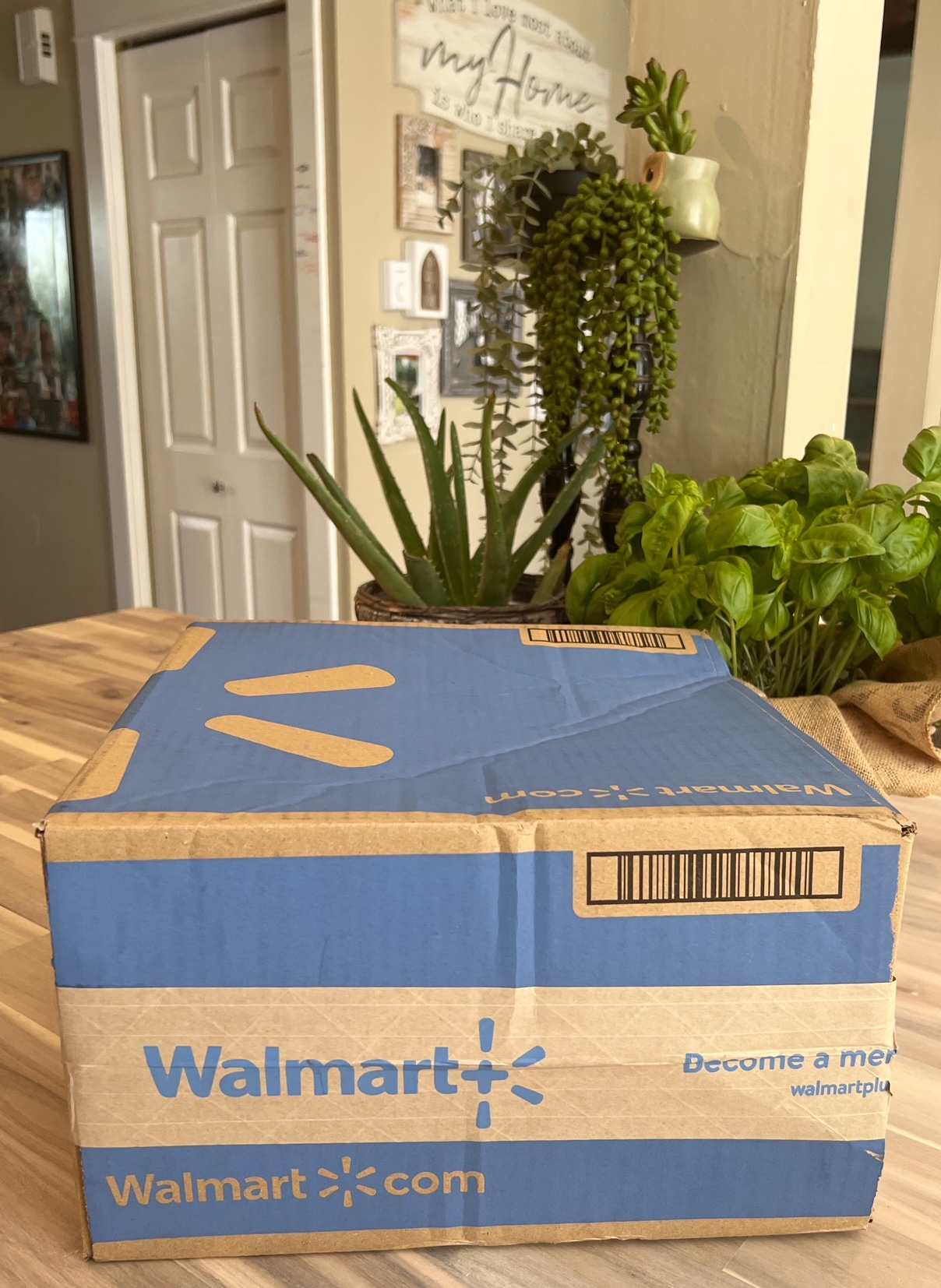 Free Unlimited Grocery Delivery from Walmart stores ($35 order min. and restrictions apply.)
This is by far my favorite benefit of the membership. It has really helped me keep things moving during life's busier days, with multiple kids in sports and all of the other things that go on raising a family. With only a $35 minimum (restrictions apply.) it also lets me order what I need, when I need it, vs. always having to do a large shopping trip. Become a Walmart+ member for free delivery from your store with no markups.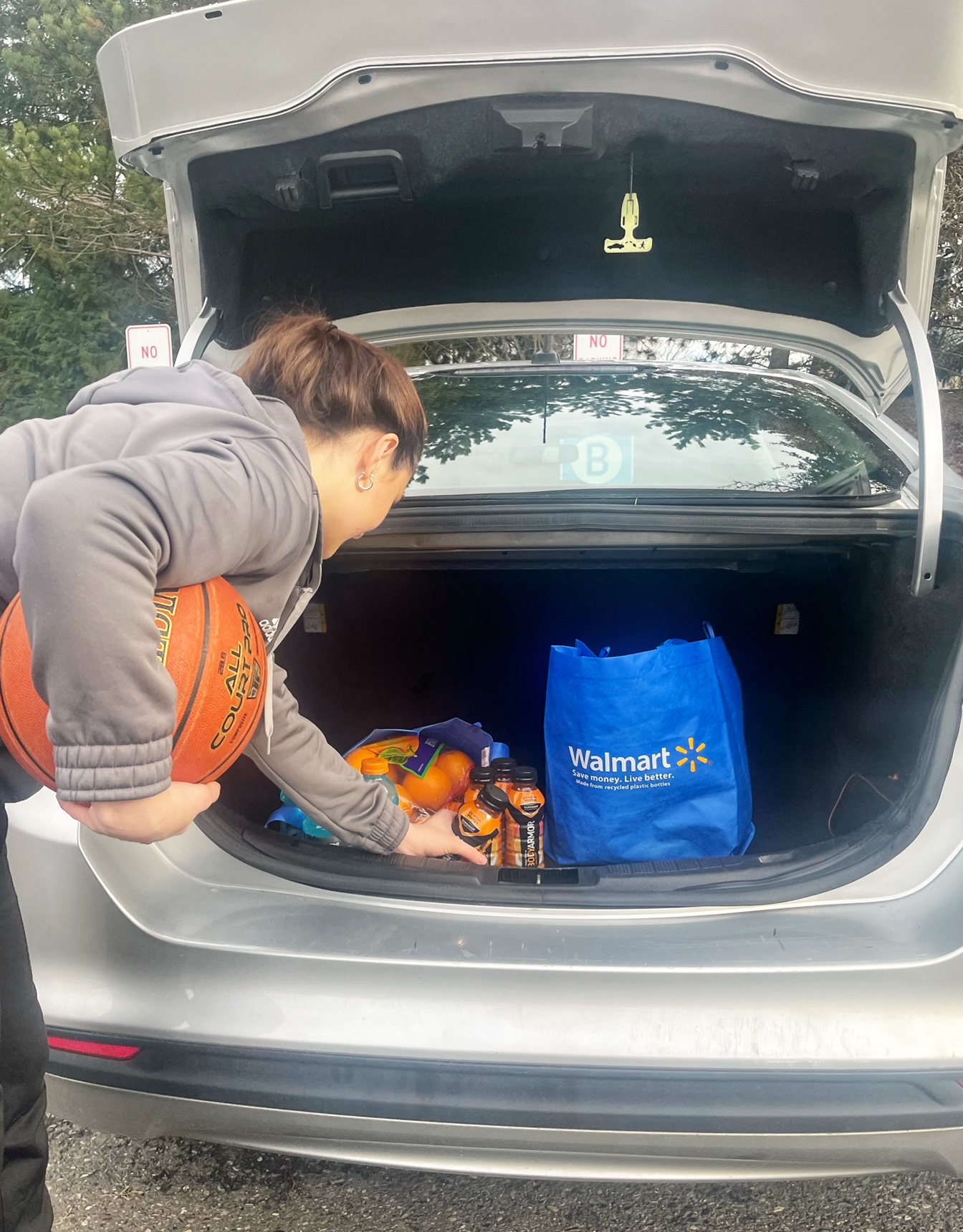 I have teens in sports right now, and so many nights I am not getting home until after 10pm. When I am trying to make it to one of my girls basketball games, and then rush from there to a volleyball tournament, the last thing I want to try to fit in is a grocery shopping trip. I love that I can do my shopping online from their practices and then have it delivered right to my doorstep.
This is a HUGE convenience for me, especially when my schedule is extra hectic. I was finding that I was too tired to stop by the store and run in for groceries many days, and so I was falling back on drive throughs to feed my kids. Even my kids were complaining that they wanted more healthy meals at home, and this has helped me do more of that! One of my girls just started driving, so I can order my items for delivery, and get her trunk packed up with healthy items in the morning to keep her fueled up for practice and games. So nice!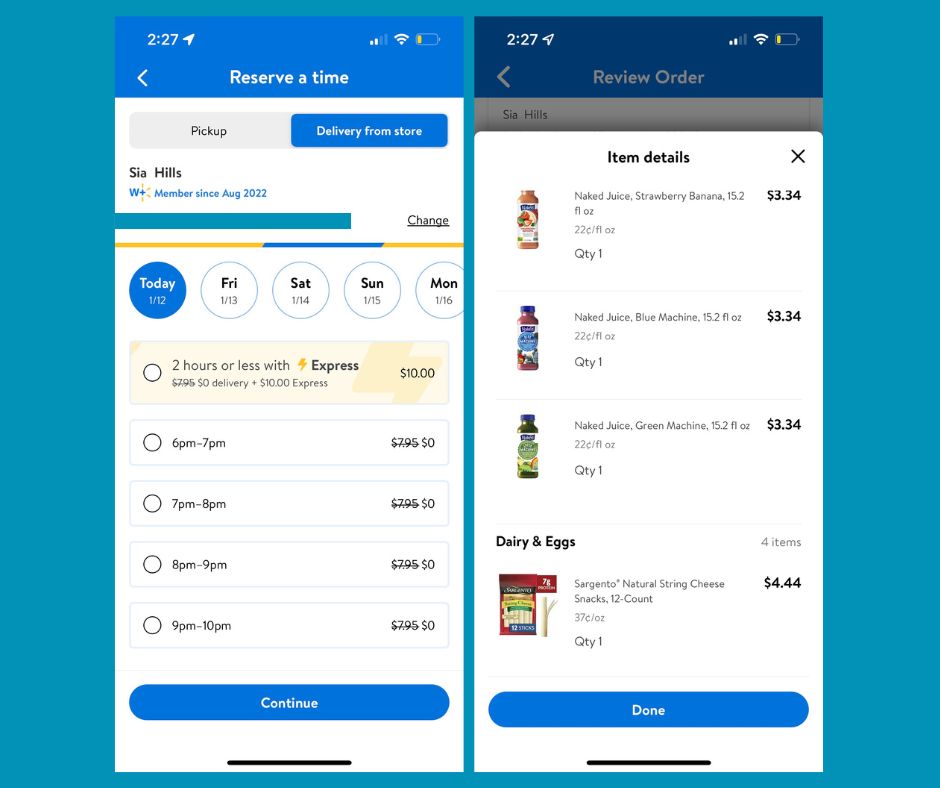 And it could not be any easier. I open my Walmart app on my phone, search for the grocery items I need and add to my cart. This day I needed to make sure I had some items on hand that my kids could grab and go that would get them through their sporting events, so I added some smoothies, nuts, string cheese, yogurt, fruit and protein bars. Once I hit my $35 minimum I can check out, and select from delivery times available. On this particular day I was ordering from a sports tournament that I was at, and they had a window open to delivery from 6 – 7pm for free because I am a Walmart+ member. I selected that and checked out (which is just a couple more clicks).
(Click on the food items in the image above to add them to your cart at Walmart, to make creating your shopping list even easier!)
This service has made it so much easier for me to give the kids the food they need, on their way out the door, and I love that. I am still surprised some days how convenient it really is. The mornings of busy sports days I am able to put out some quick and healthy options for them to eat before we have to run out the door again for another day of sports tournaments. It also helps me save lots as I can grab snacks and food for the day while we are out too, instead of spending more money on food on the go.
Keep Things Convenient on Vacation With Your Walmart+ Membership
Another thing we like to do is to use our membership for vacation deliveries, when there is a Walmart in the area that we are traveling to. This is so much nicer than having to run out to do grocery shopping on vacations. I love to stay in spots that have a kitchen, to help us save on our food costs on vacation, as well as eat healthier, and my Walmart+ membership has made it so easy to get food to these locations with not much extra work! I just search for the Walmart store near where we are staying, change to that store while we are on vacation, and order as usual.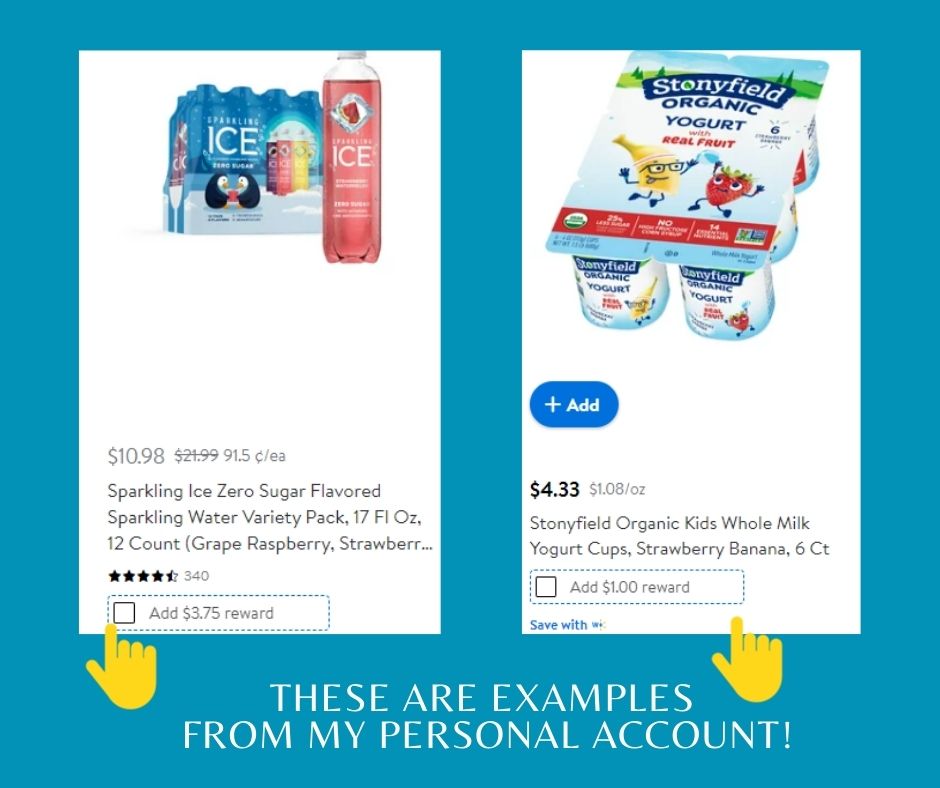 Walmart Rewards for Members –
Walmart Rewards for members is a part of your membership that is a super way to save extra money. It is such a great opportunity to really save, as you can use these savings on the go. Sometimes when my schedule gets really busy it makes it much harder for me to save, as I get overwhelmed and have a harder time planning my savings. I love the rewards program as I can do it all online (right from my phone in my car). It lets me take back control of my savings, even when I am on the go much of the time, and that feels good.
Walmart+ members can claim special offers on everyday items to earn rewards for future savings. The way it works is simple: login to your account, select the rewards options, check the rewards that you want and add those items to your cart and check out. You then earn those rewards that can be spent on future Walmart purchases. This program is so cool, because in the example I show you above from my personal account, these are two products I would have bought anyway. But by checking my rewards I can earn an extra $4.75 to use on future purchases, just from purchasing these two items! Then on a future purchase you can choose to apply those rewards towards that purchase amount right in the app when checking out. The savings for your next purchase can really add up if you shop your rewards options first. Reward quantities & eligible items are limited & subject to change.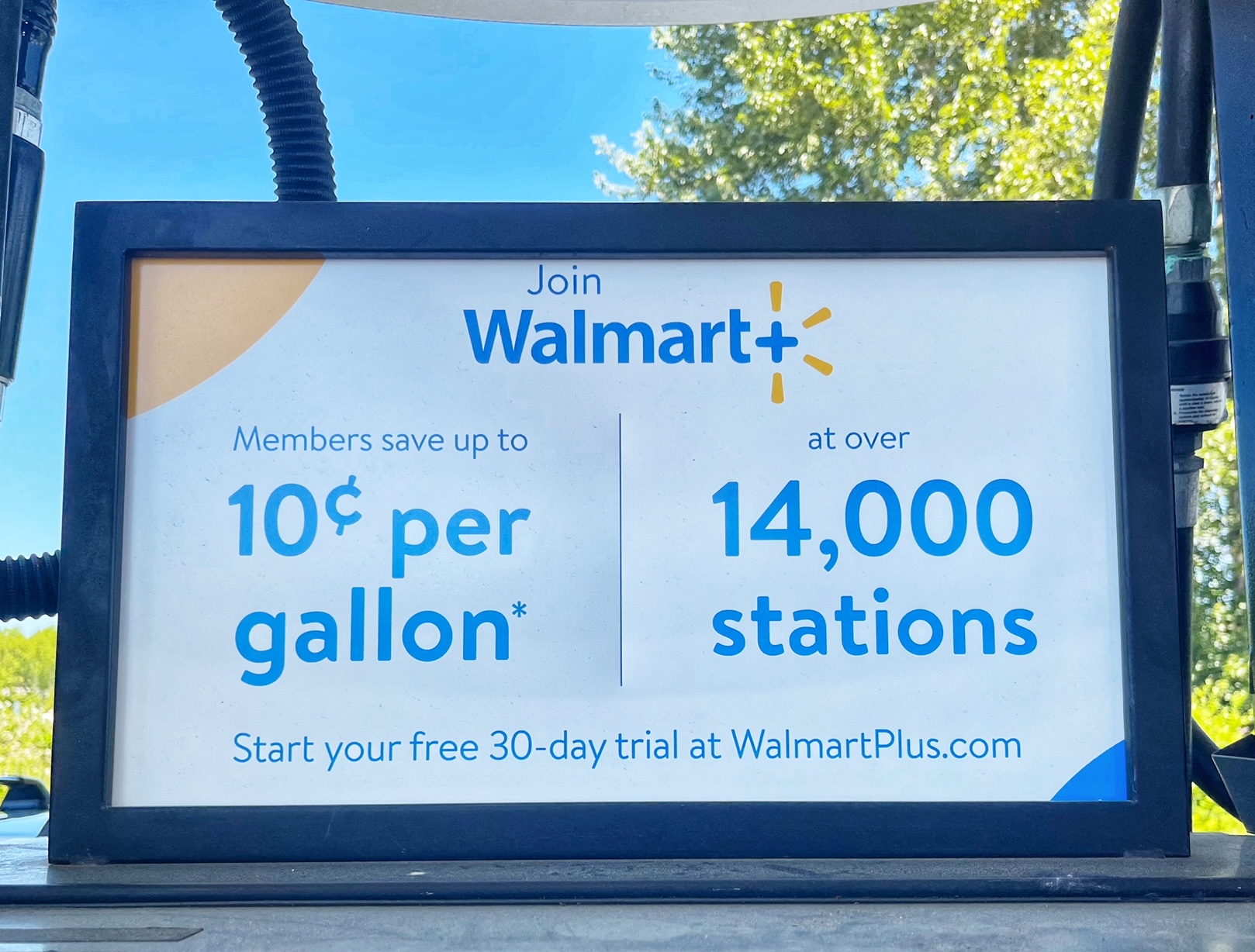 Gas Savings – Get up to $0.10 Off Per Gallon!
This is a great savings now, especially at my house with teens driving too. The savings can really add up when you are filling up more than one tank.
Stream Paramount+  with your Walmart+ Membership
Currently your Walmart+ membership includes a Paramount+ subscription at no additional cost (Paramount+ Essential plan only. Separate registration required.). I am in the middle of watching 1923 right now. I look forward to the new episode of 1923 coming out each Sunday! This is one of the shows I like best, but there are lots of shows as well as sports programming available on Paramount+, so it is a great benefit of the program. We cut our cable bill last year, so this is a wonderful perk for us!
6 Free Months of Spotify Premium ($59 Value)
This is a benefit my teens really love. Walmart+ members get 6 free months of ad-free music & more with this limited-time offer. A $59 value—free with paid memberships (note that this perk is not available to Walmart+ trial members or Spotify users who have already tried Premium).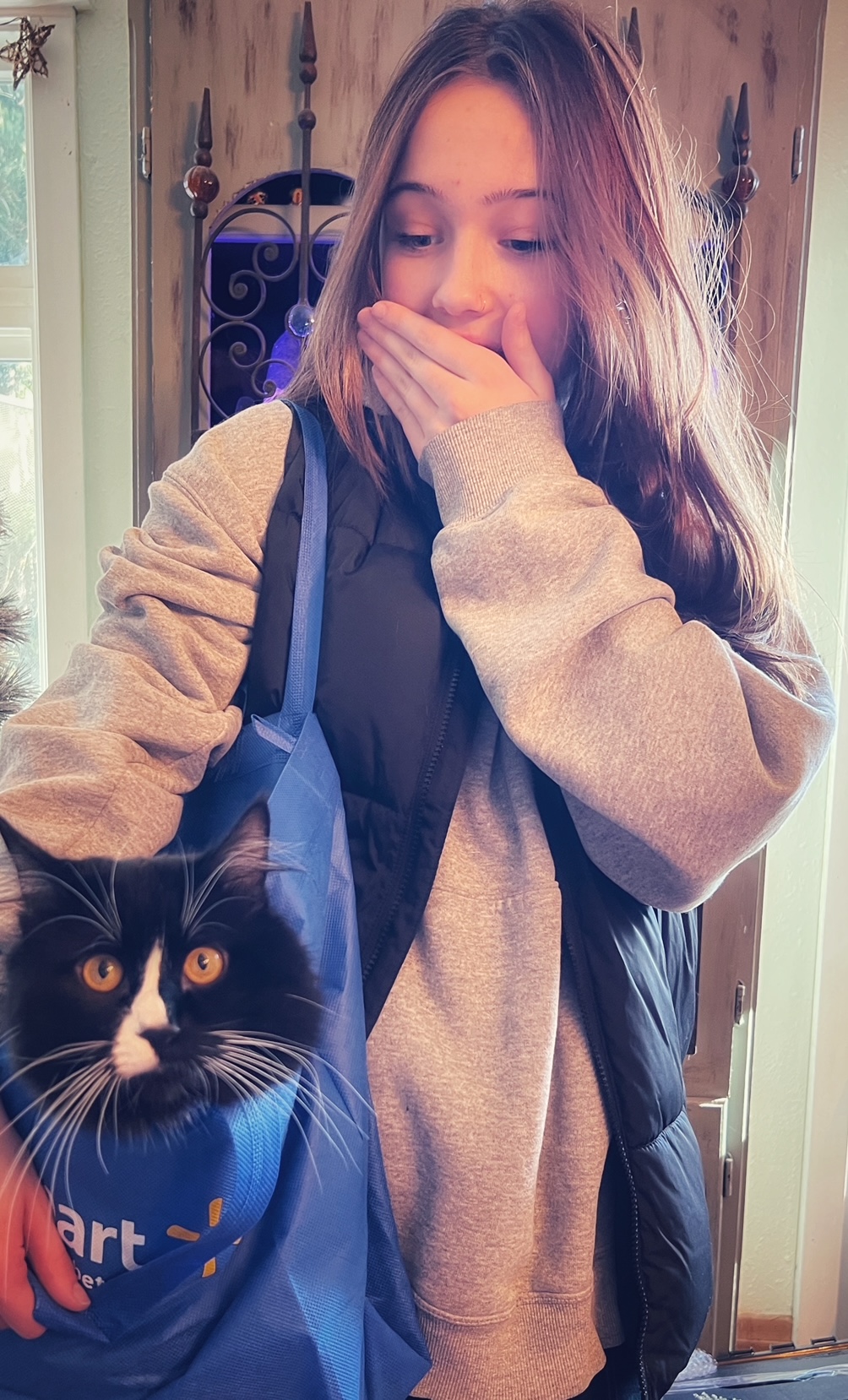 We caught this guy trying to sneak out to her practice hiding in our Walmart bag. Thankfully he peeked his head out just in time so we caught him before he got out :-) All joking aside, our cat seems to love our reusable Walmart bags. He goes crazy scurrying around on the floor pushing them and chasing them. It is so funny to watch! I have to hide them from him just to keep him out of them.
You can sign up for a FREE Walmart+ Membership 30 Day Trial here, like I did, as well as find out more information about the program.