This post is sponsored by Savings.com
Under Armour Coupons – 25% off At Macys Right Now!
#UnderArmourAtMacys
My kids are in all kinds of sports, and Under Armour is their preferred brand of clothing to exercise in, so I am always looking for a deal. Currently I have one kiddo in track and one in dance, and they both love Under Armour as the workout clothes they make are comfortable, well made, and have many styles and colors to choose from. I love buying them as a mom, because they hold up (the kids always end up growing out of them, before they wear the clothing items out). My girls are now tweens, and so into womens sizes, and I fell in love with this brand for myself too when shopping for them. I love to buy workout outfits for myself when they go on sale as well, as they have so many cute styles for teens and mom too. It is nice to find a brand that will work for my entire family.
Right now you will find 25% Off Select Under Armour Styles at Macys (Restrictions may apply). Macys offers free shipping on orders of $75+ or choose to pick up in store to save on shipping costs.
Here are some of my favorite picks in this sale: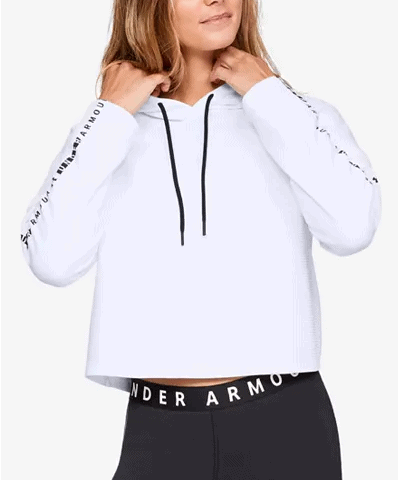 This Under Armour Hoodie is one of my girls favorite hoodies (it is very comfortable). It has two colors (heather gray and tetra gray and pink) that are on sale for $23.98 right now (reg. $60), so that is a great price for this Under Armour Hoodie!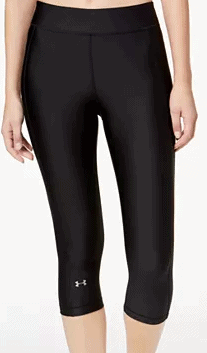 The Under Armour Capri Leggings are perfect for summer time workouts, and are marked down to $26.25 right now!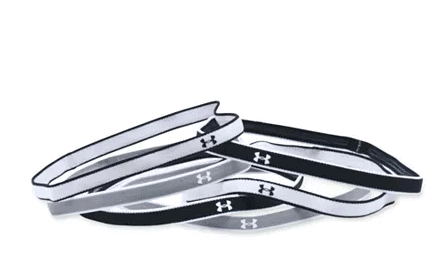 Under Armour Headbands – 6k on sale for $7.49
These headbands are a favorite of both my girls and I, to keep our hair out of our face while working out They have nice elastic on them to hold them in place, and not big and bulky, and work great when your hair is down, or in a pony tail. There are multiple colors to pick from too.
This would be a good starter set if your looking at building a workout wardrobe too. Add in one of the tanks or tees, and you have everything you need for a full outfit (they even have shoes on sale)!
Find more of the Under Armour Deals here, that are included in this sales event: