If you are looking for some ideas on what to buy the Video Game fan in your life, we have compiled a list of some of this years most popular video games. We have sorted them by rating (starting with E for Everyone) so you can easily peruse the list.
If you are new to buying video games, here is a little more information on ratings. There are actually a few more ratings then these three, but these are the most common:
E for Everyone Rating
These are games that should be suitable for ages 6+. There is minimal violence, some comic mischief, and/or mild language in this category. Note, this does not neccessarily correspond to age. Although there are games that are good for younger kids here, there are also games that are really popular with adults and teens (ie Madden 15).
T for Teen Rating
These games are generally meant for ages 13+. They may have some violent content, mild or strong language, and/or suggestive themes in the games. You can read the description next to the rating to find out exactly why it was rated T (and which of those things above are included in a particular game).
M for Mature (17+) Rating
These games are meant for ages 17+. They may contain some or all of these things: mature sexual themes, more intense violence, and/or strong language. We only included a few in this category (and none that contain mature sexual themes). You can look at the rating next to the game and it will tell you which of those things apply to each individual game in this category.
Rated E (for Everyone)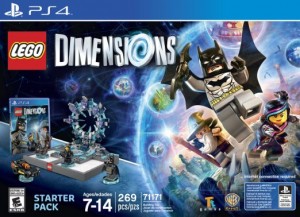 *NEW LEGO Dimensions Starter Packs
LEGO characters from a mix of some of the best brands in the universe join forces and battle in worlds outside of their own. A Dark Knight, a Wizard, and a LEGO Master Builder traveling together down the Yellow Brick Road is just the beginning.

By purchasing additional expansion packs, players can grow their collection with a variety of their favorite brands to create even more crazy combinations.

Bring up to seven , vehicles and/or gadgets into the game all at once by dropping them on the LEGO Toy Pad for the most exciting and action-filled game around.

Players can let imagination guide their solo journey or have a friend join the adventure with co-operative, drop-in/drop-out play.

LEGO Dimensions is a system of play that offers continued compatibility – everything bought today or expanded with tomorrow will continue to work.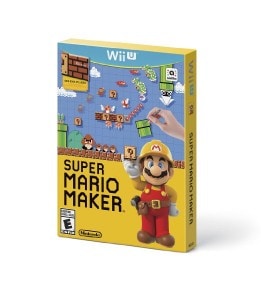 *NEW Super Mario Maker for Wii U
Create and play the Mario levels of your dreams

Play a near limitless number of intensely creative Super Mario levels

Nintendo has made Mario games for decades. Now… it's your turn!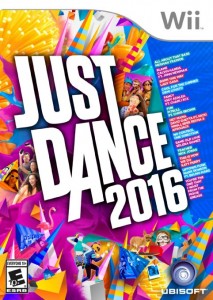 *NEW Just Dance 2016
The #1 music video game franchise of all time is back and better than ever!

Check out the ultimate tracklist featuring "No Control" by One Direction, "All About That Bass" by Meghan Trainor, "Blame" by Calvin Harris ft. John Newman and any more!

Go Gold and get the ultimate experience! Includes 3 month access to Just Dance Unlimited – access to 150+ past Just Dance hits!

Share the family fun with favorite games modes like Autodance, Community Remix and more!
*NEW Disney Infinity 3.0 Edition: Star Wars Saga Bundle for PS3
(1) Disney Infinity 3.0 Edition base, (1) Disney Infinity 3.0 Edition video game software

(1) Star Wars(TM) Twilight of the Republic Play Set piece, (1) Ahsoka Tano figure, (1) Anakin Skywalker figure,

(1) Star Wars Rise Against the Empire Play Set piece, (1) Luke Skywalker figure, (1) Princess Leia figure

(1) Boba Fett figure

(1) Web Code card (unlocks content for PC/mobile)

Expand your Infinity 3.0 collection with the Amazon Exclusive Fear Character, and the Amazon Exclusive Inside Out Bundle.
*NEW Skylanders SuperChargers Starter Pack
Pilot your SuperChargers over land, under sea and through sky to stop Kaos and save Skylands!

Starter Pack Includes: Videogame, Portal of Power, 2 Skylanders SuperChargers Characters, 1 Skylanders SuperChargers Vehicle, and 1 Collection Poster.
*NEW NBA 2K16
MyCAREER – A SPIKE LEE JOINT: Our most intense first-person narrative to date, written and directed by Spike Lee. For the first time, manage your off days and earn bonus content through connections, endorsements and a live practice environment.

2K Pro-Am: A groundbreaking new mode featuring fully customizable teams and 5v5 tournaments livestreamed on NBA 2KTV. Join forces with friends to create the perfect squad all the way down to custom logos, uniforms & arenas, or walk on and join any open game.

ENHANCED GAMEPLAY: A new motion engine generates smarter, hyper-realistic movement plus new ball & rim physics and player collisions, leading to a more intense and authentic on-court experience.

PLAY NOW ONLINE: This year, online head-to-head games matter. For the first time, your online head-to-head record will determine whether or not you advance to higher levels. As you level up, you'll unlock some of the greatest teams from NBA history to use in your games.

FEATURED DJs: DJ Khaled, DJ Mustard and DJ Premier produce our biggest soundtrack to date, featuring 50 dynamic tracks across 5 playlists and exclusive cuts from each DJ.

PLAY WITH MODERN LEGENDS: Step onto the court with 12 new legendary teams, including some of the most epic squads from the past 15 years

MyPARK: Break ankles, drop dimes and create a street legacy at one of three newly enhanced parks. Show off your game to the world in new live-streamed competitive events.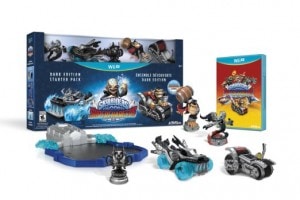 *NEW Skylanders SuperChargers Dark Edition Starter Pack
Starter Pack Includes: Video Game, Portal of Power, 2 Skylanders SuperChargers Characters, 2 Skylanders Vehicles, 1 Kaos Trophy, and a 2-Sided Dark Edition Collection Poster

Embark on an All New Wild Adventure and Battle to Save Skylands

Fly, Drive and Dive Through Skylands with 3 Different Vehicle Types: Land, Sea & Sky

Ride Fast & Fully Armed in the New Skylanders Vehicles

Use SuperChargers to Modify Vehicle Parts to Boost Powers and Performance
Created by award-winning adventure game powerhouse Telltale Games, in partnership with Minecraft creators, Mojang

Featuring the voices of Patton Oswalt (Ratatouille, Agents of S.H.I.E.L.D), Brian Posehn (The Sarah Silverman Program, Mission Hill), Ashley Johnson (The Last of Us, Tales from the Borderlands), Scott Porter (Friday Night Lights, X-Men)

Dave Fennoy (The Walking Dead: A Telltale Games Series, Batman: Arkham Knight), Martha Plimpton (The Goonies, Raising Hope), Corey Feldman (The Goonies, Stand by Me), Billy West (Futurama, Adventure Time), Paul Reubens (Tron: Uprising, Pee-Wee's Playhouse)

You will drive the story through the decisions you make: what you say to people (and how you say it), and what you choose to do in moments of thrilling action will make this YOUR story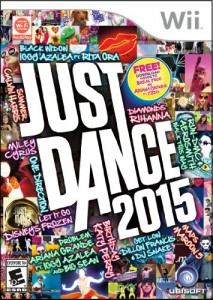 Just Dance 2015 is the latest, most awesome-filled version of the world's #1 dance game!
Bringing new moves and game modes to over 40 top tracks, Just Dance 2015 features hit songs like "Maps" by Maroon 5, "Bang Bang" by Jessie J, Ariana Grande & Nicki Minaj plus legendary favorites like "Walk This Way" by Run DMC & Aerosmith.
Online multiplayer is back: With the World Dance Floor feature, dance with anyone anywhere in the world in Just Dance's exclusive online multiplayer mode!
Never dance alone: With the new Dance Challenge Mode feature, compete against anyone-from friends and family to top ranked Just Dancers.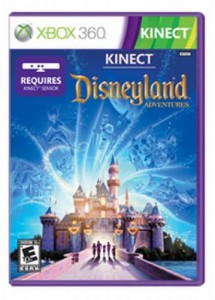 Disneyland (Xbox 360 + Kinect) 
Discover Disneyland Park – play at your own pace and customize your own Disneyland experiences right from your living room, whenever you want.
Explore the Attractions – experience your favorite Disneyland attractions as immersive adventures, explore Neverland, the Matterhorn & more.
Meet the Characters – share magical moments with your favorite Disney characters – hug your favorite princess, high-five Mickey Mouse, collect autographs and accept quests.
Collect and Unlock – collect Disney-themed items, rewards and Xbox 360 Achievements as you make your way through the Park to discover new locations and game experiences, including themed parades and firework displays.
Friendly Competition – Partner with a friend or family member to explore the Park, have them jump in to lend a hand on difficult challenges and help you earn the most rewards.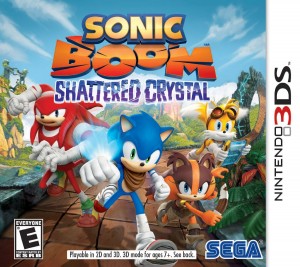 Sonic Boom – Shattered Crystal for Nintendo 3DS – 
Sticks Joins The Team – Switch between four unique characters, including a new member of the team Sticks with her new boomerang
Enerbeam – Multi-purposed device used to fight enemies, traverse the environment and slingshot between the foreground and background areas
Exploration-Based Environments – Levels are packed full of secrets, and will open up further for more exploration and replayability as you progress each character's unique and upgradable moves
Stage Variety – Not just a story mode, but boss battles, rival races, special stages and more
Nintendo 3DS Features – StreetPass collectibles mini-game and PLUS: Unique collectibles featured in the Nintendo 3DS version will unlock special content on the Wii U version via Wi-Fi connectivity.
Little Big Planet 3 for PlayStation 4 –
Sackboy is back and he's brought along new friends!
Three all-new hand-stitched heroes will completely change the way you play: OddSock, Swoop, and Toggle!
Explore a world filled with creativity as you explore all corners of the Imagisphere, meet the inhabitants of the mysterious planet Bunkum and face the nefarious Newton.
Discover endless surprises that the LittleBigPlanet Community have created and shared for you to enjoy-including the existing 8.5 Million levels created from previous LittleBigPlanet games.
Skylanders Trap Team Starter Pack  (Various Platforms) – )
Starter Pack includes: 1-Video Game, 1-Traptanium Portal, 2-Skylanders Figures, 2-Traps, 1-Character Collector Poster, 2-Sticker Sheets with Secret Codes and 2-Trading Cards.
Warning: Choking Hazard – Small parts. Not for children under 3 yrs.
Rated E 10+.
Rated T (for Teen)
*NEW Xenoblade Chronicles X –
*NEW Destiny: The Taken King – Legendary Edition
Get the Complete Destiny Collection in One Legendary Edition

Destiny: The Taken King Legendary Edition is the complete collection in one epic package. It includes Destiny, all the expansions, and the latest chapter, The Taken King for one great value.* It also includes a character boost to get you immediately battle ready.

Evil has destroyed almost all of our solar system leaving us on the brink of extinction. You are a Guardian, revived from the past to save our future and protect the last safe city on Earth. Wield incredible powers as a Hunter, Warlock, or Titan and push back the darkness to reclaim our solar system.

In Destiny: The Taken King, the Darkness has a name: Oryx, The Taken King. He is hell-bent on vengeance and is raising an army of corrupted Taken forces to destroy everything you stand for. You must find a way into his impenetrable Dreadnaught ship and stop him before he and his dark army bring our solar system to ruin.

Destiny: The Taken King is the next great adventure in the first person shooter Destiny universe. It introduces a new story campaign and quests, new enemies to fight, new locations to explore, new Strikes and Crucible maps, a new Raid that will put players to the ultimate test, and more. To stand up to the challenge, players will have access to three new devastating Guardian subclasses, and a massive arsenal of weapons, armor, and gear.

Contents include: Destiny Base Game, Expansion I, Expansion II, and The Taken King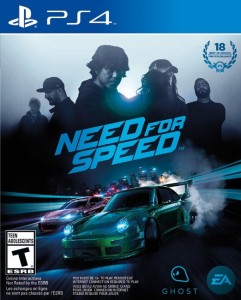 *NEW Need for Speed –
Internet Connection Required: You will need a persistent internet connection. Need for Speed is committed to being a live service so they can deliver an ongoing experience that is constantly changing and evolving. Need for Speed will include free content updates and challenges as an ever-present ways for you to earn rewards and continually explore the game.
Five Ways to Play: Need for Speed returns with Five Ways to Play – Speed, Style, Build, Crew and Outlaw, enabling you to earn reputation and ultimately win your way. Combine all five to create that perfect Need for Speed moment; driving insanely fast, sliding through a corner in your customized ride alongside your friends, whilst being chased by the cops.

Rich Authentic Customization: Build a car that reflects your character through extensive visual and performance customization. With hand-picked iconic cars, the hottest authentic after-market brands, performance tuning, and personalized handling. Set up your ride and hit the streets.

Narrative: Five distinctive overlapping stories each inspired by a real world icon. Every choice, every second, every minute propels your playing experience on your journey to become the ultimate icon.

West Coast Urban Setting: From dusk till dawn, discover an open world of urban car culture you never knew existed. Our stunning new world that combines the power of the new consoles and a supercharged game engine in Frostbite to deliver a rich open world environment with roughly twice the drivable roads of Need for Speed Rivals.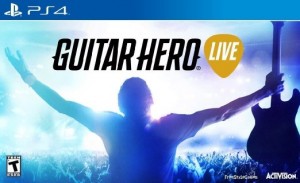 *NEW Guitar Hero Live 2-Pack Bundle –
Rock out with your friends in Guitar Hero® Live with the 2 Pack Bundle!

Bundle contains game software and two Guitar Hero Live wireless guitar controllers.
Rated M (for Mature)
*Note, we did not include any that had sexual content or nudity, but you will still want to screen the games on this list and make sure they are right for your family.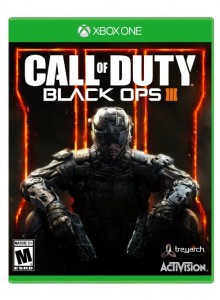 *NEW Call of Duty: Black Ops III –
INTRODUCING A NEW ERA OF BLACK OPS:Call of Duty is a dark, gritty future where a new breed of Black Ops soldier emerges and the lines are blurred between our own humanity and the cutting-edge military robotics that define the future of combat.

A CALL OF DUTY CAMPAIGN UNLIKE ANYTHING BEFORE IT: Treyarch elevates the Call of Duty social gaming experience by delivering a campaign with the ability to play cooperatively with up to four players online, using the same battle-tested network infrastructure and social systems that support its world-class Multiplayer and Zombies game modes.

PREPARE FOR A LEVELED-UP MULTIPLAYER With Black Ops III, Treyarch premieres a new momentum-based chained-movement system, allowing players to fluidly move through the environment with finesse, using controlled thrust jumps, slides, and mantling abilities in a multitude of combinations, all while maintaining complete control over your weapon at all times.

FIGHT THE UNDEAD IN AN ALL-NEW HORROR STORY No Treyarch title would be complete without its signature Zombies offering – a full-game experience with its own distinct storyline right out of the box. Black Ops 3 Zombies is the most immersive and ambitious Call of Duty Zombies to date, with a full XP-based progression system for players that adds depth and re-playability to the engaging gameplay Zombies fans have come to expect.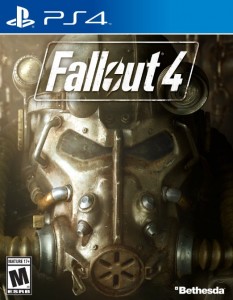 *NEW Fallout 4 –
Next generation of open-world gaming

Developed by Bethesda Game Studios under the direction of Todd Howard

Fallout 4 is the follow up to the 2008 'Game of the Year' Fallout 3

First title from the world-renowned studio since the release of Elder Scrolls V: Skyrim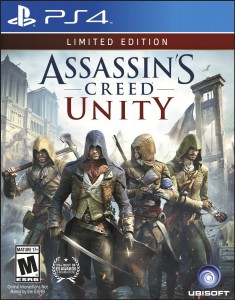 Assasins Creed Unity (M) $14.90 for PlayStation 4 (
UNIQUE CO-OP EXPERIENCE YOU MUST PLAY TO BELIEVE: In addition to an epic single-player campaign, join with up to three friends online and experience the open world of 18th-century Paris
A RUTHLESS NEW HERO FOR A BRUTAL WORLD: Play as Arno, an entirely new breed of Assassin, and take down your prey with a range of new weapons such as the Phantom Blade, a hidden blade with crossbow capabilities
BRAND-NEW PARKOUR, COMBAT, AND STEALTH GAMEPLAY: Enjoy an unprecedented degree of freedom and control over your Assassin. Full motion control with new parkour mechanics for free running up, across, and down city walls and buildings
DEEP CUSTOMIZATION OF ARNO, THE MASTER ASSASSIN: Craft a unique play style by choosing weapons, gear, outfits, and specialized skills. Mix and match from hundreds of possible combinations and build your stealth, fighting, and navigation abilities
DISCOVER REVOLUTIONARY PARIS, BROUGHT TO LIFE AS NEVER BEFORE: Carve through the stunning full-scale open world city, a feat only made possible through the power of an all-new game engine
Gift Cards:
Xbox LIVE Gold Membership  – Can buy in 3, 6 or 12 month increments (you can also use this membership to stream things like Netflix and Amazon Prime on your TV).
Take advantage of the very best value for all the goodness of gold Your Xbox Live Gold Membership lets you connect, play with friends around the world and access to world class entertainment; You will receive Gold exclusive discounts like the Deal of the Week; Plus, with your Gold Membership you get early access to some of the best new content
Microsoft Points Card – You can buy these in increments starting at $10 to $100.
Get an Xbox gift card for games and entertainment on Xbox One, Xbox 360, other select Microsoft online stores , and Windows Phone 8
Buy the latest games, map packs, music, movies, TV shows and more*
Video Game Consoles: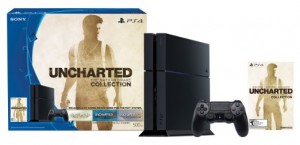 *NEW PlayStation 4 500GB Uncharted: The Nathan Drake Collection Bundle
Includes: 500 GB PlayStation 4 System, 1 DualShock 4 Wireless Controller, AC Power Cable, HDMI Cable, USB 2.0 Cable, Mono Wired Headset, and digital voucher for Uncharted: The Nathan Drake Collection

With PlayStation Network and PlayStation Plus (sold separately), gain access to free games, next-gen online multiplayer, and more.

Cutting edge graphics bring game worlds to life like never before, and next gen processing speed gets you into your games faster than ever

Connect with your friends to broadcast and celebrate your epic moments at the press of the Share button to Twitch, UStream, YouTube, Facebook and Twitter

Stream music, movies, sports, and television on Netflix, Amazon, and more. Subscription fees may apply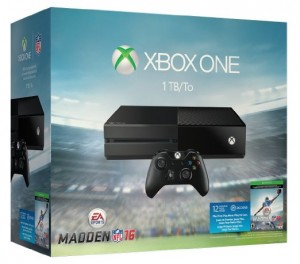 *NEW Xbox One 1TB Console – Madden NFL 16 Bundle –
Includes: 1TB hard drive Xbox One Console, full-game digital download of Madden NFL 16, newly updated Xbox One black wireless controller with a 3.5mm headset jack so you can plug in any compatible headset, Xbox One Chat Headset, 14-day trial of Xbox Live Gold, AC Power Cable, and an HDMI Cable.

Includes one year of EA Access to play Madden NFL 16 and other upcoming EA games on Xbox One for a limited time before they're released.

As an EA Access member, download and play a collection of EA games in The Vault.

With the NFL app on the Xbox One Console, experience the evolution of Game Day – your fantasy team, next-gen stats, and highlights – only on Xbox One, the official game console of the NFL.

Quickly switch between your games, live TV, and apps like Amazon Instant Video, Netflix, and HBO GO.

Starting November 12th, 2015: Play select Xbox 360 games on your Xbox One with backwards compatibility.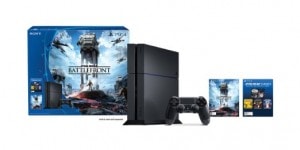 *NEW PlayStation 4 500GB Console – Star Wars Battlefront Bundle
Includes: 500 GB PlayStation 4 System, 1 DualShock 4 Wireless Controller, AC Power Cable, HDMI Cable, USB 2.0 Cable, Mono Wired Headset, digital voucher for Star Wars Battlefront, and digital voucher for 4 Star Wars Classics

With PlayStation Network and PlayStation Plus (sold separately), gain access to free games, next-gen online multiplayer, and more.

Cutting edge graphics bring game worlds to life like never before, and next gen processing speed gets you into your games faster than ever

Connect with your friends to broadcast and celebrate your epic moments at the press of the Share button to Twitch, UStream, YouTube, Facebook and Twitter

Stream music, movies, sports, and television on Netflix, Amazon, and more. Subscription fees may apply
This item includes the Xbox One console, 1 wireless controller, a chat headset, HDMI cable, and power supply
The best exclusive games, the most advanced multiplayer, and unique entertainment experiences
Snap a game, live TV, and apps side-by-side, and switch quickly between them
Xbox One Assassin's Creed Unity Bundle – 
Xbox One brings together games, live TV and your favorite entertainment apps, including Amazon Instant Video, ESPN, Netflix, and Xbox Music
What's in the box: Xbox One console; Assassin's Creed Unity download token; Assassin's Creed IV: Black Flag download token; wireless controller; chat headset; HDMI cable; power supply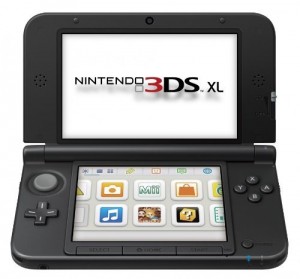 USB Input: Not Available
HDMI Output: Not Available
WiFi Built In: Yes
Graphic Quality: 240p
Supported Flash Memory Cards: Secure Digital (SD)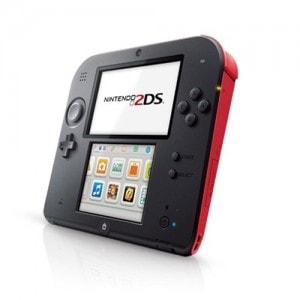 USB Input: Not Available
HDMI Output: Not Available
WiFi Built In: Yes
Graphic Quality: 240p
Supported Flash Memory Cards: Secure Digital (SDHC)
 Any other video game ideas you'd add to our list?
Check out more holiday gift guides::