Target Christmas Cat House – Great Deals!
This post may contain affiliate links and I may be compensated for this post. Please read our disclosure policy here.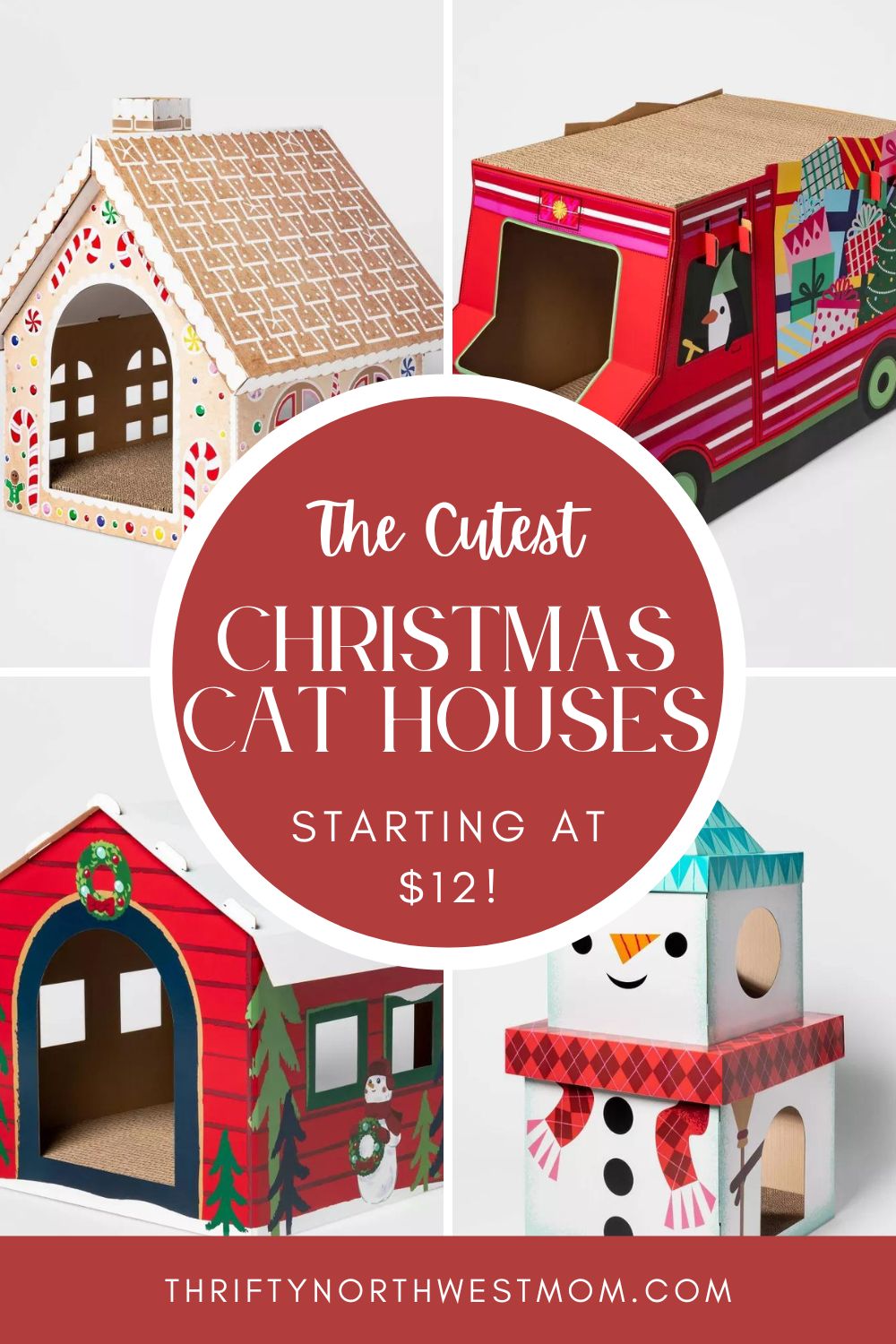 Target Christmas Cat House – Great Deals!
You will find the cutest Target Cat Houses year round, but they have come out with their Wondershop Christmas Cat Houses and they are adorable – and super affordable! Especially because there is a Target Circle coupon you can use to save even more on a Christmas cat scratcher house right now!
Here is how to get these Target Christmas Cat Houses for a great deal right now:
Head to the page where the Wonderhouse Target Cat Houses are. They have recently come out with this years Christmas themed houses, and they are so cute.
Select the house you want, and save Circle Pet coupon to save an extra 20% off pet items at Target right now (it should say "Save 20% on Pets Wondershop Toys, Treats & Apparel with Target Circle" under the red add to cart button…then select save.
You can use the coupon for any of the cardboard cat houses, but we will highlight some of the deals for the Christmas themed ones next.
You will find options for as low as $12 after coupon!
Here are some of the deals for the Christmas cat scratcher houses (but the coupon will work for any of the Target cat houses.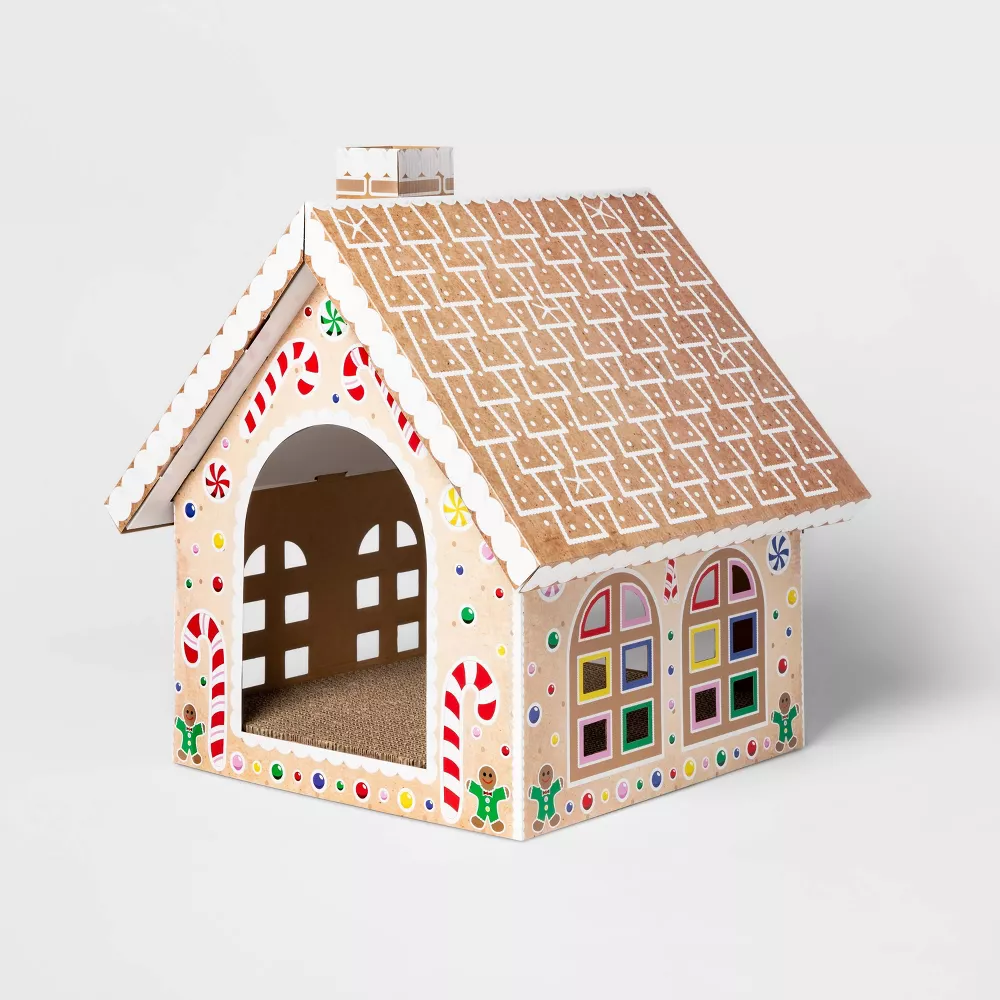 Double Decker Gingerbread Cat Scratcher House – Wondershop – $17 – so just $13.60 after coupon. This is the one I grabbed for my cat this year!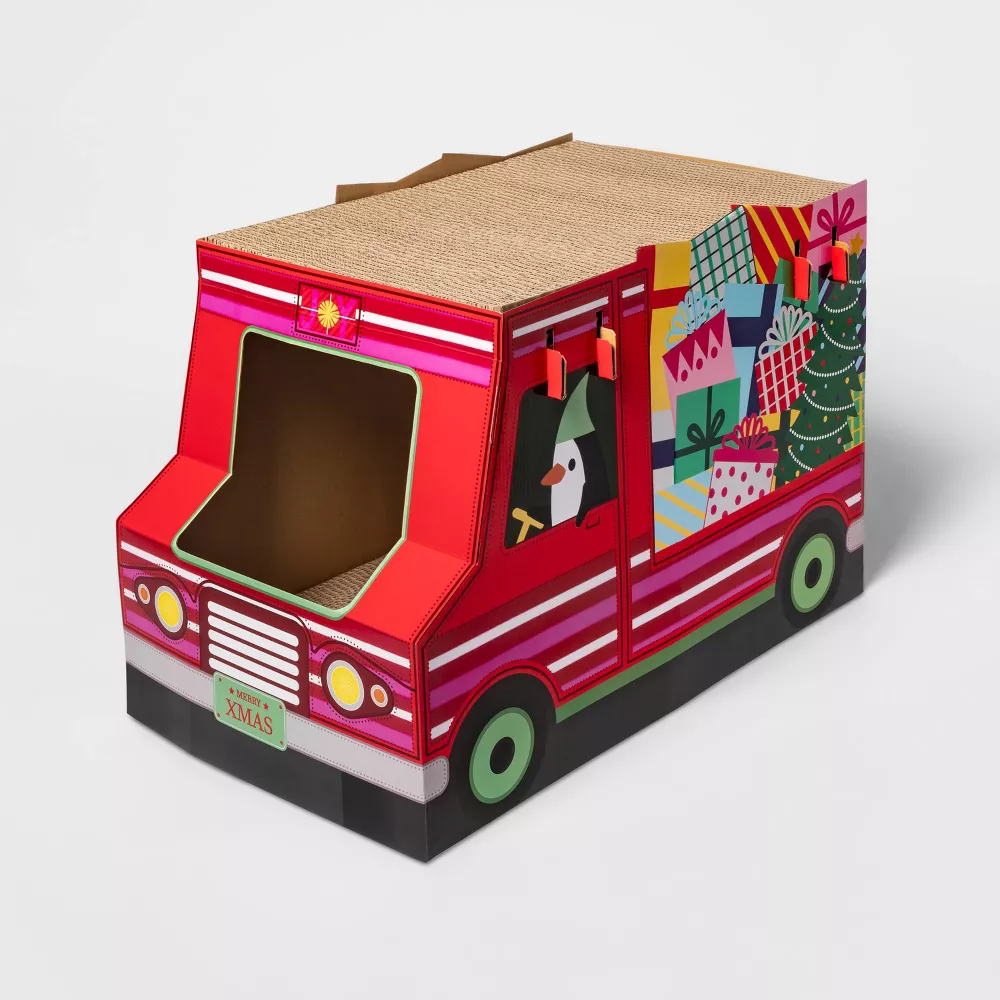 Double Decker Holiday Truck Cardboard Cat House Target – $25 – so just $20 after coupon!
Igloo Christmas cat scratcher house just $15 so just $12 after coupon!
Cabin Cat Scratcher – Red – Wondershop™- $15 so just $12 after coupon!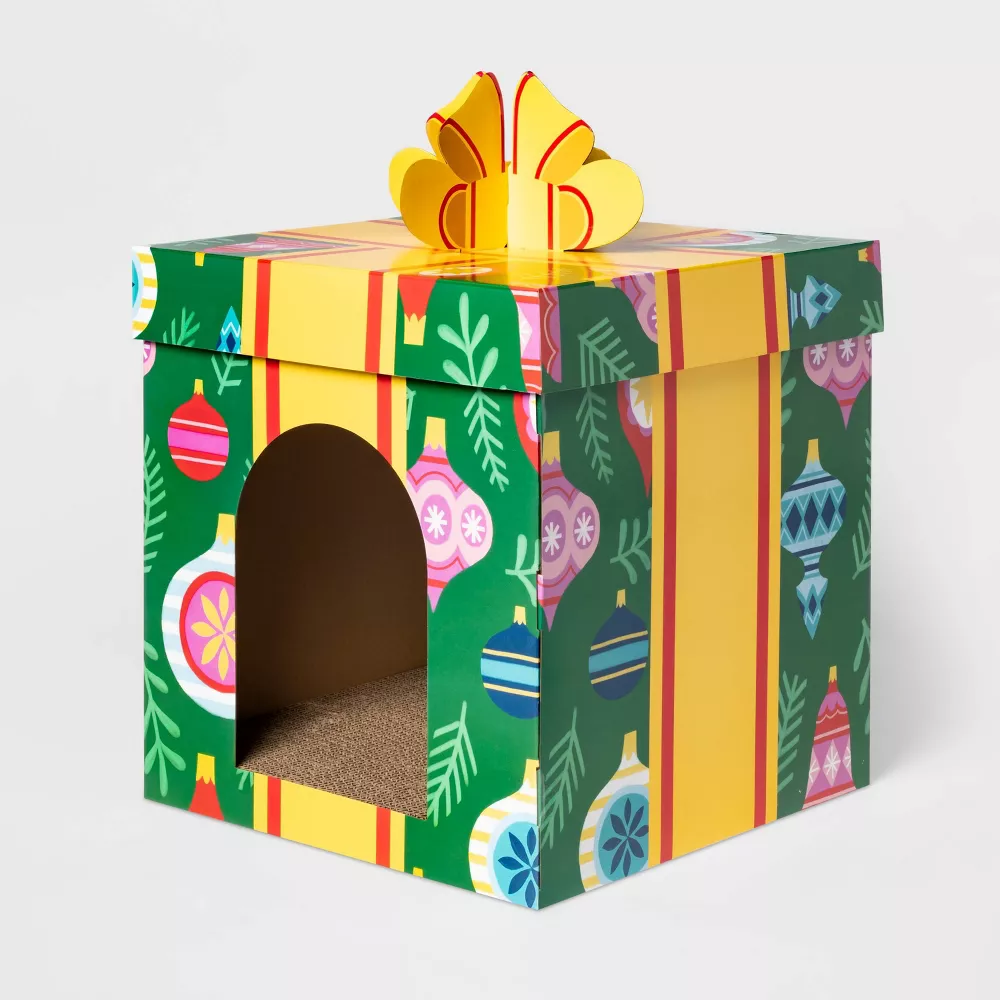 Present Cat Scratcher – Wondershop™ -$15 so just $12 after coupon!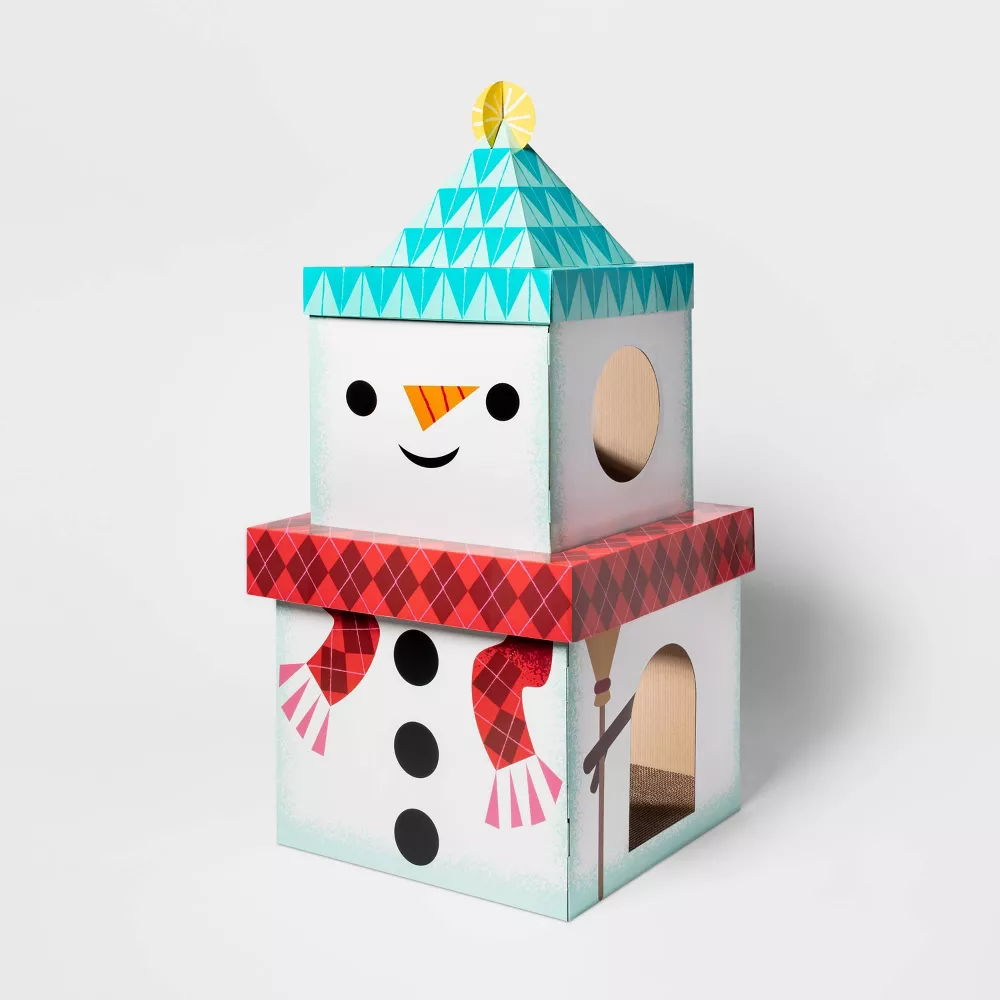 Snowman Cat Scratcher – XL – Wondershop™ – $30, so $24 after coupon.
More info on these Target Christmas Cat Houses:
I first learned about these Target Christmas Cat Houses when we first got our kitten. I was in at our local pet store with my kitten, and of course he got lots of attention. We had other cat owners in the store come up wanting to pet him, and they since we were just stocking up on supplies for the kitty, they were very generous with their tips on all the things their various cats loved. Multiple people told us about the cardboard Christmas cat scratcher houses they sell at Target. Even the employee of the pet store agreed – these were one great buy for cats. They all mentioned the Christmas themed ones specifically. So now that we are nearing Christmas I planned to go online to Target and grab one for my cat this year, and found a great coupon available for them right now, so wanted to share with you all too.
These houses are super affordable in general (for a cat house for sure). However, there is a pretty good coupon available now that will let you grab a Christmas themed cat house for as low as $12. That is hard to beat!
We shared these during the summer when they had a sale (just the regular Target cat houses made from cardboard), and many of you all commented to let us know how much your cats loved them too. So far, I have only heard good things. They are cardboard, so they are not going to last forever, but for the price I have heard they hold up really well.
A couple of things I love about them is that the Christmas ones are not only fun for your cat, but also can add some Christmas decor to your home, doing double duty. Plus, they also act as cat scratchers, helping to save some of your furniture and keep the cat happy at the same time.
Find all of the Target Christmas Cat House options here!
More articles you might be interested in: