Chewy Pet Supplies on Sale – Up to 50% off Essentials
This post may contain affiliate links and I may be compensated for this post. Please read our disclosure policy here.

Chewy Pet Supplies – Up to 50% off Essentials
Chewy is one of my favorite online retailers for pet supplies. Chewy pet supplies are very affordable & often match Amazon prices, but they can have quite a bit more selection. When you spend $49 or more, you will also get free 1-3 day shipping, too, & the items really do come quickly. We ordered our puppy's Halloween costume from them (yes we really did dress up our dog! Ha!) & it arrived so fast!
Right now, Chewy is having a sale on select pet essentials up to 50% off at checkout (you can see which items have the biggest discount on the main page in red). This means that you won't see the discount price until you put the item in your cart & go to checkout.  These items include everything from dog beds, cat trees, crates, bowls & much more! Make sure to look for the small print stating that it's an extra % off at checkout (anywhere from 10% – 50% off at checkout).

Frisco Silicone Collapsible Travel Bowl Set, 3 count, 1.5 Cups – $9.99 – 20% off at checkout =  $7.99 – we use these when we go on hikes, to the beach, etc with our dog as it collapses flat & then you can use your water bottle to fill it up.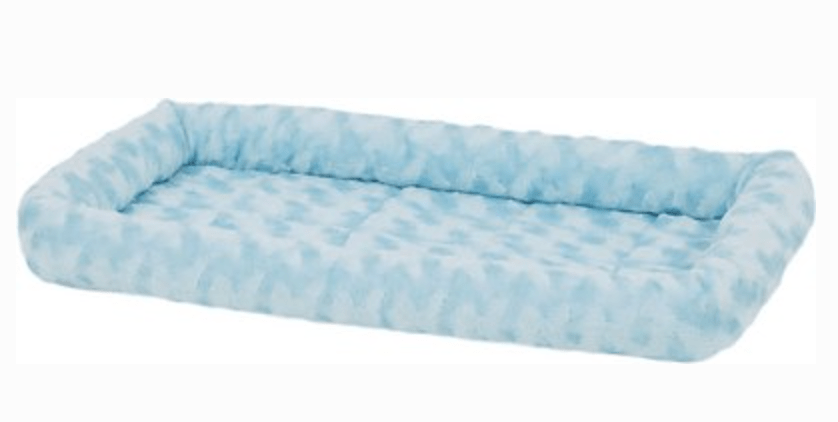 MidWest Quiet Time Fashion Plush Bolster Dog Crate Mat, Powder Blue – $10.89 (reg $24.99) – save 25% off at checkout – $8.17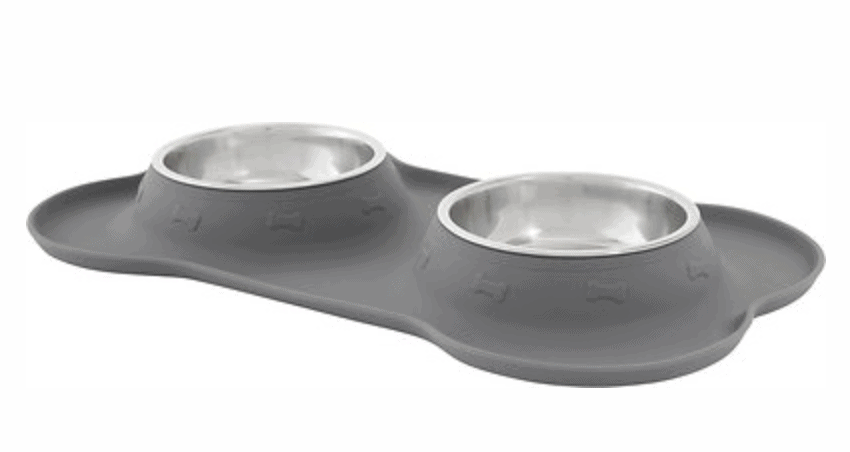 Frisco Double Stainless Steel Pet Bowl with Silicone Mat – $14.99 – 15% off at checkout – $12.49  – we got this for our puppy when she was a few mos old & it worked so well because she loved to try to tip her bowls over & paw at the water, so this definitely helped with this issue (we eventually moved to raised dog bowls to keep her from playing with the issue as she got taller).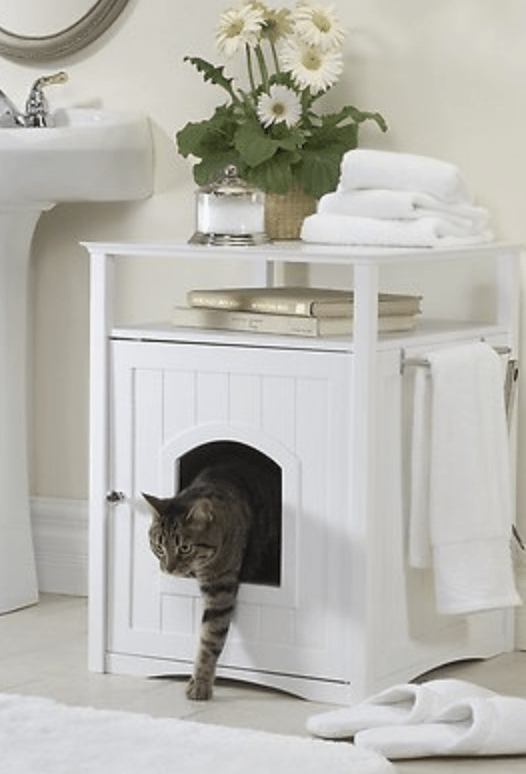 Merry Products Washroom Night Stand Multifunctional Litter Pan Cover, White – on sale for $77.43 – after 50% off at checkout = $38.71 – ok this is seriously the coolest product.  Our cat got such bad arthritis that he stopped being able to go up & down stairs for a few mos last summer & we had to have a litter box in the bathroom (ugh!) so this would have been so helpful!