Take Out Food Deals – Family Meal Specials, Free Kids Meals & More!

Take Out Food Deals – Kids Eat Free, Free Ice Cream & More!
Looking for take out food near you, where you can get a deal on a meal for your family right now?  We have a round up of the ones we could find in the area. We might need to stay home right now, but there are a few ways you can still get take out food if you have a favorite you have been missing, or just want a break from cooking. You can:
Go through a drive through to order and pick up food

You can still use many of the online or mobile deals and pick up this way

Order Online or through mobile ordering and pick up at the restaurant

This works for many traditional sit down restaurants now too. Many of these places are offering delivery or curbside pick up.

Have the food delivered to your house, after ordering

Many restaurants are offering free delivery during this time. Door Dash, Uber Eats and Grub Hub are additional services that offer delivery.
In addition to being able to pick up food without going into the restaurant, or having it delivered, many spots are offering great promotions right now too. Here are some current take out food deals you can get, to take a break from cooking tonight – and continue to support local restaurants.
If you know of other deals we missed, or if you are a local restaurant and are currently offering a deal, please share it here too to make folks aware of it! We will keep the list updated with those as we see them submitted.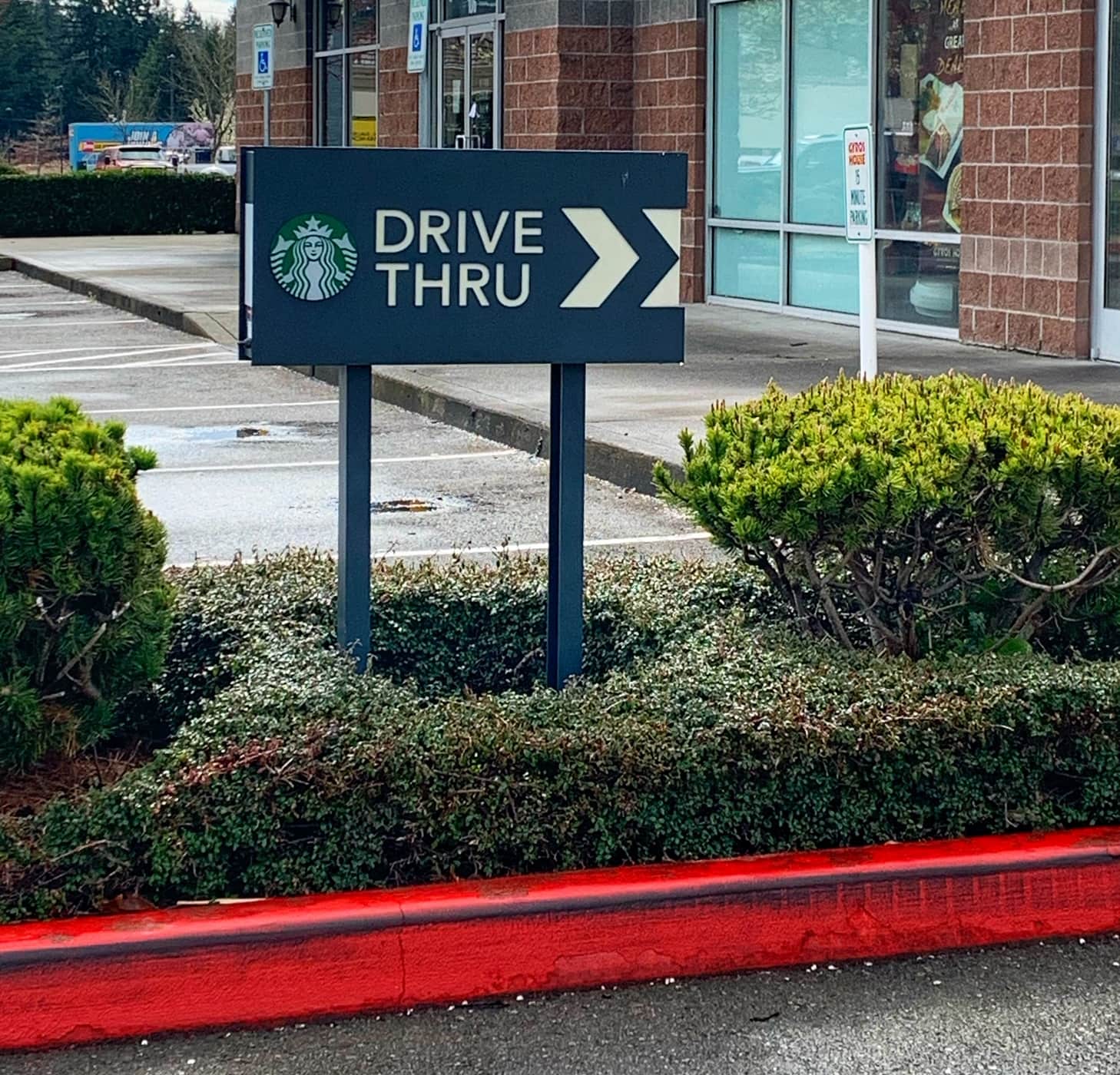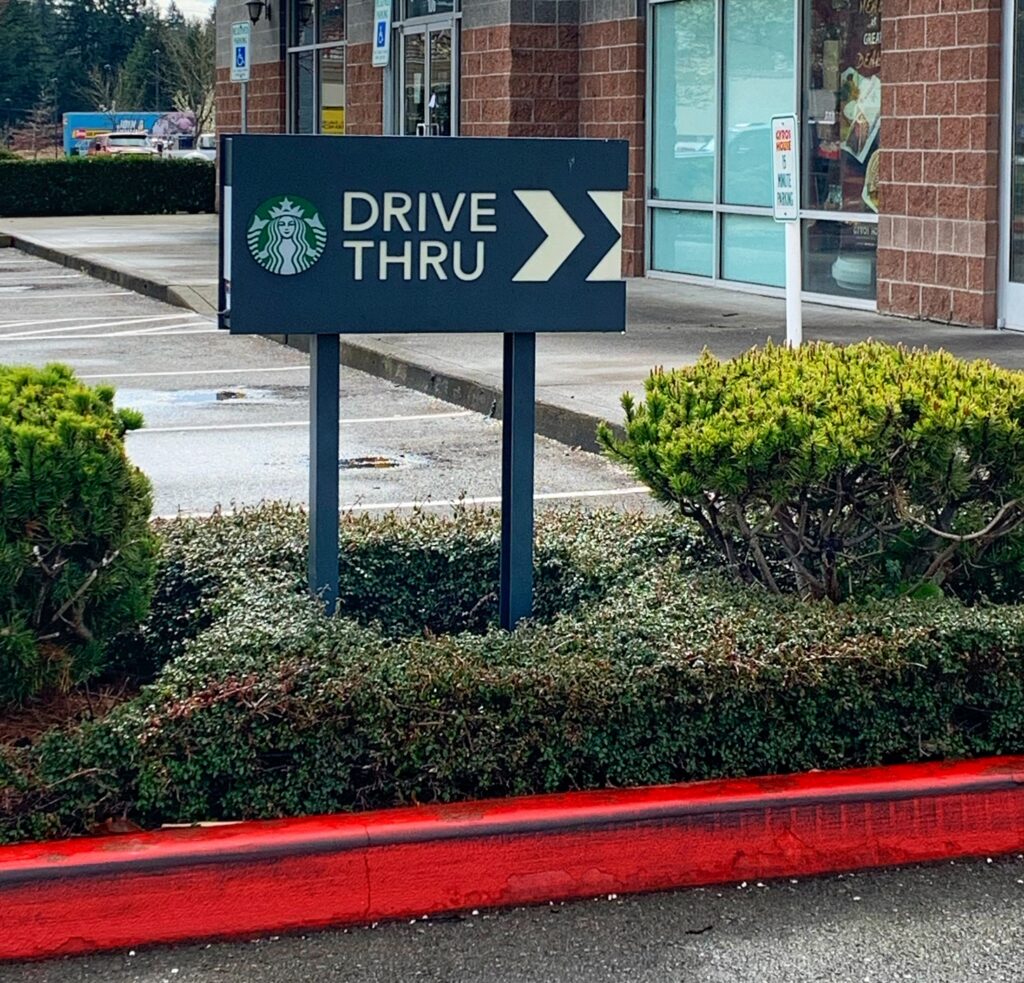 Fast Food Drive Through Deals:
Burger King – $12.99 family meal deal when you purchase with coupon with mobile and online ordering. It includes 3 whoppers, 3 cheese burgers and fries.
Chick Fil A – Family Meal Bundles start at $13.49. Family Meals are bundles of menu items to serve four people. They allow customers to build their own meals by mixing and matching eight different menu options
KFC – Get a $20 Fill Up Bucket – Get a bucket of chicken, large mash and gravy, coleslaw and 4 biscuits.
McDonalds – participating Western Washington locations are offering free kids meals with in app purchases.
Panda Express  – Family Meal Deal $20! Get this Panda Express Family Meal for just $20 (must order online or in the Panda Express app
Sonic – Kids Meals $1.99 through Mayl + more Happy Hour Specials (like 1/2 price slushie and drinks). Find them all here.
Subway – Bu1 Get 1 Free footlong, when you purchase through their app.
Wendys – lots of freebies in their apps, including free kids meals, etc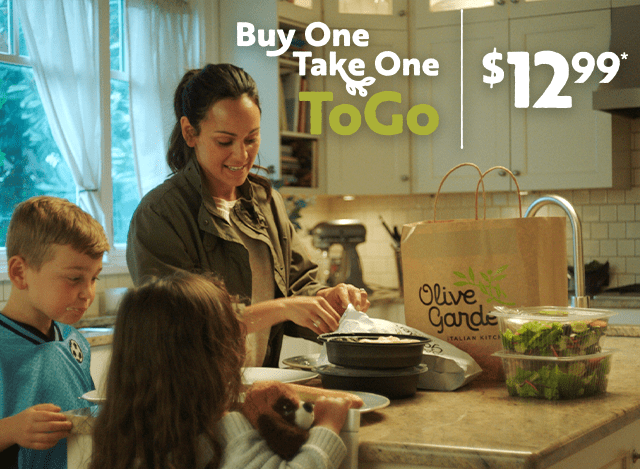 Restaurant Take Out Offers:
Applebees – $25 cent chicken wings with order of $20+ when you order from the Wing Specials page here and use code 25CENT at checkout
They also have a Chicken Strip Family meal for $29.99, that includes: – Mozzarella Sticks – Chicken Tenders w/Honey Mustard – Sides: Caesar Salad, 4-Cheese Mac & Cheese, Fries and Slaw.
BJS Restaurant – $6 Take Home Entrees!
Black Bear Diners – Family Meal Deals starting at $19.99 (feeds 3-4, and includes breakfast and dinner options). There are a number of options, ranging from eggs, potatoes and bisquits or chicken strip and fries family meals for $19.99 to fried chicken or fish and chip family meals for $34.99.
Buffalo Wild Wings – BOGO Wings on Tues and Thurs available for take out and delivery for a limited time! Also, try out new Wing Bundles starting at $9.99
Cheesecake Factory – You can score a FREE slice of cheesecake from The Cheesecake Factory with online orders of $30 or more now through May 15 with code LUNCHTREAT.
Dominos – Any two pizza or pastas for $5.99 each.

The Habit – Char Meal Deal – Get 4 Cheeseburgers, 4 fries and a garden salad for $25!
Ivars – Full Boat Family Meal Deal for $27.25. This meal — enough to feed 3-4 famished crew members — comes with 10 pieces of wild caught Alaska True Cod, French fries, 2 cole slaws and a bowl of Ivar's world-famous Clam Chowder.
Mod Pizza – Get the Flash Back pizza of the week for $6 for Mod size, when you order Mon – Thurs. in the Mod Pizza app or online. This week they are featuring the Ruthie for $6 (This pizza features red sauce, mozzarella, parmesan, pepperoni, jalapenos, and finished with Mike's Hot Honey® (vegetarians can skip the pepperoni).
Olive Garden – Get Two Entrees for $12.99 To Go 
You can also create a Tour of Italy for the entire family for $26 when you order two meals. Choose Chicken Parmigiana and Lasagna Classico served hot and two Fettuccine Alfredo entrées freshly prepared and chilled.
Panera –  They are offering a family feast meal deal for $29! There is even a code to get free delivery. You can choose two kids options, two adult sandwiches a salad to share and a side to share (and can add dessert for $4 mor).
Red Lobster – Get A Family Meal Deal starting at $27.99 (pricing may vary by location, this was the price in my area – and they will go up in price for different selections)!
Wing Dome  – For the rest of the month, we are offering Late Night Happy Hour for pick-up orders! Available from 8-10pm daily. 6 Wings for $5.99. Fries for $2.99
Wingstop – Get $0.60 cent wings on Monday and Tuesdays, and they are now offering free delivery or pick up too.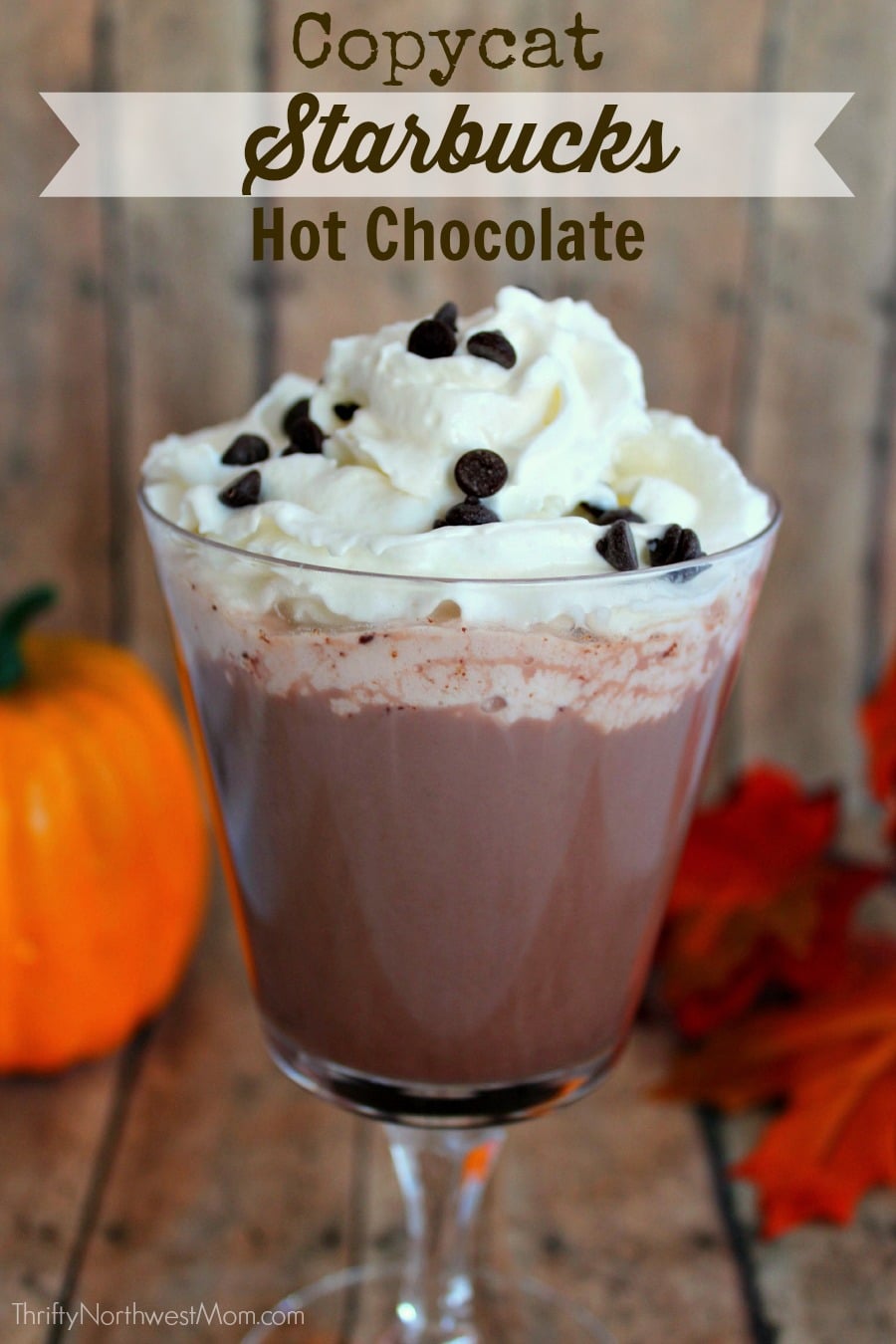 Copycat Recipes, That Taste Like Your Restaurant Favorites, But You Can Make At Home:
Or if you want to try your hand at making some of your restaurant favorites at home, here are a few copycat recipes to try.