Springfree Trampoline Sale – Exclusive Promo Code to Save 10% Off !
This post may contain affiliate links and I may be compensated for this post. Please read our disclosure policy here.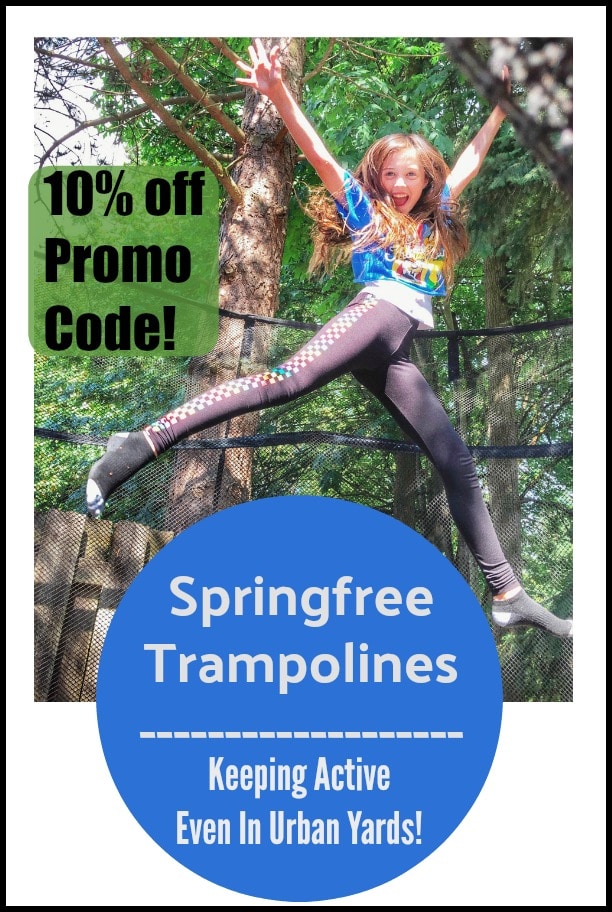 Springfree Trampolines are perfect for both small urban yards, or large expansive ones!
Springfree Trampoline Sale – Exclusive Promo Code to Save 10% Off !
Springfree Trampoline Sale Details:
Springfree Trampolines have a wonderful reputation for being safe and a great way to keep families active, even if you have a small yard space. We have one and love ours, so we are very excited to share a rare savings opportunity with this Springfree Trampoline Sale. This is a limited time offer, but a super way to save on these high quality trampolines, if you have been considering getting one. You will get 10% off any trampoline or accessory online (you get free shipping too), so it could save you over $200 depending on your purchase! Just use promo code THRIFTYNWMOM10 at checkout on  https://www.springfreetrampoline.com/ to get the extra 10% off!
To check out which trampoline might be right for your family, head to at Springfree Trampolines here. Be sure to use promo code THRIFTYNWMOM10 at checkout if you decide to buy one for your yard. It will take an extra 10% off all trampolines and related products, and can save you up to
Some of the things I love most about my Springfree Trampoline
The thing I love most about our Springfree trampoline is its safety features. We have had ours for around 3 years now, and never had any significant injury, and I think most of our neighborhood has used it. This was a really big  deal for us, as one of my kid

Springfree Trampoline's patented safety design makes it the only trampoline on the market that helps to eliminate all significant risks associated with trampoline injuries.
• No springs – Springfree uses flexible composite rods instead of metal springs, eliminating pinch points that could
trap feet and toes.
• Flexible safety enclosure – Cushions falls and places jumpers back on the jumping surface.
• SoftEdgeTM Mat – Springfree has created a shock absorbent SoftEdgeTM mat that eliminates any hard edges at the
jumping surface and will absorb 30 times more impact than traditional padding.
• Hidden Frame – Springfree Trampoline has a frame located well beneath the jumping surface where jumpers can't hit it.

Springfree Trampoline is the only trampoline that comes with a 10 year warranty (that is a long warranty for a trampoline!)
It is a great way to keep kids active if you have a small space. We have a tiny backyard, but my kids are always out on their trampoline getting lots of exercise they otherwise would not get – I love that!
It is so much more than a trampoline too! Here are some fun things we have done on our trampoline: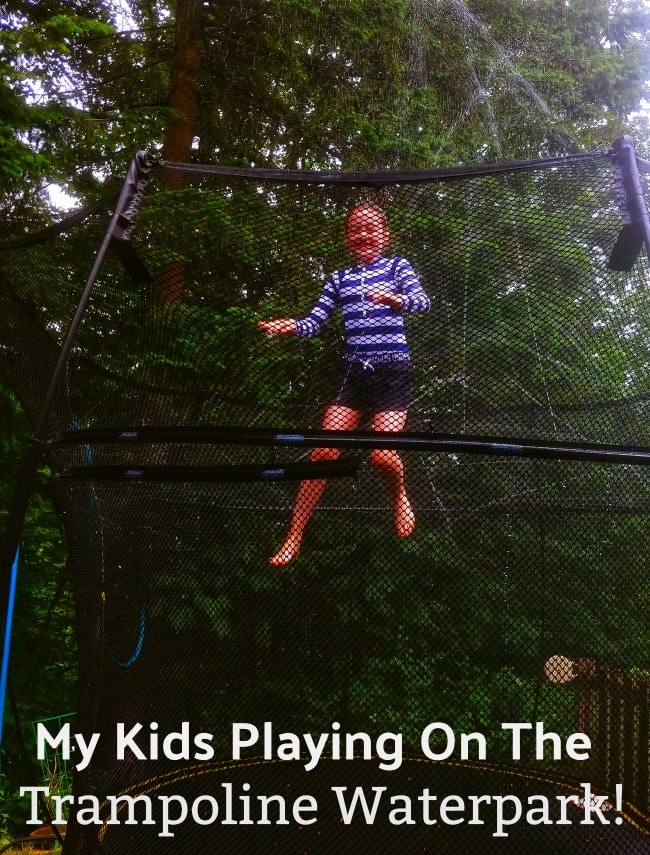 My kids have made forts out of it, played with chalk on it. watched movies and more!
And they use the trampoline year round too. In the Winter we: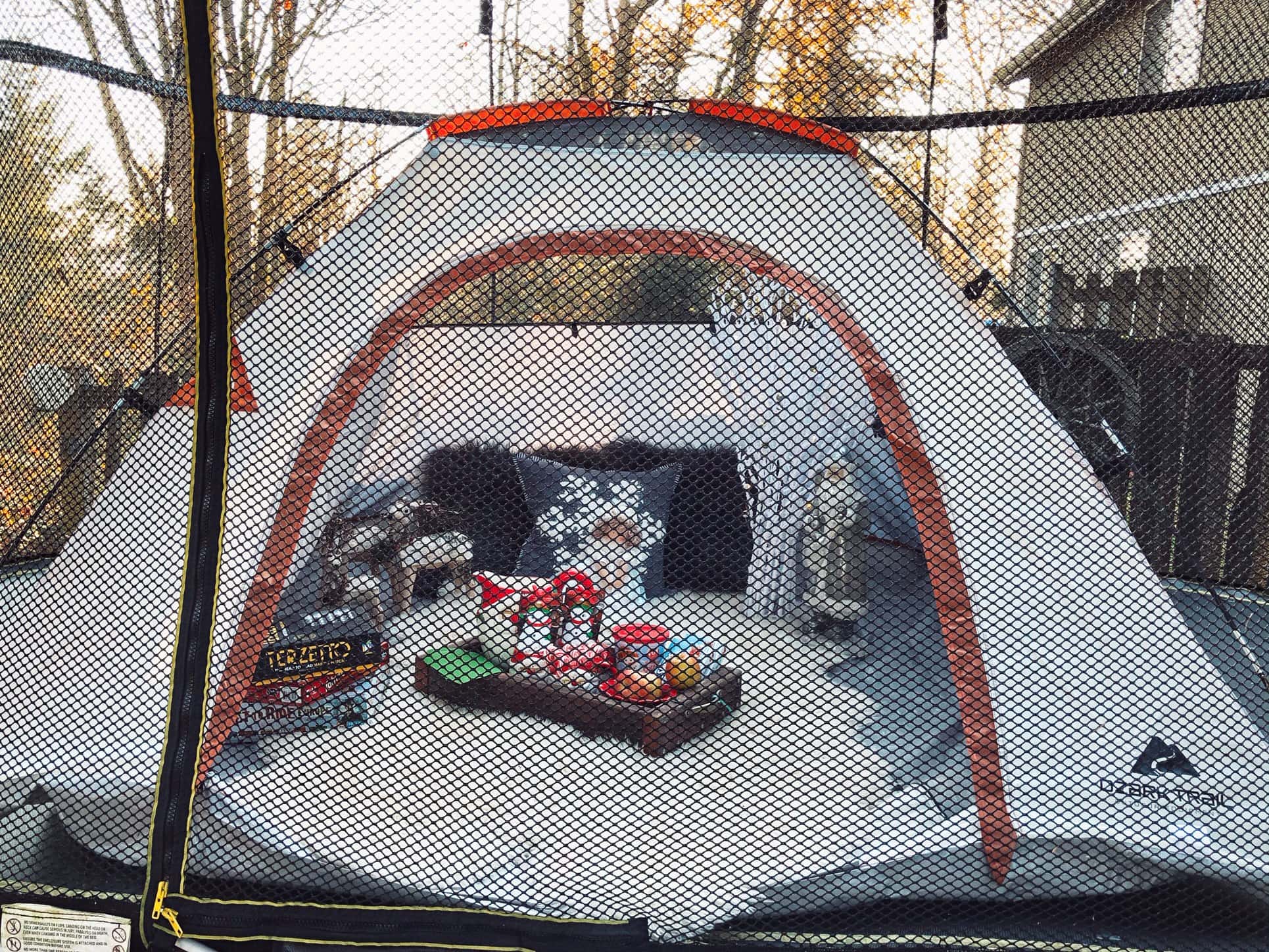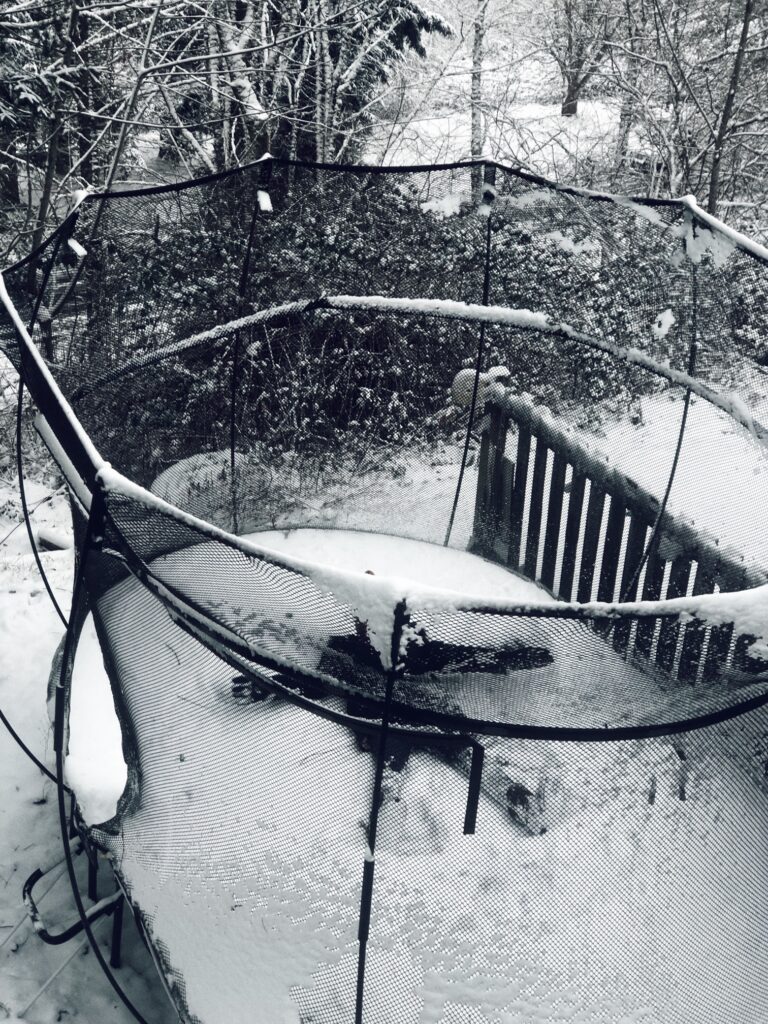 And when the snow came, they made snow angels on it!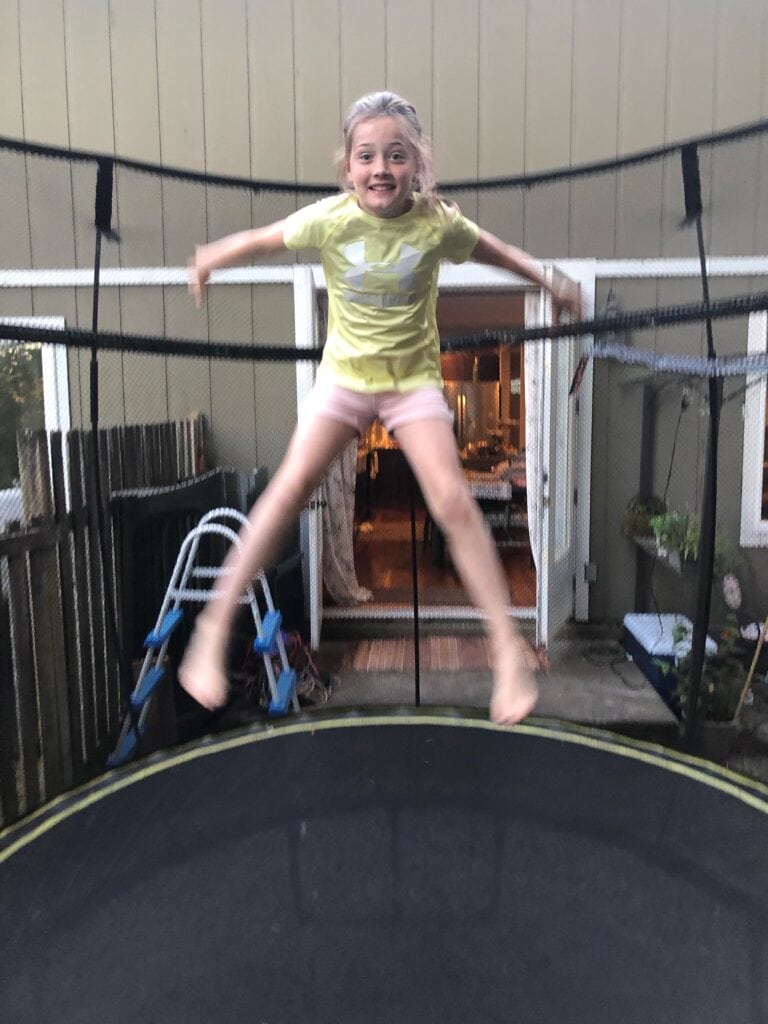 Springfree Trampoline Review
I do not do too many reviews like this, as the Springfree Trampoline is normally a larger purchase then I would make. However, this product has actually changed our lifestyle, and I am so thankful for it, and believe it truly is a quality product.
It has been hands down the best thing we have added to our backyard, and even after a few years I continue to remark to my family how grateful I am for it!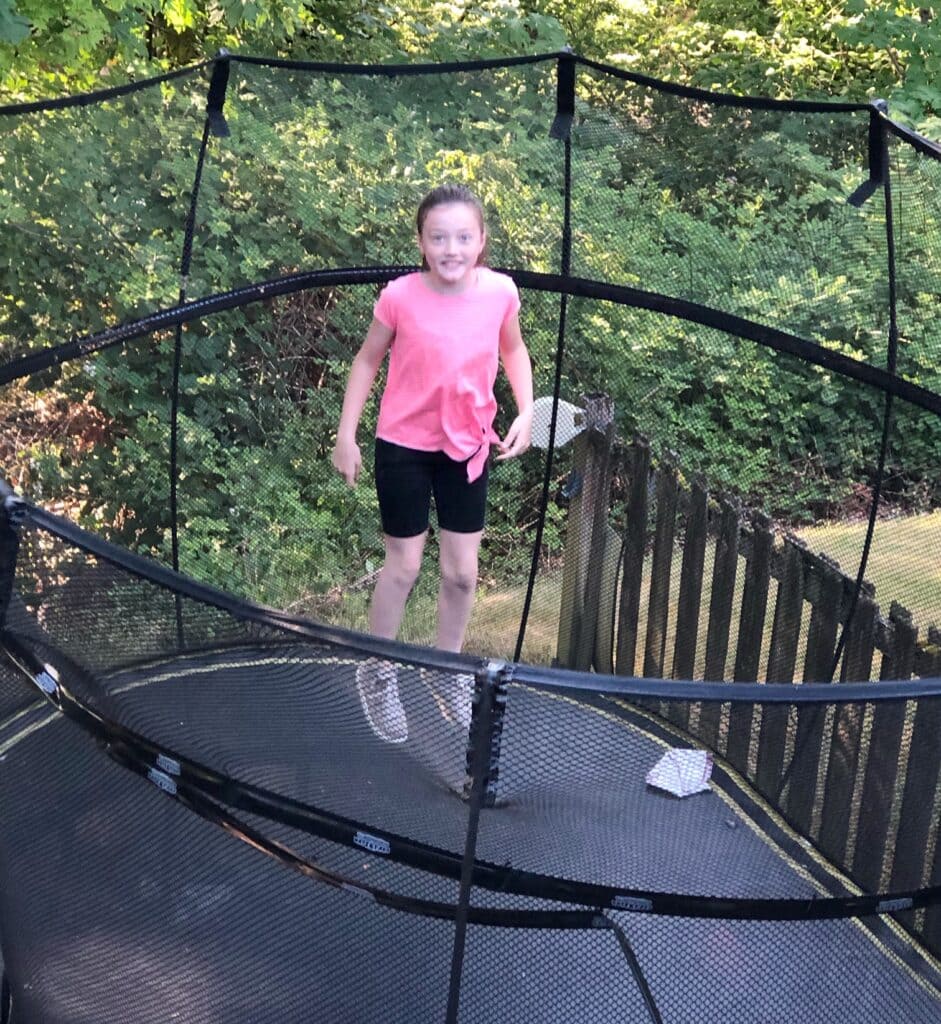 You can see here that we have a pretty small yard, like many urban areas do these days. The trampoline takes up a little over 1/3 of the yard. I first learned about the Springfree Trampolines when I was homeschooling for a brief season, and wanted a way the kids could easily get out and stay active during the day. And they have! They use it most days through the Spring to Fall, and then we have come up with some fun things to do on it in the Winter too.
I don't even have to encourage them to use it. They will often come home from playing outside, get a snack, and head right to the trampoline to finish the evening off with some jumping fun. It has helped me keep my family active, in a way that is easy and fun, and I am really grateful for that.
I had read that according to a recent NASA study, jumping on a trampoline for 10 minutes is the equivalent to jogging for 30 minutes. So I decided that while the kids where at school I would just take a quick 10 minutes in to get my exercise. Can I confess that I barely made 10 minutes for the first few weeks. It was much more of a workout then I expected, but it definitely helped me feel a lot better, and what a great way to get some good exercise with a busy schedule for us moms too!
The neighborhood kids love it as well, so it has also become a gathering spot just to chill and hang out in as the kids have gotten a bit older. My girls are often asking me to come out an sit and watch them do their tricks on the trampoline, so it has been a great way to have natural conversation and hang out as they move into their tween years as well. In general I love everything about having one in our backyard.
Learn more about the Springfree Trampoline here too, or head to the Springfree store online here, to see what option might work best for your family, and be sure to use our special promo code to get the extra 10% off savings. It will save you a nice chunk of change for sure.
Have you tried a Springfre Trampoline? What has your experience been?