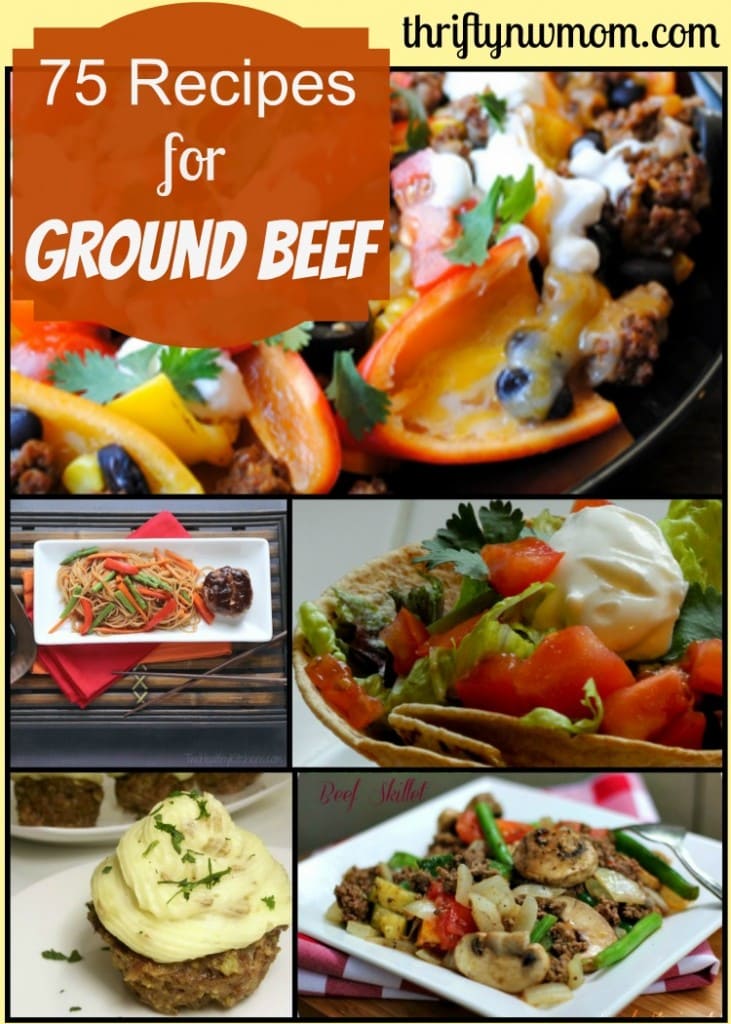 If you're looking for recipes for ground beef, we've compiled a variety of ground beef recipes for you to add to your collection.  Ground Beef is one of those meats that is often more affordable than others, so if you are looking for ways to make your grocery budget stretch, learning to make more meals with ground beef is one way to help with that. Plus, these are some delicious recipes! I used to have 5 standard recipes I used ground beef for (the usual: tacos, meatloaf, hamburgers, spaghetti and lasagna). When I found some of these recipes folks were using ground beef for, I could not wait to try them. I don't think you will be disappointed either!
Even though ground beef is one of the more affordable meats on the market these days, it's price is definitely going up. GoDirect Foods recently sent us some of their 97/3 ground beef to try and it was delicious (and once GoDirect Foods launches, it will be a really affordable way to buy your ground beef)! I did not mention anything to my husband about where I got the ground beef, but made hamburgers the other night, and he commented on how they were the best burgers he had in awhile! It was definitely some tasty beef.
Right now, they are giving away a FREE years supply of Ground Beef too! You can also enter to win a free years supply of boneless skinless chicken breasts as well (you will automatically be entered to win the free ground beef contest when you enter the free chicken contest)!
So, now that you know where to save on your ground beef purchases, here are over 70 recipes for ground beef to inspire you. Many are even healthy ground beef recipes, and we have noted those with an asterisk (*) in front of them!
Recipes for Ground Beef:
(Healthy recipes for ground beef are noted with an asterisk (*))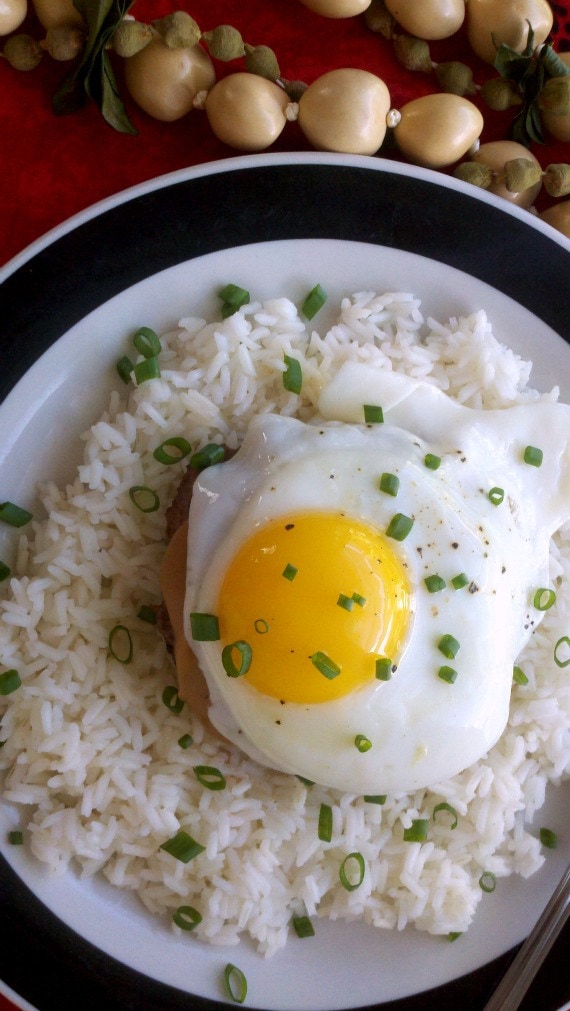 (Photo Credit:  
Loco Moco
)
Breakfast::
Loco Moco from Awesome On 20 Dollars A Day

(Photo Credit: Pepper Scraps)
Appetizers::
Nachos Deluxe from Ann's Entitled Life
Chili Dog Sauce from My World Simplified
*Baked Pepper Nachos from Pepper Scraps
Beefy Taco Dip from Mom vs The Boys

(Photo Credit: Baking With Mom)
Soup::
Chunky Crockpot Chili from Mission to Save
Sensational One Pot Chili from My World Simplified
Slow Cooker Sweet Potato Chili with Hatch Chiles, Corn, and Beef from Farm Fresh Feasts
Bacon, Beef and Beet Chili from Farm Fresh Feasts
Beefaroni from Sweet Pea Savings
So Easy Hamburger Soup from Baking With Mom
Italian Meatball Zoodle Soup from Peace Love Low Carb
Crock Pot Chili from Moms with Crock Pots
Quick and Easy Goulash from Saving Every Day
Stuffed Pepper Soup from Mom vs The Boys
6 Ingredient Crock Pot Chili from Dawn Monroe

(Photo Credit: Saving Every Day)
Dinner::
Mouth Watering Cheeseburger Casserole from Southern Krazed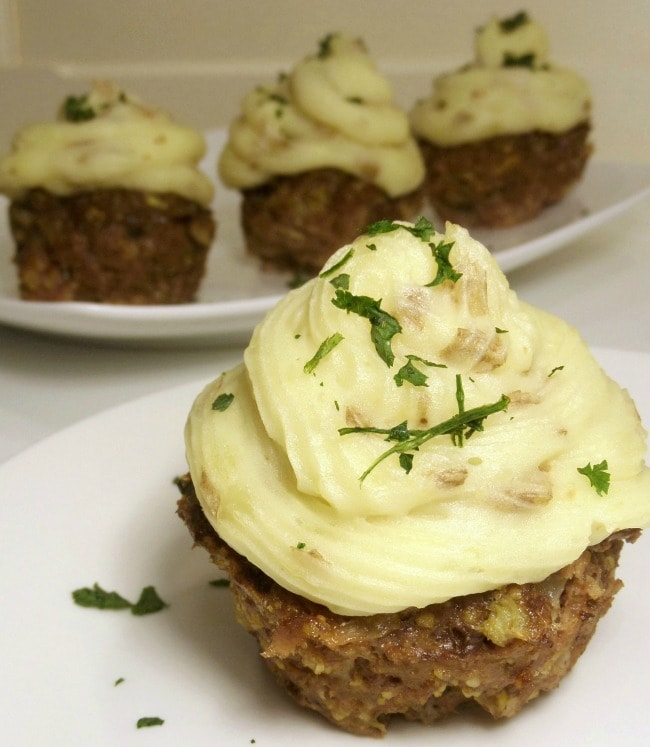 (Photo Credit:: Southern Krazed)
Meatloaf and Mashed Potato Cupcakes from Southern Krazed
*Easy Southwest Stuffed Peppers from Southern Krazed
*Gluten Free & Paleo Meatballs without Breadcrumbs from Confessions of an Overworked Mom
*Hoisin-Glazed Mini Meatloaf "Muffins" Over Asian Noodles and Vegetables from Two Healthy Kitchens
*Tex-Mex Taco Burgers with Creamy Salsa Dressing from Two Healthy Kitchens
*Un-Stuffed Pepper Skillet from Two Healthy Kitchens
*Cheeseburger Salad with Oven-Roasted Fries from Two Healthy Kitchens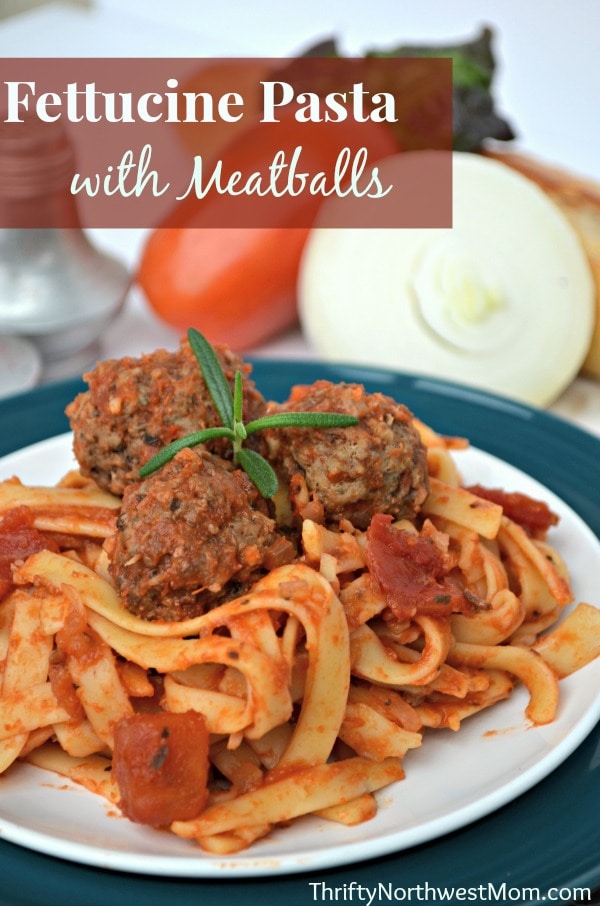 Ground Beef Meatball Recipe – Fettucine Pasta with Meatballs in the Slow Cooker from Thrifty NW Mom
*Healthy Meatloaf Recipe – with Swiss Chard, Spinach & more from Thrifty NW Mom
Meat Lasagna Recipe  from Thrifty NW Mom
How to Cook Ground Beef and Freeze It For Later from Mission to Save
Kitchen Sink Shepherd's Pie from Mission to Save
No Can Sloppy Joes from Faith Plus Four
Cheesy Burrito Casserole from Ann's Entitled Life
Chili Relleno Casserole from Ann's Entitled Life
Lasagna Bowl from Simply Stacie
Italian Rice Balls from My World Simplified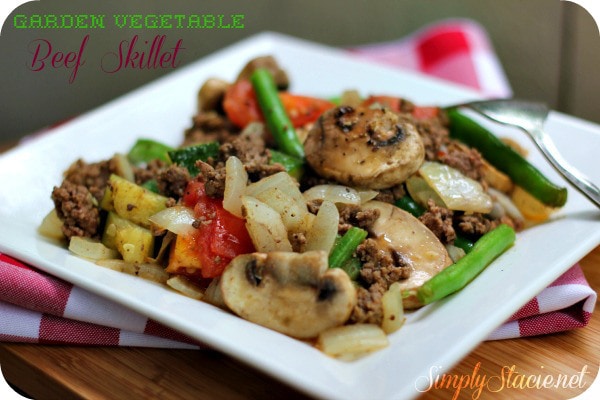 (Photo Credit:: Simply Stacie)
Garden Vegetable Beef Skillet from Simply Stacie
Meatloaf Stuffed with Pizza from My World Simplified
Salisbury Steak from My World Simplified
Hashbrown Hamburger Casserole with Veggies and Cheese from Thrifty Jinxy
Rotini Beef Skillet from Thrifty Jinxy
Easy Crockpot Meatballs from Thrifty Jinxy
Shepherd Pie from Become A Coupon Queen
Cheesy Beef and Rice Casserole from Become A Coupon Queen
Cowboy Food from Become A Coupon Queen
Tater Tot Casserole from Become A Coupon Queen
Yum-a-Setta Casserole from Become A Coupon Queen
Ground Beef over Rice from Kooky Carol's Kitchen Concoctions
Green Tomato Bacon Jam Burgers from Farm Fresh Feasts 
Taco Rice Tortilla Pizza from Farm Fresh Feasts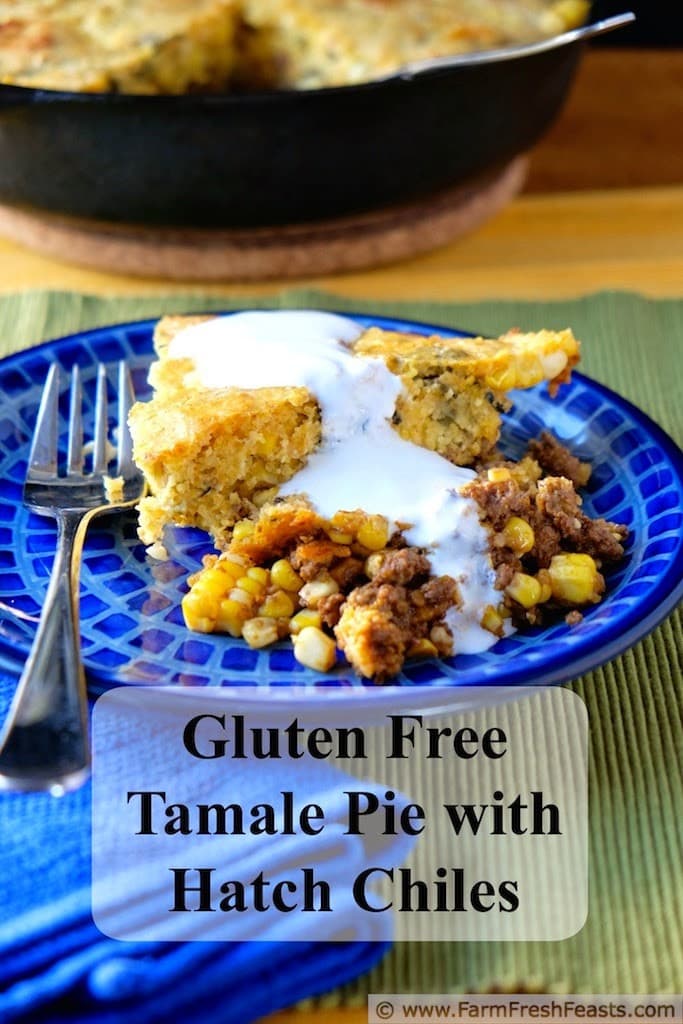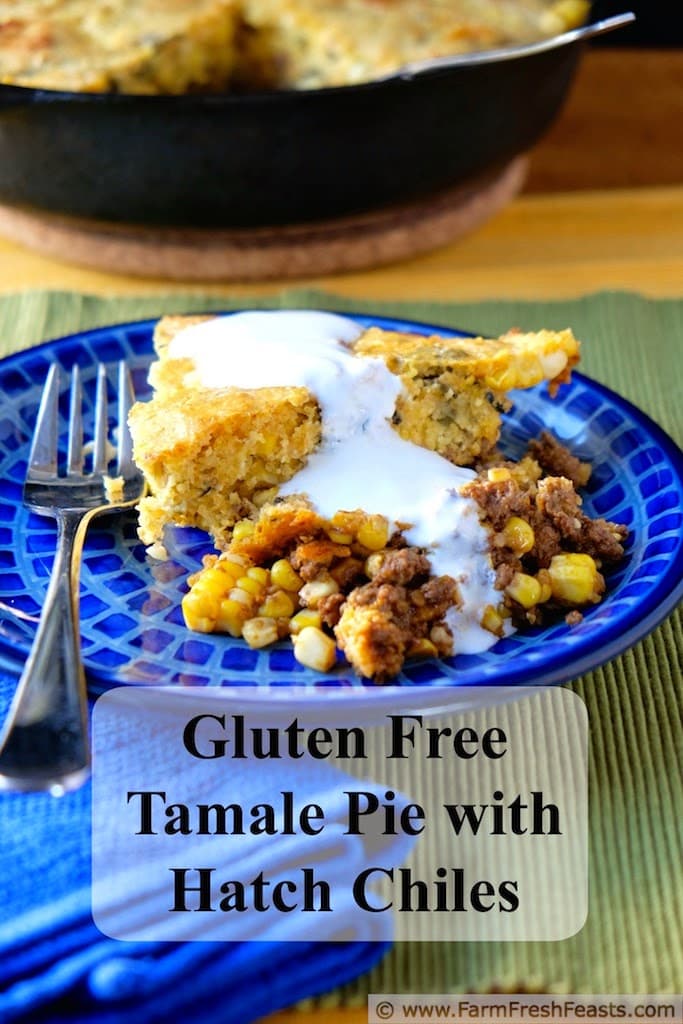 (Photo Credit:: Farm Fresh Feasts)
Tamale Pie with Hatch Chiles from Farm Fresh Feasts
Shepherd's Pie with Slow-Roasted Tomatoes and Green Beans from Farm Fresh Feasts
Beef and Venison Sloppy Joes with Yellow Squash and Peppers from Farm Fresh Feasts
Acorn Squash, Beef, and Bulgur Casserole from Farm Fresh Feasts
Chili Cheese Dogs from Sweet Pea Savings
Zucchini Meatloaf from Family Living on a Budget
*Healthier Stuffed Peppers from Family Living on a Budget
Meaty Cheesy Foldovers from Cha Ching Queen
Stuffed Peppers from Cha Ching Queen
Traditional Meatloaf from Brittany's Pantry
Hobo Dinners from Brittany's Pantry
Pasta with Zesty Bolognese from Brittany's Pantry
Tater Tot Hotdish from Brittany's Pantry
Beef Stroganoff Burgers from Peace Love Low Carb
Spinach, Feta Bacon Burgers from Peace Love Low Carb
Sloppy Joe Stuffed Peppers from Peace Love Low Carb
Crock Pot Italian Meatballs from Moms With Crock Pots
Enchilada Meatballs in the Crock Pot from Pepper Scraps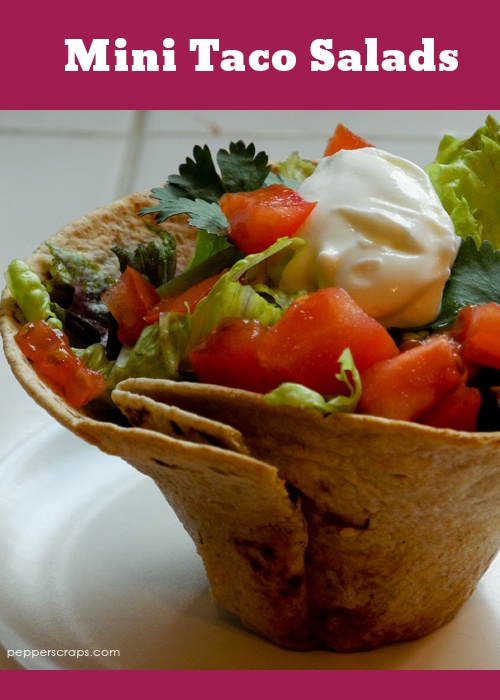 (Photo Credit: Pepper Scraps)
*Mini Taco Salads from Pepper Scraps
Hearty Lasagna with Sausage & Peppers from Saving Every Day
*Black Beans, Orzo & Beef Stuffed Peppers from Saving Every Day
Mexican Lasagna from Mom vs The Boys
Creamy Tacos Casserole from Six Figures Under
Mock Lasagna from Six Figures Under
Spinach Meatloaf from How To Have It All
Cheesy Stuffed Meatloaf from How To Have It All
Beef & Bean Pasta Skillet from How To Have It All