Ozark Trail Tents on Sale For As Low As $29.97!
This post may contain affiliate links and I may be compensated for this post. Please read our disclosure policy here.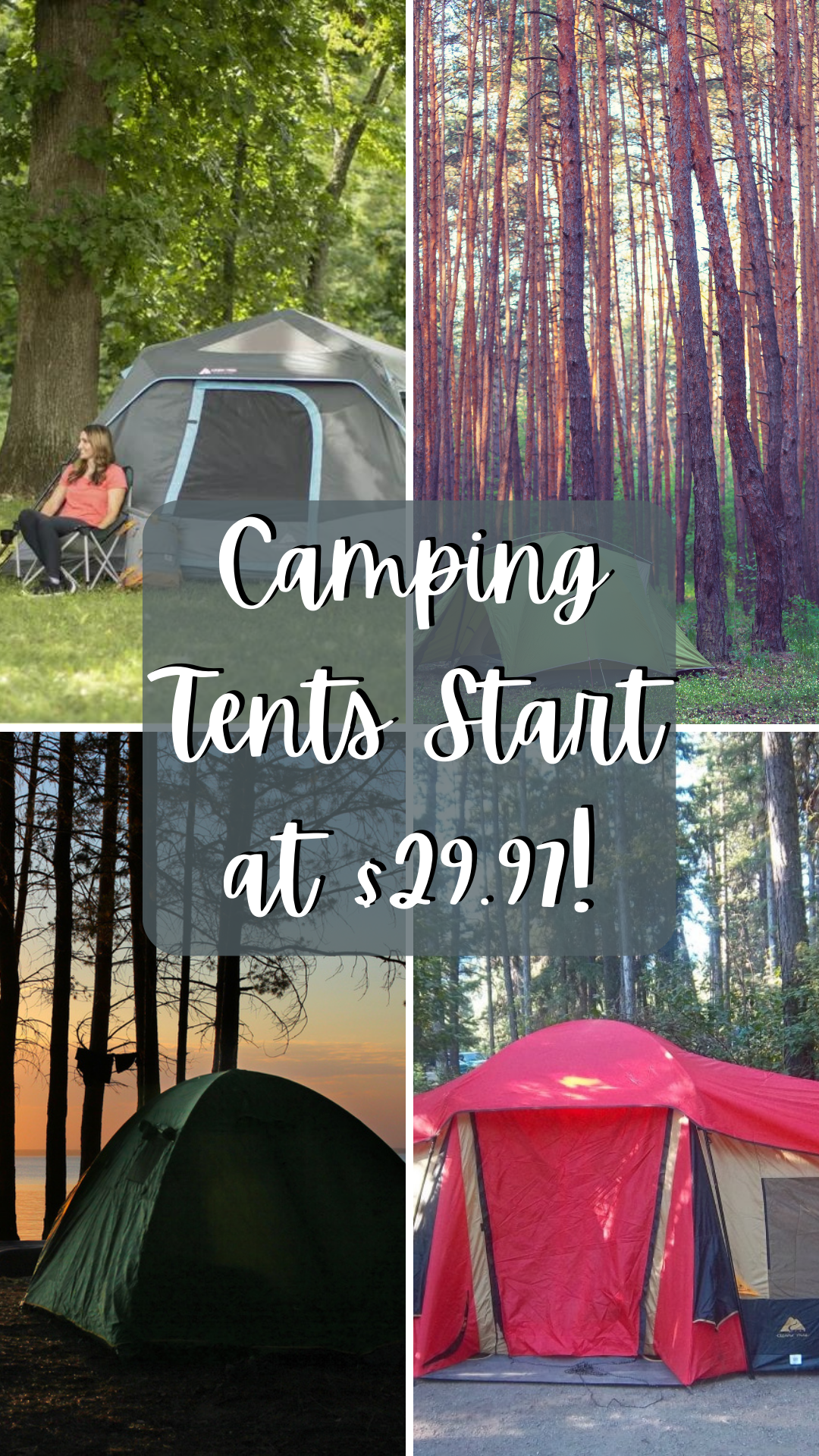 Ozark Trail Tents on Sale
Walmart has some pretty great prices on Ozark Trail Tents, right now if you are in need of some camping gear to get started for camping season. It's a great way to get started as they are so affordable. I love this as it keeps camping one of the most affordable vacations you can take, even if you need supplies to start. Their tents start at as low as just $29.97 for 3 people and $39 for 4 people tents! Plus there are some super deals on easy set up tents and family size tents too. We share some of our favorites here.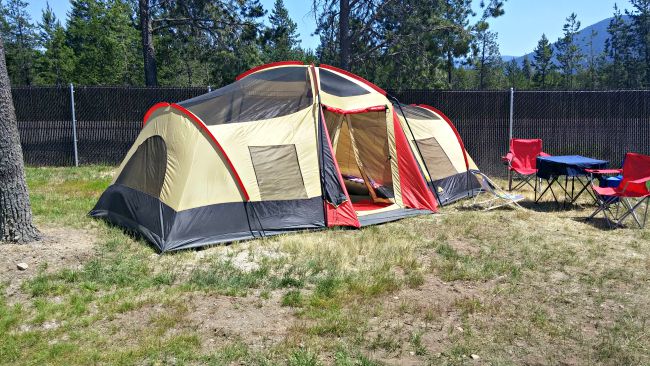 This is our Ozark Trails Tent that we used for years as a family. I love that we were able to take the top flap off and watch the stars at night during nice weather.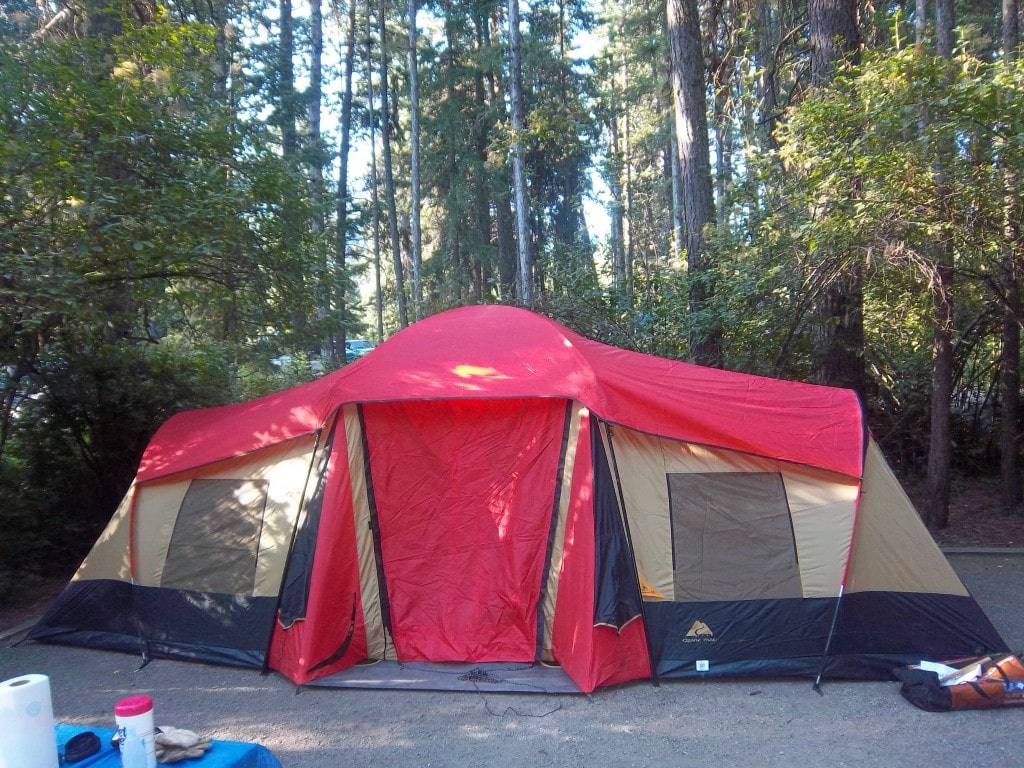 And here it is with the flap on during a different stay.
My family owned one of the family versions for year (a three room tent), and loved it. We used it many times in many locations throughout the Northwest and never had any issues. My kids got older and we were not getting out camping as often anymore, so I gave it away to another family to use to create memories with. It was still in great condition and had lots of use left in it. I was super happy with the tent, especially for what we paid for it.
Beyond getting a great start with a tent, we also share lots of other cammping supplies that you will need in our Camping Gear List here. And before you head out camping be sure to grab our free packing list for camping here, and if you are camping with kids you might want to grab this fun and free outdoor scavenger hunt here.
Here are some of our favorite picks for deals on the Ozark Tents at Walmart:
Find all of the Ozark Tents on sale at Walmart here.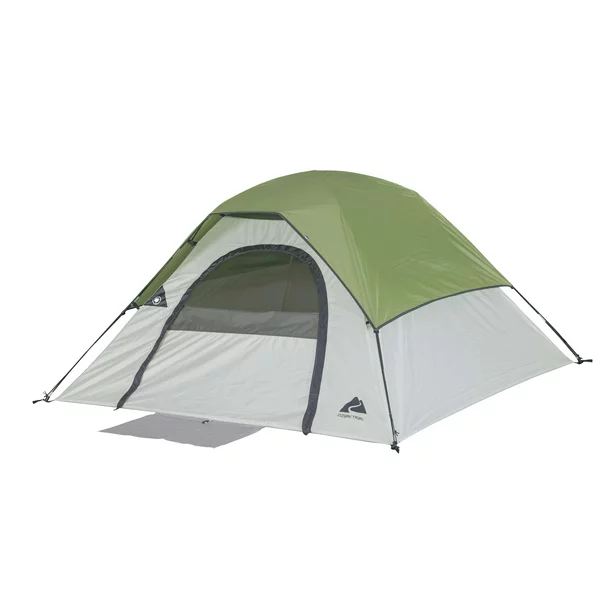 Here are some of the very lowest prices, with tents starting at under $30.
Here's more info about the Ozark Trail 4 Person Tent::
Sleeps 4
Easy 30-second setup
No assembly required: poles pre-attached to tent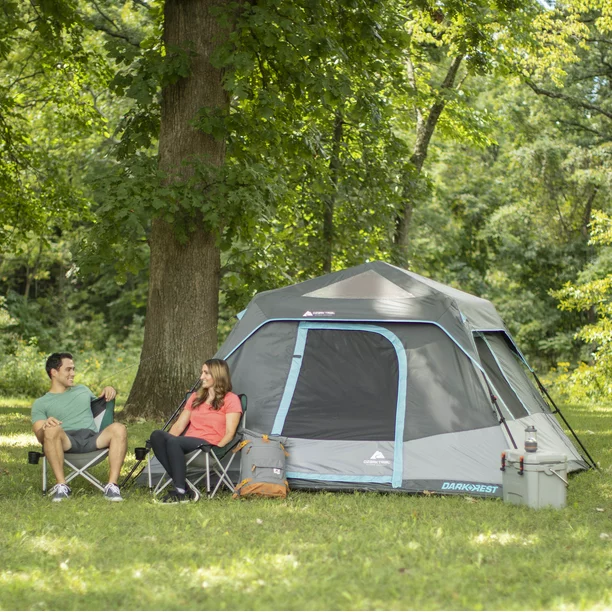 The Ozark Trail 6-Person Dark Rest Instant Cabin Tent is on a price drop to $99 (reg. $125)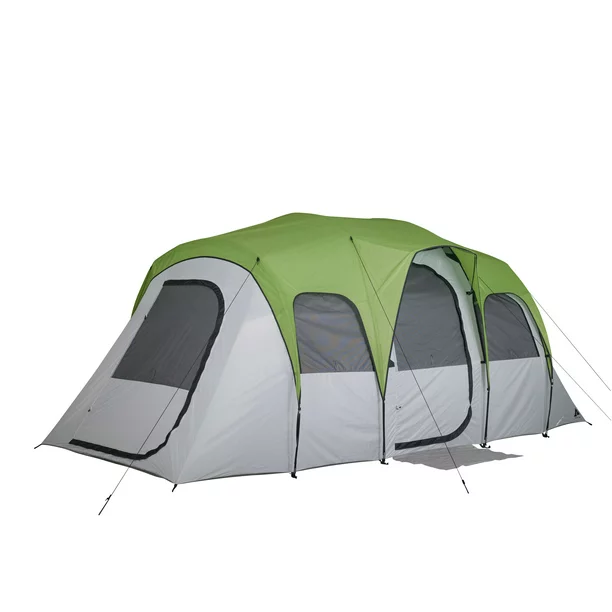 Or this Ozark Trail 8 Person Clip & Camp Family Tent for $94.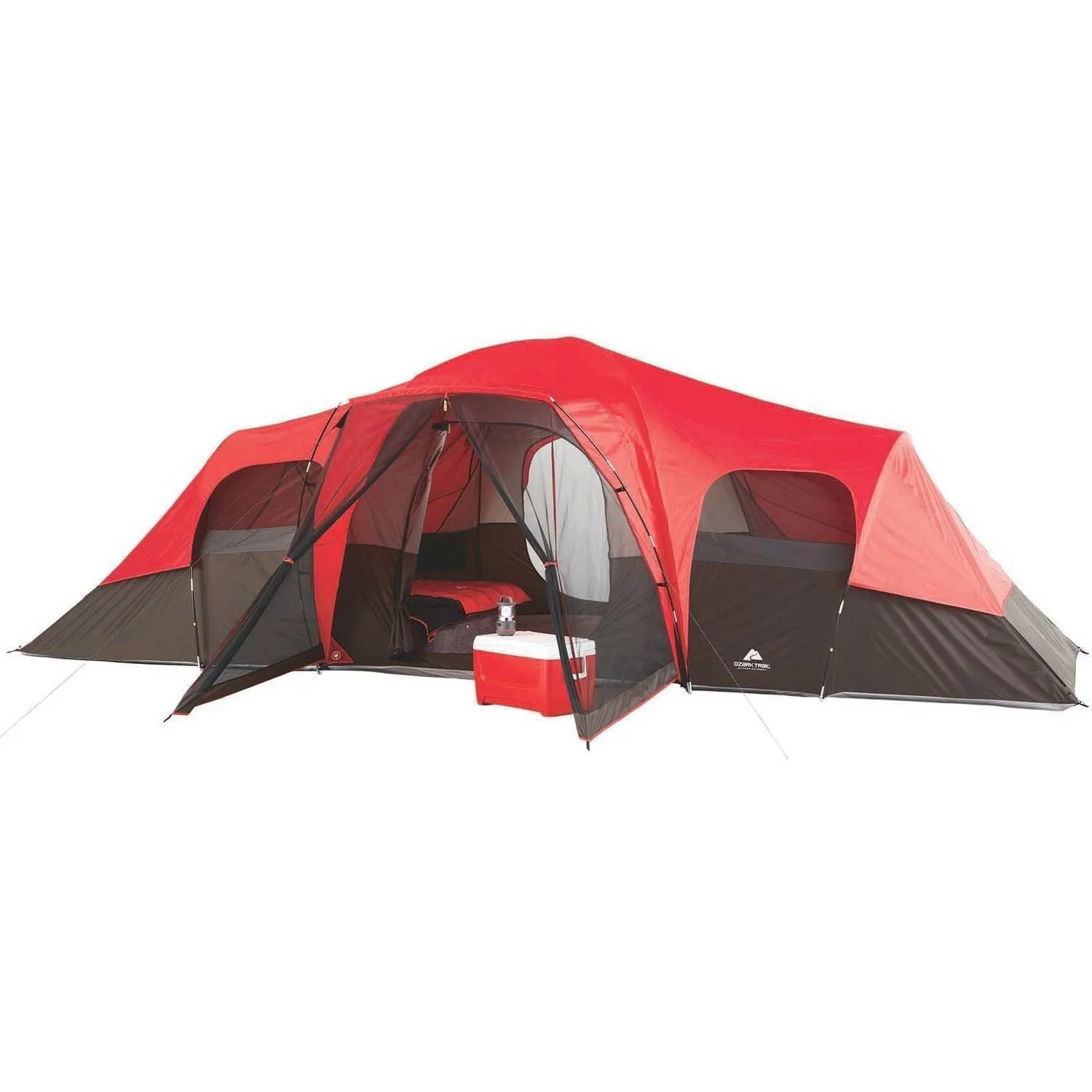 And the Ozark Trail 10-Person Family Camping Tent on sale for $99 (reg. $149)
The Ozark Trail 14 person Cabin Tent is on a price drop to just $149 right now (reg. $229)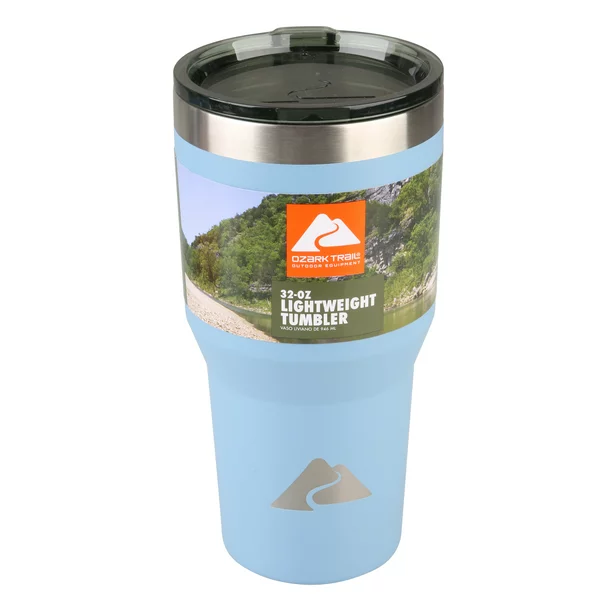 Plus Walmart also carries Ozark Trail tumblers with the popular style that look just like the viral Stanley ones for just $9.94, if you want to add a couple of those to your collection (we do share how to save on Stanley Tumblers here too). There are lots of colors to choose from too.
*We have these tumblers from Walmart & they really do work as well as the reviews show they do. We've used them for both camping and just around the home, in the car, etc.
More Camping Ideas for You:
Make sure to check out all of our posts about camping with free camping sites to stay in around the West Coast, as well as more camping gear, camping recipes, tips & more!
If you are just starting out camping, you can check out our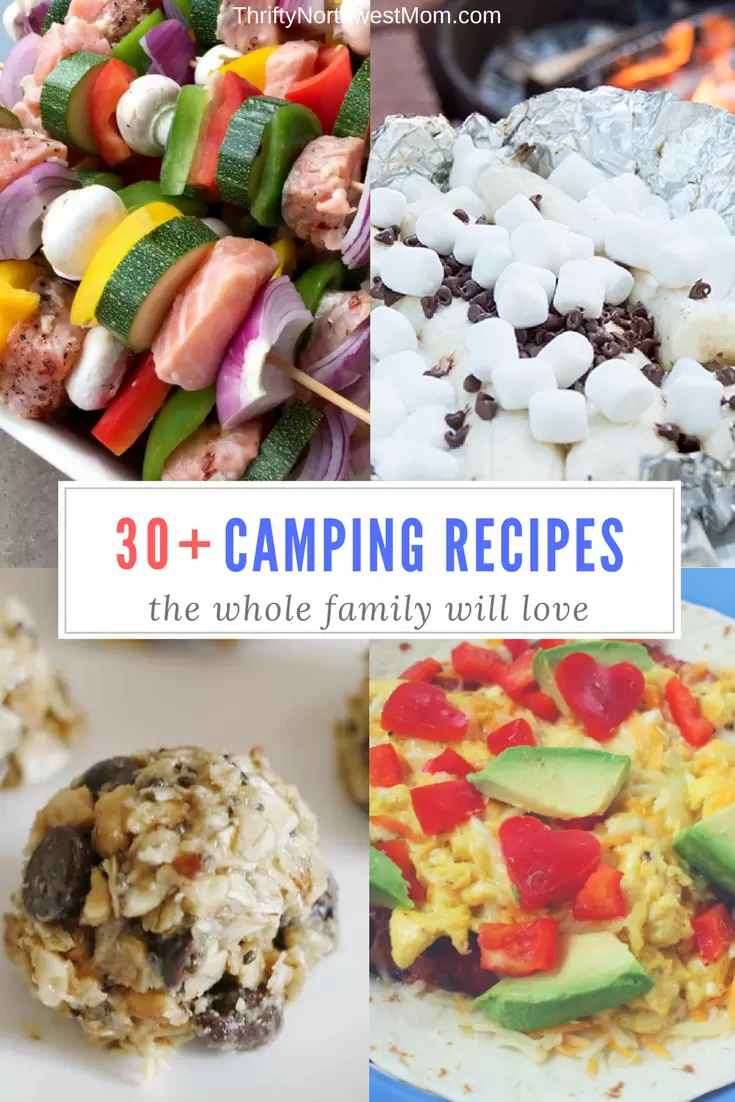 30+ Camping Recipes – everything from breakfast, main dish, desserts & more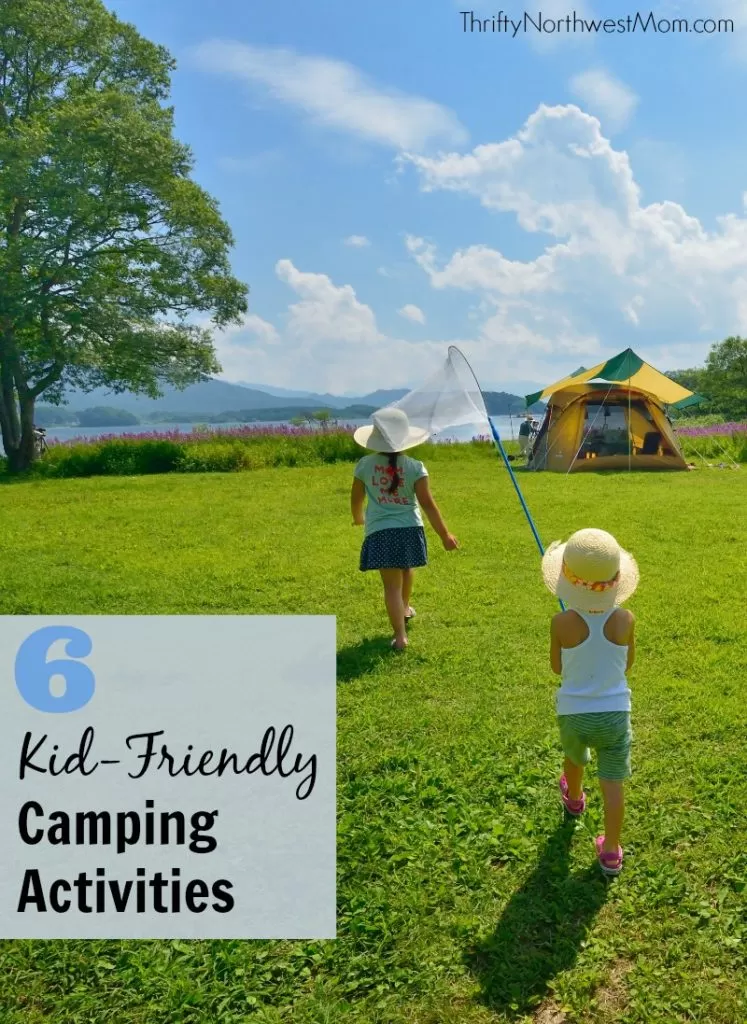 6 Kid-Friendly Camping Activities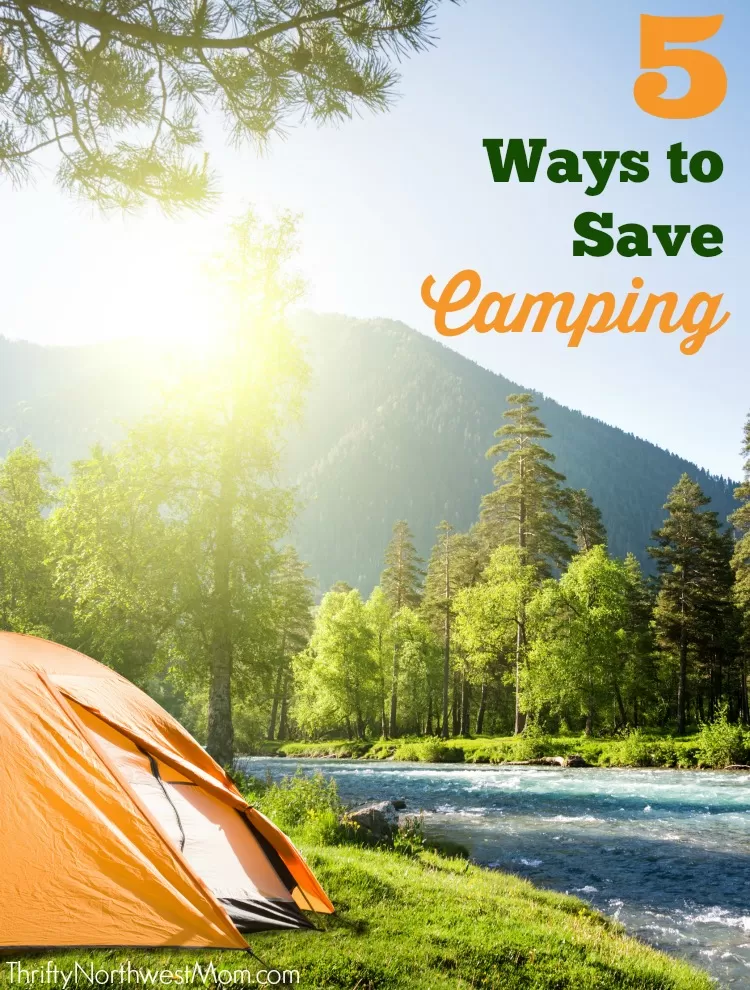 5 Ways to Save on Your Camping Trip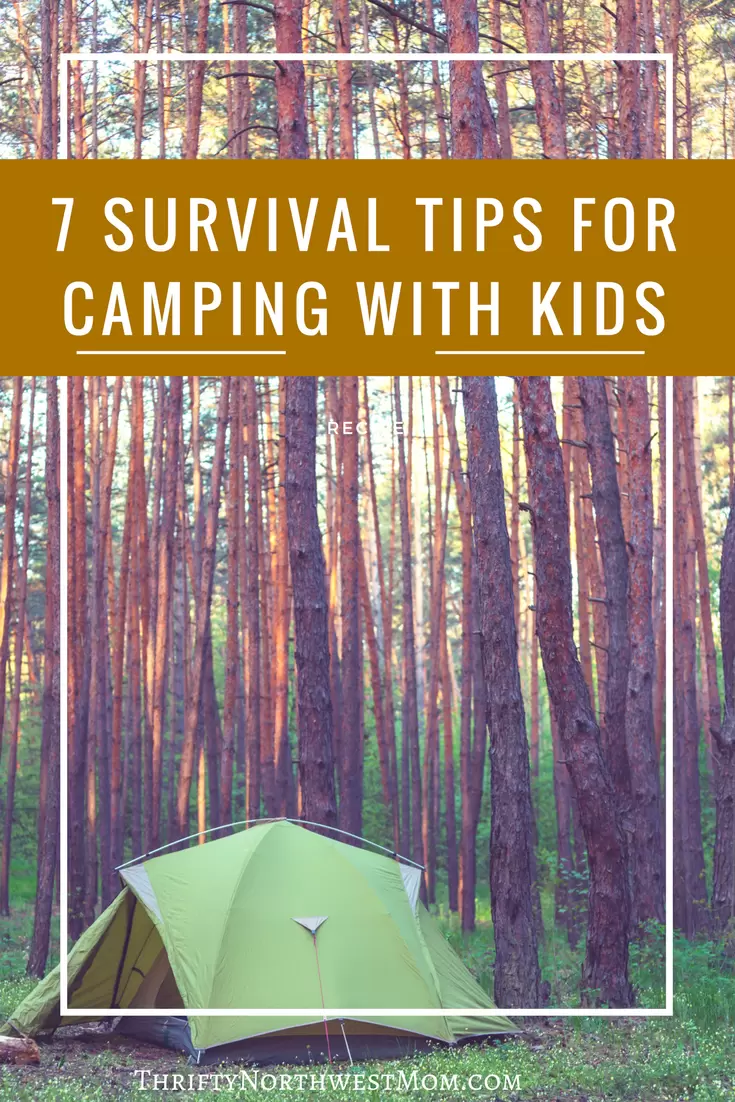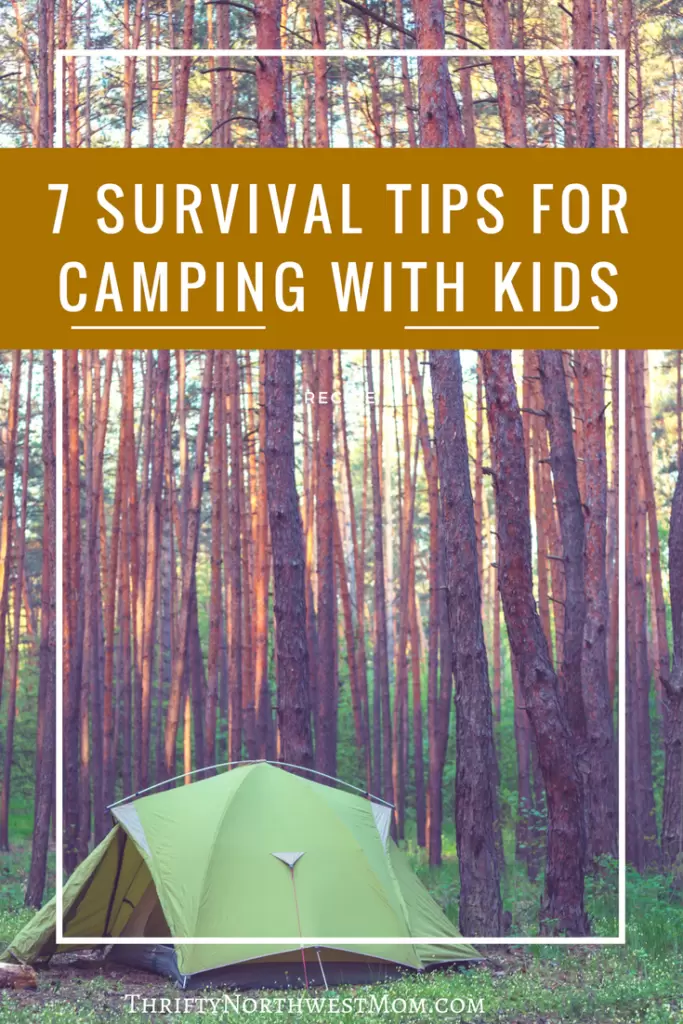 7 Survival Tips for Camping with Kids
And if you are on the West Coast, check out these FREE or low-cost campgrounds::