Northwest Trek Discount – $5 Off with Fair Ticket on Tuesdays
This post may contain affiliate links and I may be compensated for this post. Please read our disclosure policy here.
If you're looking for a Northwest Trek discount, get $5 off on Tuesdays with a Washington State Fair ticket or vendor/employee pass.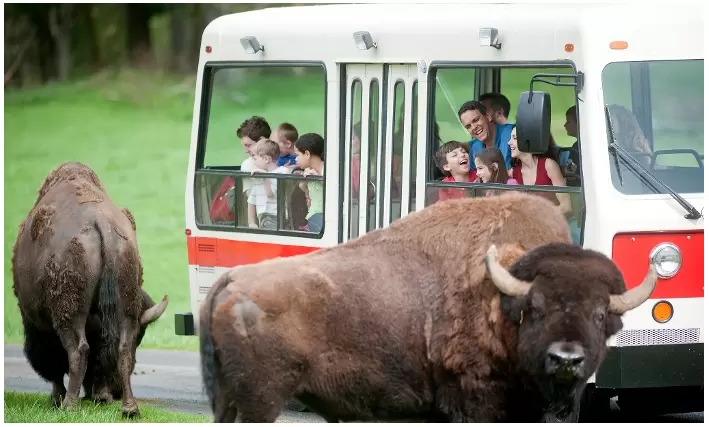 Northwest Trek Discount – $5 Off on Tuesdays with Fair Ticket
Northwest Trek has a special discount offer available for Tuesdays during September called "Trek Tuesdays". If you bring your WA State Fair ticket or an employee/vendor badge to the front gate, you can save $5 off your general admission ticket.  The Washington State Fair is closed on Tuesdays, so if you're looking for a fun family activity, head on out to Northwest Trek at a discount.
Northwest Trek is also offering a Senior Discount for the month of September, where seniors who are 65+ can pay 1/2 price , which is just $10.50/ticket. Plus, 10% off discounts at the cafe & gift shop.
I love visiting Northwest Trek during the off-season as it's so peaceful without all the big crowds & you can often see the animals up close as it gets cooler as the month goes on. It's also "rut season" for bison, elk, and other animals in the free roaming area, which means you could see elk battling it out with their antlers, listen for the bugling call from the male elk, and more.
Make sure to check out our review of the popular Kids Trek playground area.
Here are the times & dates that Northwest Trek will be open in September::
Northwest Trek is open to visitors from 9:30 a.m. to 4 p.m. Monday – Friday & 9:30 – 5pm Saturdays & Sundays