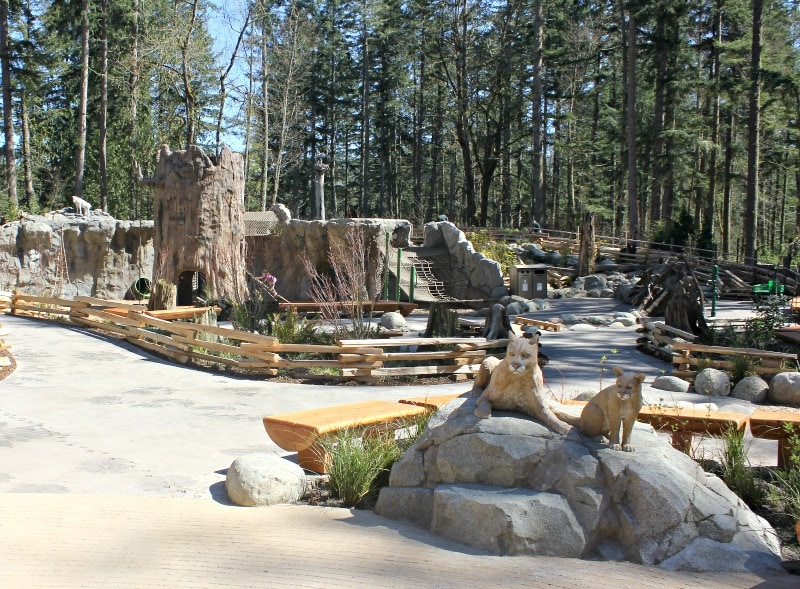 Northwest Trek – Half Price Senior Admission in September
Northwest Trek, one of our favorite places to visit here in Pierce County, is offering half price admission for seniors (ages 65 & over) for the month of September. You'll also get 10% off your food & beverage purchase at the cafe, gift shop & the ZipWild Challenge Course & zipline. The regular rate is $22  if you buy the tickets online. This is a great deal for Seniors, and if you want to take grandkids with you children 2 and under are free (you can see the prices for other kids, based on their ages here). The park is still open daily through September, too.
I think September is a great time to visit the park as the temperatures have cooled down a little bit so hopefully the animals will be out roaming around more than they might have been in the summer months – yet you still have some beautiful weather to enjoy the park! Northwest Trek is truly one of my daughters favorite places to visit.
Northwest Trek would be a great place to head with your grandkids, especially if they would enjoy the Kids Trek, one of the best playgrounds in the Puget Sound, in my opinion. Check out our review of Kids Trek to see if your grandkids would love it!