2-Person Inflatable Kayak (w/ Aluminum Oars / Air Pump) – Low Price!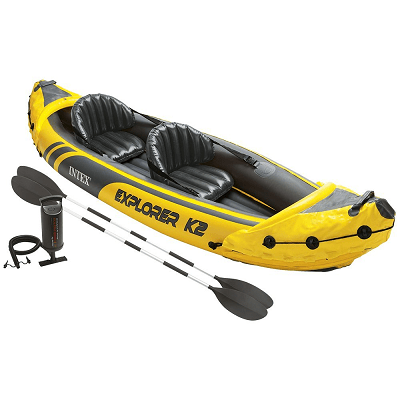 Intex Explorer K2 Kayak, 2-Person Inflatable Kayak
Set with Aluminum Oars and High Output Air Pump
Looking to get a kayak? Here is a pretty nice deal you may want to check out. Amazon is offering this Intex Explorer K2 Kayak, 2-Person Inflatable Kayak Set with Aluminum Oars and High Output Air Pump for 24% off!
This is a very low price  – they are typically $70 . These are great to get out and enjoy the outdoors, and this one gets a 4.5 star review from over 2000 reviewers!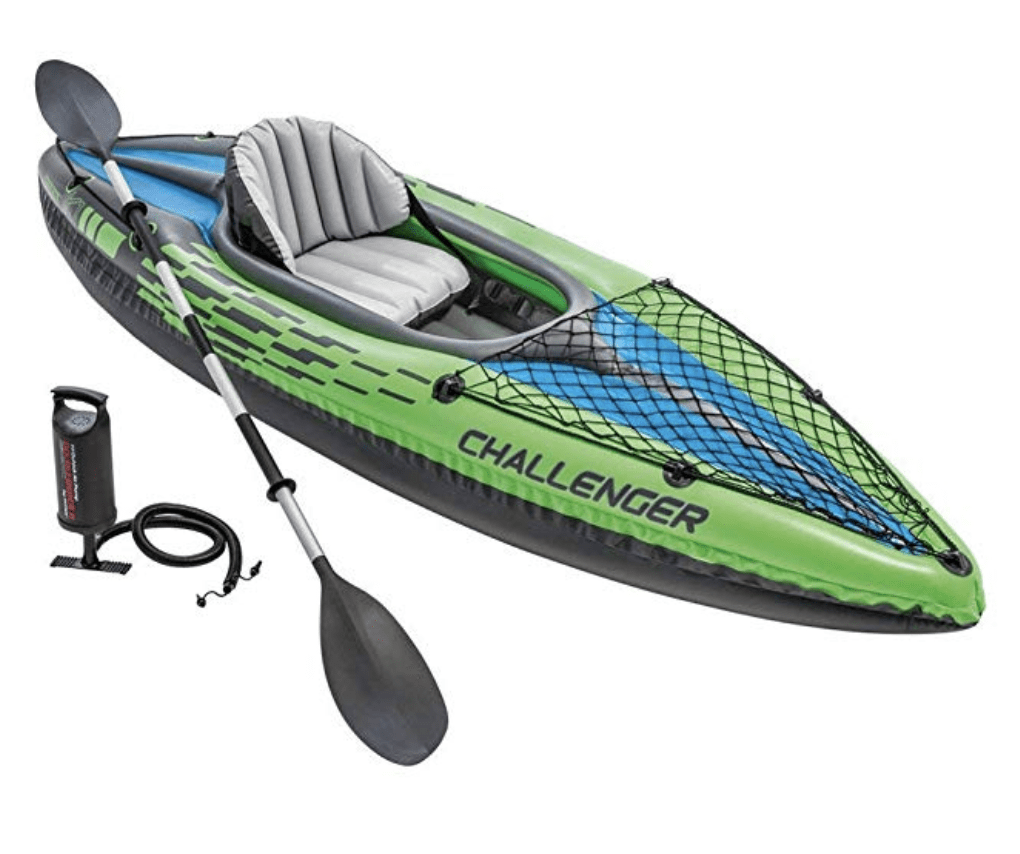 It looks like the single, 1 person Intex Challenger  kayak also dropped down to it's all-time best price too at 47% off! Wow!!! It went this low in December but it's the lowest it's ever gone on Amazon!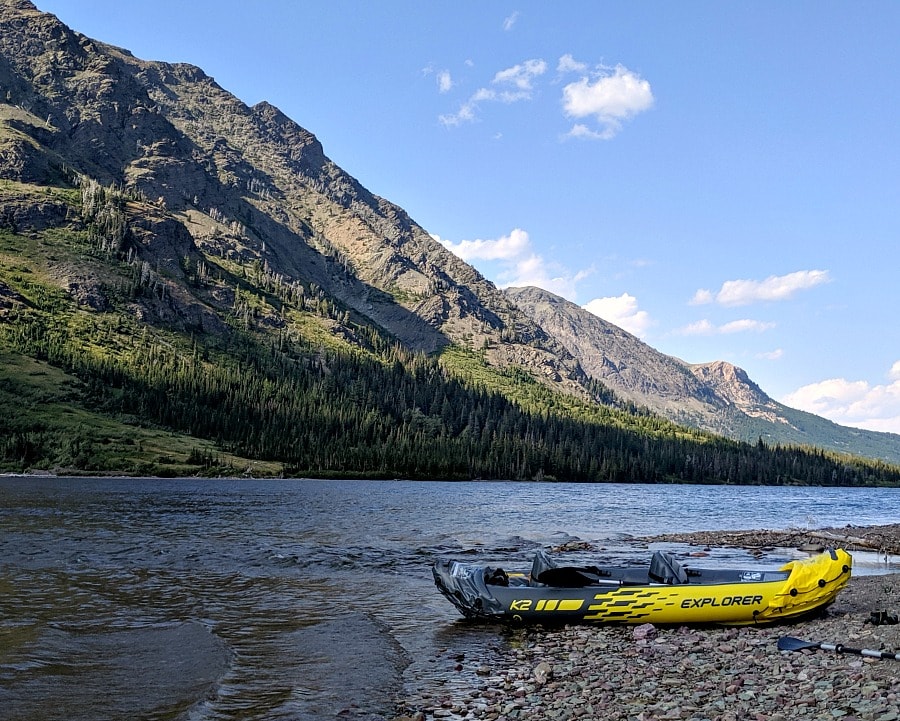 We actually own 2 of these kayaks as they were given to our girls as a Christmas gift by grandparents. These are seriously my all-time favorite gift for my girls for Christmas (along with snowshoes which they got another year) because they promote family time, adventures, time outdoors, and a unique way to explore beautiful areas.
We visited Yellowstone, the Grand Tetons & Glacier National Park this past summer & we brought our kayaks in the car. They pack down to about the size of a suitcase & they come in their own zippered bags. It takes about 10 minutes to pump these up with the included pump (& same timing for take-down).
What I loved about this is that we could bring them in the car, but without worrying about driving & having issues with them. And we were able to have some unique adventures out in the water. Plus, we saved money because we really wanted to get out on the water at Glacier National Park and the shuttle was going to cost our family of 4 (with a teen & child) around $50, so this saved us money & we had our own experience + experience!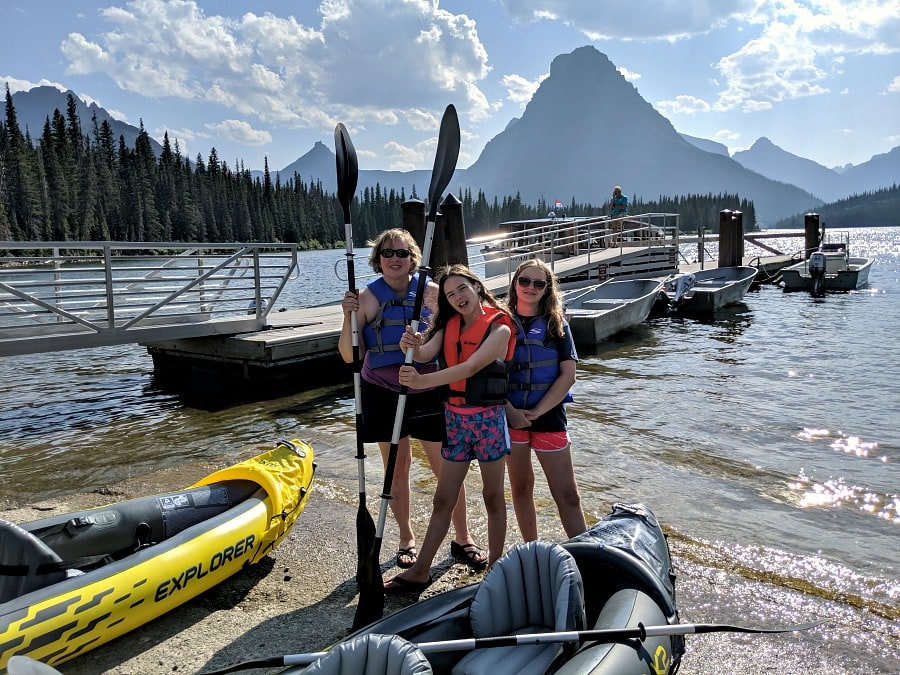 Product Details about the Intex Inflatable Kayaks:
COMFORTABLE FOR ANYONE: Kayak includes an adjustable inflatable seat with backrest
DIMENSIONS: Kayak measures 20 x 36 x 123 inches.
DIRECTIONAL STABILITY: Removable skeg for directional stability
INCREASED VISIBILITY: In case of emergency, bright yellow color helps visibility.
MADE FOR SMALLER BODIES OF WATER: Explorer K2 is made for smaller bodies of water including lakes and mild rivers.
*Remember that Amazon prices are subject to change at any time. Make sure the price is current before you purchase the item. 
More Ways to Save at Amazon:
Follow the Best Daily Deals on Amazon Post (Updated daily, M-F), to stay on top of all the very best Amazon offers!
Find more Amazon deals on Thrifty NW Mom
Sign up for Amazon Prime to get FREE 2 day shipping on most items,  select free Amazon Instant Videos and select free kindle books once a month from the Kindle Owners Lending Library & more.
Sign up for Amazon Family to get FREE 2 day shipping, 20% off diapers & wipes, and more!