Intex Inflatable Boat – Affordable Way to Have Fun On The Water!
This post may contain affiliate links and I may be compensated for this post. Please read our disclosure policy here.

Intex Inflatable Boat – Affordable Way to Have Fun On The Water!
If you are looking for a super affordable boat, that will hold up well for the price, consider the Intex Explorer Inflatable Boats. We got one, and think it is a super value. I originally purchased it because the price was right, and the reviews where good. Now that we have used it quite a few times, I can share that it was all that I hoped it would be, and they are on sale right now too.
Great Deals for the Intex Explorer Inflatable Boats: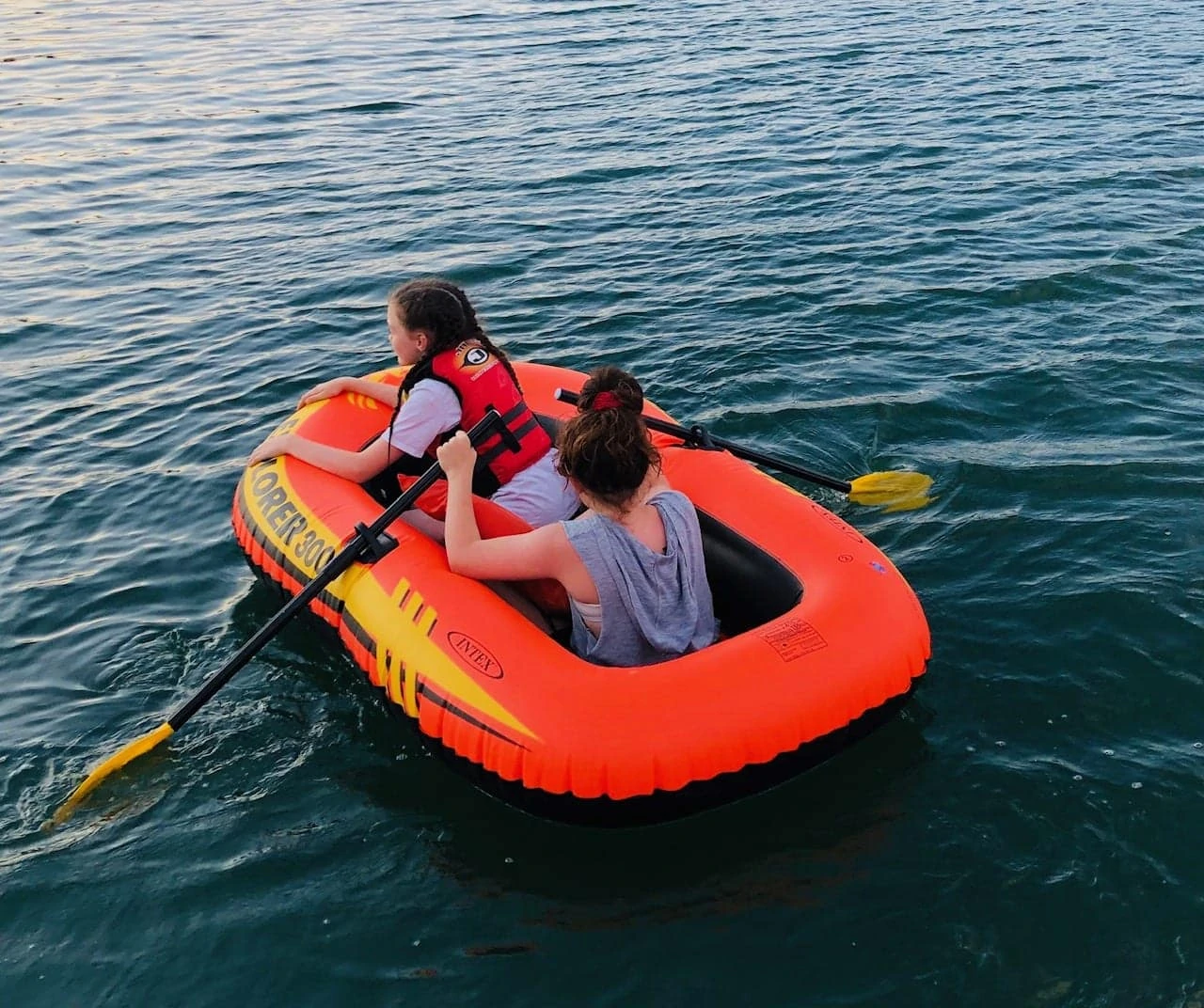 What We Think of the Intex Inflatable Boats (the Explorers):
A while back, I grabbed one of these Intex Inflatable Boats, as we visit many areas with water throughout the year, and I was wanting to have a fun and affordable way for my kids to get out on the water to enjoy it. I figured for the price, it was worth a shot. The fact that it was inflatable meant I could easily pack it in the back of my van and take with us where we traveled. I was not sure how it was going to work or hold up, but now that we have had it for almost a year, and used it multiple times with lots of kids, I can tell you I think it is a super deal! There are some great prices available right now too, so I wanted to be sure to share in case it might work for some of you too.
There are some price drops on the Intex Inflatable Boats right now, with prices starting at as low as $13.51! We have the Intex Challenger Boat, and so I will share all of those deals here, as well as some info on the one we purchased.
Intex Explorer 300, 3-Person Inflatable Boat Set with French Oars and High Output Air Pump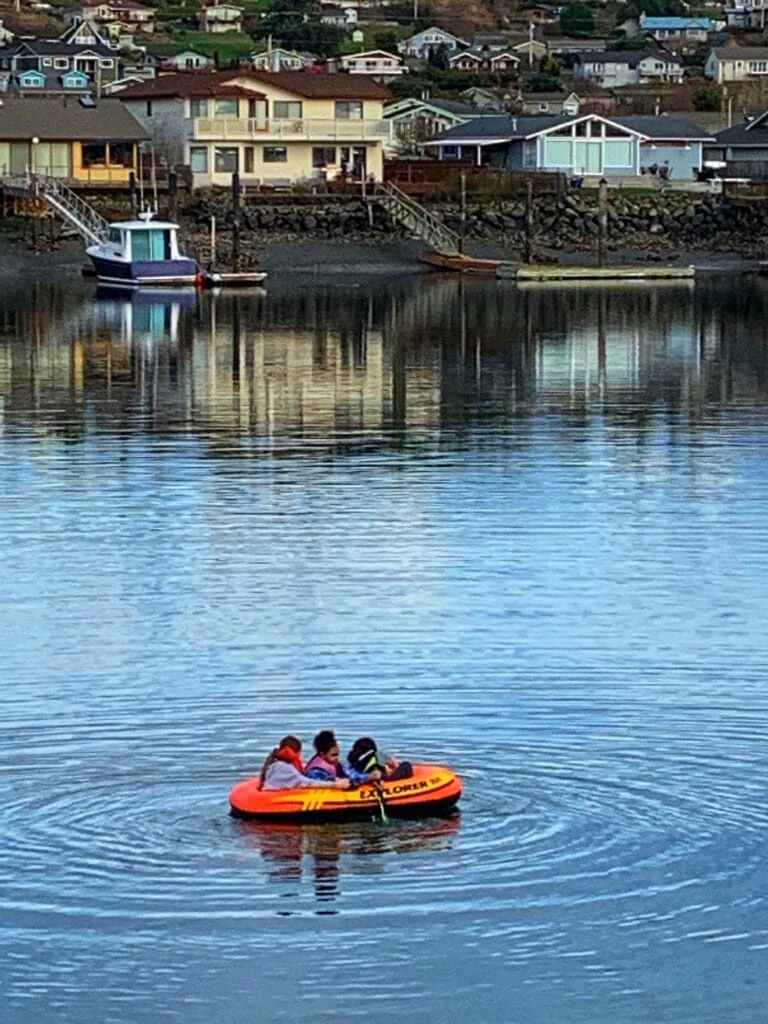 In this picture we have three younger teens in the boat. We have found it fits two adults (or larger teens) or three smaller teens / tweens / kids in the Explorer 300 3 person boat.
This is the version we purchased, and it was money well spent! It has held up great, and we have piled three kids in it at a time (over and over). The oars are easy to assemble. The pump that comes with it is a manual pump, but it is easy enough to blow up that my tweens and teens can do it on their own. It deflates really easily too, which is something I like (deflate it and dry it out a day before we are getting ready to pack up so I can keep it in my car. So far, we have not seen any mildew on ours (with some reasonable care), which is another thing I love about it.
Right now, the 2 person boat is on sale with oars and a pump on Amazon here!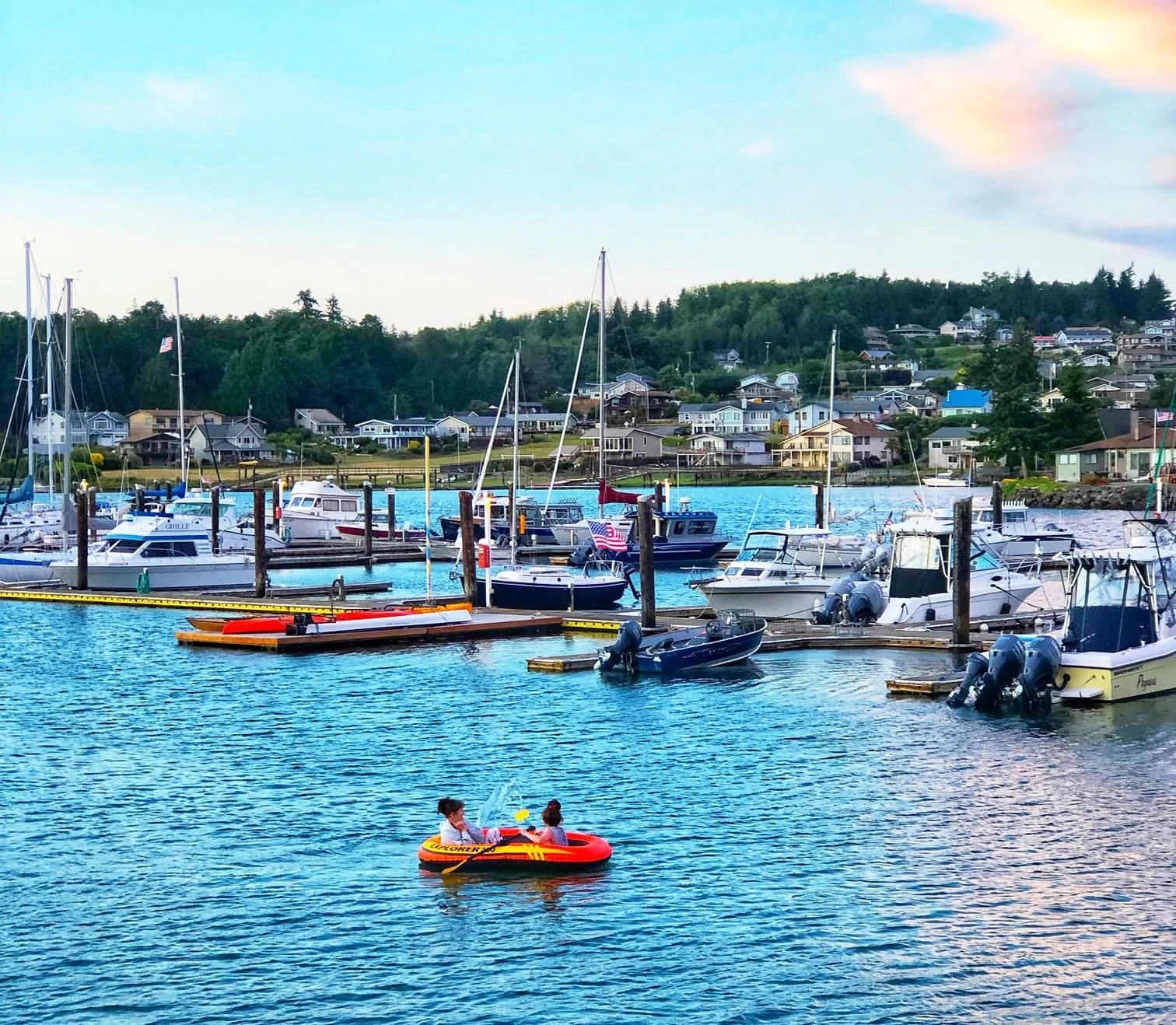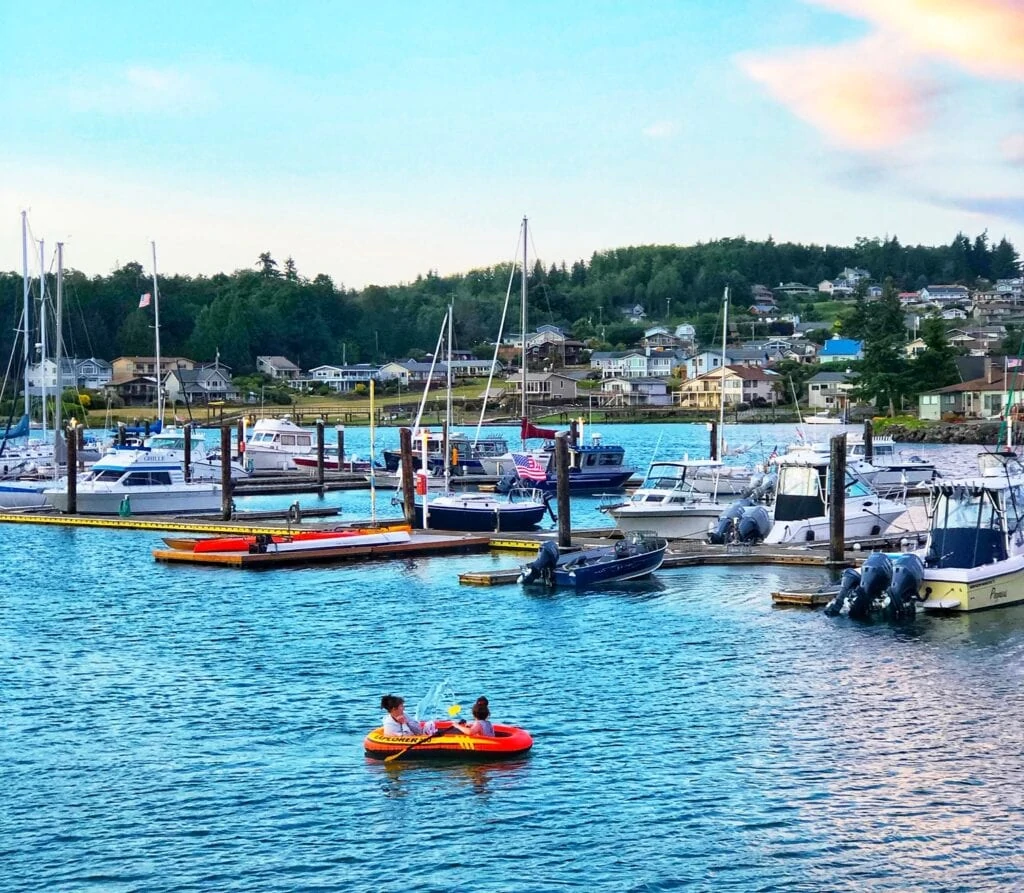 Here is grandma out taking one of the kids for a ride, to give you an idea of how adults fit in the 300 version.