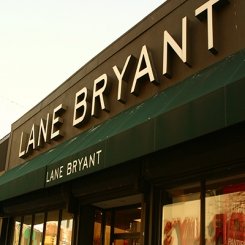 It's Tuesday & just as I predicted, Lane Bryant is back again with a new free offer!  This time they are offering FREE panties again – but no coupon is needed & no purchase is required!  You can head into any participating Lane Bryant, Lane Bryant outlet or Cacique store for a pair of FREE panties. This offer is available thru May 19th, while supplies last.  The coupon for the free cami last week ended early, though, due to the popularity &  having a limited supply – so I'd advise going early if you want to get your free panties!  Go HERE to see all the details!
You'll also find Buy 1 Get 1 50% off for capris, shorts, leggings, jeans, pants & skirts in all participating stores.
*Make sure to call first before you head in to make sure the store is participating. This is from the main Lane Bryant website, though!