Banzai Water Slides For Sale – On Clearance as low as $150!
This post may contain affiliate links and I may be compensated for this post. Please read our disclosure policy here.

Banzai Water Slides For Sale+ Other Brands Too – On Clearance as low as $150!
If you are looking for inflatable waterslides for sale, for some fun for your kids this summer, we have the scoop on where to find the Banzai Water Slides for sale! The Banzai Water Slide is one of the most popular brands as it holds up well, and we have some great deals here to share (the lowest prices you will find!). We also share some a general water slide for sale too, if the price is really great.
You will find prices starting at under $200. This is a great price for inflatable waterslides! If you have any birthday parties planned with the rental of a waterslide, this may be a more affordable option. Plus, it will be yours to keep! Shipping is FREE on most of these offers.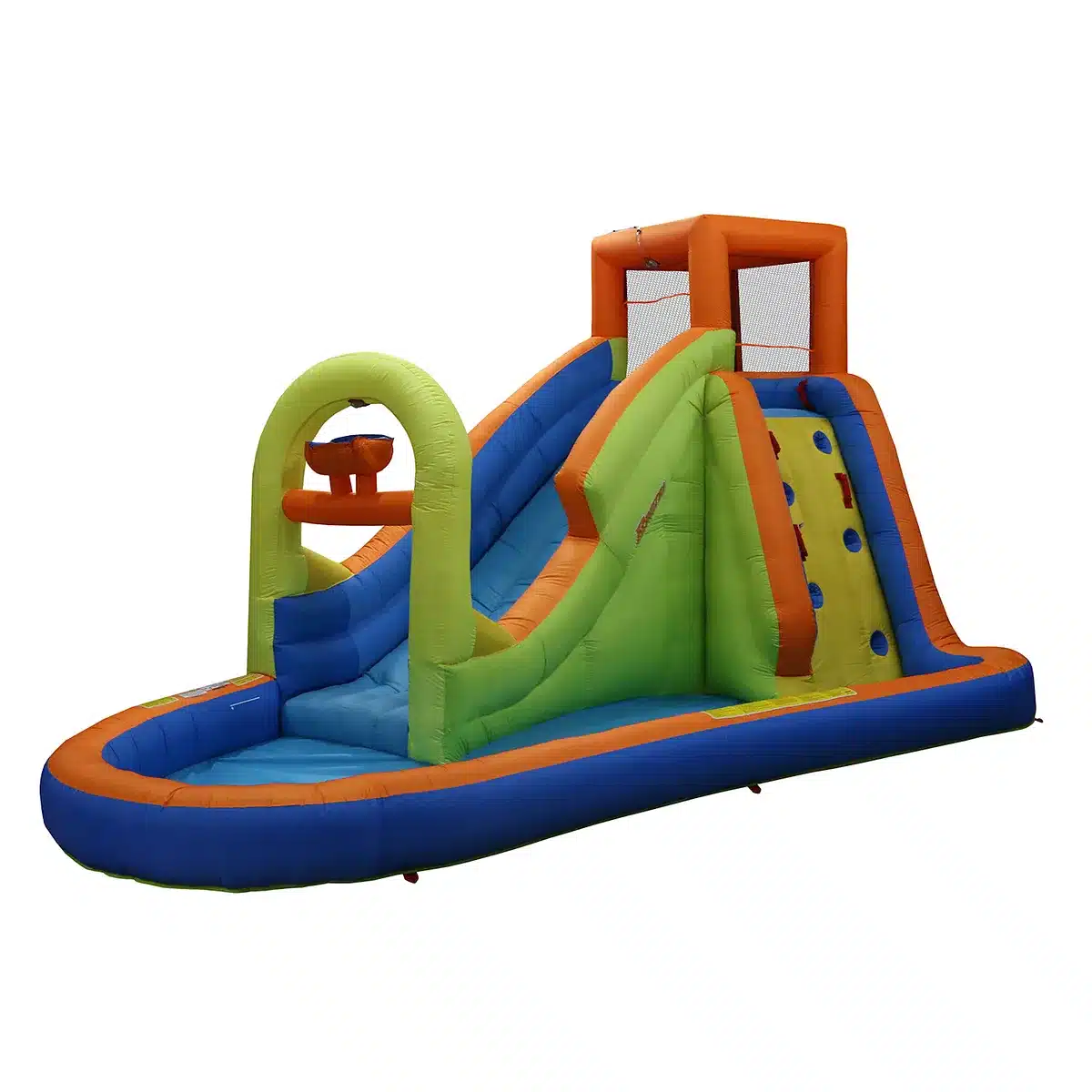 Here are the Best Prices we could find for the Banzai Water Slides on Sale:
The Banzai Plummet Falls Adventure Slide with Fill & Spill Water Bucket is on clearance for just $149.99 (Reg. $399.99) right now here. This might be the lowest I have ever seen this one drop to if memory serves me right!
Check out this Banzai Water Slide complete with a slide, a pool and a spray park (pictured at the top). Right now you can get this deal on this Banzai waterslide – for as low as $219 after Kohl's cash & rewards (best price we could find online at this time and we share a break down of how this should work below, at the bottom of the post).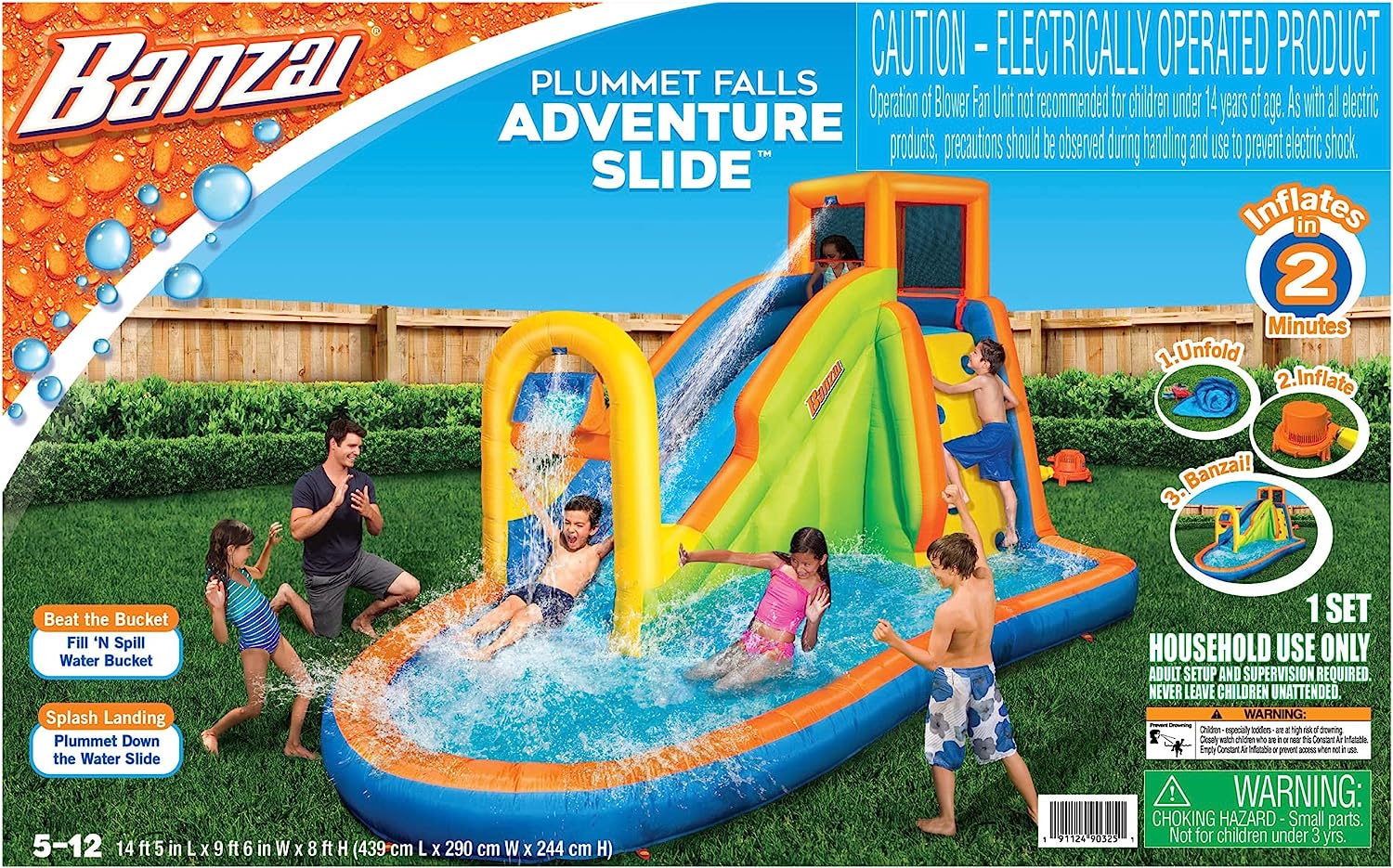 The BANZAI Plummet Falls Adventure Slide is 62% off on Amazon right now here, making it just $172.12 (next best price after the Kohls deal we share above)!
You can also find the Banzai Water Slide shown above on sale at eBay for $316.99 here.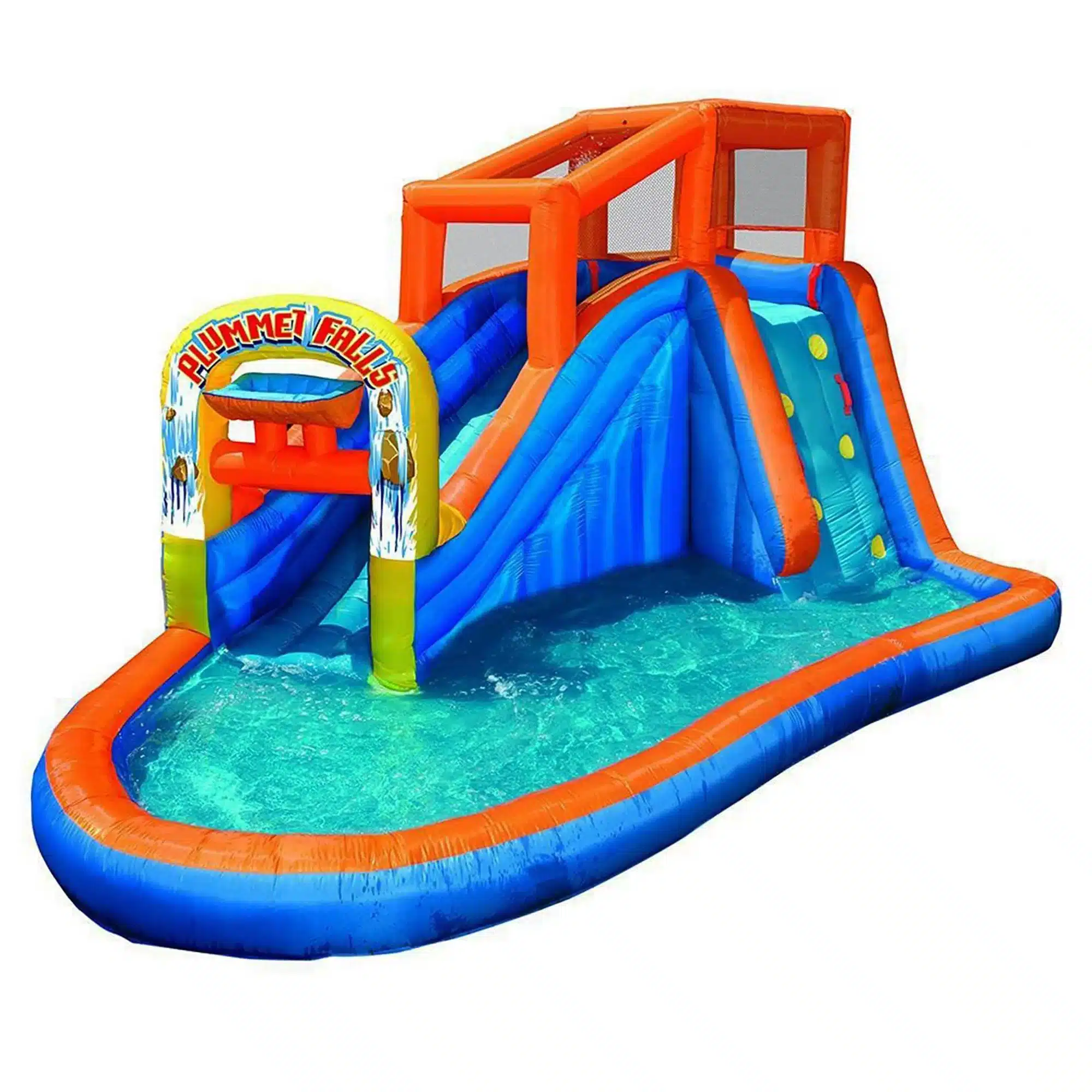 Walmart has a number of options on sale today here. Here are the best ones we saw:
Banzai Plummet Falls Adventure Inflatable Outdoor Water Park Splash Pool on sale for $309 – (reg. $383!
The Banzai Inflatable Duck Blast Water Park – Water Blast Cannon & Inflatable Duck Rider is on sale here for $319 (reg. $399).
Banzai Home Run Splash Baseball Water Slide is on sale for $29.99
Banzai 2-in-1 Obstacle Course Water Slide for $27
More Water Slides for sale –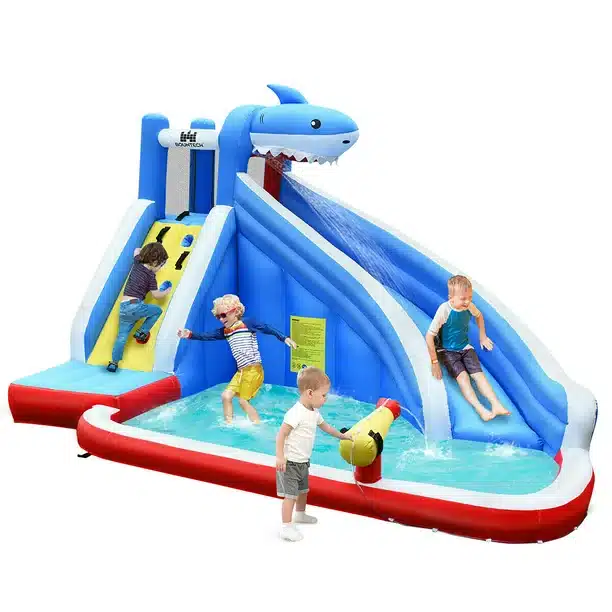 Costway Inflatable Water Slide Animal Shaped Bounce House Castle Splash Water Pool Without Blower – on sale for $249.99
Zulily is having a big sale here. Plus, look for extra coupons to clip on some of these, making these deals even better. Some examples of the deals you will find: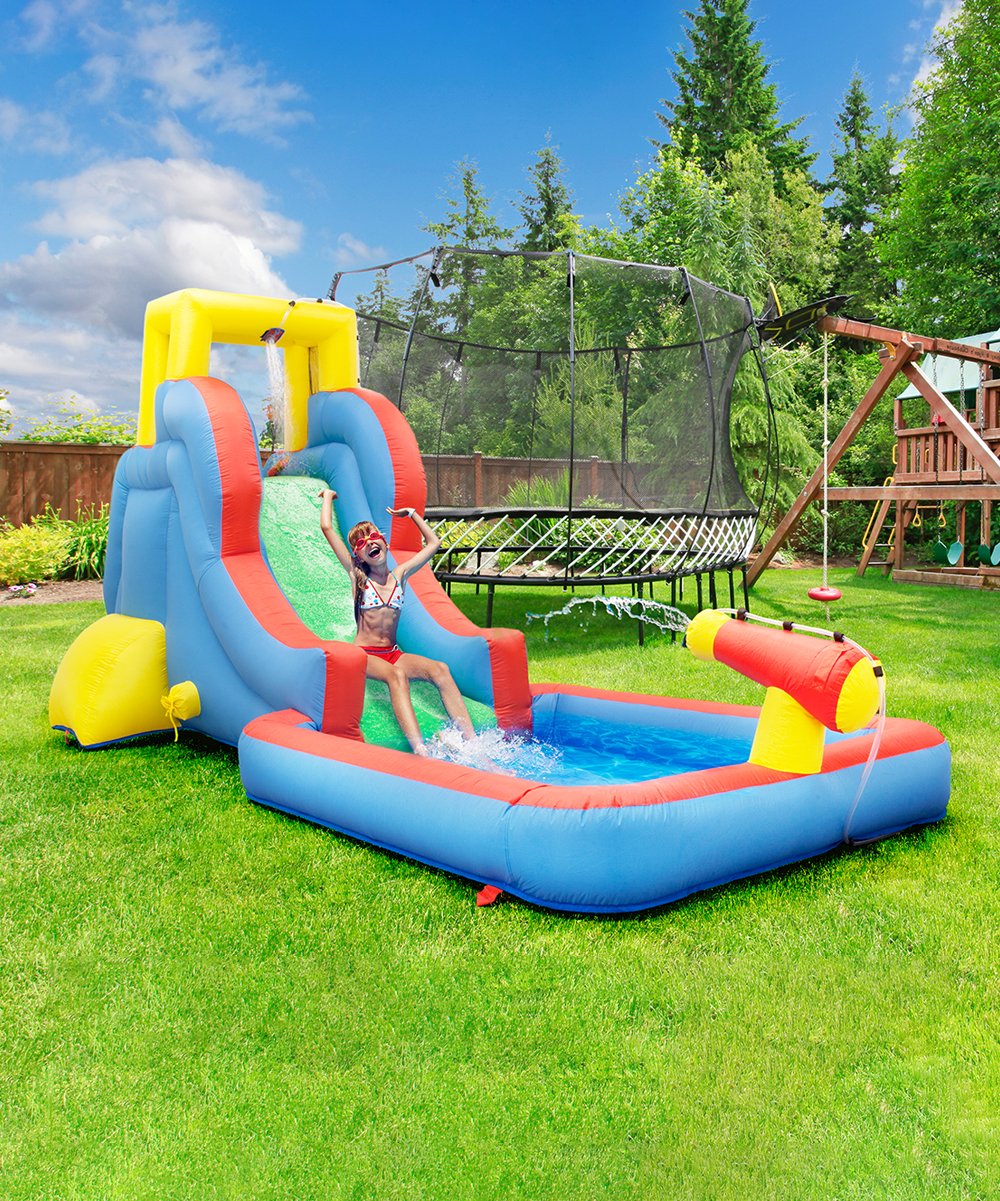 This PicassoTiles | Water Slide Park Inflatable Bouncing House is just $189.97
Clip the 5% off coupon to get $9.50 off. Final price is $180.47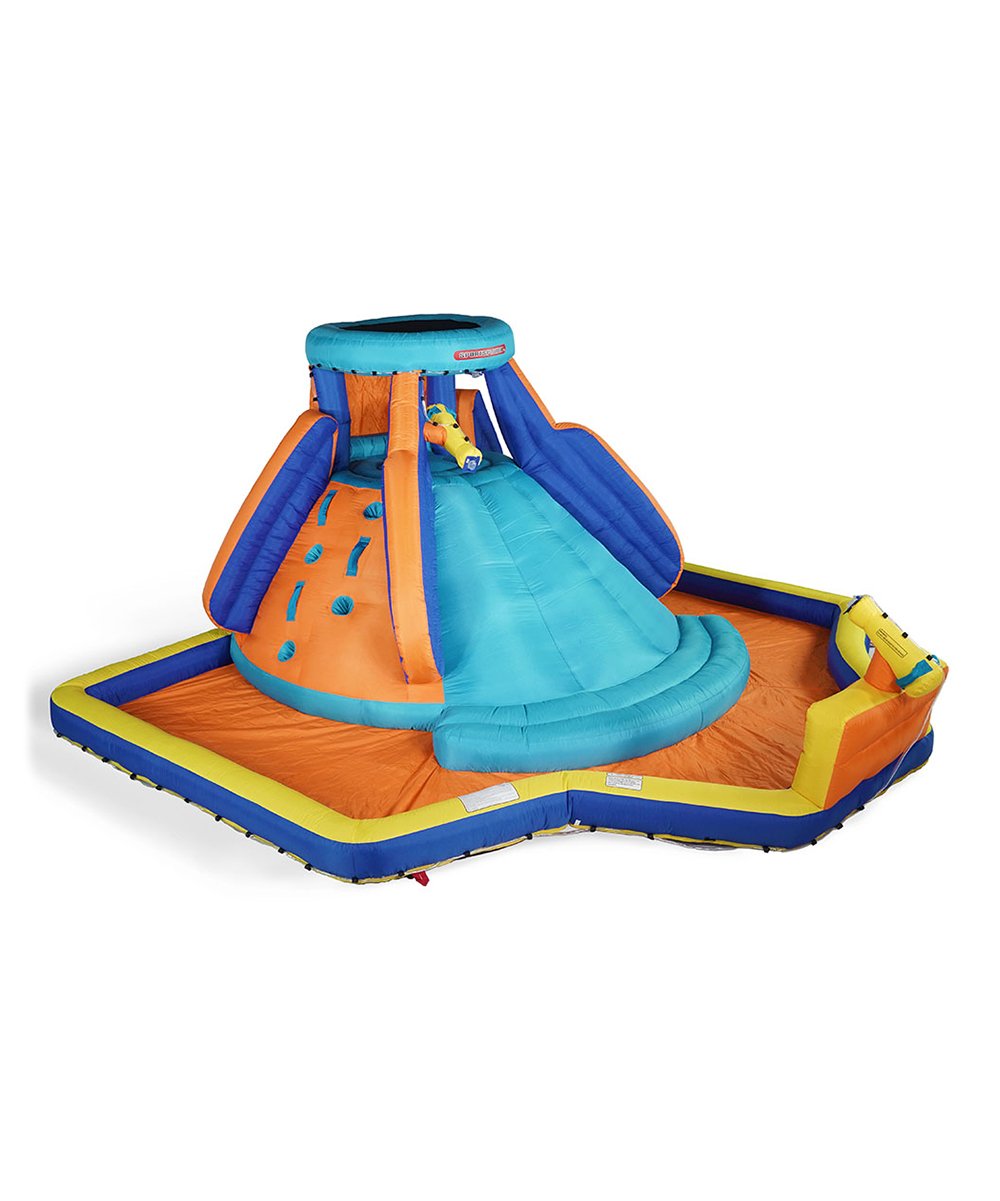 SportsPower | Battle Ridge Inflatable Water Slide for $257.99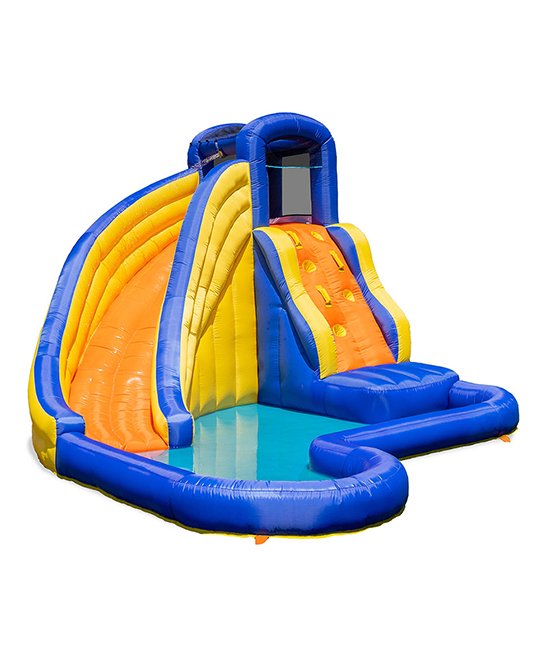 Sportspower Big Wave 2 Inflatable Water Slide for $259.99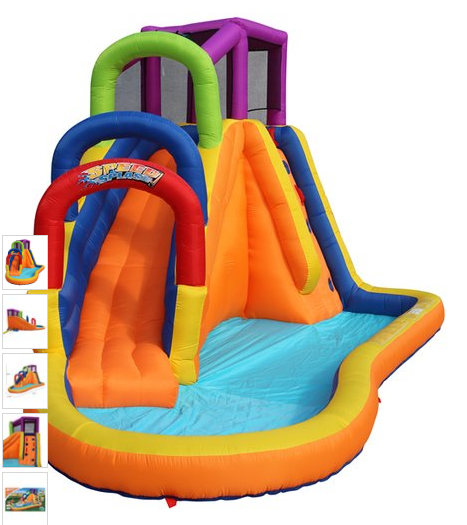 Banzai | Orange Multicolor Speed Slide Inflatable Water Park for $155.99
Find all the Zulily Inflatable Waterslides on sale here.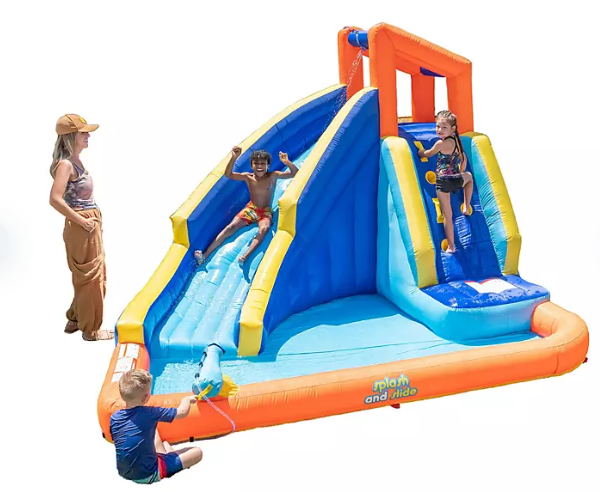 This one is not a Bazai, but it is an inflatable waterslide, and is a super deal – so we wanted to share this one too. Get this Inflatable waterslide at Sams Club for $219.98. You can find super deals on Sams Club membership deals here if you need one to grab this offer (definitely worth the savings!).
Here is how the Kohls Water Slide offer should work: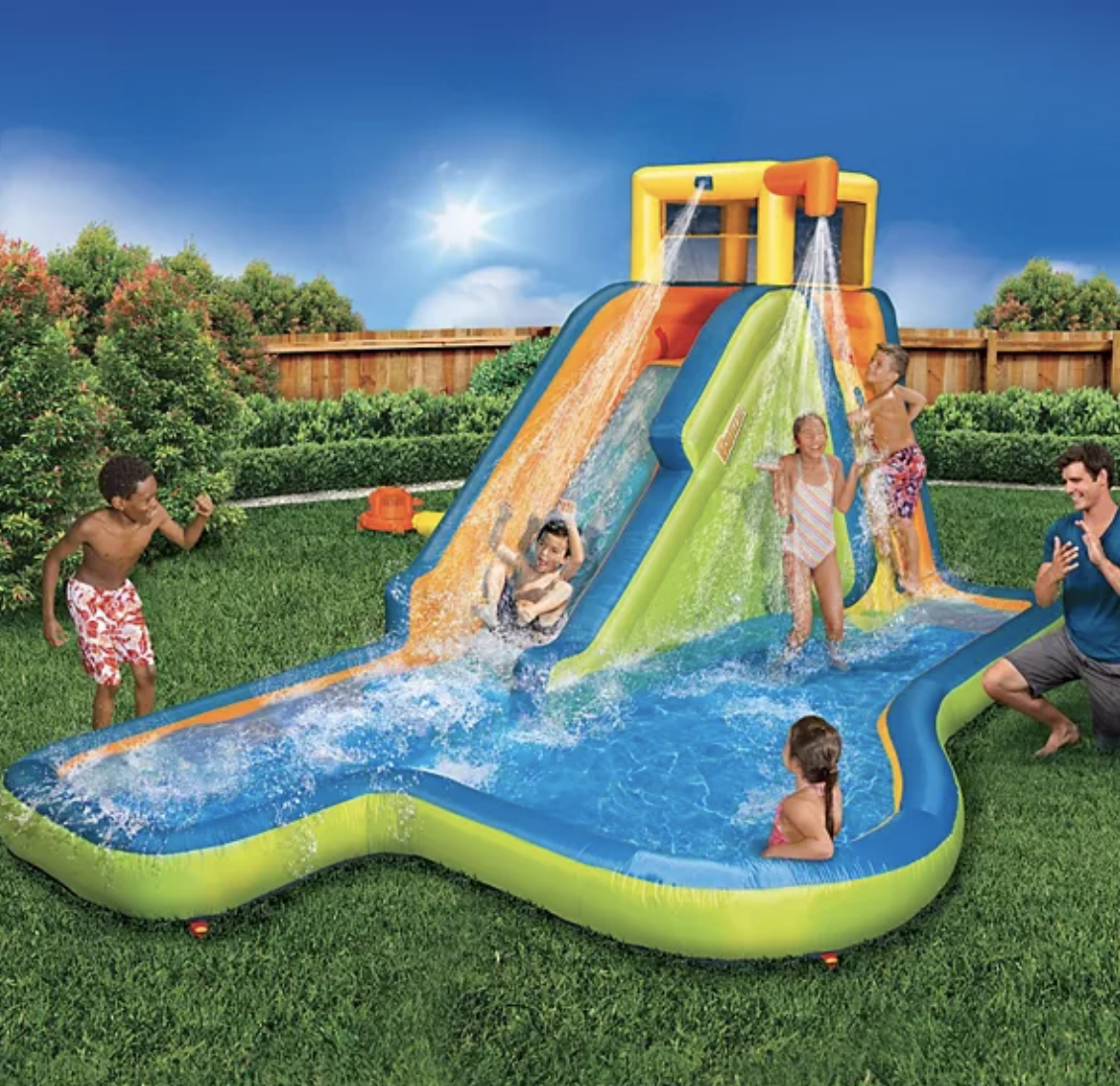 This is the deal at Kohl's for the Banzai Slide 'N Soak Splash Park (it does often go in and out of stock, so can be harder to get your hands on so move fast when you see it in stock).
Banzai Slide 'n Soak Splash Park – It sells for $399 here on Kohls – but it's on a special sale for $279 right now!
Get $60 in Kohls Cash back (when you shop during a Kohls Cash Earning Period).
Get free shipping on orders of $75+
Plus, be sure to sign up for the Kohls reward program and earn points for your purchase (you'll earn $15 in credit)
Like paying $219 after Kohls Cash and rewards earned!
Make a splash with this Banzai Slide 'N Soak Splash Park.
PRODUCT FEATURES
Cushioned slick slide lagoon style splash pool
Refreshing overhead sprinkler
Refreshing shower sprinkler
Detachable water spraying hose
Inflates in less than 2 minutes
Blower motor with gfci for maximum safety and convenience
Hook & loop closure
WHAT'S INCLUDED
1 Inflatable Water Slide
1 Blower Motor
1 Water Spraying Hose Assembly
3 Blower Ground Stakes
8 Water Slide Ground Stakes
1 Carrying Bag
4 Repair Patches
More Blow Up Water Slides On Sale:
Wayfair has a few inflatable waterslide clearance options that start at $229 here.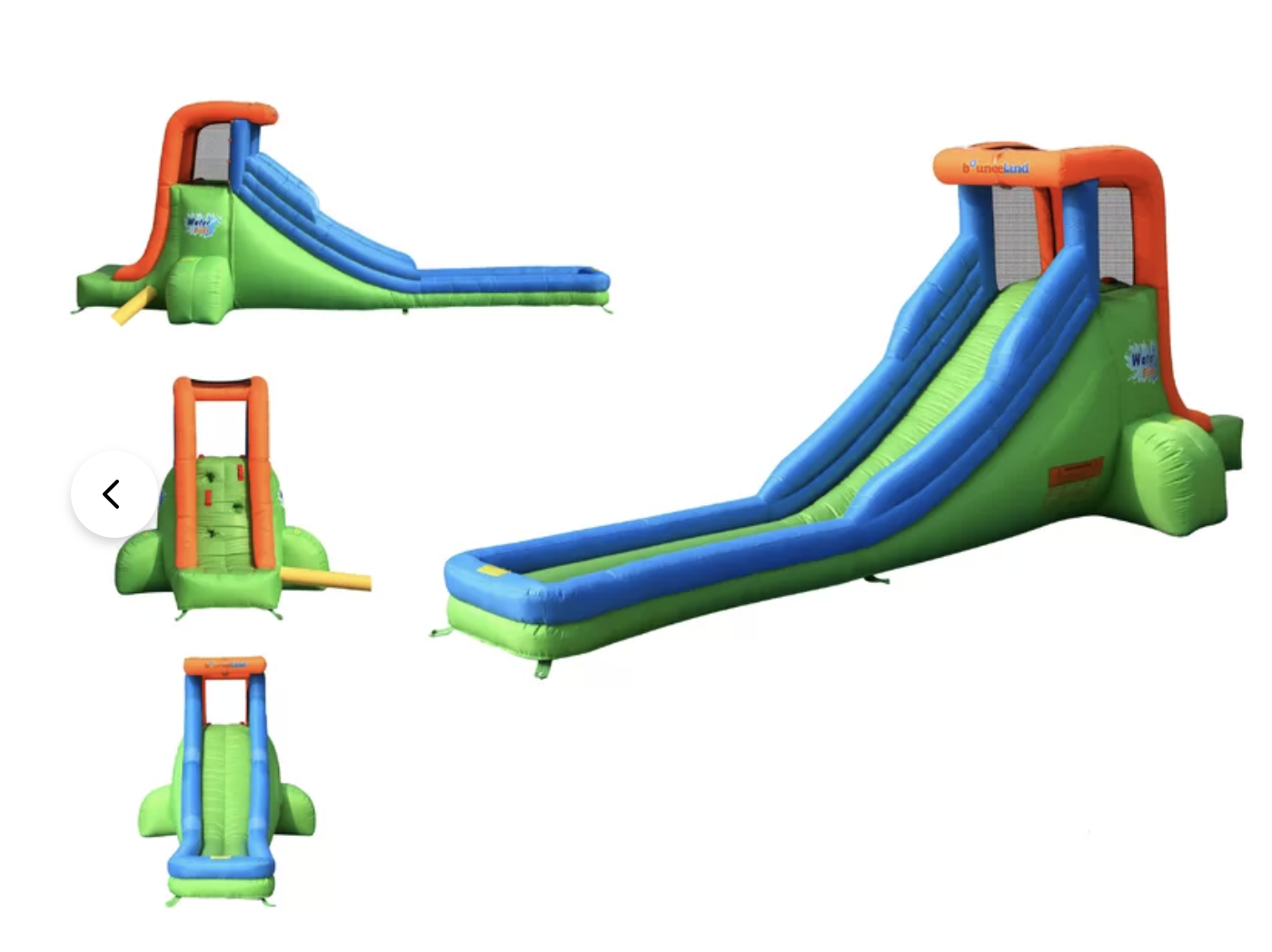 This 7×17 size is just $229 with blower on Wayfair.
Here's more about it:
Play Balls
Water Sprayer Nozzle
Anchor Stakes
Hose
Storage Bag
Air Blower
Repair Kit
Features
Hoops are hooked onto stakes to keep the water slide in place
Blower needs to be on to keep the slide inflated
Spray nozzle needs to be connected to the hose for water circulation
Hand Rails: Yes
Weather Resistant: No
Age Group: 3 to 4 Years; 5 to 6 Years; 7 to 8 Years; 9 to 10 Years
Product Details
Maximum Number of Kids: 1
Life Stage: 3 to 4 Years; 5 to 6 Years; 7 to 8 Years; 9 to 10 Years
Location: Outdoor Use Only
Material: Fabric
Slide Included: Yes