Disclosure: We were provided tickets to the Enchant Christmas Seattle event to review it for you.
Enchant Christmas Seattle – Everything You Need to Know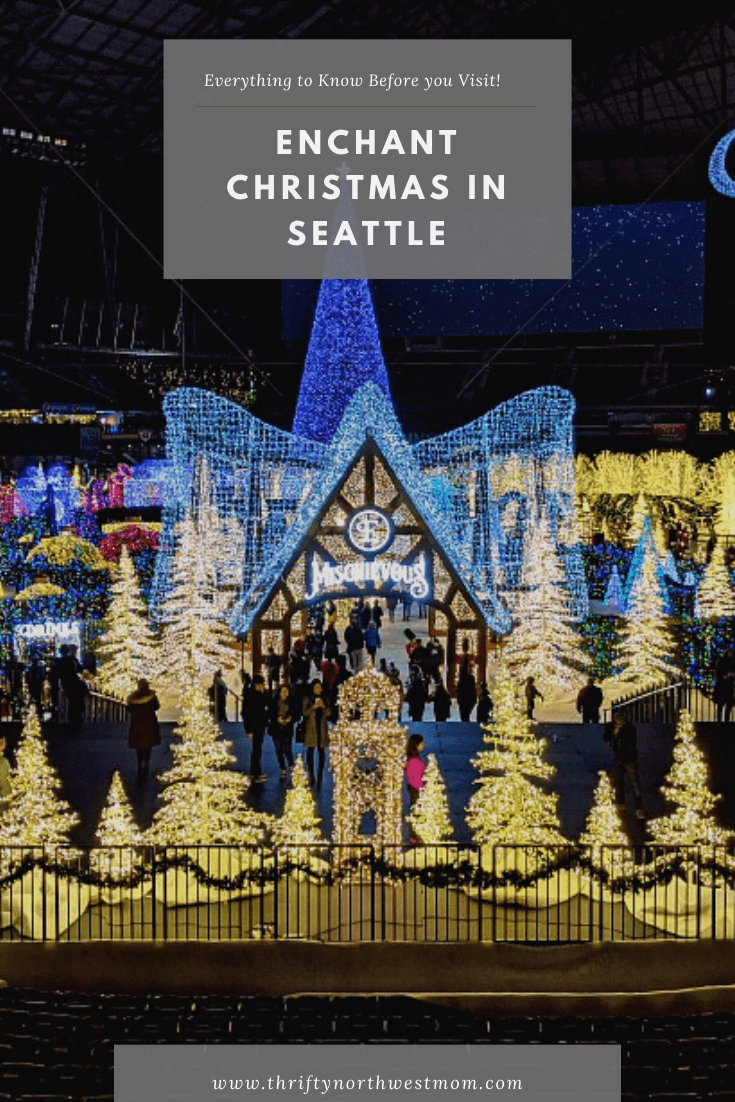 What is Enchant Christmas?
This year's Enchant Christmas Experience is titled "Mischievous" and will run from November 22nd to December 29th, 2019 at the T-Mobile Park in Seattle.
Enchant Christmas is a magical light experience set up at T-Mobile Park this year. Sia & her family visited last year (when it was still called Safeco Field) Enchant Christmas and had a wonderful evening. We were not sure of what to expect before going, so wanted to share some tips that we learned after visiting to help you plan the best visit for your family if you plan to go.
In addition to having the largest light maze, you can also expect to find an ice skating trail, photos with Santa, shopping, food, entertainment and more at Enchant Seattle. I will share more specifics on all of those things below.
The view of Enchant Christmas Seattle from the 200 level.
Tips for Visiting
What Does it Cost? 
There are various costs you will want to consider when planning your visit. The first is the cost of the ticket to get in. The best value for a family is the Family Pass, which is 20% off, for a family of 4 (2 adults & 2 kids 18 & under).
We also found some discount tickets that we share below, so be sure to check those out if the Family Pass is not what you need. Children 3 and under are free. If you want to get together a group of 15+ to go, then you can save 10% off your tickets with Enchant Christmas promo code that you can find below, too.

Additional Costs Include:
Parking
If you want to park in the T Mobile Park Parking Garage (which is very convenient), then be sure to reserve your parking ahead of time online. It will only cost you between $12 and $18 (depending on when you go and you can add that on to tickets. It was worth having the parking set up ahead of time in my opinion. Otherwise, there will be less expensive lots & street parking you could look for.
Ice Skating
If you want to enjoy the ice skating trail, the ice skating is included, but you will need to pay a rental fee for the ice skates.  There is no time limit on how long you can skate.
The crowds were not bad on a Tuesday evening, but I have heard that the ice skating can get quite crowded on the weekend. It is a little different than skating in a normal rink where you go around in circles. This is a trail, so there is some swerving involved, but some pretty scenery to enjoy as well.
You can bring your own skates (and skate for free) or pay to rent the ice skates. It does look like rental prices have dropped this year so that is great news. Currently you can add this on, online for $4.50 for child/youth skates or $9.08 for adults (They were $10 per kid last year, so glad to see those prices come down).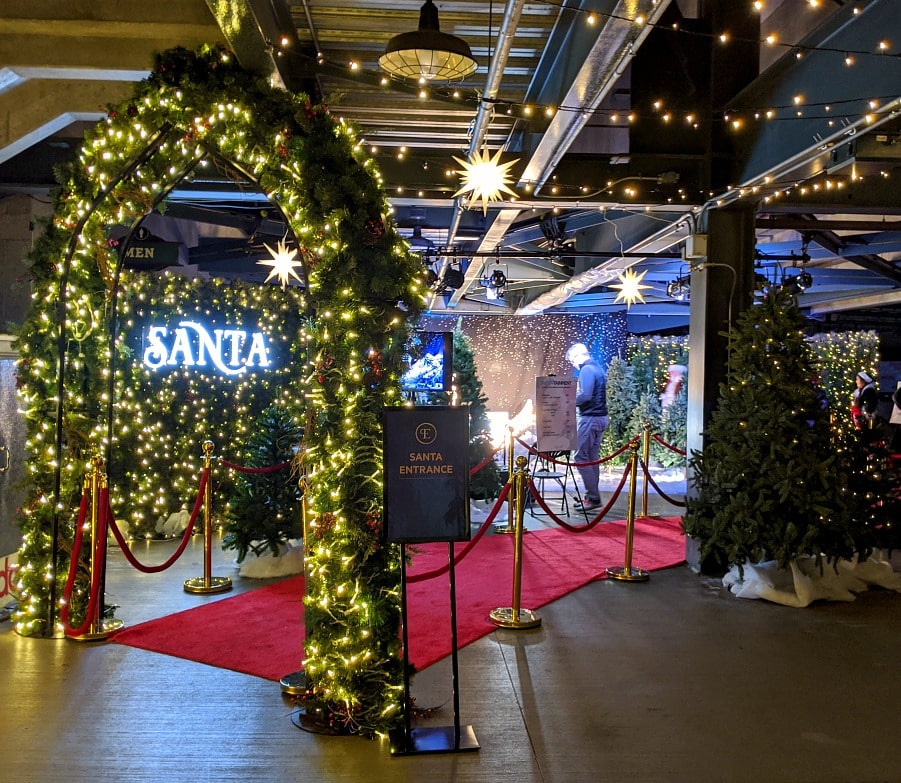 Pictures with Santa
There is a Santa Land set up on the 100 level where you will find the shops. You are able to visit with Santa free of cost, and use your own camera to take the photo if you'd like. You also have the option of purchasing a professional photo. The cost will depend on the package you buy, with an 8×10 for $25, digital file for $25 , ornament for $14 & more.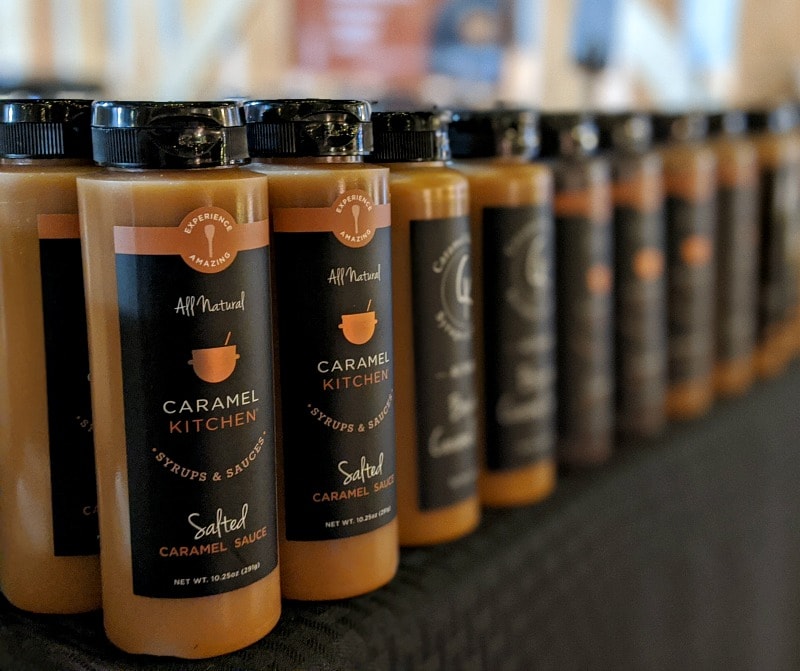 Shopping
There are a number of shops set up on the 100 level for a Christmas Market, so you can do a little Christmas shopping while you are there if you want. There were many specialty shops from local vendors to shop at, which are curated by Urban Craft Uprising, so I was definitely impressed with the quality of the shops as more handmade type of goods as compared to more commercial items, which I appreciated.
We even happened to find one of our favorite PNW vendors (first time we found them was the Great Junk Hunt several years ago) – the Caramel Kitchen based in Couer d'Alene, ID. This is seriously one of our favorite finds over the years – this  caramel sauce is a delicious topping on fruit, baked items as well as your typical ice cream. So many uses & it makes a fabulous gift idea! We stock up every time we see them because we use it weekly!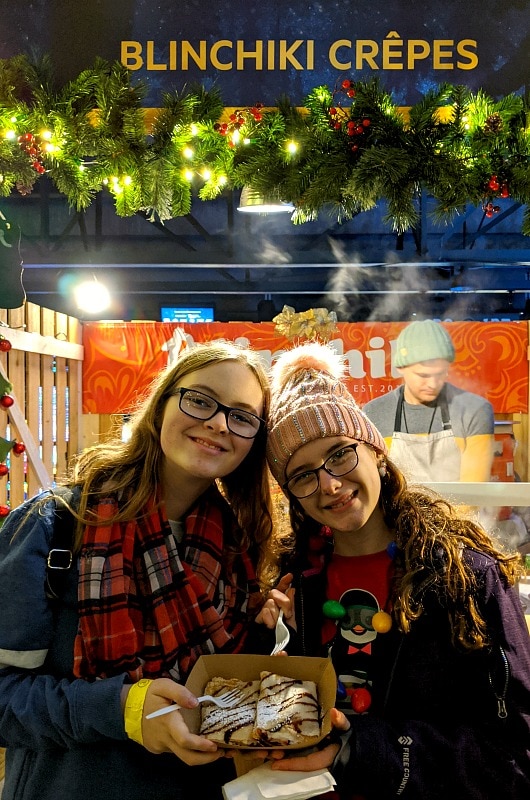 There is also food available to purchase in the Christmas Marketplace and hot chocolate and coffee down by the Ice Skating area. They had the typical food selections similar to what you might find at a Mariners game (Ivars, Pizza Slices, Wings, etc). We found that food averaged a little over $10/person ($8 for a slice of pizza, for example).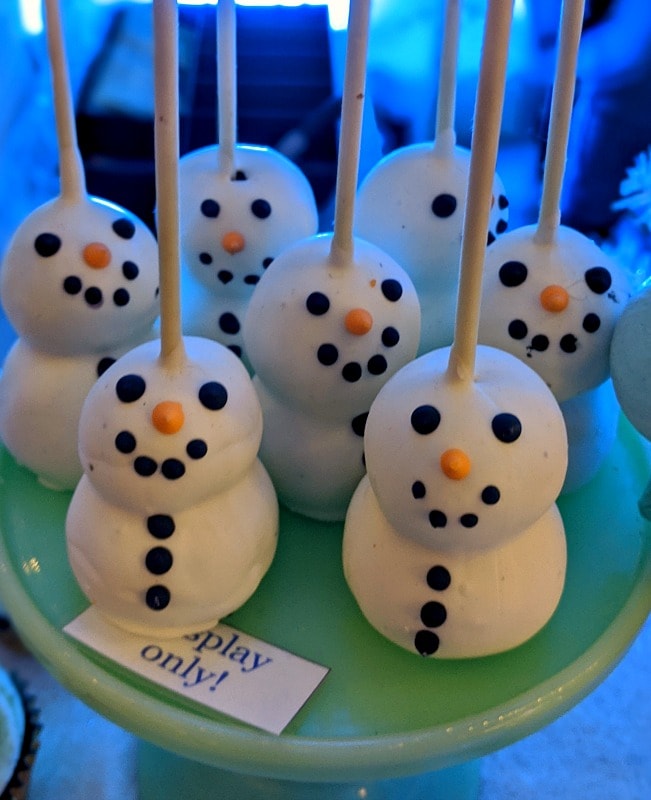 The Marketplace also included a variety of specialty food booths, too. A few highlights were a dumpling booth, crepe booth, Trophy Cupcakes & some fun winter themed treats like these darling Snowman Pops.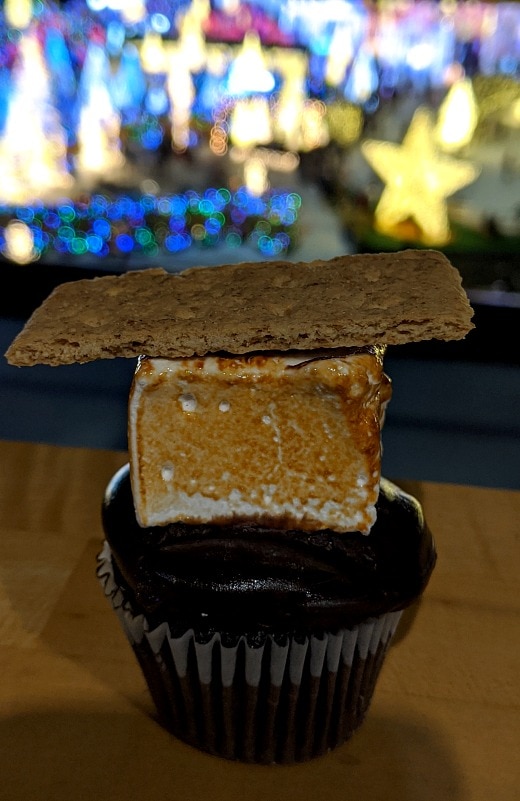 Make sure to look for the Enchant S'mores Cupcake, so delicious – one of the tailor-made treats made just for Enchant!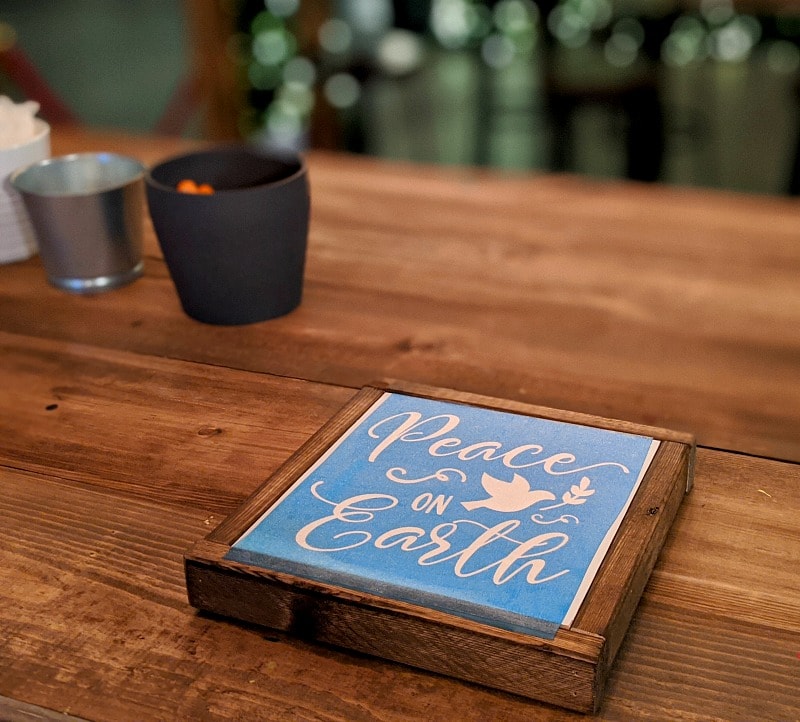 One of our favorite South Sound businesses, the Makery, are at the market (near Santa Land0  where you can purchase a quick DIY project to make there (or take home) with your family too!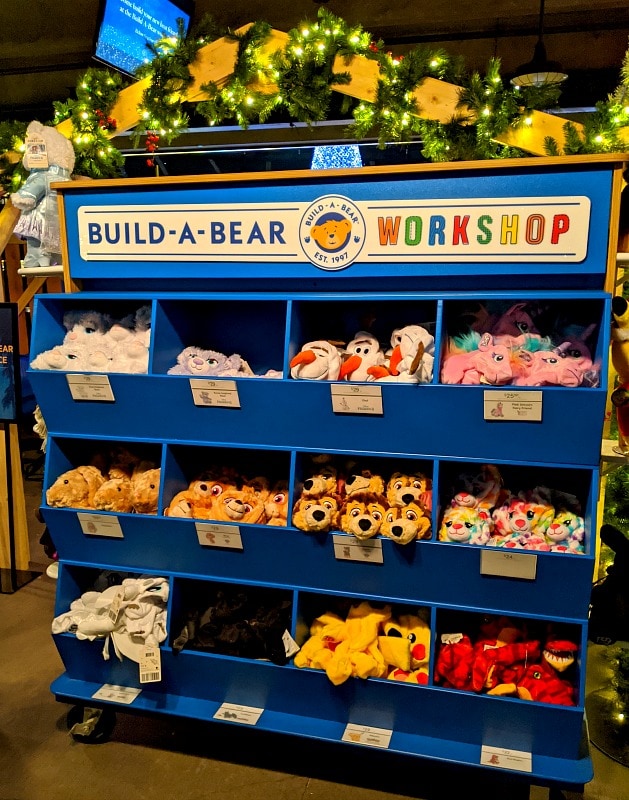 And right next door is a mini Build-A-Bear shop, where guests can make a stuffed animal to take home!
What is Included in Enchant Christmas Seattle:
Light Maze: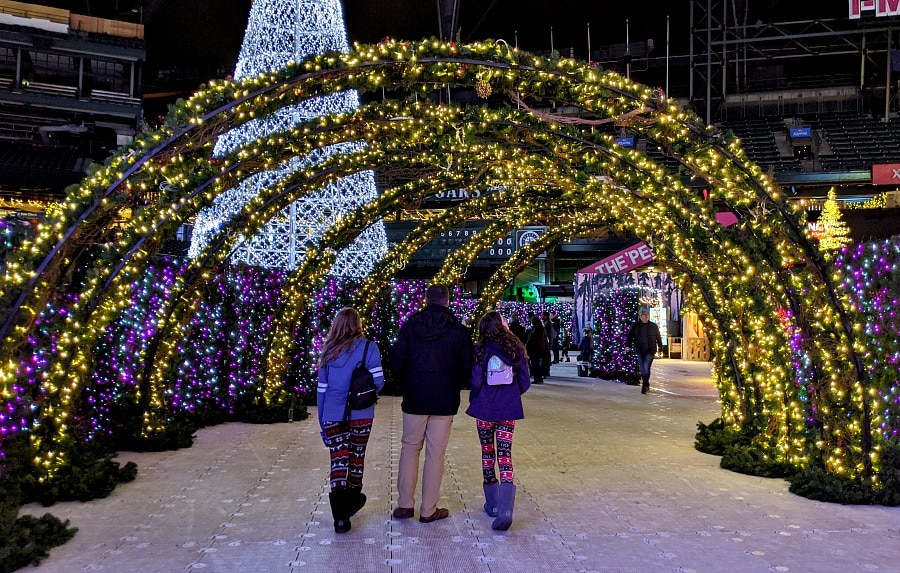 The light maze is included with the cost of the ticket (no additional cost to enjoy it and it is the focal feature of the event). When you enter the light maze, they will hand you a Scavenger Hunt card.
The goal for the Scavenger Hunt is to find all of Santa's toys around the maze & use the gold coins at each location to scratch off & show the toy as you find it. When you're finished, show them your card as you are leaving & you will get a chocolate gold coin.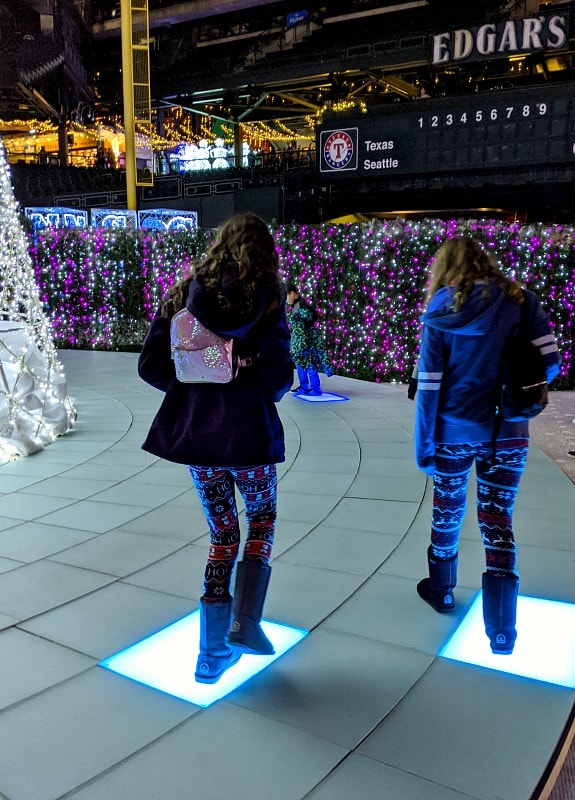 Within the light maze, there was also a fun color-changing LED lighted Hopscotch around a Christmas tree. These turn colors & are fun to skip along as you walk along the tree & make for some pretty pictures.
Another very popular area was the hanging white lights with mirrors on both sides, which make this a hot spot for all the selfie users. The kids have a blast walking thru the twinkly lights & taking fun pictures! Tip: if you have portrait mode on your phone, this is definitely the perfect place to use it for that pretty bokeh effect that makes the pictures so beautiful no matter how many people are in there taking photos.
There are just so many beautiful & magical spots to enjoy & take in during the light maze! It is incredible & being in TMobile Park makes it feel even more enchanting!
Kid Zone: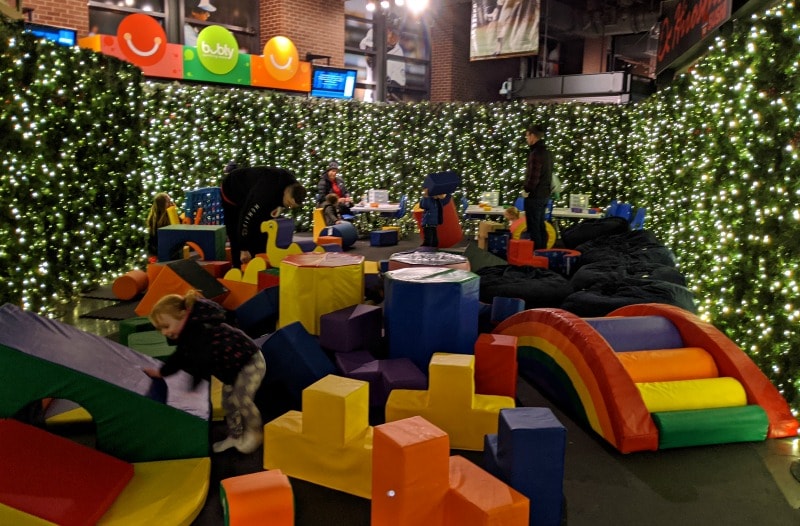 The kid zone is located on the 100 level  with a section that is enclosed for a baby or toddler friendly area to roam with soft toys/equipment to play with for them.  If they need to get some wiggles out, this is a great place to visit in the middle of your time at Enchant.
Enchant Cinema: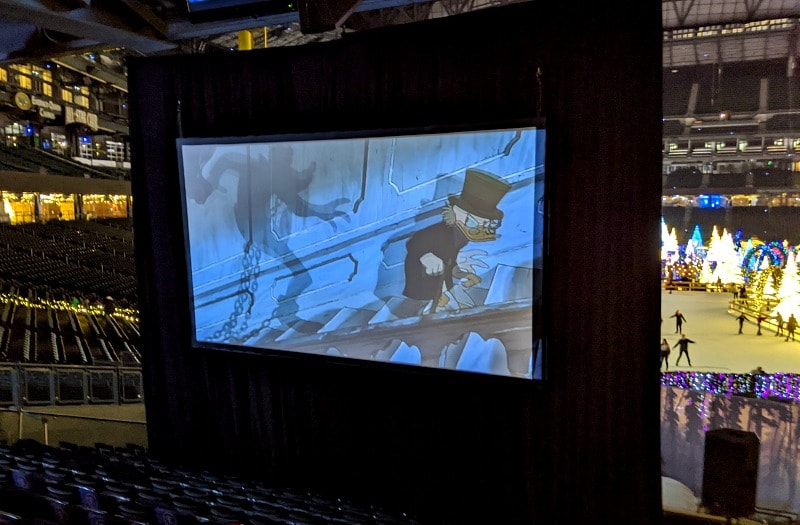 Pick up a snack from the Christmas Market, escape the busyness of the light maze, and relax while watching a movie excerpt with the beautiful lights in the background. The Enchant Cinema will showcase excerpts from classic films like Rudolf the Red Nosed Reindeer and A Charlie Brown Christmas – and contemporary favorites like – Elf and The Polar Express. This is a great place to head if you or your kids just need a little space & some quiet, especially if you are in the Light Maze on a very busy evening. 
When Should You Go?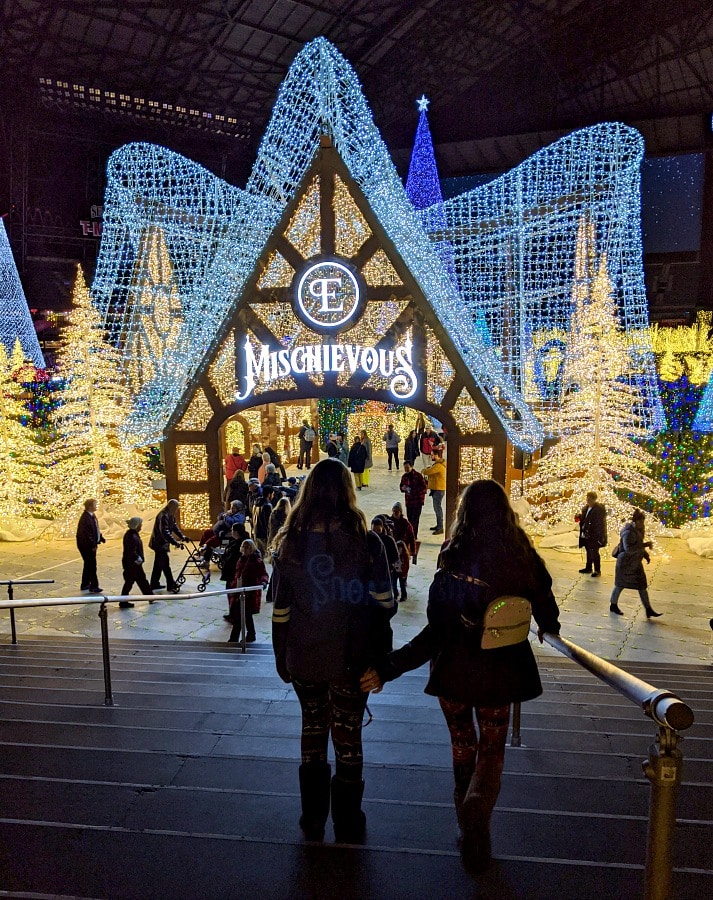 Here are the hours that Enchant Christmas Seattle is open (and it is currently open through December 29, 2019). When you will want to go depends on your tolerance for crowds, your schedule and if you want to save the most or not.
Dates & Hours:
November 22 – December 29, 2019
Monday – Thursday 4:00pm – 11:00pm
Friday – Sunday 4:00pm – 11:00pm
December 13 – 29
4:00 p.m. – 11:00 p.m.
*

Enchant

Christmas will be closed November 25-28 and December 2 
Weekends will definitely be the most crowded (and I have heard lines can get pretty long on the weekends). I heard that Tuesday and Wednesday evenings are the best times to plan your visit if you want to avoid the larger crowds. We went on a Tuesday night and did not run into bad crowds. We were able to do everything without bumping into people or having to wait in long lines, so I really liked that experience. It also seemed easier to get parking and traffic in and out was not bad either.
If you want to go on a weekend, you will want to reserve your tickets as soon as possible. Some weekend days are already sold out, or close to selling out.  You can find the schedule of days available here.
What to know before you Go?
I have had some friends ask what to dress for (is the roof open, is it cold, etc). The roof was closed while we were there, but we still kept our jackets on for most of our visit. It was around the temperature you might find in an ice skating rink. We saw lots of people in hats too. I would suggest dressing in layers for ideal comfort.
The same bag policy applies to this event as applies to the Mariners games and you will have to go through security and have bags checked prior to entry. You can check out their bag policy  ahead of time to be sure and be prepared.
What kinds of Discount Tickets are available for Enchant Christmas?
Tickets have dropped in price for Enchant this year and they currently start at as low as $19.99 for adults, and $14.99 for kids on their website. The price will depend on which day you go, so you will want to book your times early for the most affordable ticket options. Kids 3 and under are always free.
Goldstar.com has discount tickets for Enchant Christmas Lights Seattle, starting at as low as $14.99 (plus fees) so it may be a way to save a few dollars off of tickets, depending on the date you choose! 
Military and First Responders get 10% off ticket prices with ID
Students get 10% off ticket prices with ID
They do offer Senior pricing
The family pack will let you take 20% off a family pack of 4 tickets (2 adult/2 kids)
More articles you might like:
Discount Tickets for Attractions, Events, & more around the Northwest
Christmas Events, Tree Farms and Bazaars in the PNW