Box Dog Subscription Box – Free Dog Bed with Your First Dog Box
This post may contain affiliate links and I may be compensated for this post. Please read our disclosure policy here.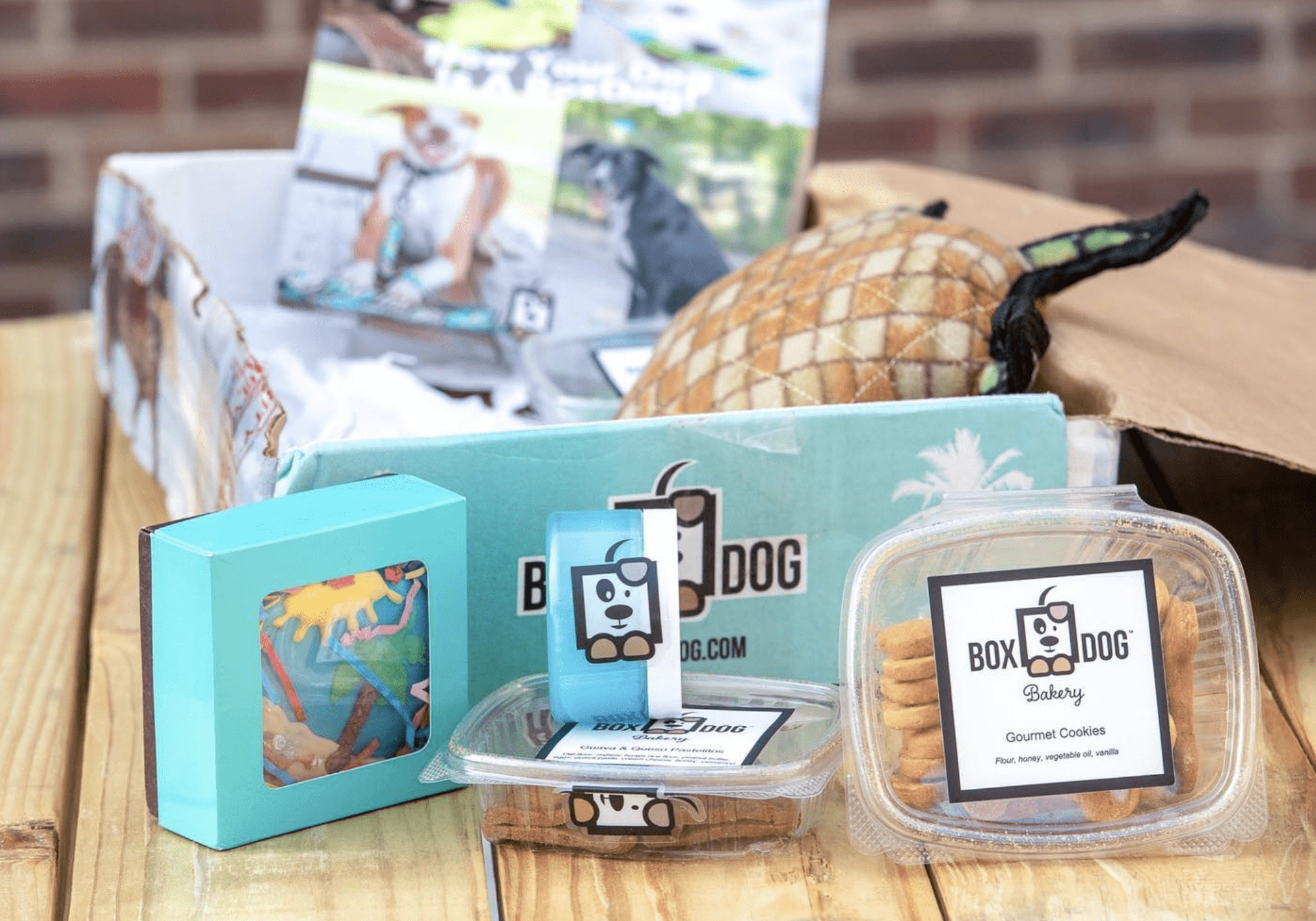 Box Dog Subscription Box – Free Dog Bed with Your First Dog Box
Dog toy subscription boxes have become very popular as they are a great way to test out a variety of different products – toys, treats & more for your puppy without having to head to multiple stores.  If you are thinking of a dog box filled with toys, treats & chews for your puppy, check out Box Dog subscription box. They have quite a different variety of items to try out new products with your pup. Plus, it's a way that you can save time as they do all the research for you on the best possible products for dogs & you don't have to spend time figuring out what to buy.
What's included in a Box Dog Box:
There are 4 seasonal boxes every year when you purchase a BoxDog subscription. In every dog toy subscription box, you will receive 4 bins of handmade cookies, chews & other bakery treats for your pup. These are all made by BoxDog chefs in US kitchens. There will also be 1 vegan & cruelty free skincare or wellness item in every box from their BoxDog line.
You then get your choice of toys, gear & gadgets every season. They offer a variety of items you can choose from with pictures & descriptions for each product so you can decide which you like the best. There is also no extra fee for big dogs or tough chewers.  You can choose items for your dog to wear such as bandanas or hoodies, velvet leashes, pet paint pens & so many more unique ideas. The total value of these items is up to $125.
If you want to add on extra items for your dog's birthday, Christmas, etc, there is also free shipping & up to 60% off retail price for BoxDog members. If you look at these items, many of these items are very reasonable & often cheaper than pet stores & Amazon.
The total price for a BoxDog box is $45/month. There are no contracts with this company. Once you order your first box, you will then be signed up to receive a box 4 times a year – once every 3 months. But you can skip or cancel your seasonal box at anytime within your BoxDog account.
BoxDog Coupons & Discounts: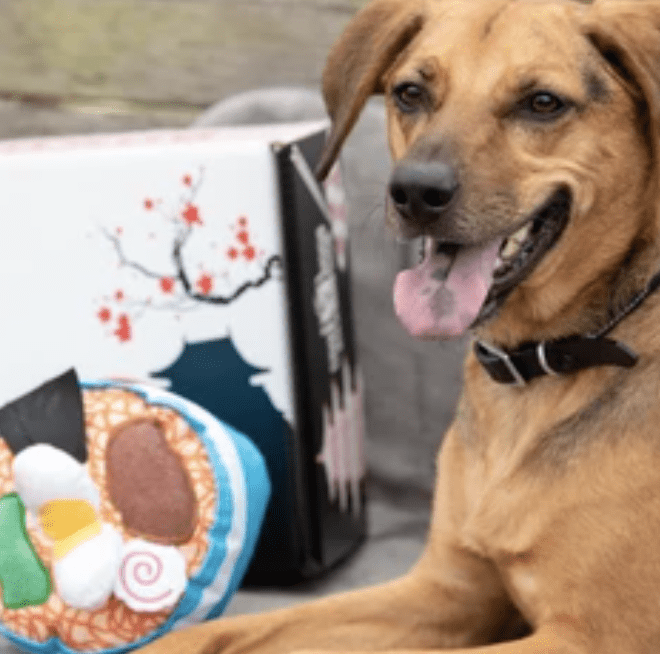 Right now, BoxDog is offering a special promo for a FREE Dog Bed with your first box order. You can choose toys, gear or gadgets to go in your box.  In order to get this offer, use the promo code: BED at checkout to drop the price. Monthly boxes are $45. Shipping is just a flat rate of $5 (up to a $125 value in each box).
Here's what my checkout looked like – I added two items – a dog toy & a doggie jacket + the 4 boxes of treats/chews & 1 skincare/wellness item for $45 + $5 s/h!
Information about Renewals:
I love subscription boxes in that you don't have to remember to go in and order – they will send you an email when it is time to put your box together  & you can choose the 2 items to be included in your box. That's all the work you have to do.
You can cancel your dog box subscription at any time if you choose not to continue after the first box or you can just choose to skip a box, too, if you have enough toys for the moment & want to wait till later to receive a box. If you do decide to cancel, you can do that right within your account, no phone calls needed.
For more dog boxes:
Our BarkBox Review of the Boxes