Best Grilled Chicken Marinade Recipe – Perfect for Summer Grilling!
This post may contain affiliate links and I may be compensated for this post. Please read our disclosure policy here.

Best Grilled Chicken Marinade Recipe – Perfect for Summer Grilling!
If you want to take your grilling game up a few notches, this Grilled Chicken Marinade Recipe is the one to use to do that. It uses fresh herbs, and so packs lots of great fresh flavor for grilled chicken. You could also use it on fish, or shrimp for a nice addition to those meats too (or even steaks if you like). Fresh herbs really make this marinade top notch, but you can also make it with dried herbs if you do not have fresh ones on hand, and it is still delicious.
This recipe for grilled chicken marinade provides a nice alternative to the typical bbq flavors that are often used when grilling chicken. It is also a great recipe if you are looking to grill up some chicken that you then want to toss over a salad. The flavors of this recipe with the fresh herbs, will blend nicely into just about any kind of salad.
We like to keep it healthy by using it on boneless skinless chicken breasts. You could use it with any kind of chicken though, if you want to keep your costs down. You can also check out this soy sauce chicken marinade recipe, that works especially well with chicken thighs if you want to grill those.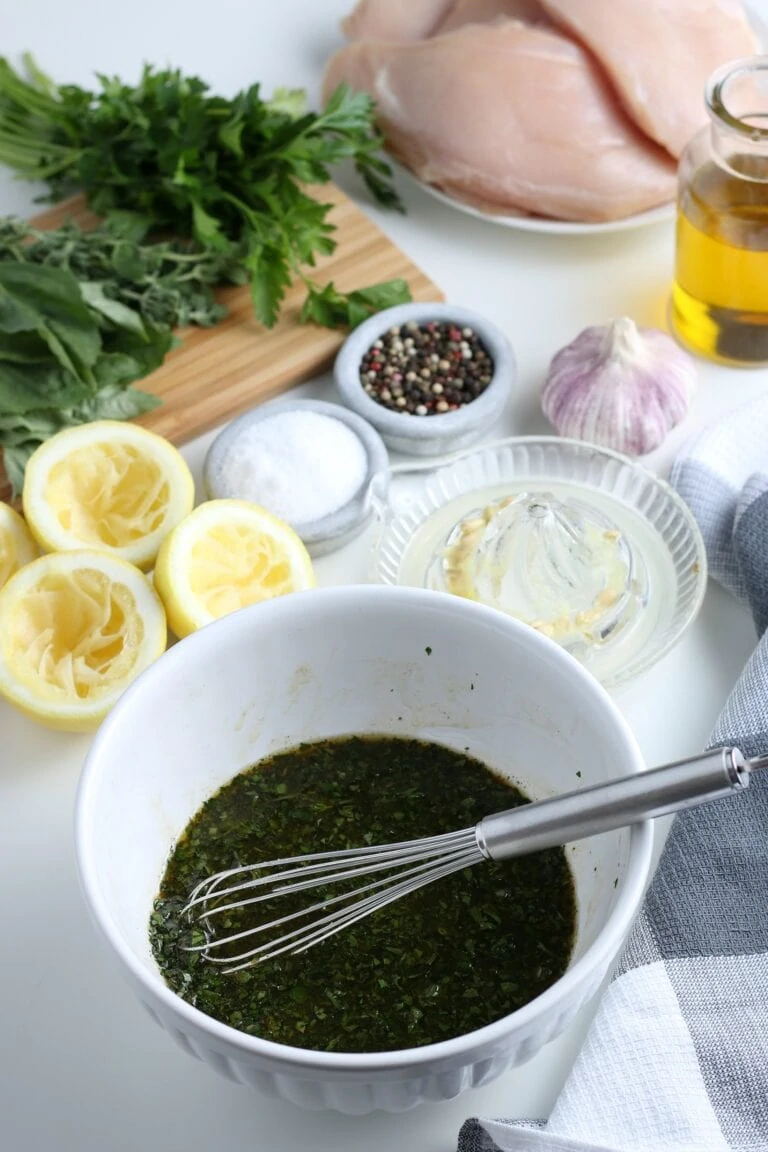 recipe for marinade for grilled chicken
We used chicken breasts here, but it would work just as great on chicken wings or chicken thighs too. It is a healthy way to add lots of flavor to skinless chicken breast. Serve with some grilled veggies for a nice, healthy and tasty summer meal (or cook on a skillet or indoor grill any time of the year).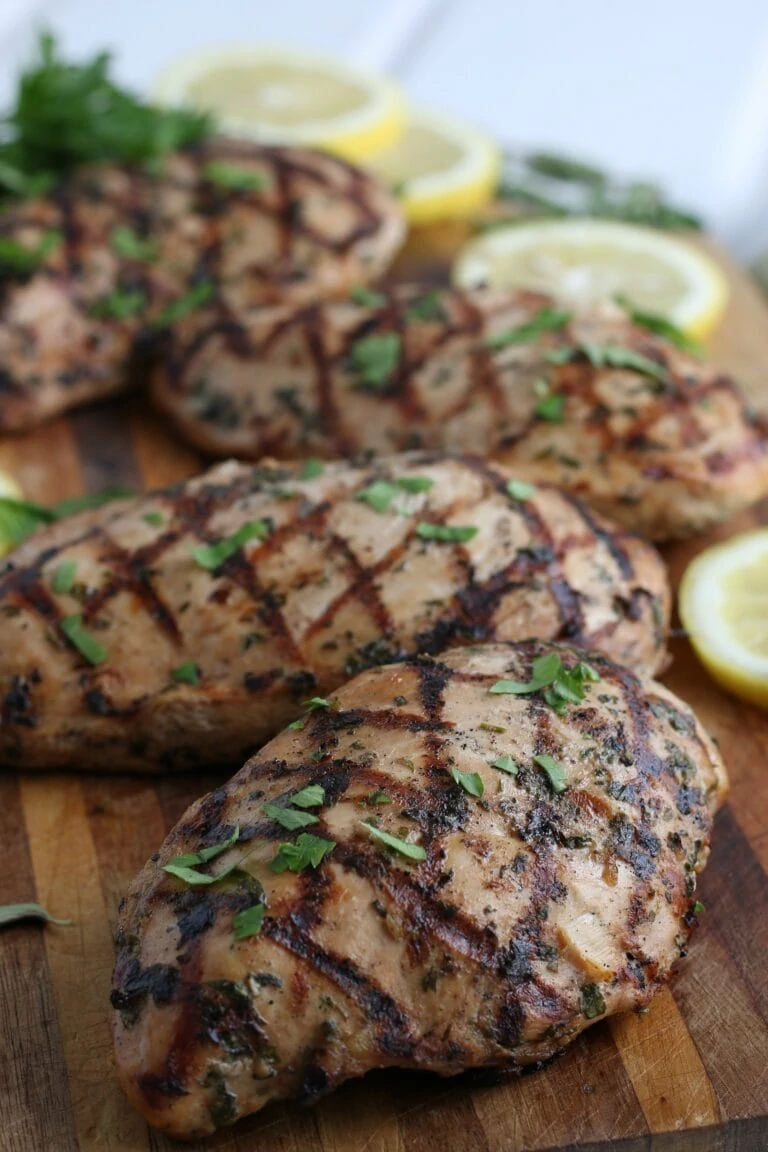 This marinade is simple to put together, but will add so much great taste to any type of chicken you are grilling. We use it on chicken breast here, but you can use it for any type of chicken you want to marinade.
Ingredients needed for this recipe for marinade for grilled chicken:
I love that this marinade uses just a few simple and fresh ingredients. Here is what you will need.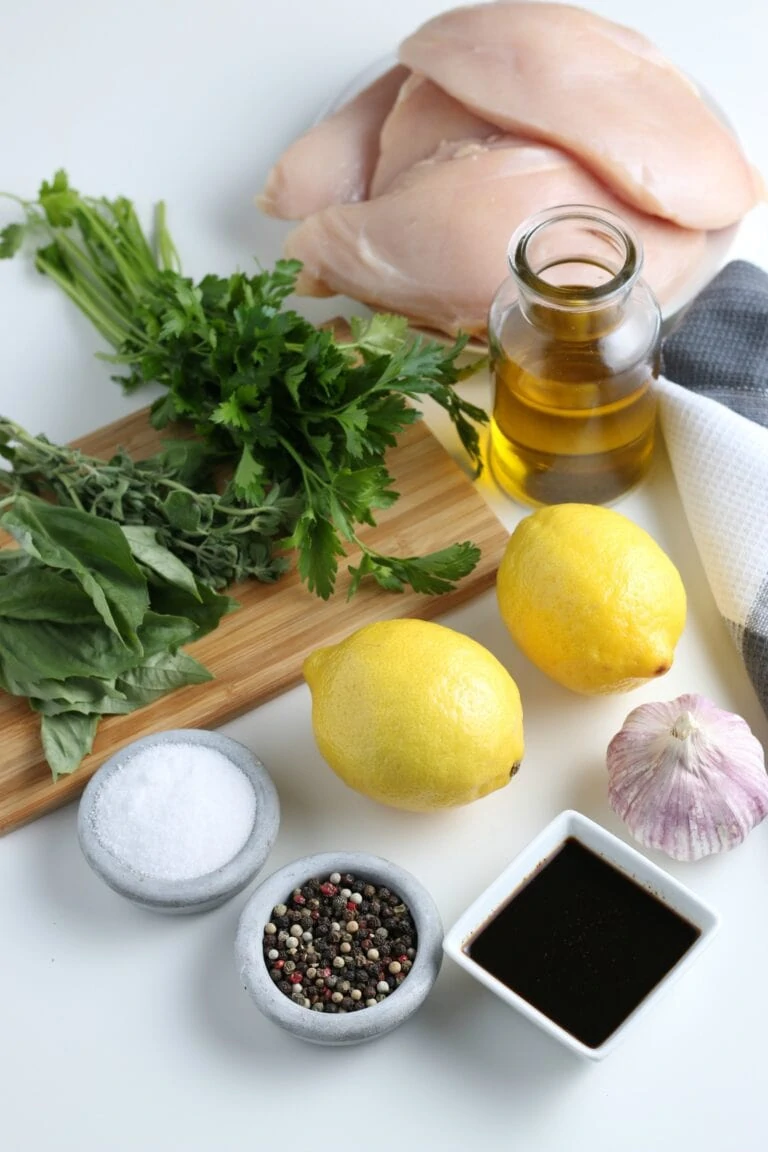 ¼ cup fresh lemon juice

3 tablespoons Worcestershire Sauce 

¼ cup olive oil

3 cloves garlic, minced

½ teaspoon salt

½ teaspoon black pepper 

2 tablespoons fresh oregano, minced or 2 teaspoons dried oregano

¼ cup fresh parsley, minced and lightly packed or 4 teaspoons dried parsley 

¼ cup fresh basil, minced and lightly packed or 4 teaspoons dried basil 

4 skinless, boneless chicken breasts 
Instructions to Make This Grilled Chicken Marinade Recipe:
You will start by putting your marinade recipe together, then marinading and lastly grilling. Here are the steps needed.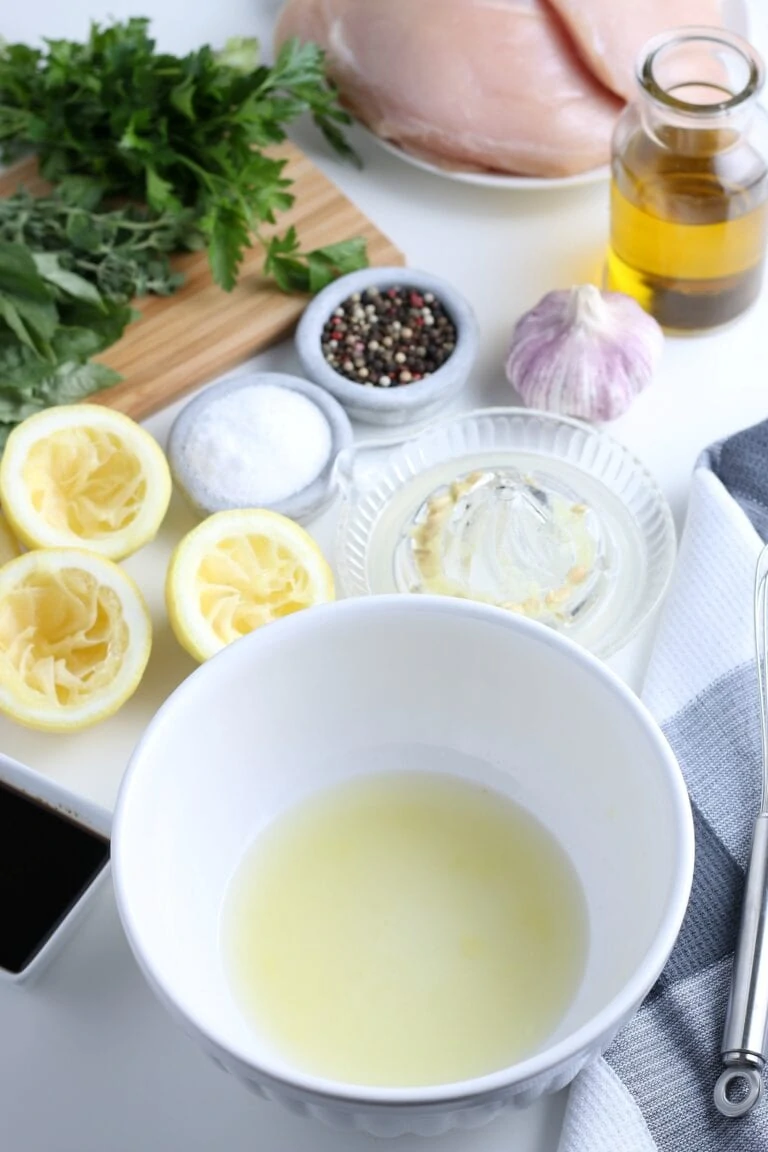 Add lemon juice and Worcestershire sauce to medium bowl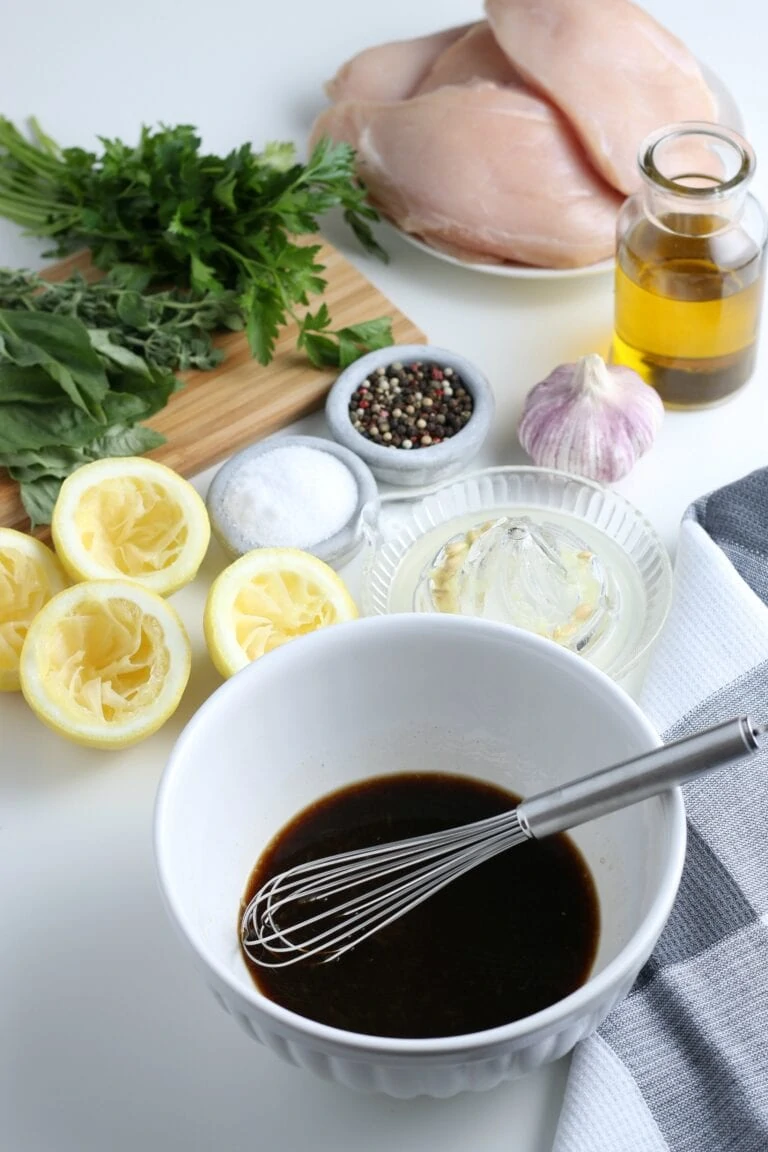 Whisk in olive oil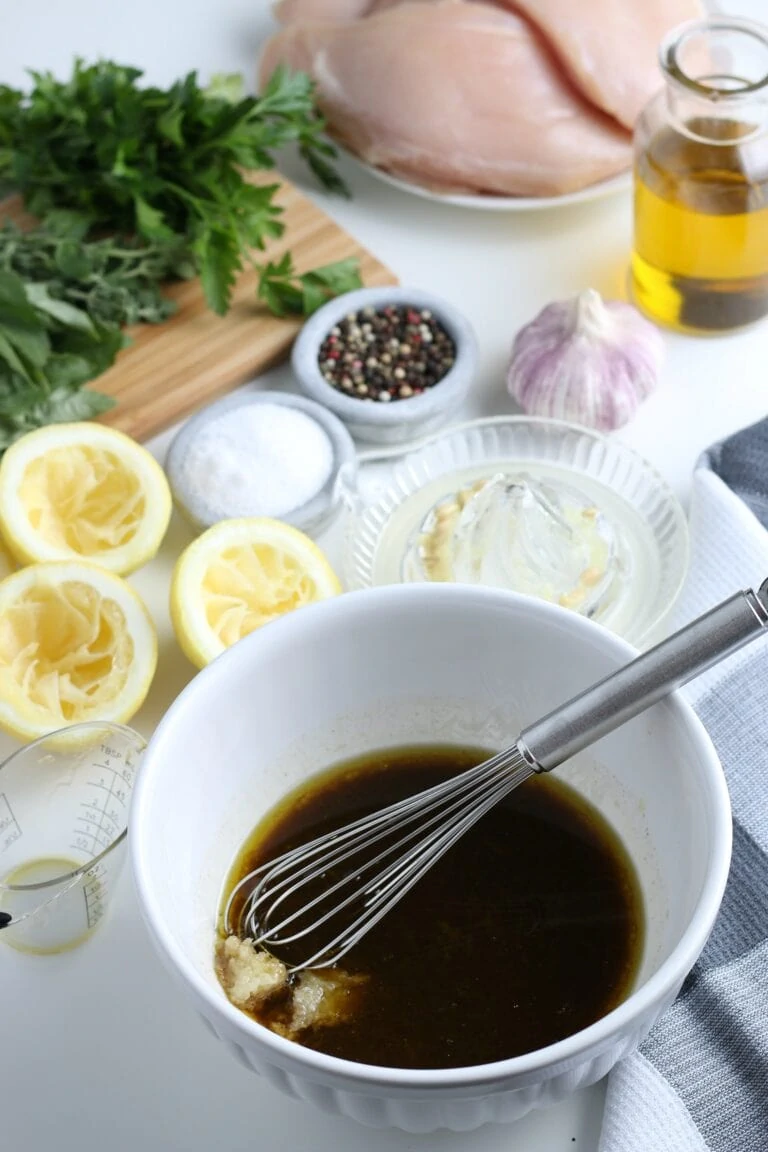 Mince garlic and add to bowl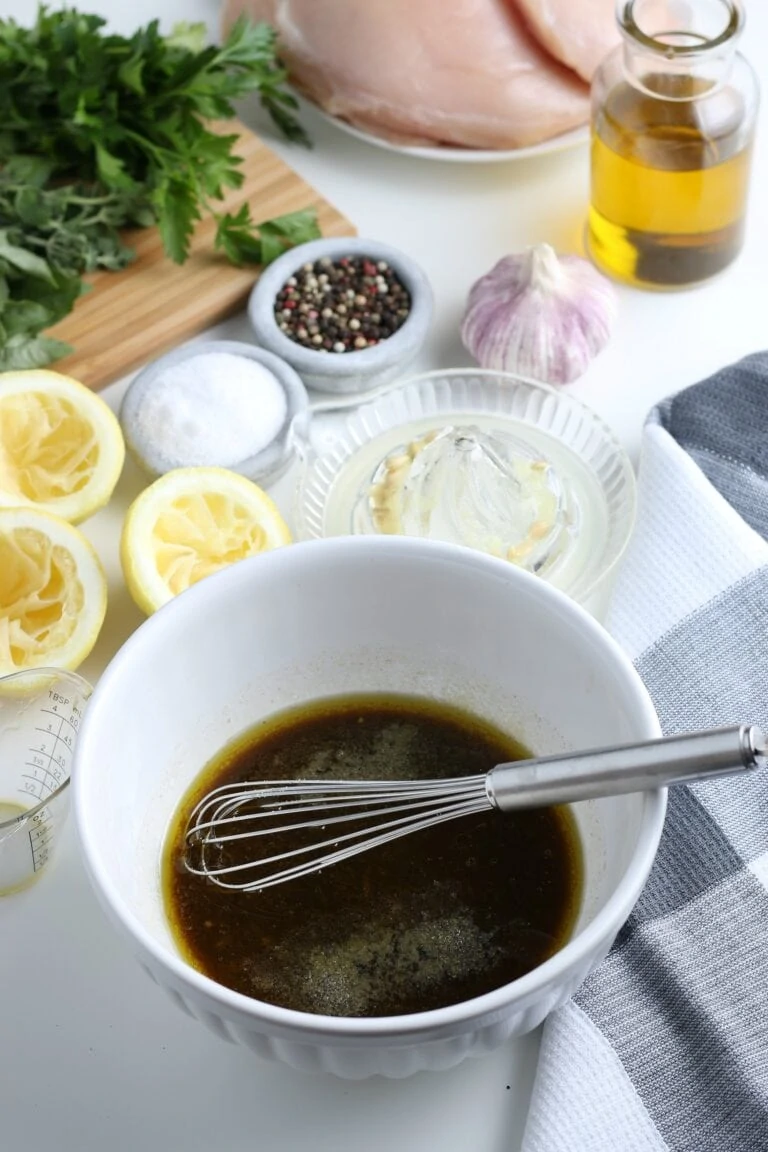 Whisk in salt and pepper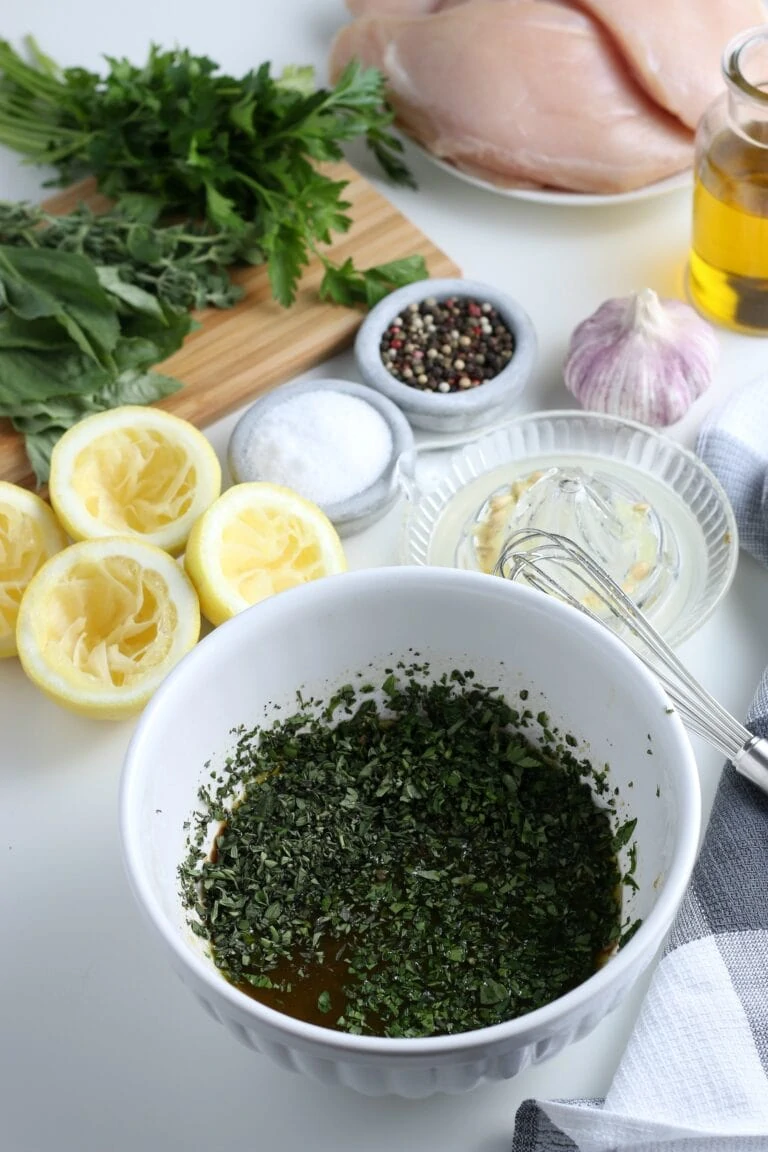 Cut herbs and add to the bowl
Whisk together until well combined, and now your best grilled chicken recipe marinade is ready to use! 
Add chicken to large bowl and pour marinade over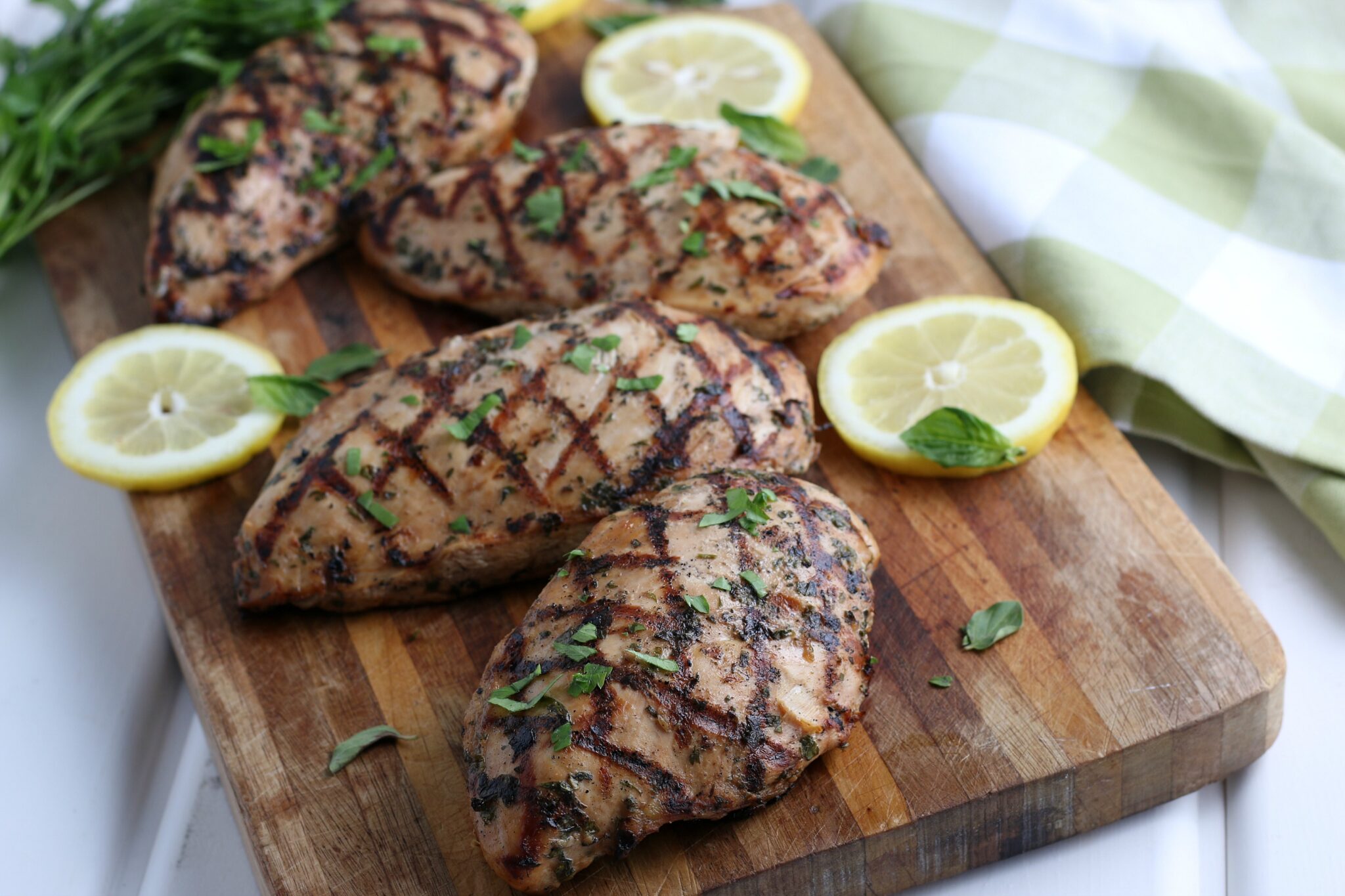 Refrigerate at least 2 hours, up to 8 hours, then  remove chicken from marinade and grill it up!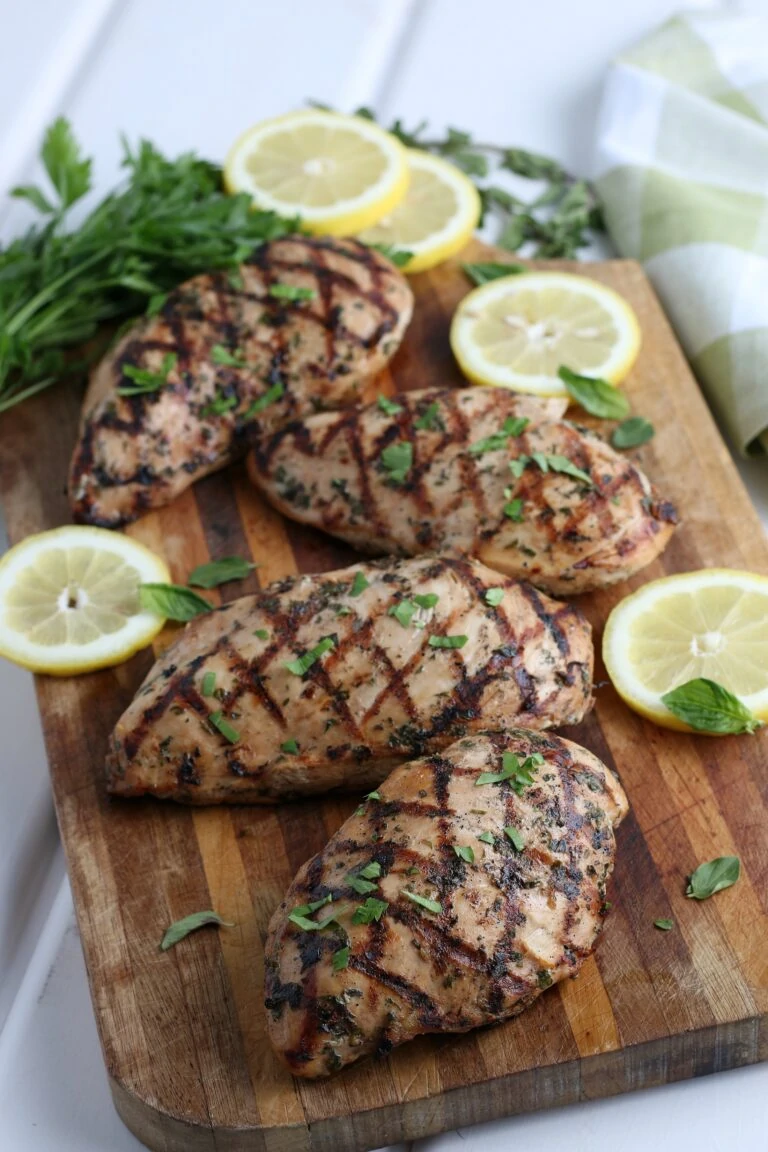 Chicken Marinade 
Serves 4
Prep Time: 5 min 
Chill Time: 2-8 hours
Pro Tip To Make It Ahead of Time: 
Freezer friendly version – freeze uncooked chicken with marinade in freezer bag. 
Thaw overnight in the refrigerator, then grill or cook in a skillet.
Printable Recipe for Grilled Chicken Marinade: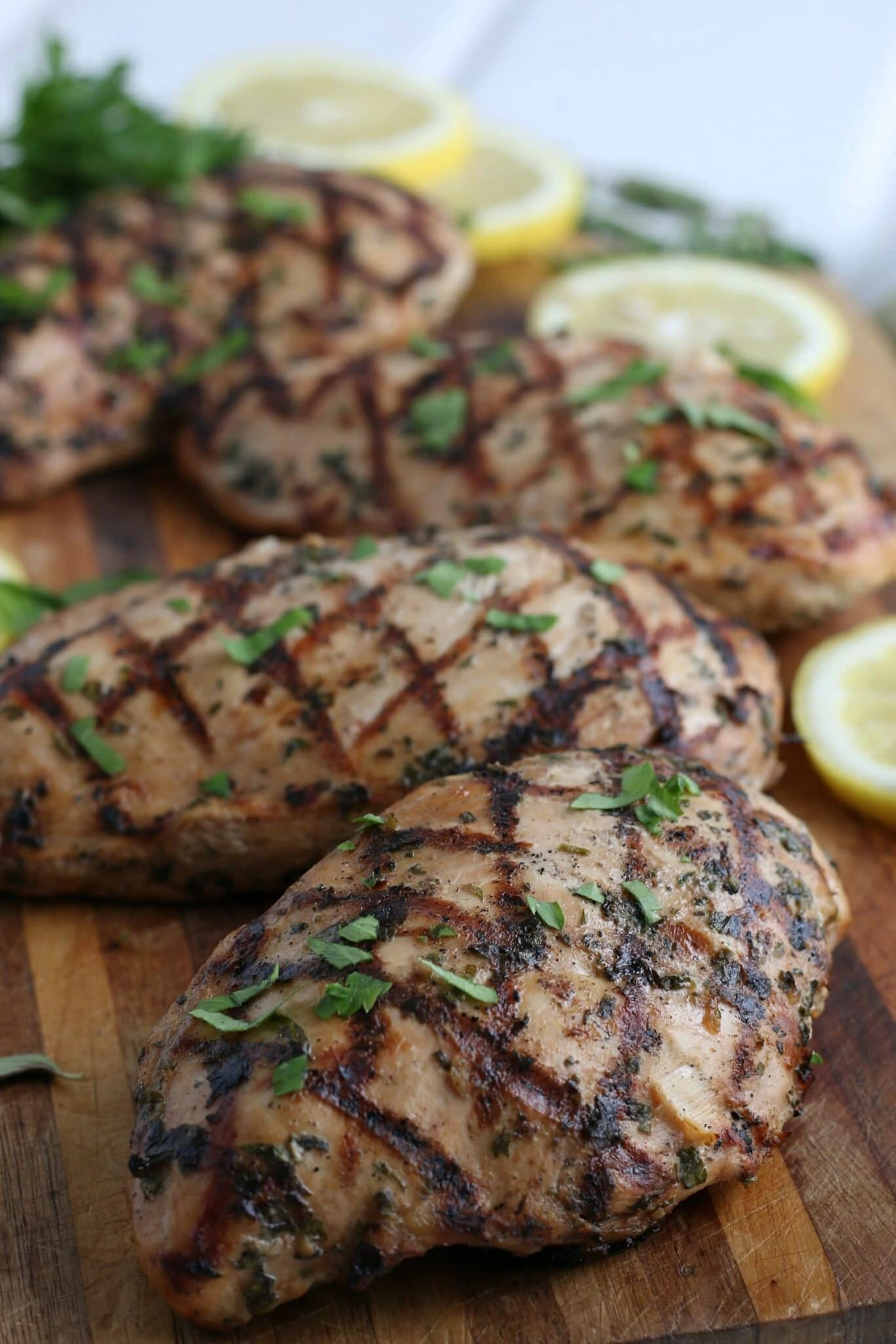 Here's a printable version of the Grilled Chicken Marinade recipe for you to print off to put in your recipe binder or notebook.
Print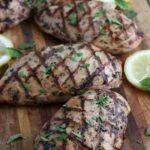 Best Grilled Chicken Marinade Recipe – Perfect for Summer Grilling!
---
Description
This Marinade takes 5 minutes to put together, and will add so much great favor to any chicken grilling you plan to do!
---
¼ cup

fresh lemon juice

3 tablespoons

Worcestershire Sauce 

¼ cup

olive oil

3

cloves garlic, minced

½ teaspoon

salt

½ teaspoon

black pepper 

2 tablespoons

fresh oregano, minced or

2 teaspoons

dried oregano

¼ cup

fresh parsley, minced and lightly packed or

4 teaspoons

dried parsley 

¼ cup

fresh basil, minced and lightly packed or

4 teaspoons

dried basil 

4

skinless, boneless chicken breasts 
---
Instructions
Add lemon juice and Worcestershire sauce to medium bowl

Whisk in olive oil

Mince garlic and add to bowl

Whisk in salt and pepper

Cut herbs and add to the bowl

Whisk together until well combined

Add chicken to large bowl and pour marinade over

Refrigerate at least 2 hours, up to 8 hours

Remove chicken from marinade and grill
Recipe Card powered by
More Chicken Recipes to Check Out: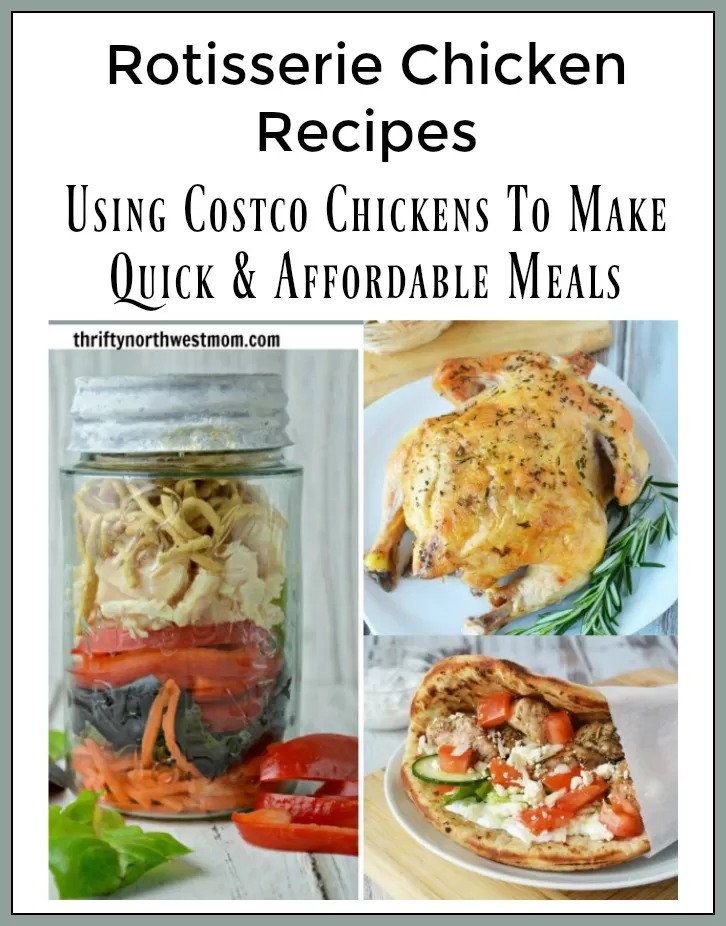 Rotisserie Chicken Recipes – Using Costco Chicken
Slow Cooker Teriyaki Chicken – Just 3 ingredients