Easy Asian Chicken Salad Wraps Recipe!
This post may contain affiliate links and I may be compensated for this post. Please read our disclosure policy here.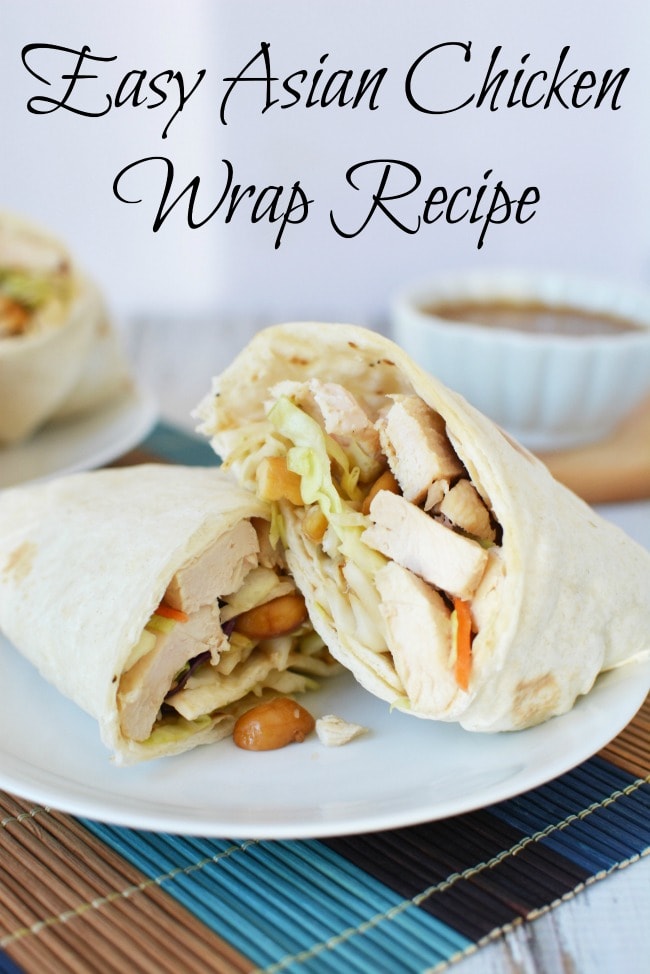 Easy Asian Chicken Salad Wrap Recipe
If you are looking for a super easy lunch time recipe, or a great meal for a busy weeknight, try this Asian Chicken Wraps Recipe. You can really use any type of chicken in them. We often make them with baked chicken breasts, but you can use rotisserie chicken or  breaded chicken as well to keep it really simple! The chicken strips add a nice crunch to the wrap and the flavors blend together so nicely. If you want to keep it on the healthier side, you could use whole wheat tortillas, and rotisserie chicken or baked chicken.
You can keep the Frozen Chicken Strips in your freezer, or rotisserie or shredded chicken too – so its a great last minute meal idea too if you don't have something else planned for lunch or dinner. The other thing I love is that you can cook these chicken strips up in the oven, put them in a tortilla and then add any of your favorite toppings to make different versions as well (i.e. add bacon, ranch, tomatoes and lettuce for a Bacon Chicken Ranch wrap, etc).
Another idea for this recipe is to use the smaller tortillas, and less filling, and cut them up to serve as appetizers or small sandwich bites for a party. They would be perfect for a baby shower, or any kind of luncheon for that matter!
Here is how to make the Asian Chicken Wrap:
It is light tasting, has some crunch to it, and can be assembled in minutes!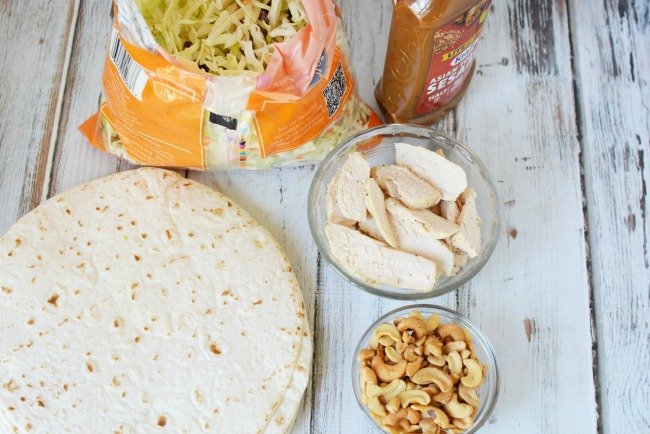 Ingredients:
Cooked chicken (you can use rotisserie chicken, chicken strips, or any kind of shredded chicken in this recipe)
Tortillas
Cole Slaw Mix
Asian Sesame Dressing
Cashews
Cilantro and Celery are two other great options if you want to make it a bit fancier)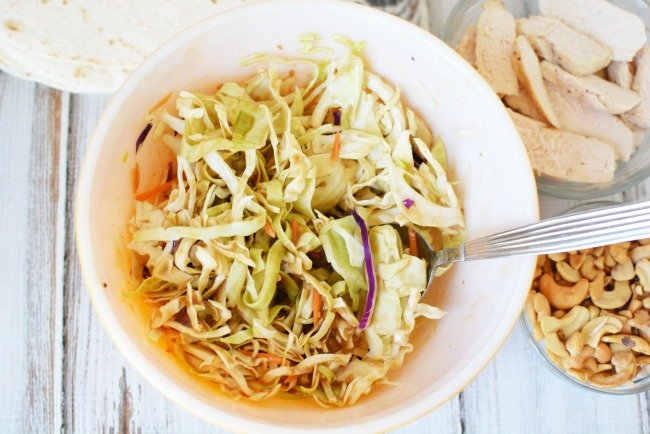 Mix Salad Dressing into the Coleslaw mix (approx. 1/2 cup dressing to bag of slaw, or to taste).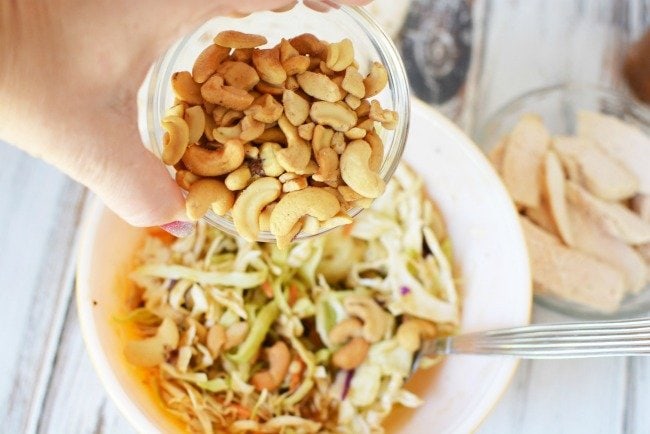 Add chopped cashews.
Lay Tortilla flat and add a layer of the chicken strips down the middle of tortilla (leave half inch on each end).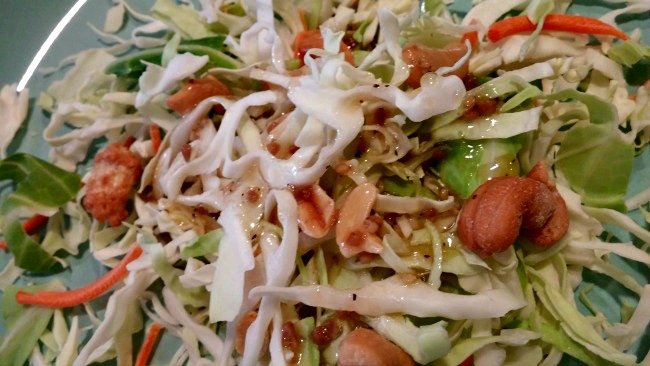 If you prefer you can mix the chicken directly into the salad mix. This way people can eat it as a salad or a wrap.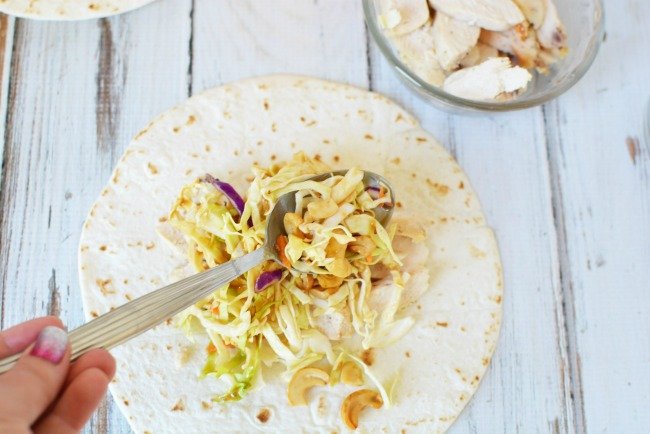 Add a healthy layer of the coleslaw mix to the top of the chicken.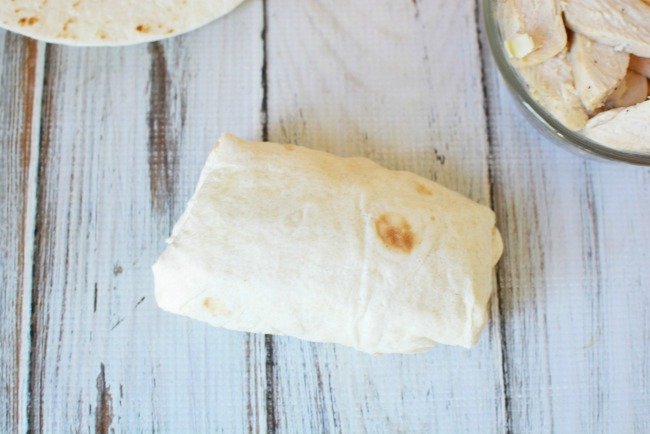 Fold in the short sides (where you left a half inch room) and then roll the tortilla up.
Cut in half and serve!
A side of grapes goes really well with this sandwich. You can also slice it into thick pinwheel size portions to feed more folks at a party.
Printable Recipe for Asian Chicken Salad Wrap Recipe:
Here's a printable version of the Asian Chicken Salad Wrap recipe for you to print off to put in your recipe binder or notebook.
Print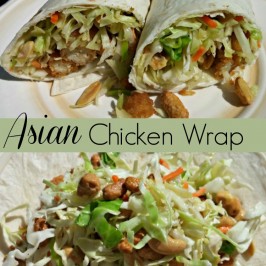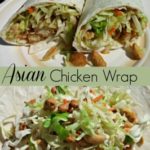 Asian Chicken Wraps Recipe (Use Frozen Chicken Strips)!
---
Cooked chicken (we used Chicken Strips in this recipe, but you can also use rotisserie chicken, or any kind of shredded chicken in this recipe)
Tortillas
Cole Slaw Mix
Asian Sesame Dressing
Cashews
(Cilantro and Celery are two other great options if you want to make it a bit fancier)
---
Instructions
Cook the Milford Valley Chicken Strips in the oven, according to the directions on the box (or prepare shredded or rotisserie chicken)
Once the chicken strips are cooked, warm a tortilla in the oven, microwave or tortilla warmer
Mix Salad Dressing into the Coleslaw mix, and add cashews (approx. 1/2 cup dressing to bag of slaw, or to taste)
(*add cilantro and celery if you choose to use those)
Lay Tortilla flat and add a layer of the chicken strips down the middle of tortilla (leave half inch on each end)
Add a healthy layer of the coleslaw mix to the top of the chicken
Fold in the short sides (where you left a half inch room) and then roll the tortilla up
Cut in half and serve
More Recipes to Try: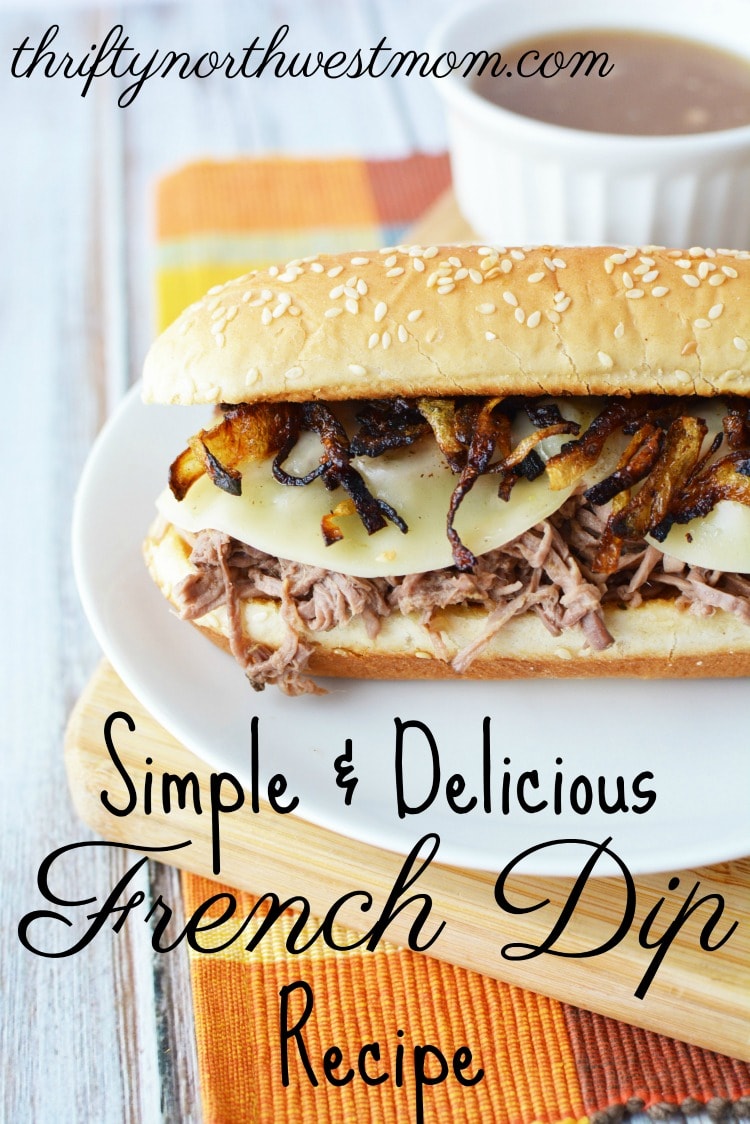 3 Ingredient French Dips Recipe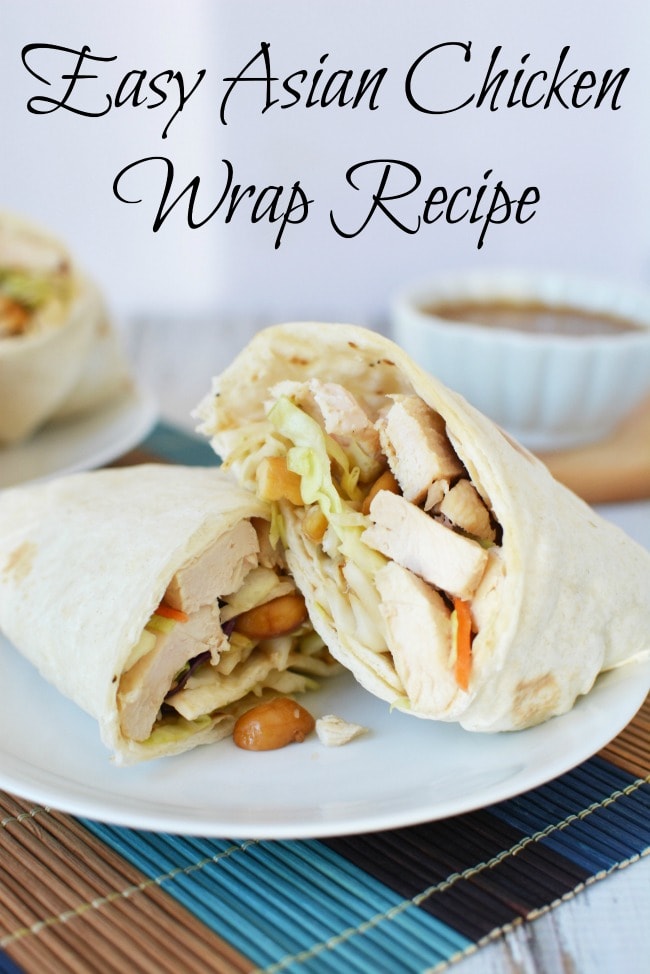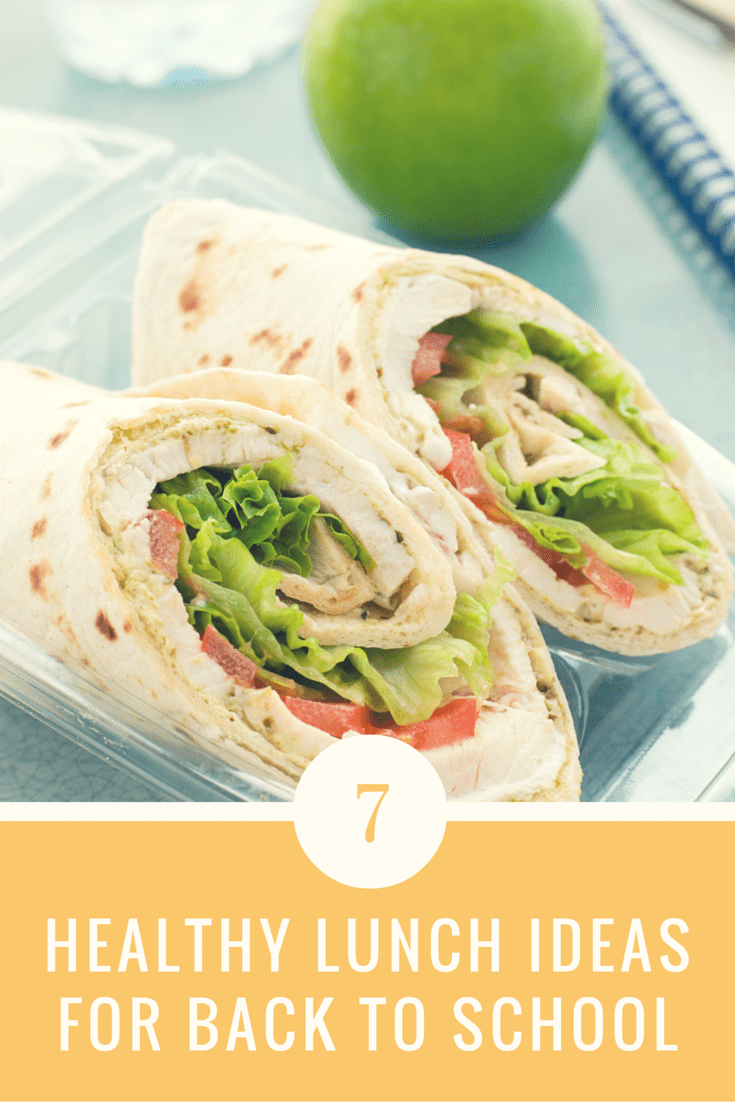 7 Healthy Lunch Ideas for Back to School