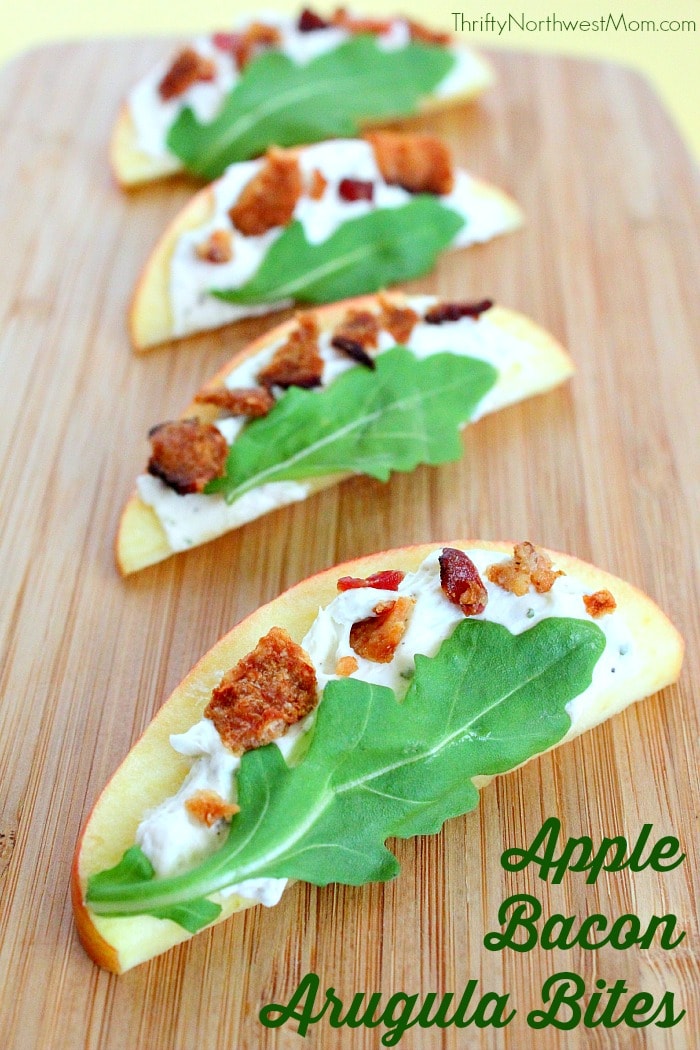 If you're looking for an easy yet delicious appetizer, Apple Bacon Arugula Bites would be perfect for New Years Eve or other get-together as it is fast & easy to whip up. This recipe just requires a few ingredients & prep time is minimal (my kind of appetizer!), yet it looks sophisticated & is light & tasty for a party!
Ingredients: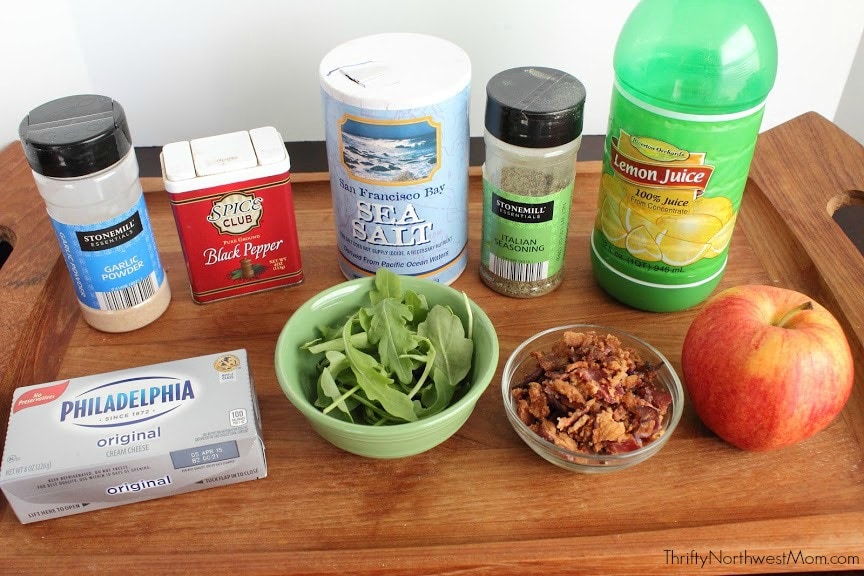 1 large Apple, sliced

1 Tbsp. Lemon Juice

2 Cups water
8 oz. Cream Cheese
1⁄2 teas. Garlic Powder
1⁄2 teas. Salt
1⁄2 teas. Pepper
1 teas. Italian Seasoning.
2‐3 Bacon slices, cooked and crumbled
Baby Arugula
Instructions: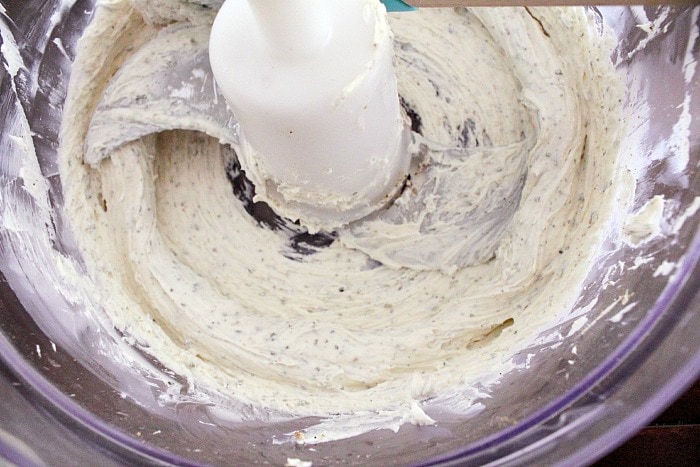 Core and Slice apple into 16‐20 slices and add to a bowl with the Lemon juice and water, set aside.
In food processor combine Cream Cheese, Garlic Powder, Salt, Pepper and Italian seasoning running about 30 seconds and scraping down with a spatula and repeat two more times.
Remove Apple slices from Lemon water and pat dry.
Spread enough Cream cheese mixture on slice to almost cover the whole slice.
Place a small leaf of Arugula on the lower half of the Apple slice and Bacon crumbles on the other half. Repeat with remaining slices.
Serve or refrigerate in airtight container until serving.
If you're looking for more party dishes, here are a few more to check out:
And make sure to check out our Pinterest Appetizer Board for more inspiration for your New Years Eve parties!
Follow Jen & Sia | Thrifty NW Mom's board Recipes: Appetizers on Pinterest.
What is your favorite appetizer to bring to a party?