Alaska Airlines Sale – As Low As $20 O/W (Seattle to Portland $40 RT for late March, April, May travel)
This post may contain affiliate links and I may be compensated for this post. Please read our disclosure policy here.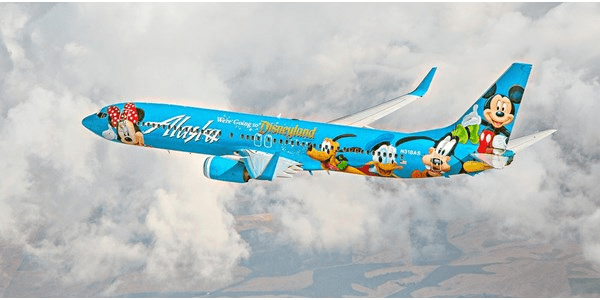 Alaska Airlines Sale 
As Low As $20 O/W (Seattle to Portland $40 RT for late March, April, May travel)
Are you headed somewhere this Spring or Summer? Check out this Alaska Airlines Sale happening right now with prices as low as $20 one way from Seattle & many other destinations around the country. We found RT from Seattle to Portland for just $40 for late March, April and May travel. These lower priced flights may sell out, so check it out soon if you are interested.
Other major carriers such as American, Delta, Hawaiian, JetBlue, Southwest, and United often price match along many of the routes, so make sure to compare to find the best deal for your spring getaway.
Alaska Air Sale: Winter/Spring Travel from $40 Roundtrip, $20 One-way
Details of this sale include (and they have flights advertised from $49 each way) here, and flights must be booked by 3/7.
Travel Period: March 19 – May 20, 2020..
Travel Days of the Week: Tuesdays, Wednesdays, and Saturdays for most routes.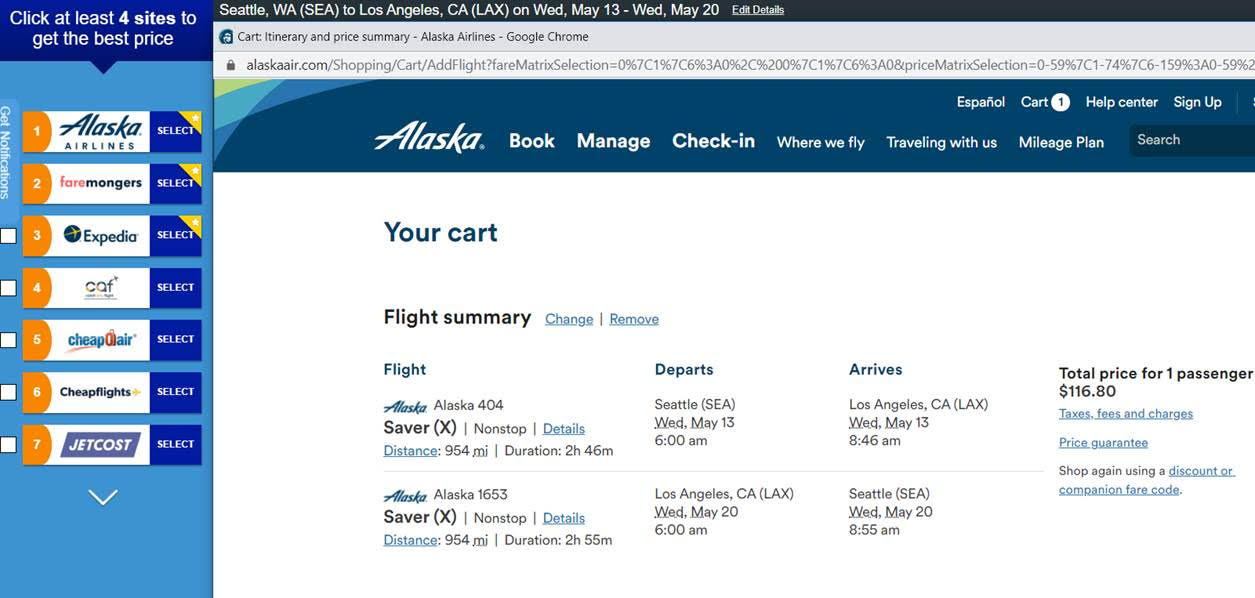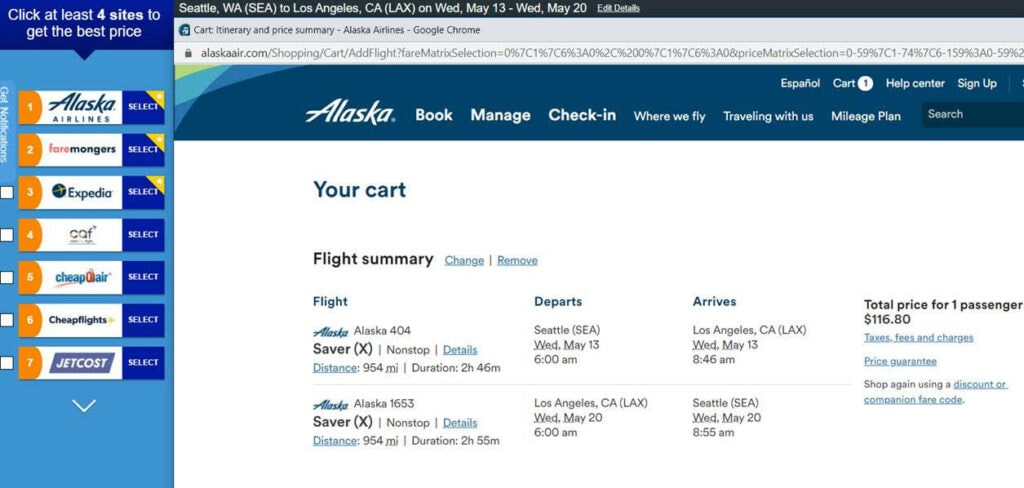 This is a great time to purchase tickets if you are headed to Disneyland for these fantastic prices. We found RT tickets to LAX from Seattle for as low as $117!
If you are heading to Disneyland, you may want to check out our  Disneyland Savings Page with tons of ways to save at Disneyland on hotels/lodging, food, souvenirs & more!
Plus check out our list of Southern California discounts for attractions such as Universal Studios, Legoland, Knotts Berry Farm & much more!
Travel Availability
Tickets must be purchased by Saturday, March 7, 2020, at 11:59 pm PT.
Here are a few of the prices from Seattle:
 SEA to Las Vegas $98 RT
Seattle to SFO as low as $98 RT
Seattle to Portland as low as $40 RT
Seattle to LAX as low as $117 RT
Checkout the full sale page here, for details and prices for the specific dates you need to fly.