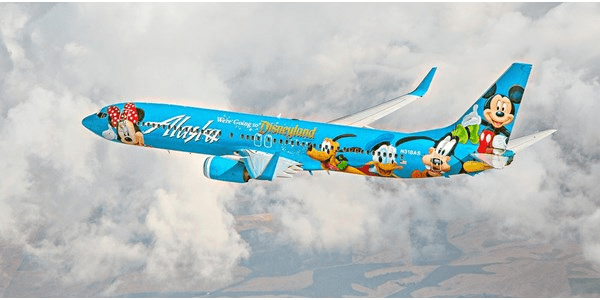 Alaska Airlines Sale 
Are you headed somewhere this Spring or Summer? Check out this Alaska Airlines Sale happening right now with prices as low as $44 one way from Seattle & many other destinations around the country. There are actually two Alaska Airlines sales going on right now.
The first is a longer sale (and they have flights advertised from $44 each way) here, and flights must be booked by 1/21.

Travel Period: February 4 – April 20.
Travel Days of the Week: Tuesdays, Wednesdays, and Saturdays for most routes.
Travel to/from Hawaii: Mondays, Tuesdays, Wednesdays, and Thursdays.
Blackout Dates: February 12 – February 23.

This second sale is a two day sale, and is going on now but the cheaper dates are selling fast – flights must be booked by January 9th.

The lowest prices are typically on Tuesdays,  Wednesdays & Saturdays.
We found these prices available from select dates Jan. 7 – March 11.
This is a great time to purchase tickets if you are headed to Disneyland for these fantastic prices.
If you are heading to Disneyland, you may want to check out our  Disneyland Savings Page with tons of ways to save at Disneyland on hotels/lodging, food, souvenirs & more!  Airports near Disneyland are as low as $79 each way. Las Vegas is just $79 one way from Seattle too!
Plus check out our list of Southern California discounts for attractions such as Universal Studios, Legoland, Knotts Berry Farm & much more!
Los Angeles … $59
Dallas (Love Field) … $89
New Orleans … $119
Orlando … $129
Atlanta … $149
When: select dates through March 11
Checkout the full sale page here, for details and prices for the specific dates you need to fly.