Air Fryer Recipes – 12 Must Try Recipes To Use In Your Air Fryer!
Did you get an Air Fryer for the holidays, or have had one and need some new inspiration? If so we have a number of Air Fryer recipes that are a little bit out of what you might find in the standard recipe book that might have come with your air fryer.
I got one for Christmas and I love it! It is a game changer in my house. My husband loves fried food, but I have never really enjoyed making it, and never felt great about eating food that was cooked in that much oil. We have done a review on what we thought of an air fryer verses traditional deep frying that we will share with you tomorrow. When I first got my air fryer though, I was not sure what I could cook in it besides french fries, chicken wings, fried chicken and egg rolls. So we asked a handful of other bloggers we know what they were cooking in their air fryers, and here are some of their favorite recipes you can try.
If you still want to build up your Air Fryer Recipes, we have another post on great dinner meals to make in your air fryer here too.
Recipes for Side Dishes You Can Make in Your Air Fryer: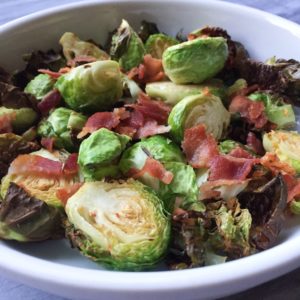 Air Fried Brussel Sprouts from Beauty and The Bench Press
Gluten Free Cheese Bites from Ann's Entitled Life
Air Fryer Tostones (Plantains) from Robyn's World
Recipes for Breakfast Dishes you can make in the Air Fryer: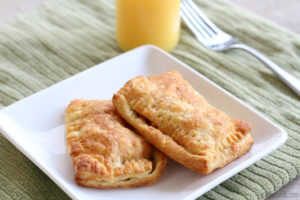 Air Fryer Breakfast Pockets from Ginger Casa
Air Fryer French Toast Sticks from 5 Minutes For Mom
Air Fryer Apple Pie Filo Pastries from 5 Minutes For Mom
Dinner Recipes for the Air Fryer: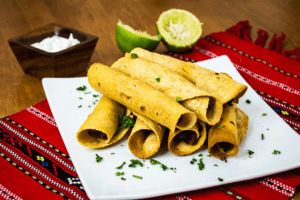 Mesquite Pork Taquitos from The Starving Chef
Air Fried Buffalo Chicken Strips from Beauty and The Bench Press
Honey Garlic Chicken Wings from This Old Gal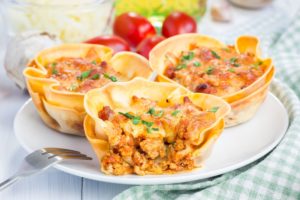 Slimming World Lasagna Cups from Recipe This
Air Fryer Copycat Chick-Fil- A Sandwich from This Old Gal
Air Fryer Sweet n' Sour Pork from This Old Gal