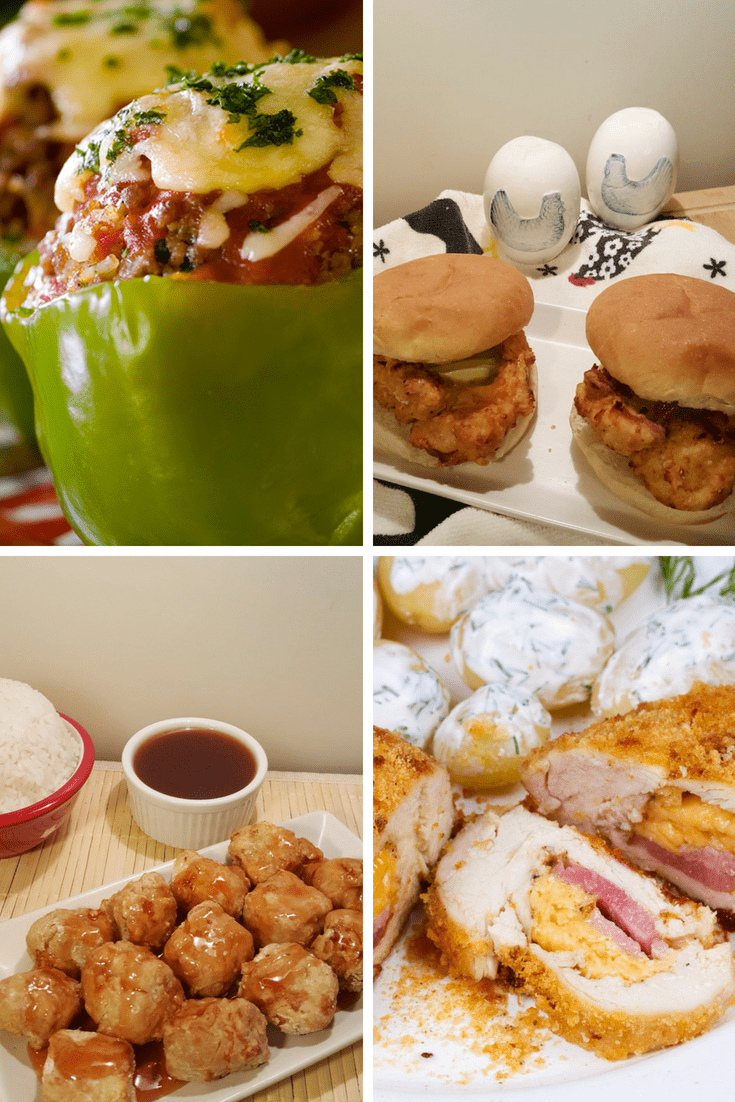 15 Delicious Air Fryer Dinner Recipes
If you have not jumped on the Air Fryer bandwagon yet, and are wondering if it might be a good fit in your kitchen, you can read our Air Fryer review here with more information on how they work.
In addition to these 12 Air Fryer Dinner Recipes below, we also have this article with 12 more Must Try Air Fryer Recipes to add to your Air Fryer Recipe book!
Below you will found 13 recipes that you can add to your dinner menu, and all are made using an Air Fryer.
Chicken Fried Rice – I love the idea of making fried rice in the air fryer. What a great way to combine all of the ingredients and then be able to walk away while it is cooking. This recipe looks delicious as much as it looks easy. 
Buttermilk Chicken – Fried Chicken and Fried Wings are the reason we got our Air Fryer in the first place, and this is a good old fashion recipe you can use to make amazing fried chicken. 
Whole Chicken – Did you know you can make a whole chicken in the air fryer, and it will take much less time then cooking it traditionally, not to mention give you that crispy skin on the outside. 
Chicken Cordon Bleu – This is a flourless recipe, and is a crowd pleaser!
Rosemary Turkey Breast – this is a turkey recipe you can enjoy all year long, so you don't have to wait for Thanksgiving to get your turkey on!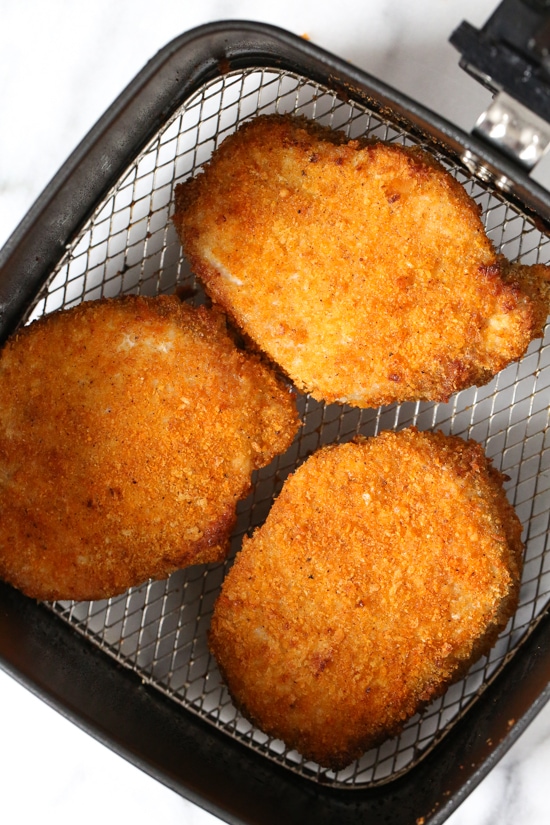 Crispy Breaded Pork Chops – This is a nice healthier alternative to traditional fried pork chops, and just as delicious!
Not Fried Fried Chicken – Can you have too many fried chicken recipes? I don't think so!
Cajun Salmon – I had not thought of cooking salmon in the air fryer, so was excited to see this recipe!
Pork Taquitos – This recipe is not only great from scratch, but is a perfect one to use leftover pork or chicken for!
Bang Bang Shrimp – Another great seafood recipe to add to your meal planning menu. 
Chicken Parmesan – Here is a healthier version of one of my favorite meals. All the taste, and less fat!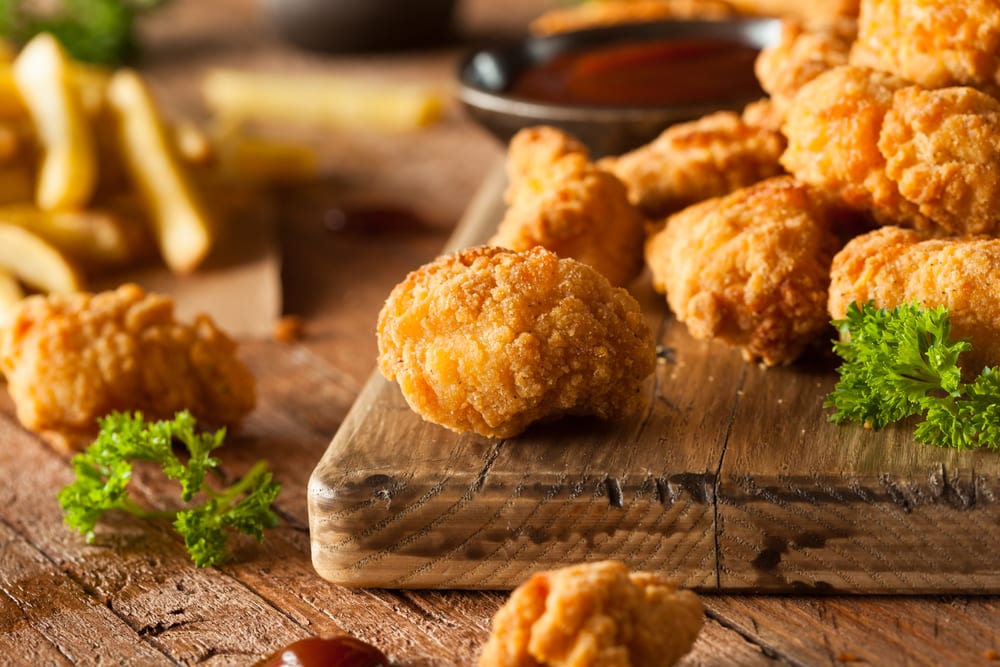 Copycat KFC Popcorn Chicken – A recipe your kids will thank you for!
Roasted Stuffed Peppers – This one presents so well, and is a great one to serve when you want something special. 
Be sure to check out our recipes page, for more great dinner recipe ideas!