5 Premade Easter Basket Ideas That Are Inexpensive!
This post may contain affiliate links and I may be compensated for this post. Please read our disclosure policy here.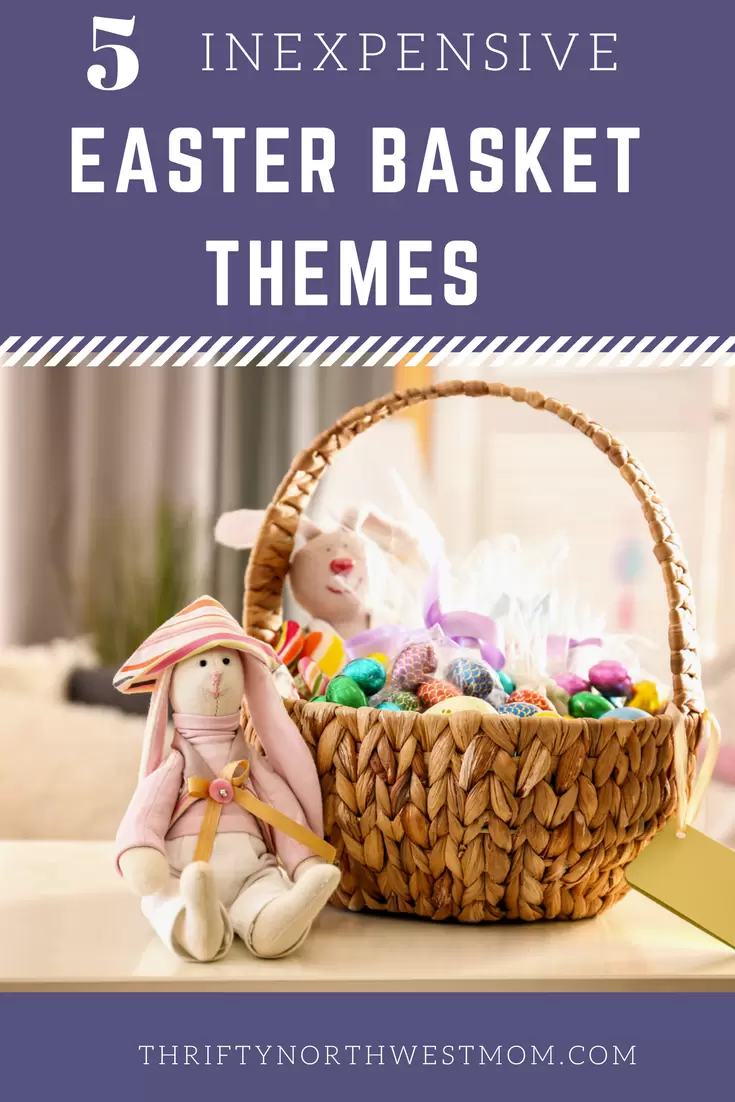 5 Premade Easter Basket Ideas That Are Inexpensive!
Easter is coming up soon and you may have already bought items for your child's Easter basket.  But if you're still in need of some last-minute ideas that won't break the bank, we've got a few easy ideas for you for premade Easter Baskets, so you don't have to work too hard.
I always struggle with ideas of what to put in the basket that will be meaningful and personalized for each child and not just random little trinkets or toys that will be forgotten within a few days.  We also try to only give one special candy in their basket to keep it healthier.   For those of you with older children, pre-teens and teenagers, it will get even tougher to think of gifts they will enjoy as their interests are more specific as they grow. So, here are some ways you can create a personalized and special Easter basket geared towards your child's interests without spending a lot of money.
If you are wanting to make your own, we do share lots of Non Candy Easter Basket Filler ideas here too. And if you want to keep it simple, and gift them a plushie, we have a big round up of Easter Squishmallows here.
In addition to the DIY Easter Gift Basket Ideas below, here are a few affordable options for Premade Easter Baskets too::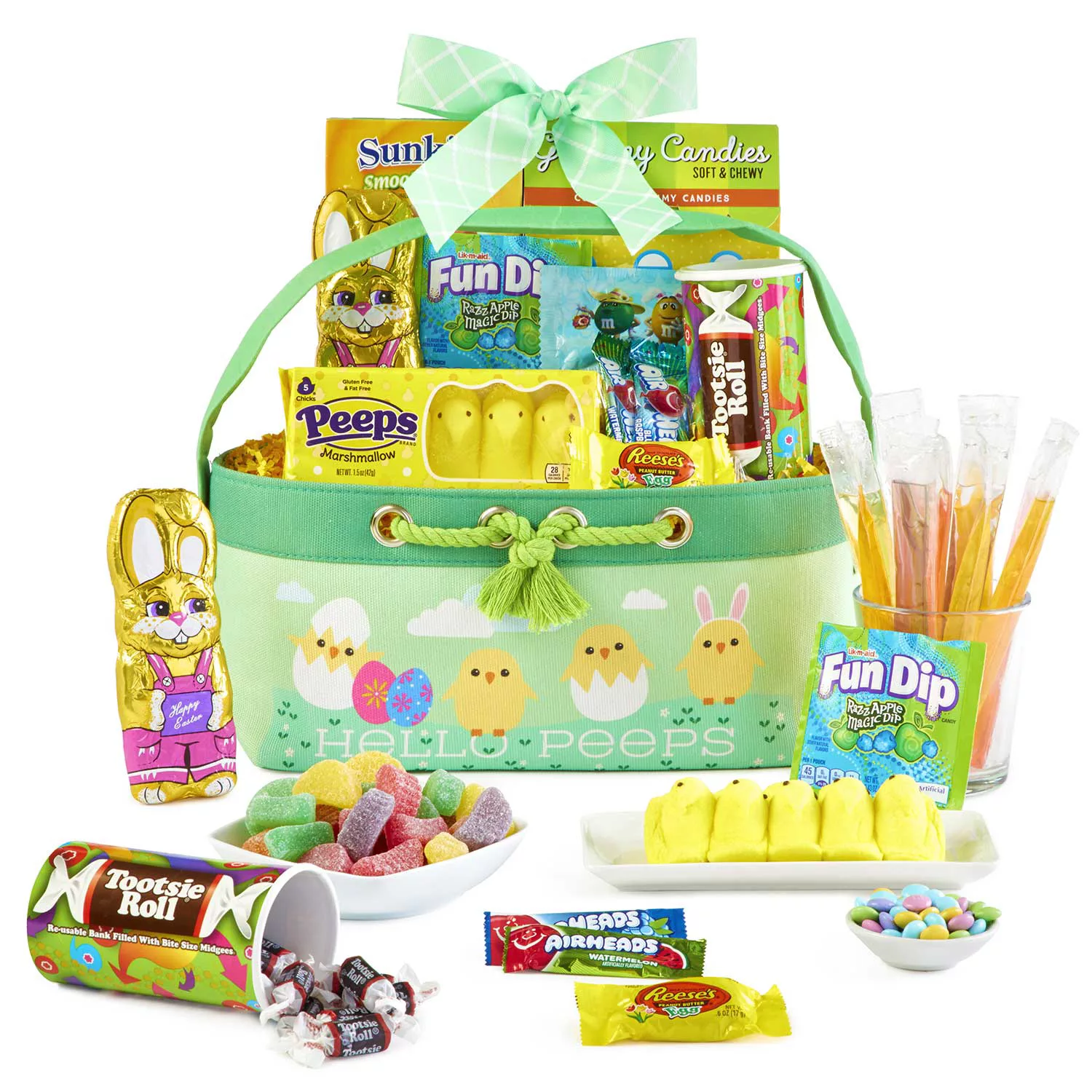 Sam's Club has these Tote Easter Baskets in Pink, Blue and Green for just $19.98 here.
This Easter Baskets is not really a basket at all, but comes packed in a Unicorn backpack and is perfect for unicorn fans, and only $26.98 at Sams Club.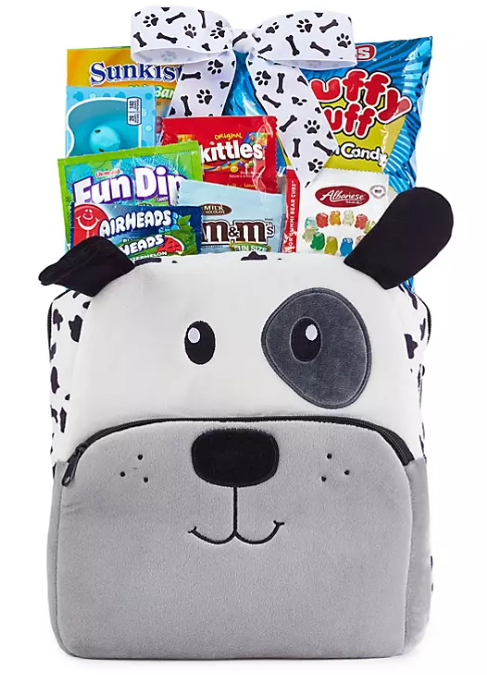 And here is a dog Easter Basket (well really a Easter backpack) for the pup fans you are shopping for, also priced at $26.98
If you do not have a Sams Club membership, you can find some super Sams CLub membership offers here.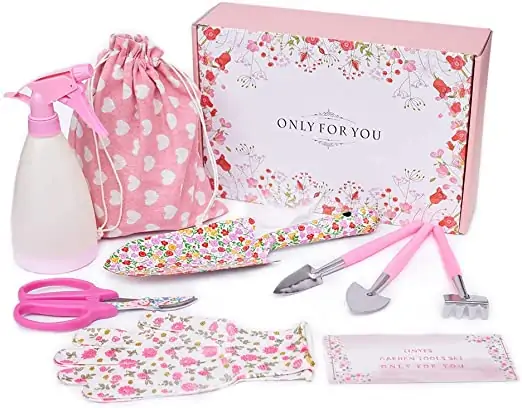 Garden Lover Basket:
If you have a child who loves to get outside and get their hands in the dirt, this could be the perfect basket to cater to their love of the outdoors. Fill their basket with kid-sized gloves, little shovel & trowel, sun hat, seed packets of a variety of vegetables and flowers, and a nature journal to keep track of what they're growing or seeing in the garden.  Instead of a basket, use a bucket or even a large, open watering can to fill with their items.  The dollar store and the Target $1 Spot are great places to find gardening items for kids on the cheap. You could put together a fun basket for anywhere from $5 – $10.
If you want to buy it as a set, the one shown above is only $15.98 on Amazon here.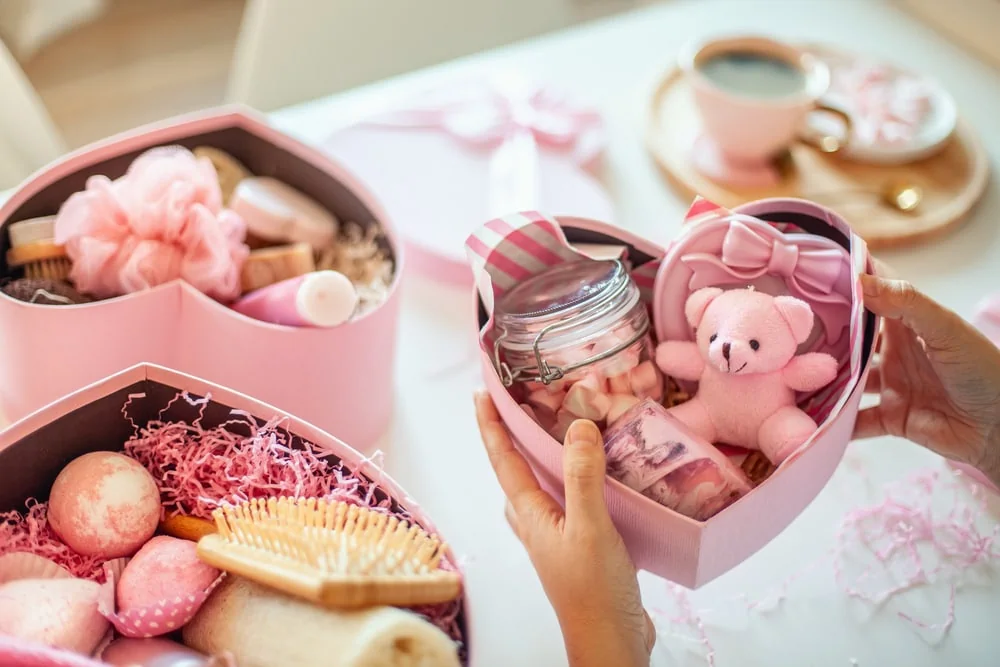 Pampering Basket:
This would be a fun gift for the pre-teen or teenage girl who loves to get pampered – fill her basket with bubble bath, lotions, manicure set,  fun nail polish colors, makeup for the older girls and loofah. You can find great deals on spa items from stores like Bath & Body Works using their store coupons or the drugstores where you can combine store and manufacturer coupons to maximize your savings.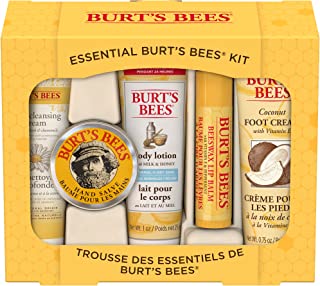 If you want to buy it as a set, there are lots of ideas under $20 on Amazon here. Or the Burts Bee Set is under $10 here,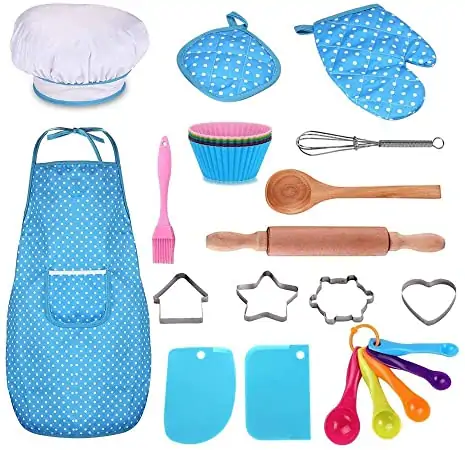 Little Chef Basket:
If you have a chef-to-be in your family,  he or she would enjoy a basket filled with kitchen tools and items to use cooking. Depending on the age of your child, you could fill the basket with a kid-sized apron,  little kitchen tools (spatula, mixing spoons, dish towels, rolling pin) – for the younger crowd, these can be play kitchen tools and even find some play food to add into their basket. For kids who are old enough to be helping in the kitchen, you could find real kitchen tools in fun, bright colors, a kids cookbook, and even some real food items to add in to the basket such as a box of brownies, cake mix, frosting and sprinkles (every child loves sprinkles!). Once again, the dollar store offers a lot of selection for kids or adult individual cooking items as does the dollar sections of Target and Walmart.
You will also find lots of pre-assembled kits here for under $20 for kids.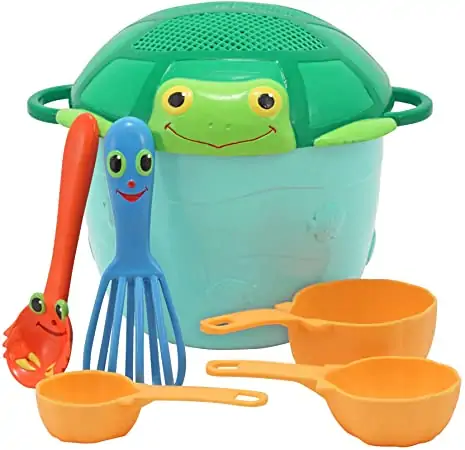 This Melissa and Doug sand play set is just $1599 .right now!
Sun Lover Basket:
With summer getting closer and closer, this would be a fun gift to give your child to get them excited for a summer of fun! You could grab a beach bucket and fill it with a colorful beach towel, flip flops (Old Navy often has basic flip flops for just $2.50/each), sunglasses, sunblock, bubbles, sidewalk chalk, and a fun sun hat.  This gift basket would be great for a child of any age! Since you would be putting in a few larger items, you wouldn't need as many items to fill the basket to keep the costs down.
Find lots of ideas here for under $15!
Artist's Basket:
For your little budding artist, fill his or her basket with fun art supplies to add to their collection. For the younger kids, find fun sticker booklets, foam shapes,  coloring books, washable markers and finger paint to stuff in their basket. Older kids might enjoy pads of paper or sketchbook, mini canvases, paint and paint brushes, pastels and more. You can find many items for younger kids again at the dollar store or dollar sections of stores. If you're looking for more specific items for your older kids, utilize the printable store or mobile coupons for craft stores such as Michaels, Hobby Lobby or Joannes to find discounts on those items.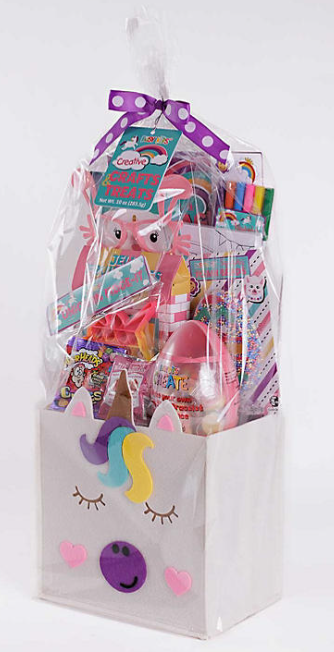 Sams Club also has this Kids art Easter Basket for $24.95 here.
Premade Easter Baskets under $15 (starting at $10) at Walmart:
Plus, find a number of additional Walmart Easter Basket options here, starting at under $15 each!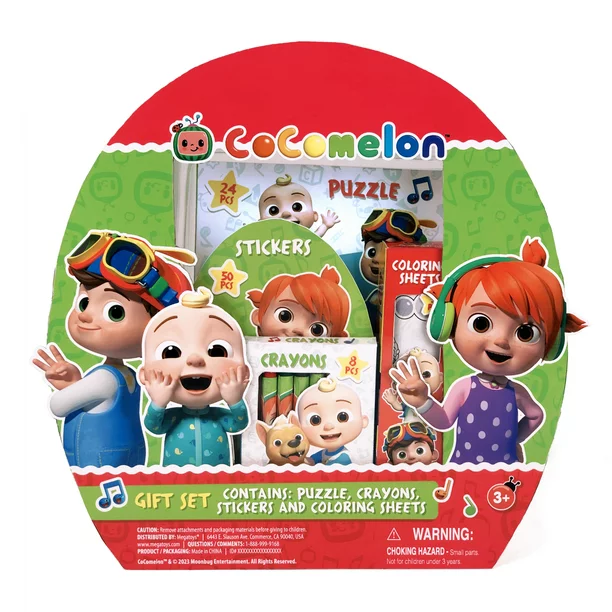 This CocoLemon one for example, is just $9.98, in the Walmart Easter Baskets section too!
These are just a few fun Easter basket theme ideas to get you started thinking about what your child is interested in and how you can personalize the basket and make it meaningful for your child! Don't forget to shop the sales and use those coupons to save even more as you shop!
More Easter Ideas: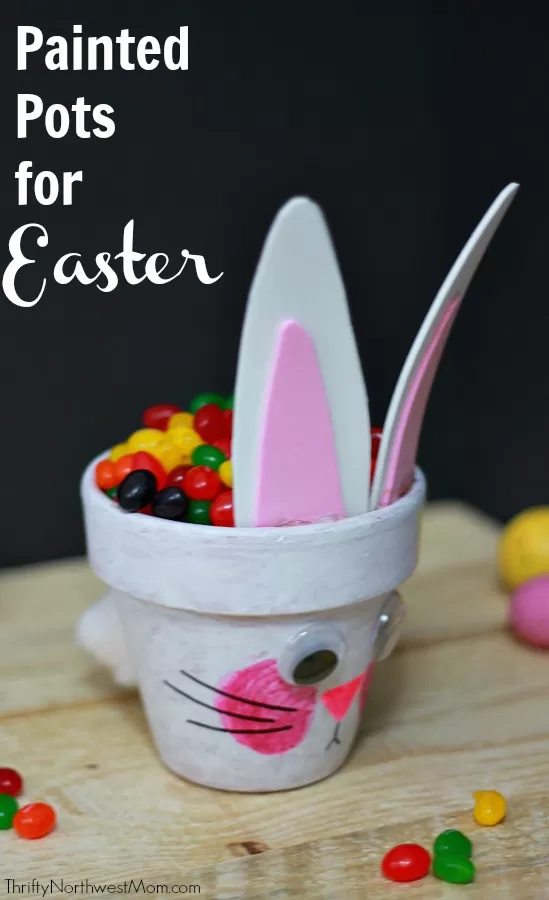 Baby Animal Painted Pots – Use for mini Easter basket or Easter decor