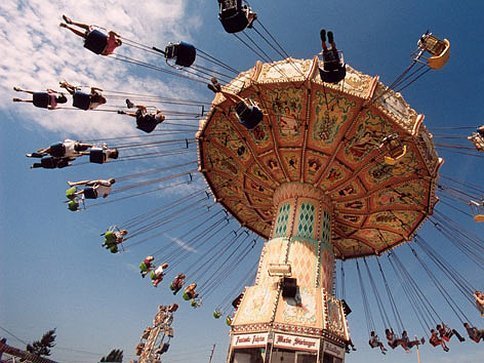 Will you "Do the Puyallup" this year for the Spring Fair? Amazon Local currently has the following discounts available for the Spring Washington State Fair if you plan on going!
The Washington State Fair is what used to be called the Puyallup Fair. The Spring Fair will be running from 4/16 – 4/19 this year! There will be an opportunity to get in free on 9/5 with a canned food donation, but this  is generally one of the best deals we see if you want the ride tickets or special attractions passes to the Vision Dome.
The Washington State Fair is the largest single attraction held annually in the state of Washington and continually ranks in the top ten largest fairs in the world. The Spring Fair is a great opportunity to enjoy that same fun, but on a little bit smaller scale (crowds are generally smaller, there are some perks like free parking, and it is a smaller fair and easier to navigate with younger kids).
Here are a couple of discounted ticket packages you can get to the Fair this year!
Find all of the Washington State Fair discount ticket options (Puyallup Fair discounts) here! (select Tacoma as your city if you have any issues finding the offer)