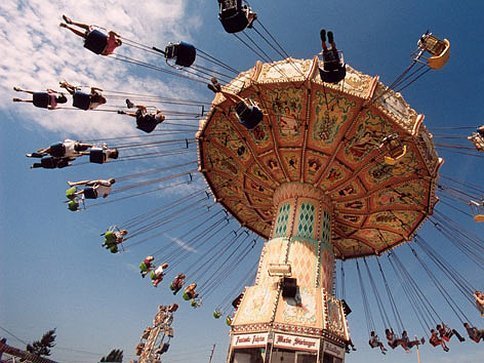 Washington State Fair Discount Tickets!
Groupon currently has the following discounts available for the Washington State Fair if you plan on going!
The Washington State Fair is what used to be called the Puyallup Fair. There is usually the opportunity to get in free the opening day, with a canned food donation, but this  is generally one of the best deals we see if you want the ride tickets or special attractions passes to the Star Trek Exhibit.
The Washington State Fair is the largest single attraction held annually in the state of Washington and continually ranks in the top ten largest fairs in the world. Its a favorite around her for families, but can add up if you like to do some of the extras, so this discount may come in handy.
Here are a couple of discounted ticket packages you can get to the Fair this year!
$30 for Two Tickets to Star Trek: The Exhibition Admission with Fair Gate Admission (09/11/15-09/27/15)
$72 for Two Fair Gate Admissions with 150 Ticket FunCard (09/11/15-09/27/15)
PLUS, some folks may have received a promo code that will give you an extra 20% off local deals with promo code HAPPY20 (get the first offer for $24 after coupon code, or the second one for $57.60)! I got it (you should see it in email, or when you are logged into your Groupon account it will show for you if your eligible to use it).
Find all of the Washington State Fair discount ticket options here!
These are good prices if you plan to see the Star Trek exhibit or want a Funcard (for rides). These are generally the best offers we see, and in previous years where not available once the fairs early bird specials start.
Fine Print:
Promotional value expires Sep 28, 2015. Limit 8 per person. Valid only for option purchased. Online redemption required. Refundable only on day of purchase. Discount reflects merchant's current ticket prices-price may differ on day of the event. Ticket value includes all fees.Merchant is solely responsible to purchasers for the care and quality of the advertised goods and services.
Thanks The Coupon Project!