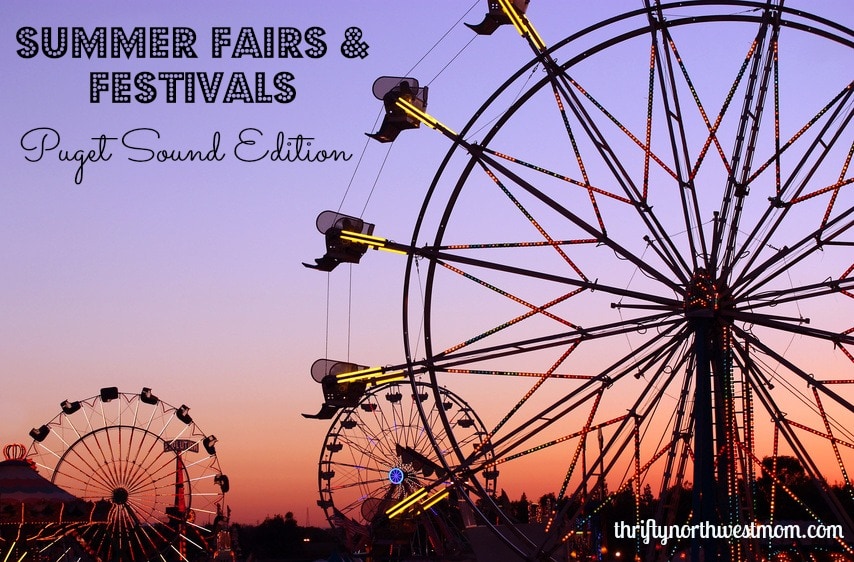 **This is the 2014 edition – we will update it with the 2015 edition in May 2015. However, this is still a valuable resource to use to plan out summer events – just check the links to find the updated dates as most of these festivals occur every year!
****************
We've teamed up for the 4th year in a row with local bloggers, Angela from Frugal Living NW & Karrie from Happy Moneysaver to bring you a list of all the summer fairs & festivals for Washington & Oregon for 2014.
There are a number of 4th of July events happening in almost every community & I only listed a few of the larger events, so make sure to check with your own community to see what they have going on.
If you're looking for more ideas for fun family activities around the Northwest , make sure to check out these pages:
If you see an event that I missed, leave a comment & I'll add it to the post! Let us know what your favorites are, too, and what you like about them!
Here's what you'll find:
Don't forget that you'll find the best frugal family events & activities going on around the Northwest, as well as national events, each Friday morning! 
King County:
Pierce County:
Snohomish County:
Skagit County:
Island County:
San Juan County:
Whatcom County:
Thurston County:
Lewis County:
Kitsap County:
Grays Harbor County:
Annaliese over at Grays Harbor Deals has an awesome list for festivals & summer events happening from Olympia west to the Coast for this summer so make sure to check out her list for more events.
Mason County:
Jefferson County:
Clallam County:
Pacific County:
So, what's on your list to check out this year! What are your favorite festivals around the Northwest? Let us know if we missed an awesome festival we should share!