Windsor Dresses – Affordable Homecoming & Prom Dresses & More!
This post may contain affiliate links and I may be compensated for this post. Please read our disclosure policy here.

Windsor Dresses – Affordable Homecoming & Prom Dresses & More!
If you need a special dress for Homecoming or Prom, or any other occasion, you need to know about Windsor dresses. They have been a game changer in my house. I have two teenage girls, and I can finally afford to get them new dresses for all the various dances and events without it killing my budget. I cannot believe how affordable their dresses are!
We have also saved a ton on homecoming outfits (my kids have not gone to prom yet – but you would save for that too), by buying our shoes and accessories at Windsor as well. They were closed one day when I first arrived at the mall, and I was in a hurry so I shopped the entire rest of the mall and ended up having to pay a small fortune for shoes I was not even that happy with. I noticed Windsor was open on my way out, so popped in really quick, and there were her shoes for a third of the price (I grabbed them and took the time to take the others back – that is how much I saved)!
Back when I was in school (a long time ago), these kinds of dresses were a big expense for families. Now, you can get Windsor dresses for events for under $30 a dress if you shop their sales. There are quite a few options in the $50 and under range, and you will find many different styles and colors.
There are a couple of things I would mention from my perspective as a mom (a little older and more conservative than my teens – ha!). Overall I have found these dresses to be a super value, and it is always our first stop and go to spot for the dances, but here are a few of my thoughts in terms of managing expectations.
The quality of the dress is not the same as the ones I would find when I younger. The material is generally thinner, but my kids seem to be just as happy with them (and often the dress is only worn one time). One of the things I have personally done is to have my kiddos were a pair of spandex shorts under their dresses. This has worked well for us as there are not panty lines, and I am comfortable knowing they have shorts underneath and I don't have to worry about the dress sliding up etc. I also usually get them a sweater for the top, and then if it is not a warm summer night out I know they will be warm too.
If you are shopping online I would recommend shopping on the early side. That way if the dress fits differently than expected, or is too short, etc. you can take it back before the dance. Note that some of the lowest prices are for clearance styles, and you cannot return those generally, so pay close attention to that if you are shopping online.  I did find that shopping in store for the first time or two helped alot to get an idea of how different styles fit.
Many of the dress styles have lots of rippling of the materials, which can make them flattering on different body types, but it does not look like they carry anything bigger than a size Large online.
There are tons of options online, and generally in the store too (but you will find lots more options online). Some of the stuff might look more like night club dresses, but they sell those too, so keep hunting because we usually can find something that works at a great price. They also have formal options and more casual options, as well as pants suits too. So take a little time to look through lots of them. When were were in the store, we made sure we grabbed lots of styles to try on in the dressing room, as they often looked pretty different on.
More Tips, Including Windsor Promo Codes & Coupons To Use –
The very lowest prices you will find are in their clearance section usually. While you will get some super deals, keep in mind these are generally not returnable. Probably not a big deal if you are shopping in store, but you will want to be aware of that if you are shopping online.
If you sign up for their emails you will get a Windsor promo code for 15% off to use online, or show the 15% off Windsor coupon if you are shopping in store.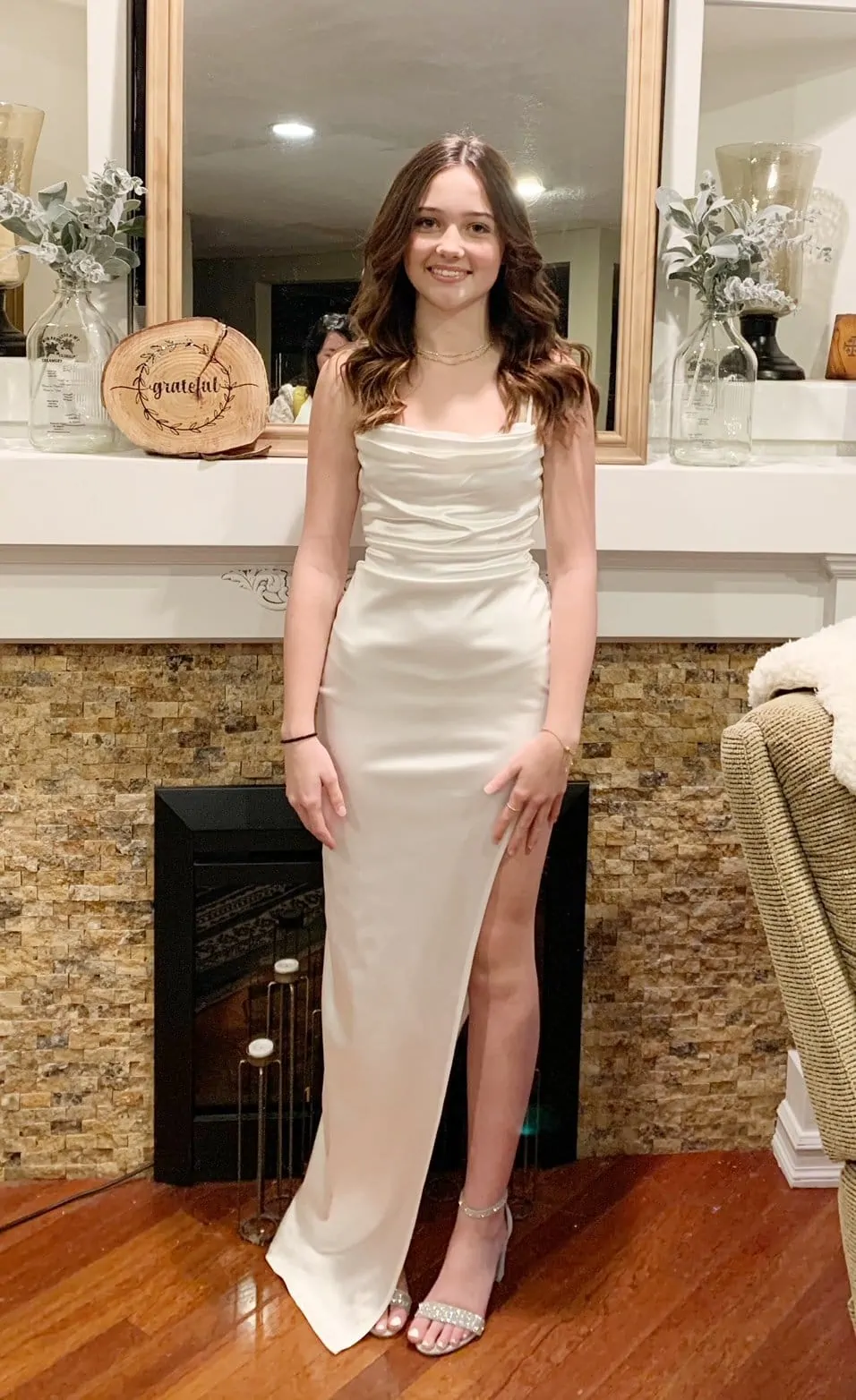 One of my girls Windsor dress and shoes for homecoming.
Seems like the trend these days is to wear your tennis shoes with your homecoming dress. One of my kids always does that, but the other one decided to get a pair of shoes to go with her dress, and we were able to get them for just over $20 at Windsor. That was a steal compared to other options I was fining in the mall.
Windsor dresses for homecoming or other occasions –
Skater Dress in Mauve – $42.90
Or this Satin Skater Dress style for $49.90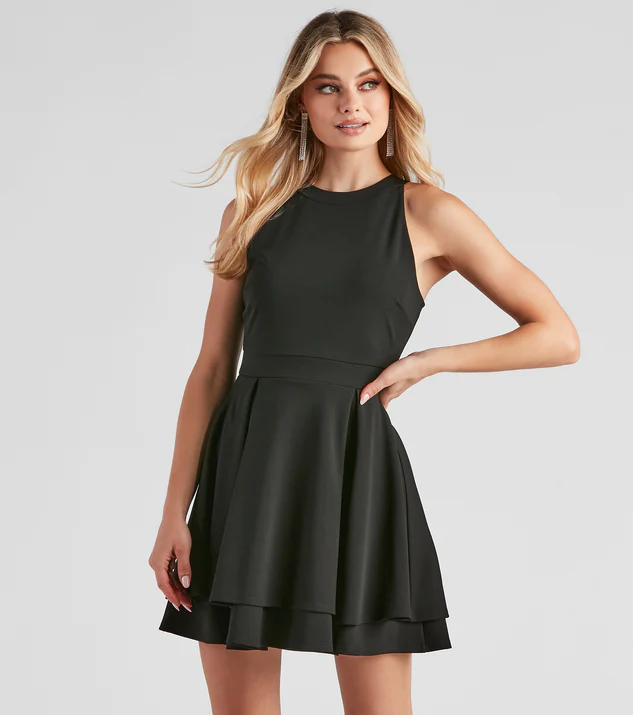 Classic Layered Skater Dress $44.90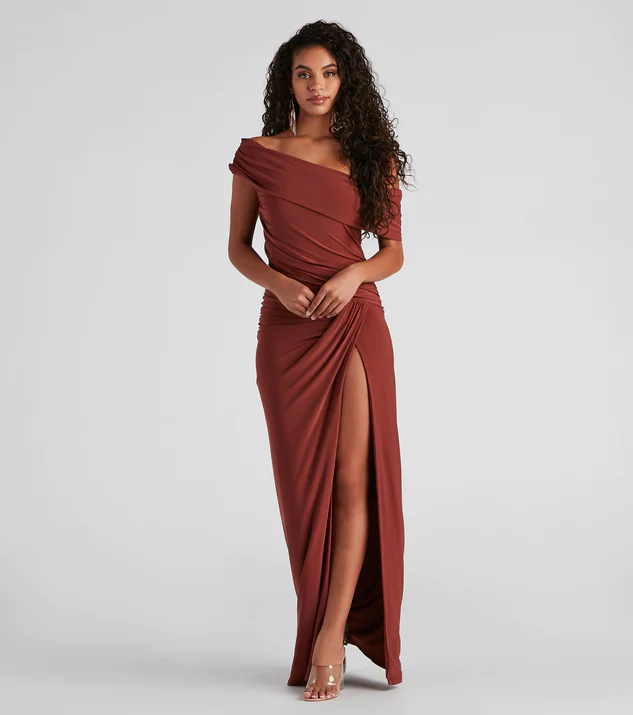 Kaleigh Off Shoulder Dress – $49.90
Windsor prom dresses –
Some examples of deals we found for Windsor Prom Dresses include:
Colette Formal Swiss Dot Crepe Dress – $49.90
Rosalynn Sweatheart Dress in sage on sale for $29.97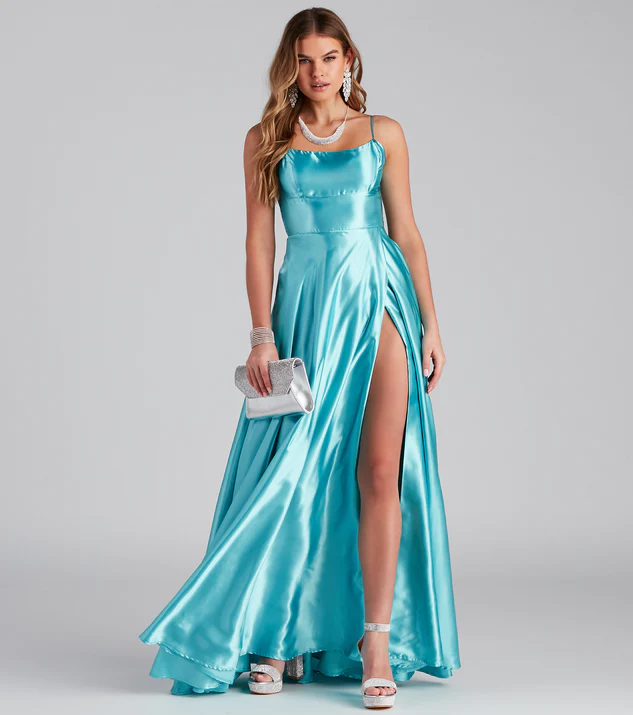 The Lorella Satin Empire Lace Back Formal Dress is on sale for $19.97 in the turquoise color (other colors are $119)!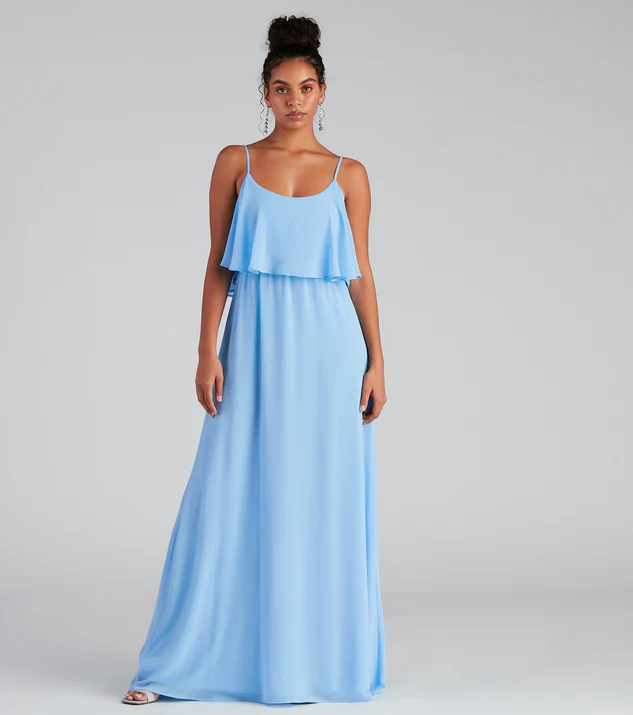 Mailyn Chiffon Ruffled Formal Dress on clearance for $19.97
More spots to find affordable Homecoming & Prom Dresses:
Macys Prom Dresses on Sale & Homecoming Styles Too!