Wild Waves – Holiday With Lights (Discount Tickets For $12.99)
This post may contain affiliate links and I may be compensated for this post. Please read our disclosure policy here.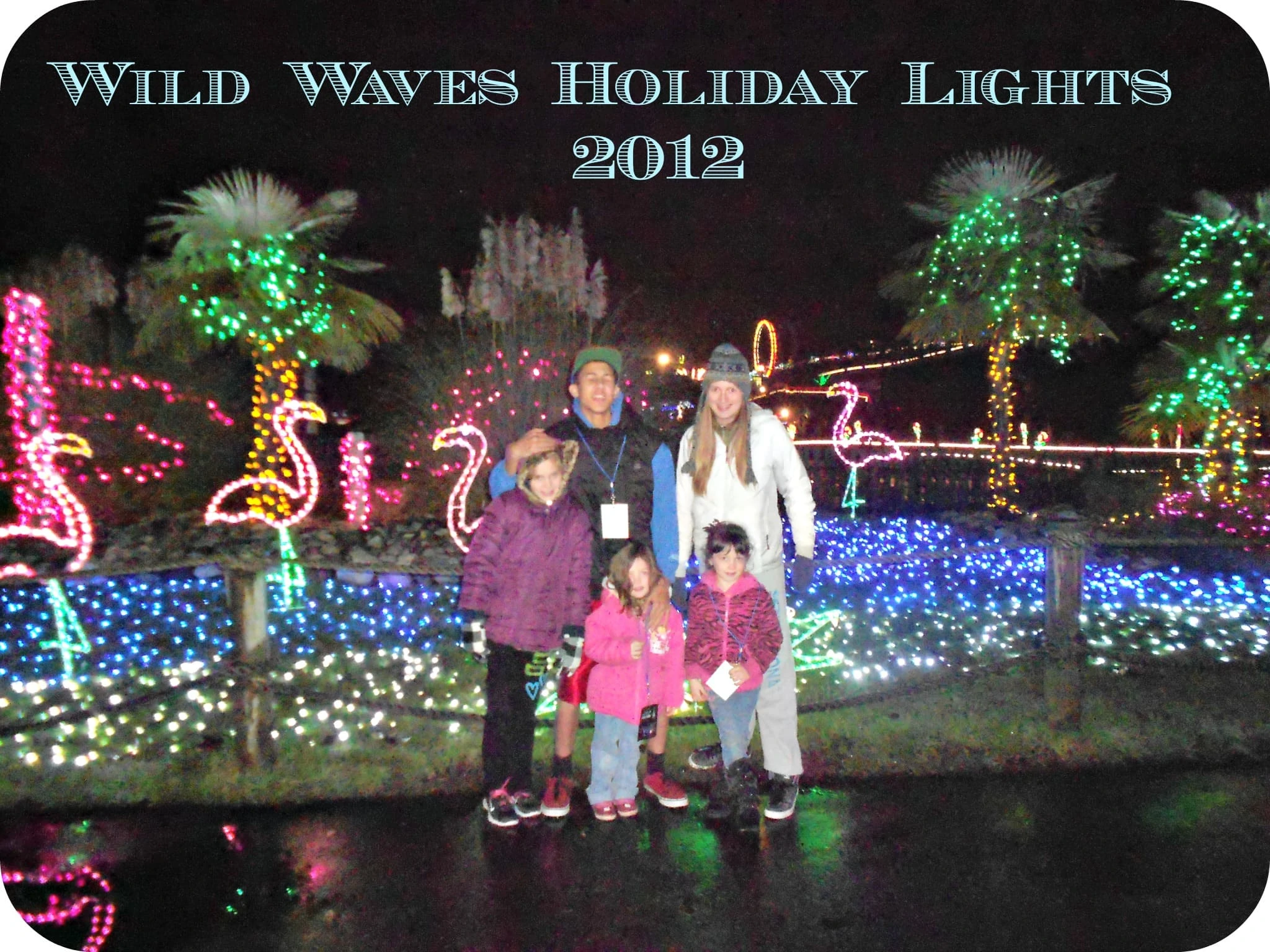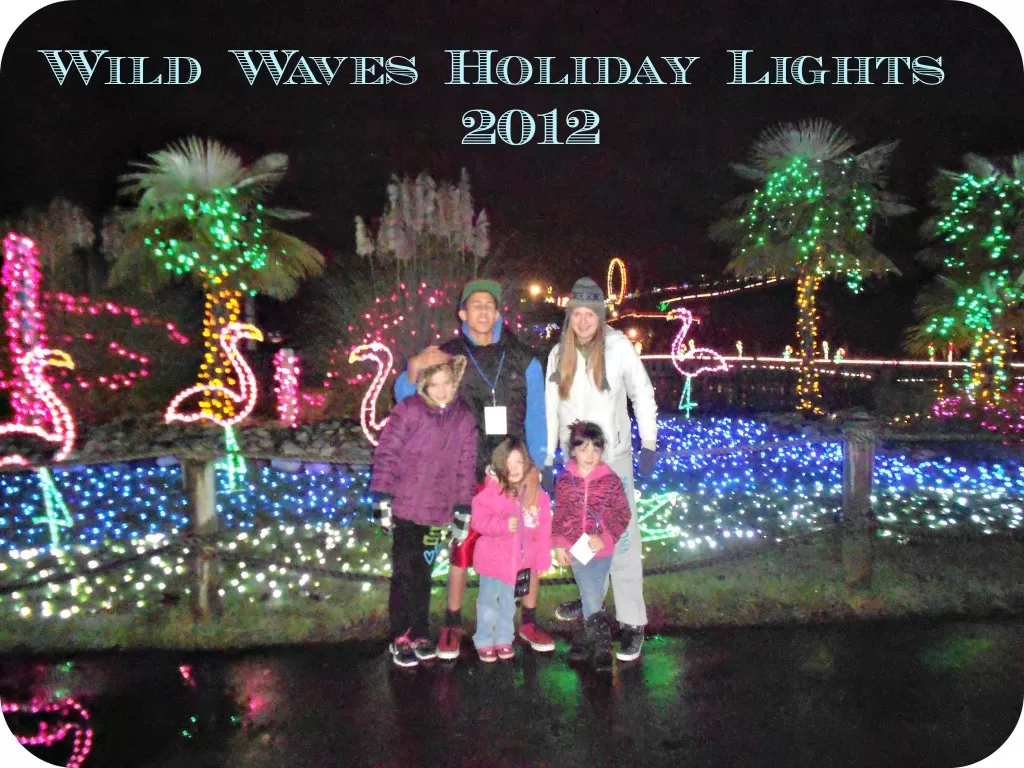 Wild Waves has once again started up their family tradition after many years – Holiday With Lights! We attended opening night to get some more details on this fun holiday event for you. My favorite thing about Wild Waves Holiday With Lights, is that its great for the whole family, and kids of all ages. Since I have kids ranging from 4 to 15, this is a big plus for my family! We went with some family friends this year, and everyone had a blast, from the group of teens we had, to my preschooler (and all ages in between).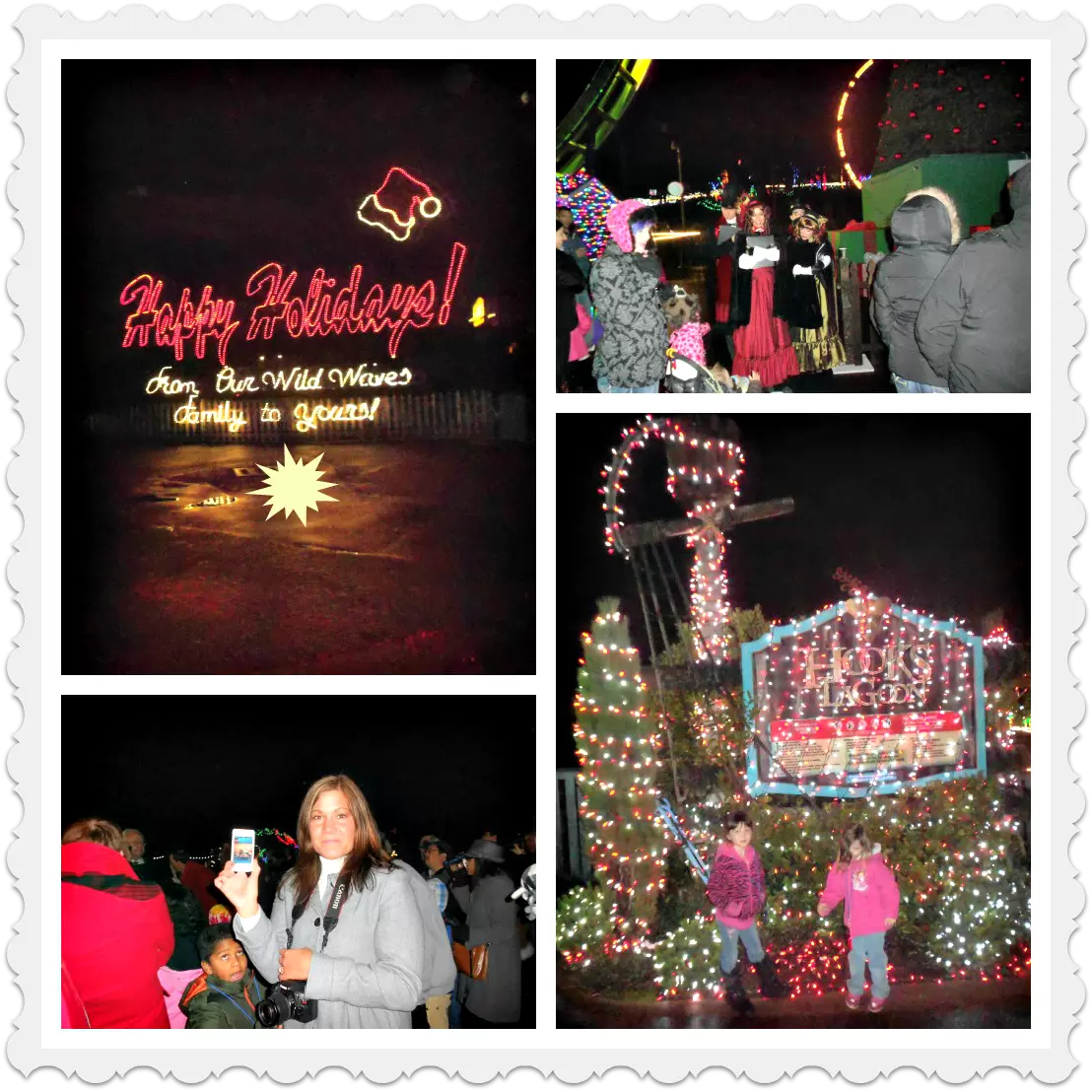 In addition to lights and carolers, Wild Waves paid tribute to many local Military families on opening night. This was Melanie, skyping with her husband – who is currently stationed in Afghanistan – during the tree lighting ceremony. I thought it was so cool, that they could enjoy the event as a family, even though he is currently deployed!
The details:
Cost –
You can get discount tickets for $12.99 online  (only $9.99 for the 2013 year), or at participating Safeway stores.
Age 3 and under are free, groups of 15 + are $9.99 ea.
Parking is an additional $5 for general parking, or $10 for VIP (this is per their website, I am not certain if they were charging during the holiday event or not – working to confirm that for you).
The rides, crafts, shows and lights are included with the admission price.
Tips – 
Dress warm, there are not really any indoor areas to go warm up if the kids get cold. There was a tent set up with heaters when we were there, but I am not sure that is always set up, or if that was just for the special events of opening night.
Pay special attention to warm shoes and socks. Almost everyone in our party got cold feet. Many of the rides were wet, and the ground was wet – and so feet got quickly cold.
Be flexible, depending on the weather – there were a number of rides that were shut down at different times due to them being wet. If you go on a dry evening you will run into this less – but just be prepared to be flexible with your plans.
Eat before you come, to save money on food. Its open from 6pm to 10pm on the weekends, so they are not hard times to work around dinner schedules. Splurge on a hot drink if the kids get cold.
What do do – 
There are many areas for everyone at Wild Waves, from teens to little ones – even during the winter. We started by enjoying the lighting of the Christmas tree, and many of the fun lights. From there, our teens took off to enjoy the big roller coasters and big kid rides. A friend and I took our younger kids to the Kiddie land area, and they were able to enjoy rides, crafts, a Christmas show and write letters to Santa. Santa is on site too, if you want to make a Santa visit!
Everyone in our party wore out by 9:30pm (we arrived at 6pm), but we could have stayed until 11pm! Although $12.99 is not dirt cheap – it is around the cost of the a movie, and you can enjoy hours of evening fun together as a family! Other then the cold, there was not a complaint in the group. All had a great time!
Disclosure: Wild Waves invited us to opening night to learn more about the Holiday Lights event, and share with Thrifty NW Mom readers. While they covered the cost of our admission, all opinions are 100% our own.