Supporting The Families Of Sandy Hook
This post may contain affiliate links and I may be compensated for this post. Please read our disclosure policy here.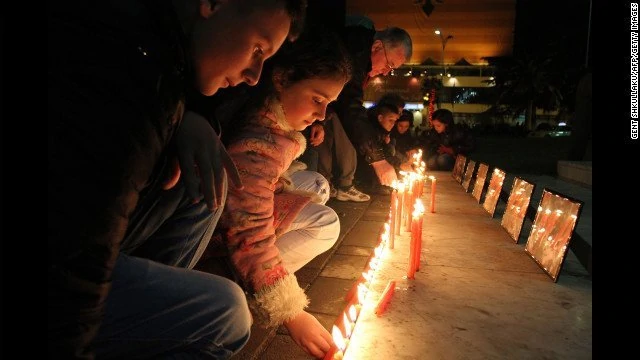 Photo Credit: CNN.com
Words cannot express the deep sorrow that we, and I expect all you, feel for those families so devastatingly impacted by the Sandy Hook tragedy. As a parent, my heart aches for those other parents who can no longer hold their little ones, or the young children who were robbed of their innocence too early by the events they witnessed. As a human being I am dumbfounded that someone could be capable of such an act. Although there are important questions to be asked, answers sought and changes made – I think the most important thing we can do right now is to mourn with those who are mourning. To weep with the parents and community who will be weeping even more as they come out of the shock an event like this forces on those involved. And to support them financially when possible, so that they have the opportunity to fully mourn their losses. As such, we have  compiled a list of opportunities to support the communities and families of Sandy Hook.
Prayer – pray for those involved in this tragedy. And continue to pray. As media attention moves on to other events, and the rest of the world gets back to their everyday lives, remember that many of these families lives have been changed forever. Healing will take years, so please continue to keep them in your prayers as time goes by.
Send Messages of Condolence for Newtown to:
PO Box 3700
Newtown CT 06470
Giving Opportunities:
United Way of Western Connecticut– Donations accepted online by mail via check.
The Sandy Hook Elementary School Victims Relief Fund – support for the victims, families, and all others affected locally by the tragic shooting on Dec 14th, 2012.
Newtown Parent Connection– Support goes directly to the families involved or to helping provide support services to the community.
Newtown Memorial Fund – This fund was set up for 3 purposes: to provide financial relief for funeral services for the victims' families of the Sandy Hook tragedy; to assist the town with the design, placement & funding for a memorial to the victims in the town; and to provide an annual scholarship fund to the students of the Newtown Public Schools.
You can find requests for donations made by families involved here.
You can find a list of giving opportunities for Sandy Hook on CNN and ABC.com .
(Thanks Parenting Miracles, Hip 2 Save and Happy Money Saver!)