Walmart+ Membership – Using My Membership to Make School Shopping Easier!
This post may contain affiliate links and I may be compensated for this post. Please read our disclosure policy here.
Disclosure: This post was sponsored by Walmart and Rewards Style. All opinions are 100% my own. Find our disclosure policy here for more information. 
Walmart+ Membership – Using My Membership to Make School Shopping Easier!
I recently signed up for the FREE 30 day Trial of the Walmart+ membership, to see how it would work for my family, and I am loving it. I share a full review of all of my favorite things about the Walmart+ membership here, as well as how the $0.10 off gas savings is helping my household save here (with one teen learning to drive).
Since we are now coming close to the end of July, we have been using it to make school shopping more convenient, and help us save too – both online and in-store. I wanted to share some tips here on how Walmart+ membership can make your school shopping easier and less stressful this year too.
The best part is that you can try out a Walmart+ membership for free, with their 30 day free trial membership offer here. Now is the perfect time to sign up for that, to use the free trial period for your back to school shopping needs too. Like I did, you can sign up for a FREE Walmart+ Membership trial that is good for 30 days here. This should get you through the school shopping season, and give you enough time to use it and see how it works for your family too.
If you have not familiar with a Walmart+ membership, here is  what it includes.
Walmart+ Membership offers quite a few benefits. These include:
Walmart+ members will now save up to 10¢ per gallon at Exxon and Mobil gas stations, and at select Walmart and Murphy gas stations*, in 48 states across the country. (Fuel discount varies by location & station, subject to change)
Get access to member pricing at more than 500 Sam's Club location.
Get free unlimited grocery delivery from Walmart stores ($35 order min. Restrictions apply.)
Free shipping on Walmart.com with no order minimum (Excludes most Marketplace items, location & freight surcharges),
Scan & Go to make in-store shopping faster & easier.
and more for just $98 a year or $12.95 a month.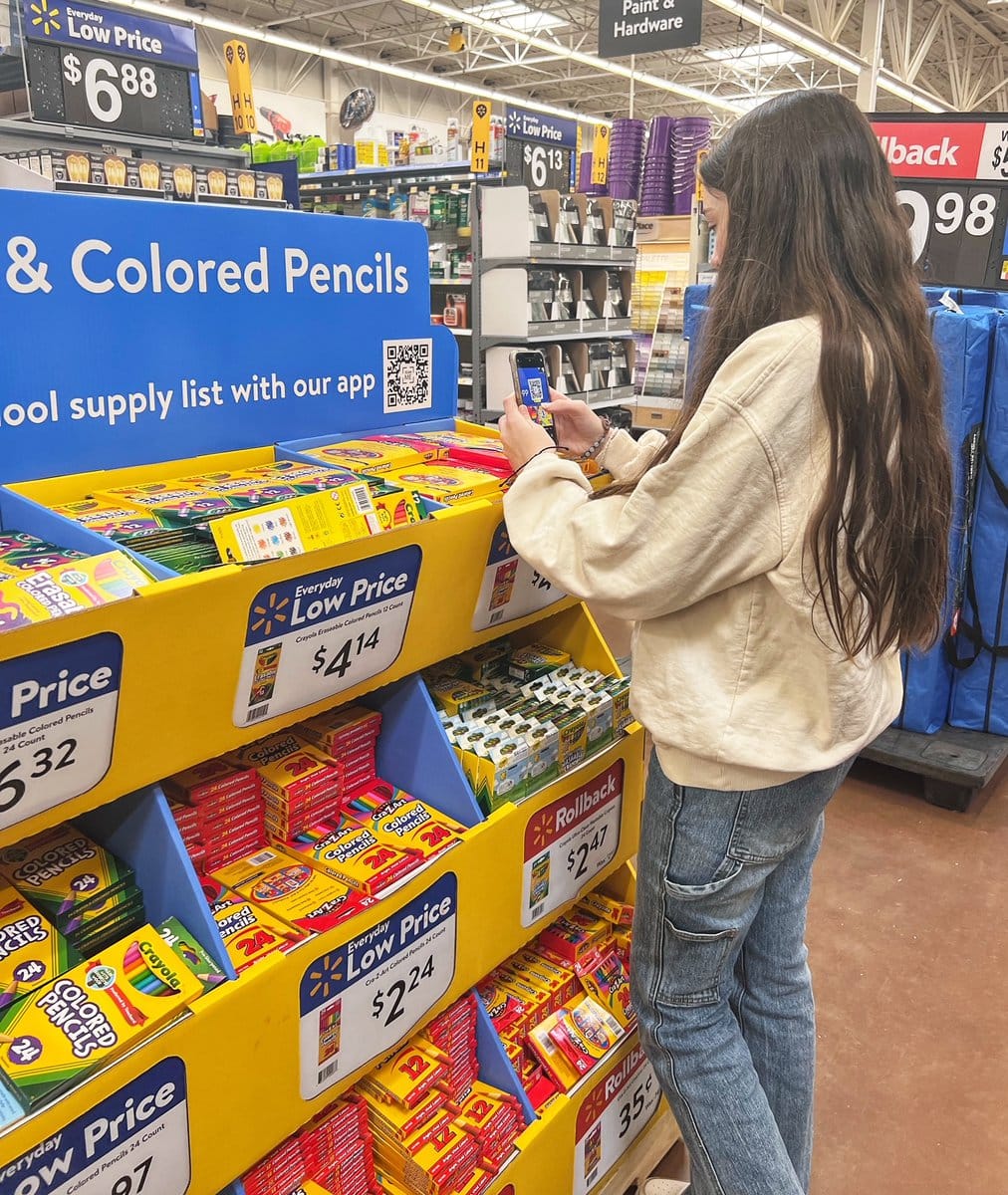 Back to School Shopping with Walmart+
This month I have been using my Walmart+ membership to get my kids ready for school. The Back To School sales have started, and we have been seeing some of the very best deals at Walmart – with school supply items starting at as low as $0.25!
With Back to School Shopping on the horizon, there are a few ways I plan to use the Walmart+ membership to help us save both time and money.
One of the things that Walmart is doing this year is making getting ahold of your kiddos school supply lists really easy, whether you are shopping in store or online. Our local Walmart has QR codes that you can either scan in store, as my daughter is doing above, or you can go online and search by your school name or location here, if you are shopping online.
There are a couple of tools we found useful while doing some school shopping in store, and then our Walmart+ membership let us get out of the store quickly, with the Scan and Go option!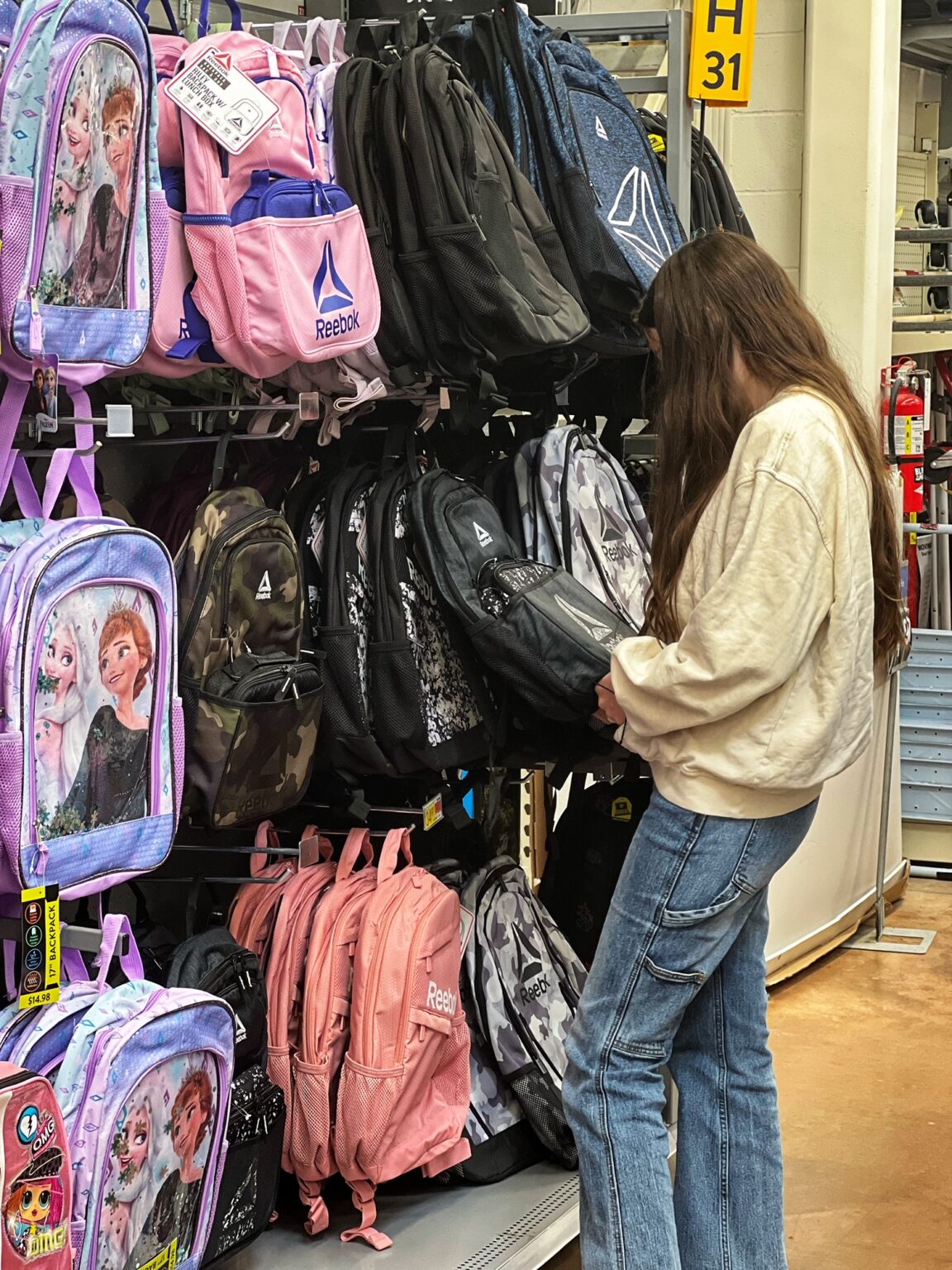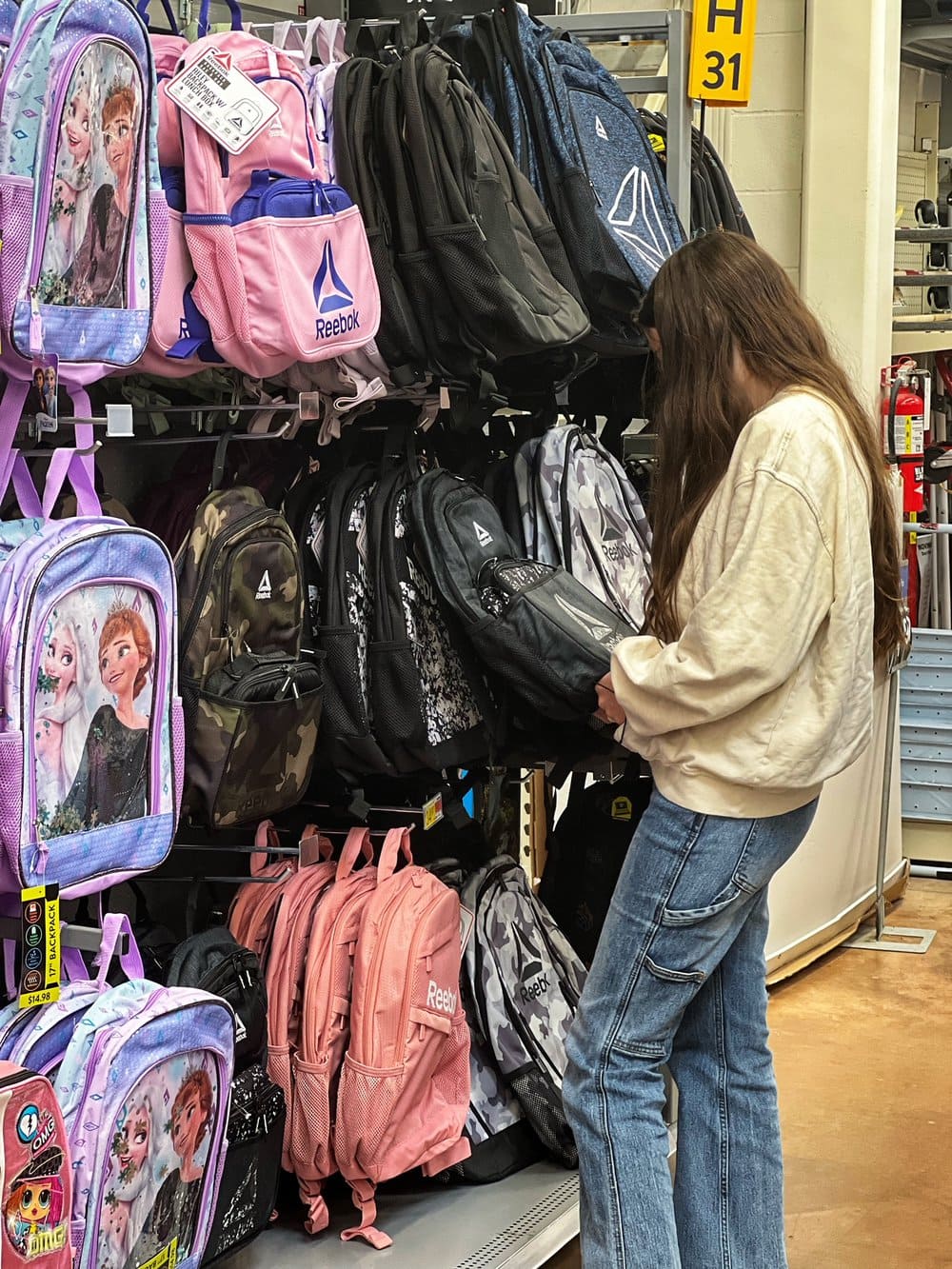 My kids like to shop in store for their school supplies (these are items that they like to touch and feel before buying). So it is fun to use the Scan and Go option while shopping in store. Plus, you are also able to scan items with your Walmart app, if you are having any trouble at all figuring out what the price of an item is.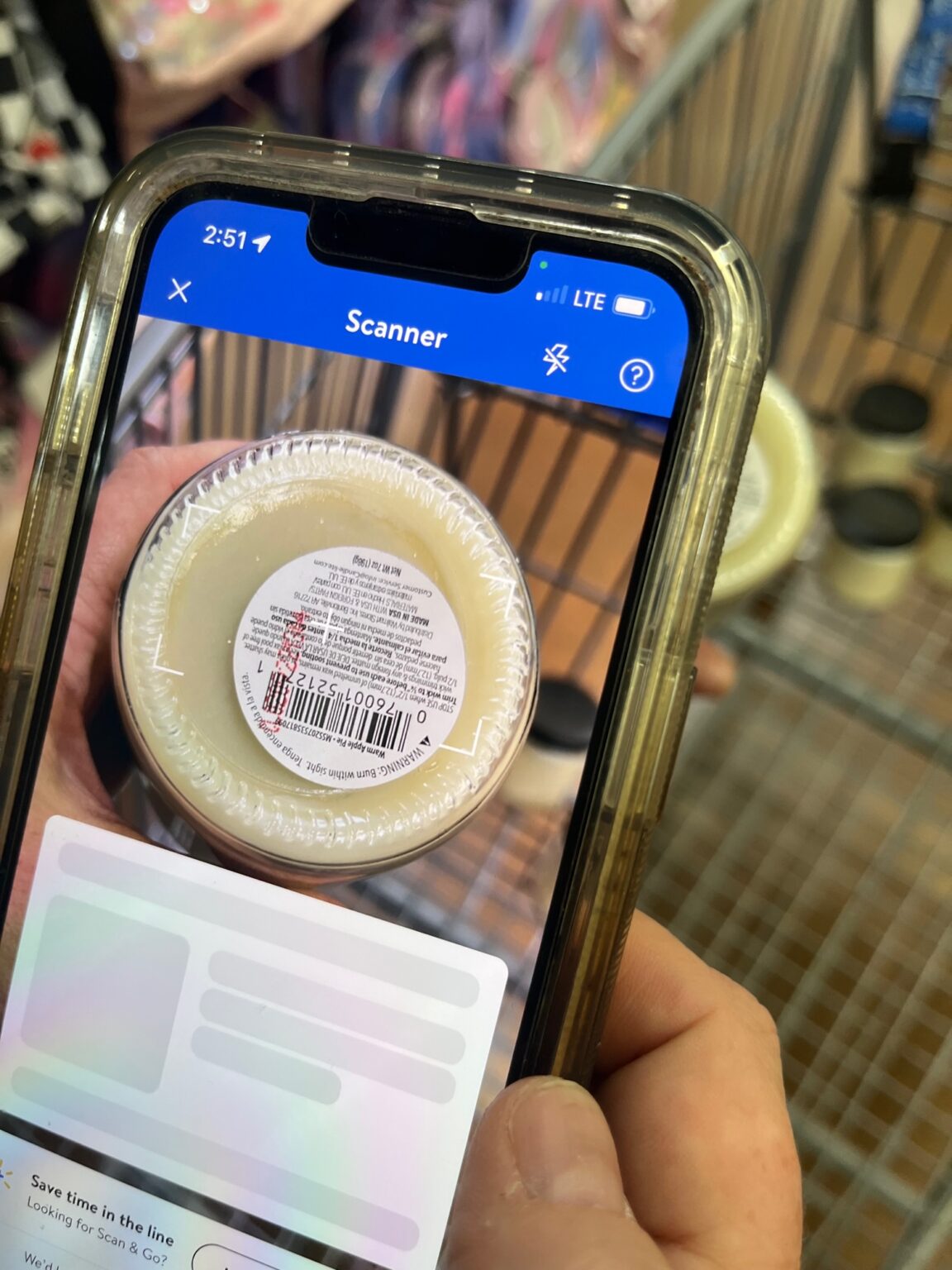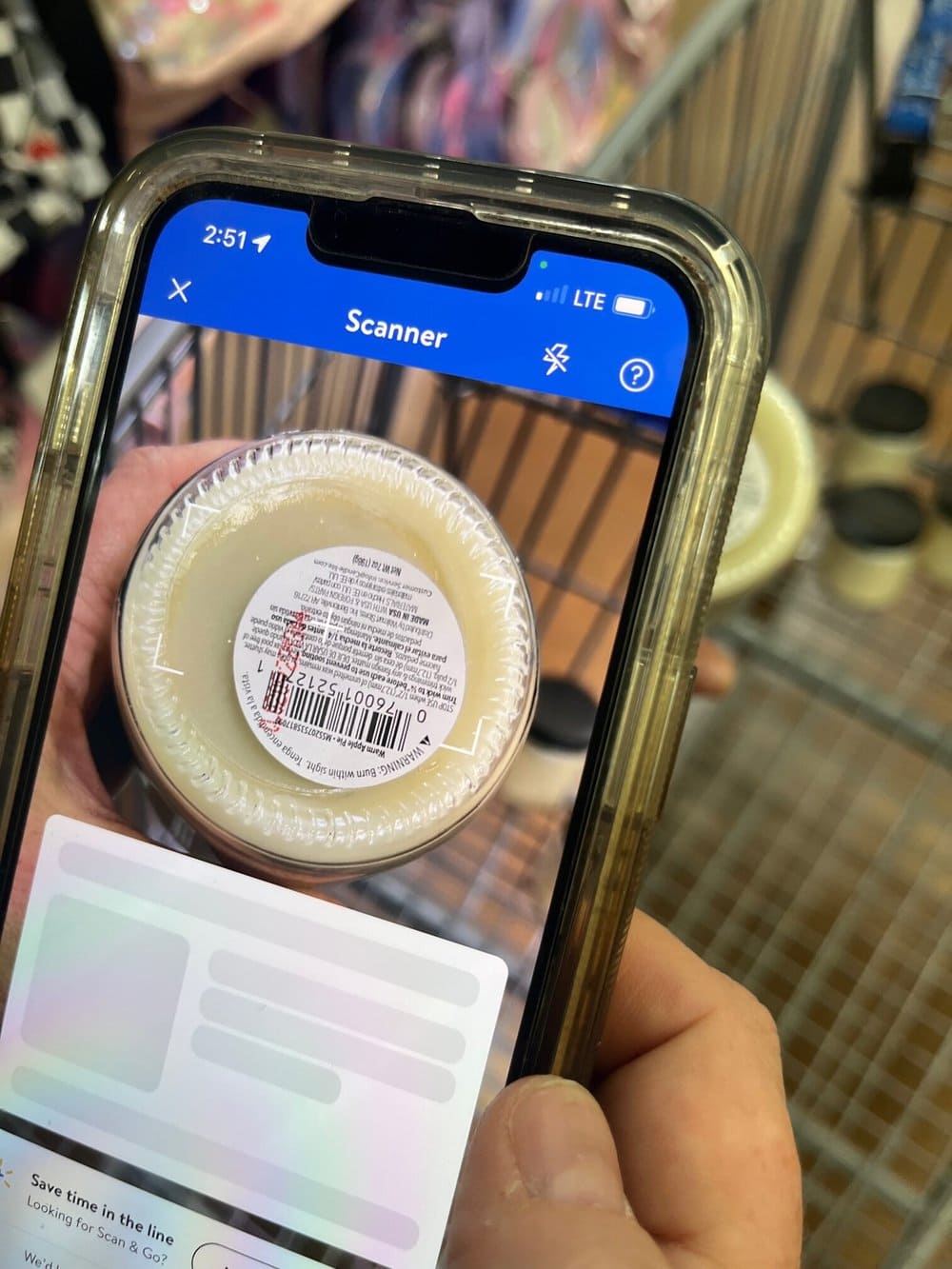 Using the Walmart+ membership Scan and Go feature:
The Scan & Go feature, is one of the benefits of the Walmart+ membership that will let you check out right from your phone, and skip the checkout lines all together. It is a very convenient feature if you are shopping in store. Here is how it works.
You will need to start by signing up for a Walmart+ membership (you can get a free 30 day trial here).
Next you will need to download the Walmart app onto your phone
You will also need to create a Walmart account, with a payment option attached to it (I have had one for years, just to shop online, and if you do too you can use that).
You will then need to be in the store to activate the Scan and Go feature.
Then, when you add an item to your cart that you want to purchase, you simply scan it in the app with the Scan and Go feature.
One thing I love is that once you have added an item to the Scan and Go feature, it keeps a running tally for you. You are able to adjust that tally before checking out by adding or deleting items. I find this feature helps me stay on budget much more then a regular checkout line. The reason is that I know my running total as I am shopping so I can adjust it based on what my budget is for that shopping trip – prior to checkout. It makes it so easy to stay on budget – and I love that!
Once you are done shopping, head to the self-checkout area and you will need to quickly scan a QR code provided to you there (and you can grab bags if you need them at this time, or get them from an associate during your shopping trip).
You will then be provided with an e-receipt and be ready to head on your way – vs going through the traditional scan and checkout process!

Use the Free Shipping with no order minimums benefit to stay stocked up!
Another really cool benefit is the free online shipping benefit. We have created a list of some of our favorite Back to School deals above too, based on items we know most people need to have on hand, to get ready for the coming years school season. Just click on the item to find the super deal!
There are some super back to school online deals, and if you have a Walmart+ membership they will ship completely free to you, no order minimum (excludes most Marketplace items, location & freight surcharges). I love to use this benefit to shop for school clothing deals as well as lunch items, especially!
A few standout deals to use free shipping on for school, include: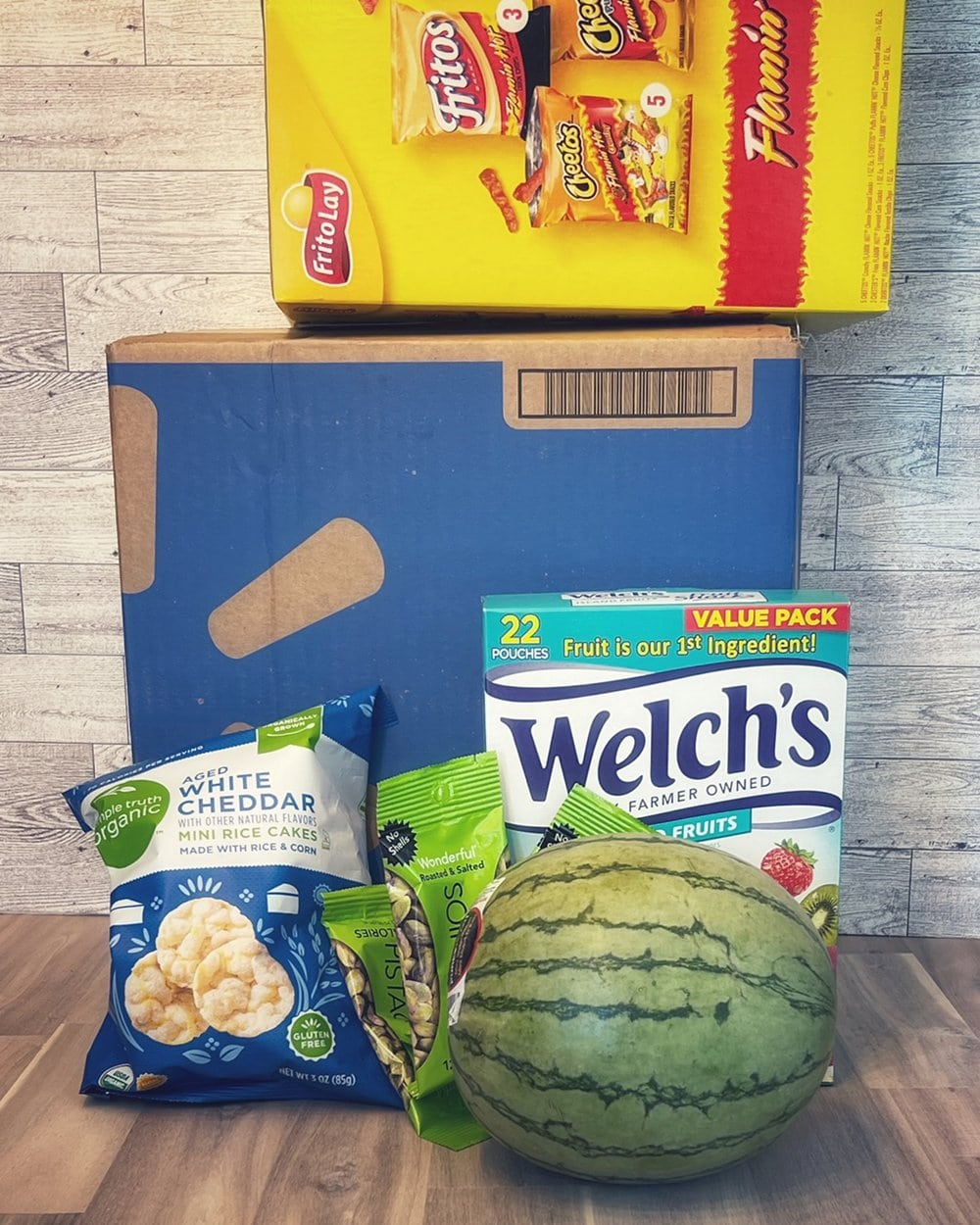 Free Delivery Is Awesome Too…
When it is time to stock up on back to school lunch items, I love the free delivery option from my local store. You can get free unlimited grocery delivery from Walmart stores with no markups ($35 order min. Restrictions apply.).
I use this often for my school lunch supplies if I am running short on something and need it in a hurry. I love that as I prepare for the busy days of school schedules, sports schedules and everything else life throws at us parents – I can always fall back on getting those items I forgot on my last shopping trip (and I always forget something) delivered in hurry!
Try Out a FREE 30 Day Trial For Your Family!
I signed up for a free 30 day membership, to see if it was going to be a good fit for our lifestyle, and wanted to share my experience of it so far here. The free 30 day trial offer is still available here, if you want to try it out for free first, or you can jump right into the regular membership.