Walmart Plus Review – Convenience & Savings + More!
This post may contain affiliate links and I may be compensated for this post. Please read our disclosure policy here.
Disclosure: This post was sponsored by Walmart and Rewards Style. All opinions are 100% my own. Find our disclosure policy here for more information.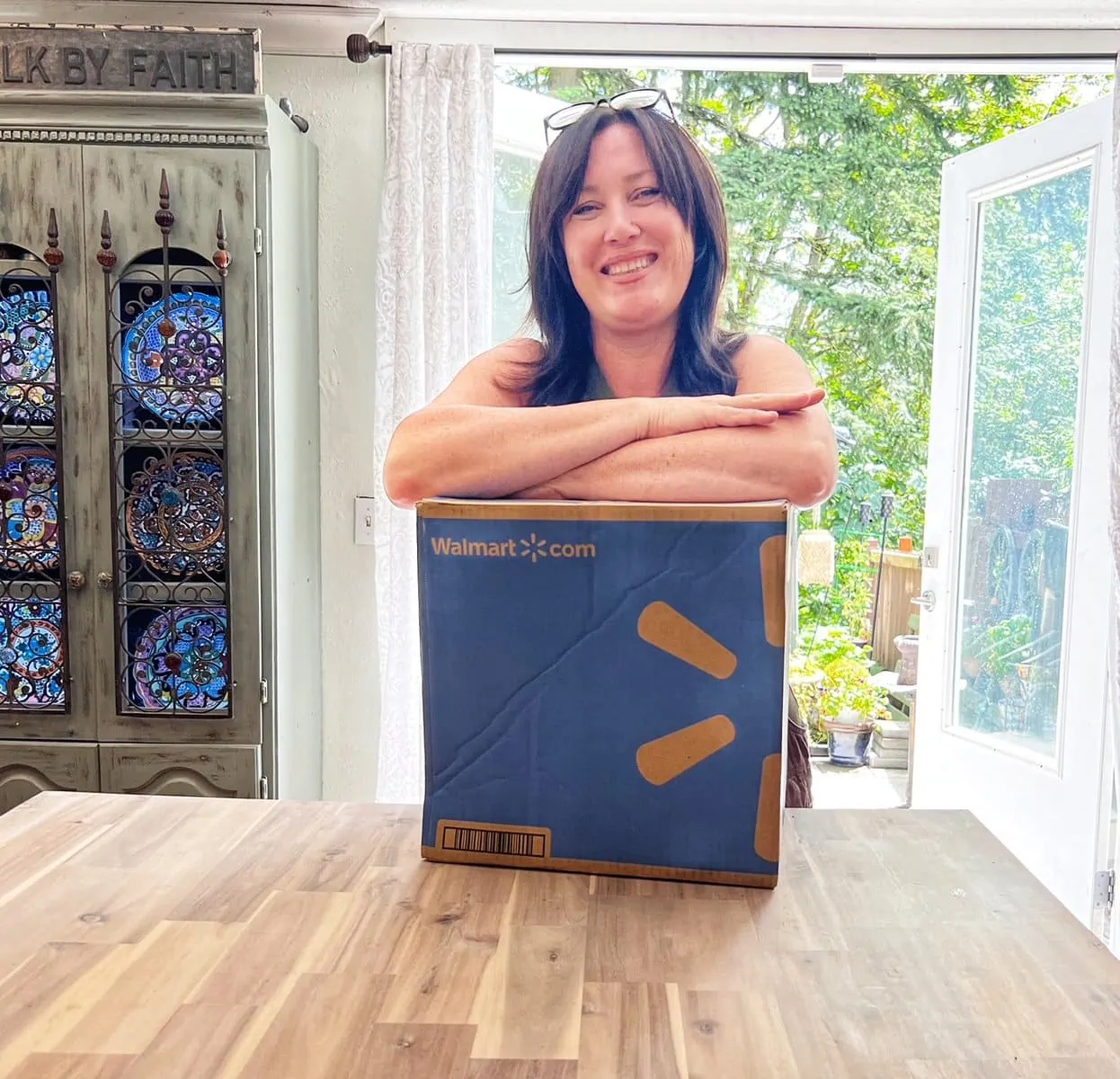 Walmart Plus Review – Convenience & Savings + More!
We have been sharing many of the Walmart+ Membership benefits with you recently, and as a result I signed up for the Walmart+ free trial offer, to see how it would work out for my family. Here is my Walmart Plus Review of what I liked best about the membership,
So far, I am really loving it, especially a few specific benefits for my family. I shared recently about how they are now offering $0.10 off on gas at many locations (including the ones in my area), and how that is helping with gas prices now that I have one teen getting ready to drive (which means lots of practice drives). Well another thing I am loving, is the free delivery and shipping options, to save me time and money on grocery store runs.
Walmart+ Membership offers quite a few benefits. These include:
Walmart+ members will now save up to 10¢ per gallon at Exxon and Mobil gas stations, and at select Walmart and Murphy gas stations*, in 48 states across the country. (Fuel discount varies by location & station, subject to change)
Get access to member pricing at more than 500 Sam's Club location.
Get free unlimited grocery delivery from Walmart stores ($35 order min. Restrictions apply.)
Free shipping on Walmart.com with no order minimum (Excludes most Marketplace items, location & freight surcharges),
Scan & Go to make in-store shopping faster & easier.
and more for just $98 a year or $12.95 a month.
I started with the Walmart+ Membership free trial offer. I signed up for a free 30 day membership, to see if it was going to be a good fit for our lifestyle, and wanted to share my experience of it so far here. The Walmart Plus free trial offer is still available here, if you want to try it out for free first, or you can jump right into the regular membership.
Walmart Plus Review – Some of the things I love most about my Walmart+ Membership:
All of the benefits have been wonderful, but my three favorites are the gas savings, the free shipping with no order minimum, and the free same-day delivery when I need a quick delivery. While I have been enjoying these benefits in general, here are a couple of specific ways they have made my life easier.
I love the savings & convenience I can get on my groceries in general with a Walmart+ membership, but I have really been enjoying how easy it has made it for me to connect with my teens while cooking together this summer. I have always enjoyed to cook with the kids, but now that they are teens I want to make sure they know how to cook some of the foods they enjoy eating.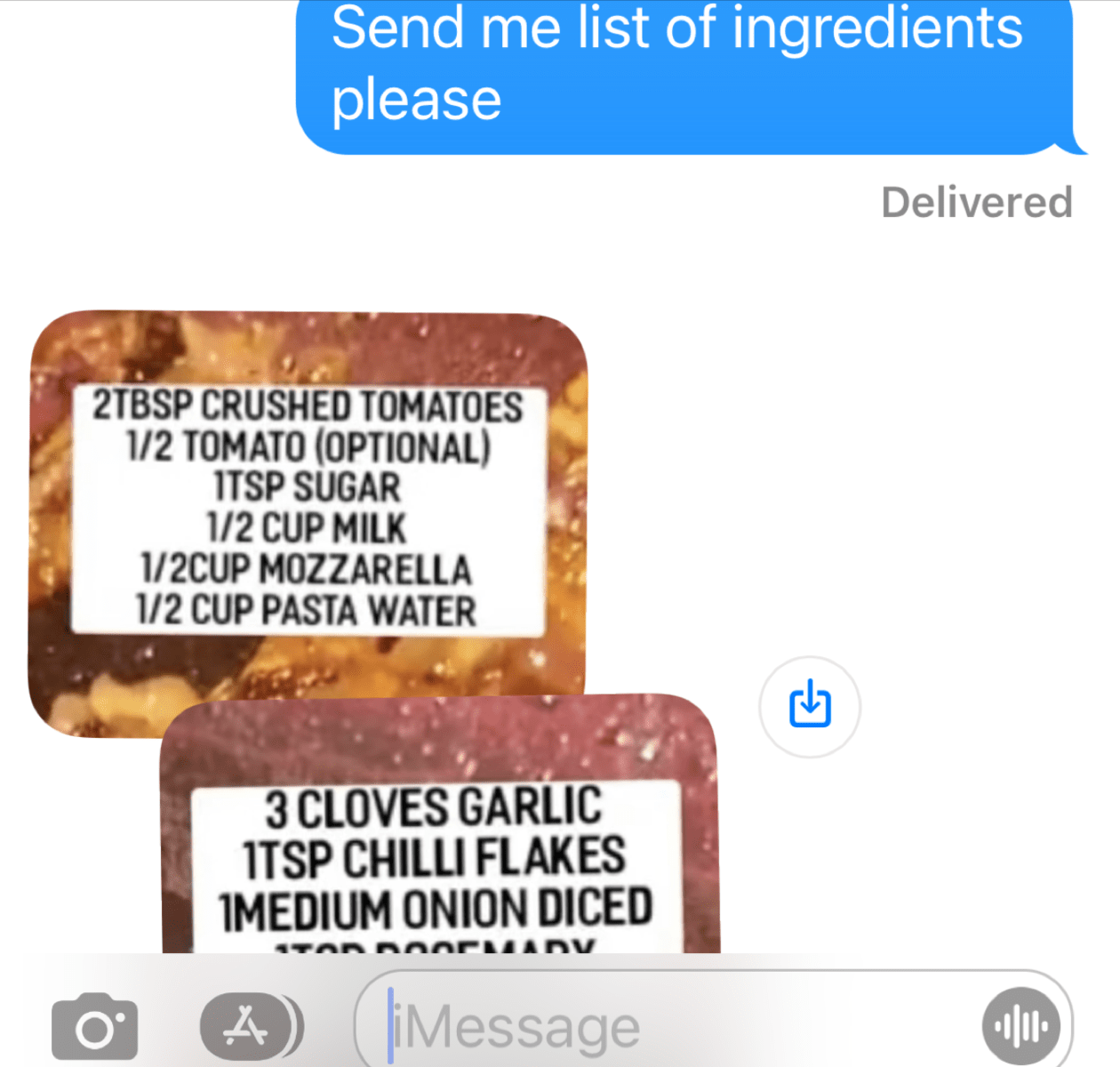 Something we have been doing this summer, is that once a week I ask each of my teens to pick one meal that they want to cook. They often go on social media and find some fresh summer recipe that is trending and tell me they want to make that one. I ask them to text me a list of the ingredients they need for that weeks recipe and then I can quickly order them for free delivery through my Walmart+ membership and have them delivered, usually by that same evening.

So I turned the list that one of my teens texted me this week (above), into a list that I can make the recipe with on Walmart this week, and it was so easy!
Using my Walmart+ membership I can often get free delivery as soon as the same day! On really busy evenings this is a big convenience if we have not planned the ingredients list out ahead of time. And lets face it, with busy schedules and teens learning things like menu planning, there are lots of days we are scrambling for ingredients at the last minute in my house.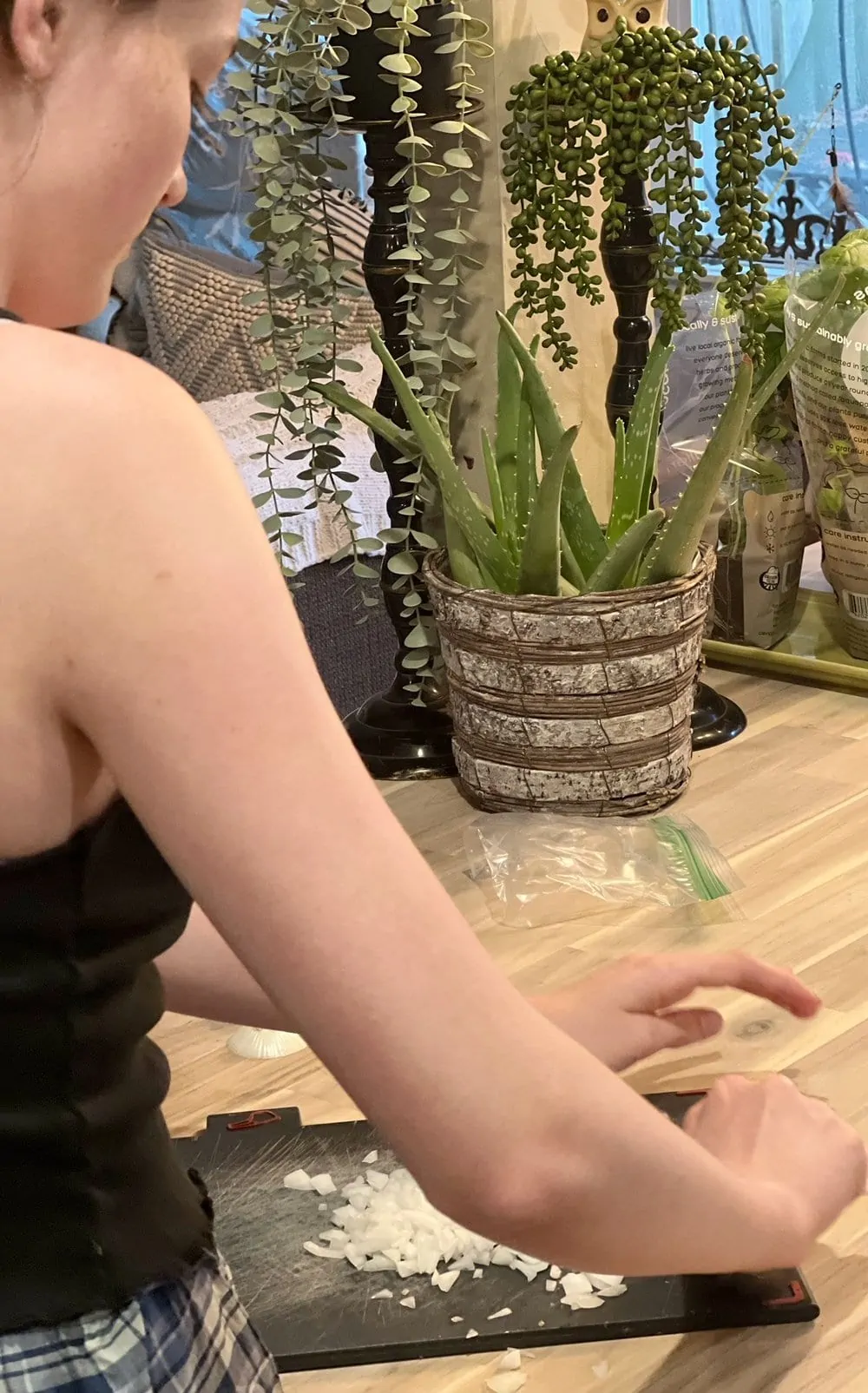 One of my girls refining her onion chopping skills, they "may" have made her tear up a bit – ha!
Both of these options let us focus on cooking together and enjoying that time, and I am not having to make so many trips to the store to get these ingredients. I have had to face the fact that my teens are not always great about getting me the list on regular grocery shopping days, so this is a way that I have used the Walmart+ membership in my house to keep cooking day fun for us all, and as stress free as possible. So far these cooking days have been some of my favorites this summer, and I think that has a lot to do with focusing on keeping it fun, and taking the stress away where possible.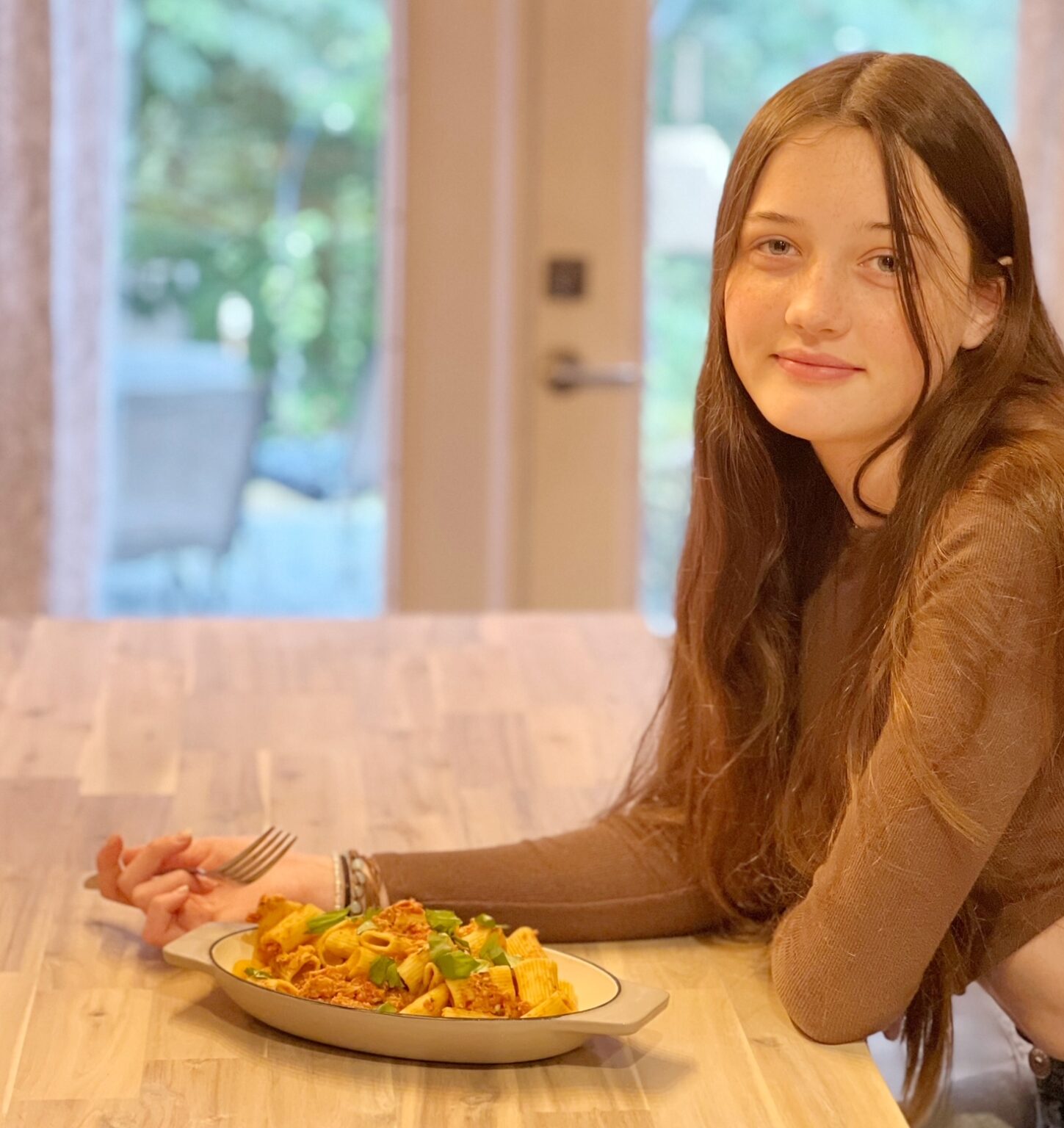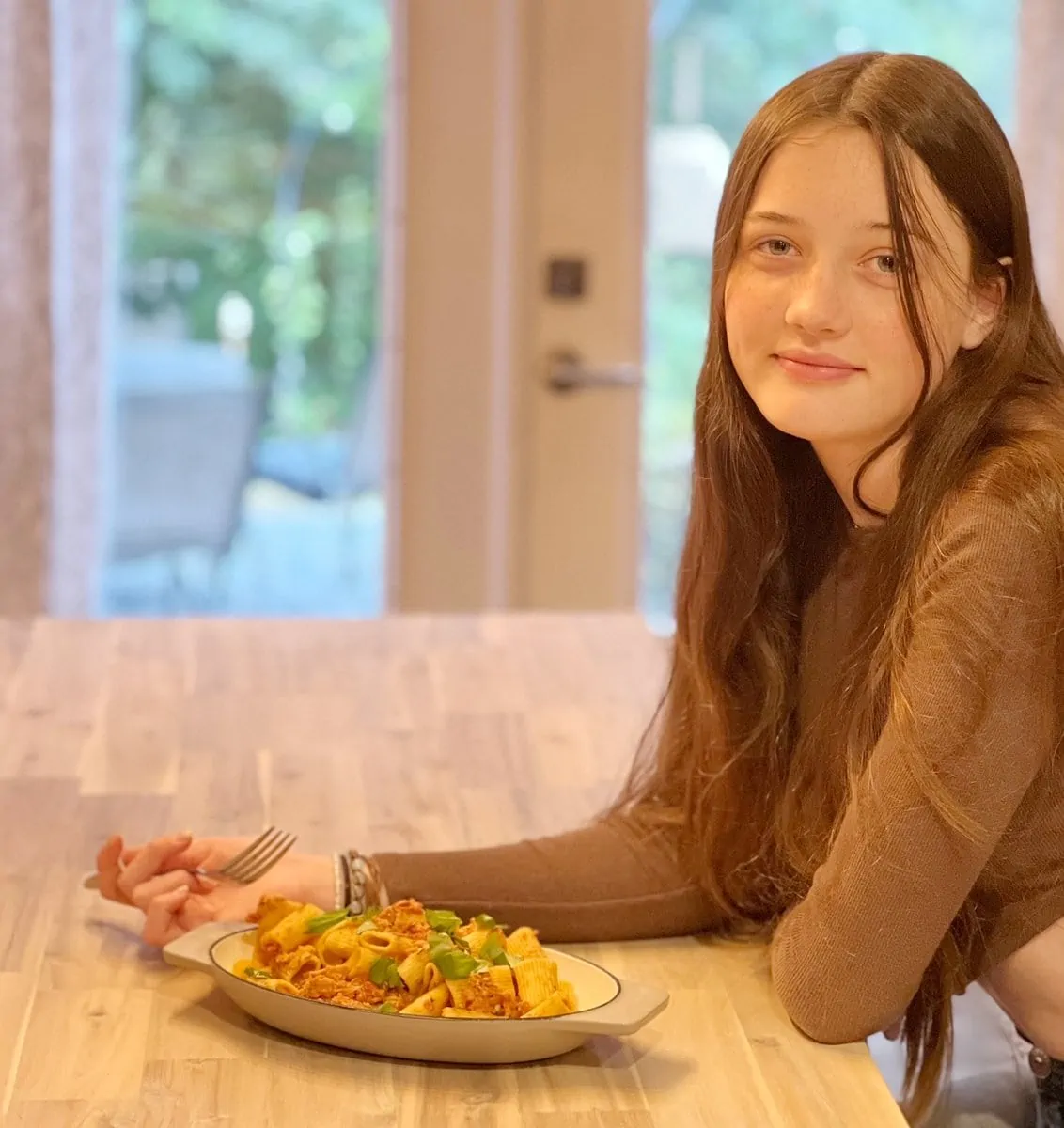 Enjoying the fruits of the first time she made her own pasta sauce and rigatoni recipe – we all loved it!
One of their favorites so far has been this simple tomato, onion and garlic pasta over rigatoni noodles. It is so funny because I have been cooking various pasta dishes for years, but something about making this simple version that the kids picked out made themselves, has made eating pasta so much better!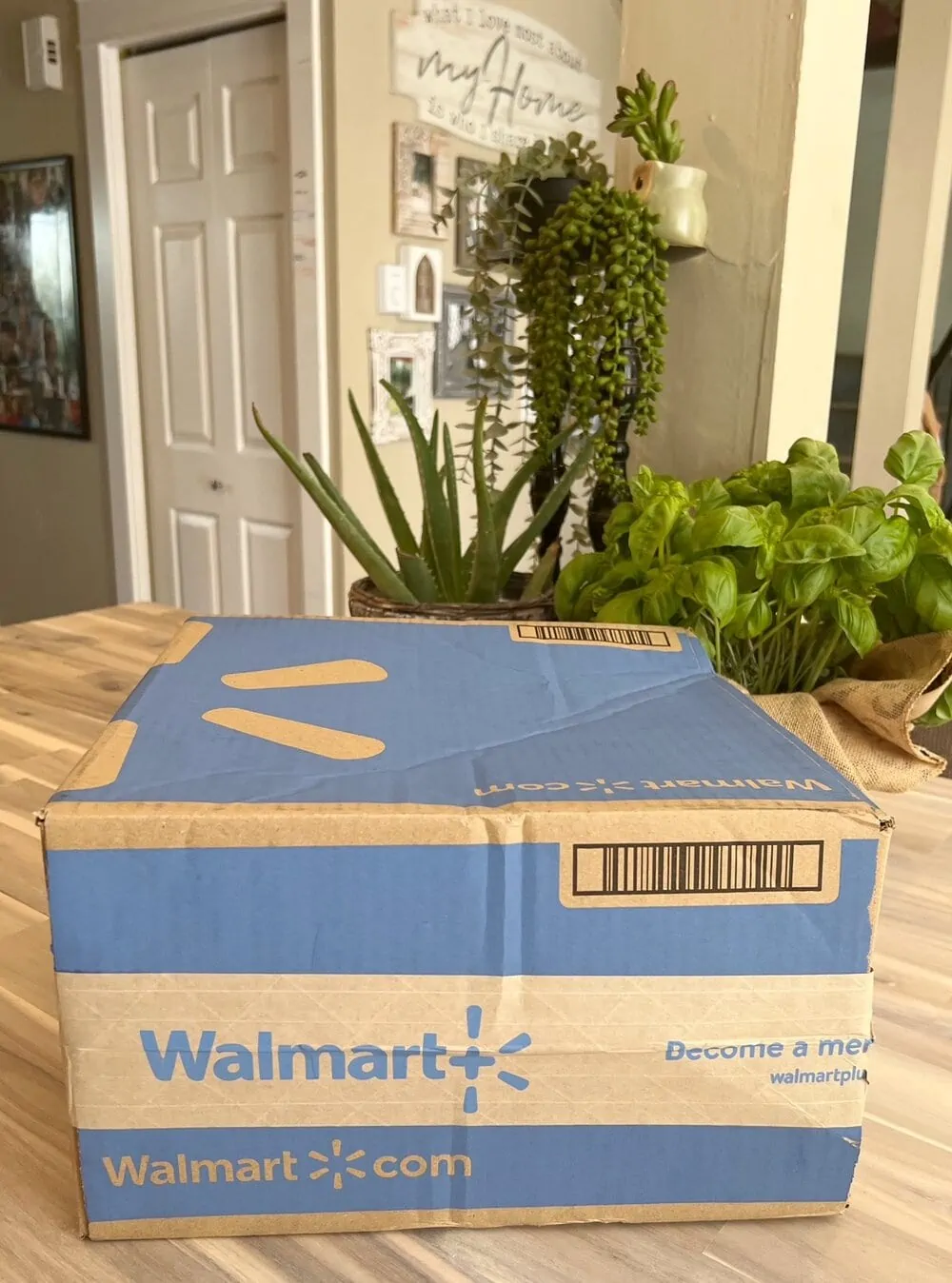 Another way I love to use my membership, is to order snacks and other grocery items as we need them. I find that I am able to control my shopping budget a little better when I do smaller trips, verses big ones. This is easy to do when I am ordering online and getting the items shipped to me weekly, verses going into the store a couple of times a month for bigger shopping trips. The free shipping with no order minimum option makes doing this fit great with our lifestyle!
When I head into the stores I find lots of other things I throw into my basket, that were not on my list. By being able to just order what I need as I need it, and have it shipped for free with Walmart+, I find that I am sticking to my list much better. This saves me big time, and I love the convenience of not having to run to the store every time I need something.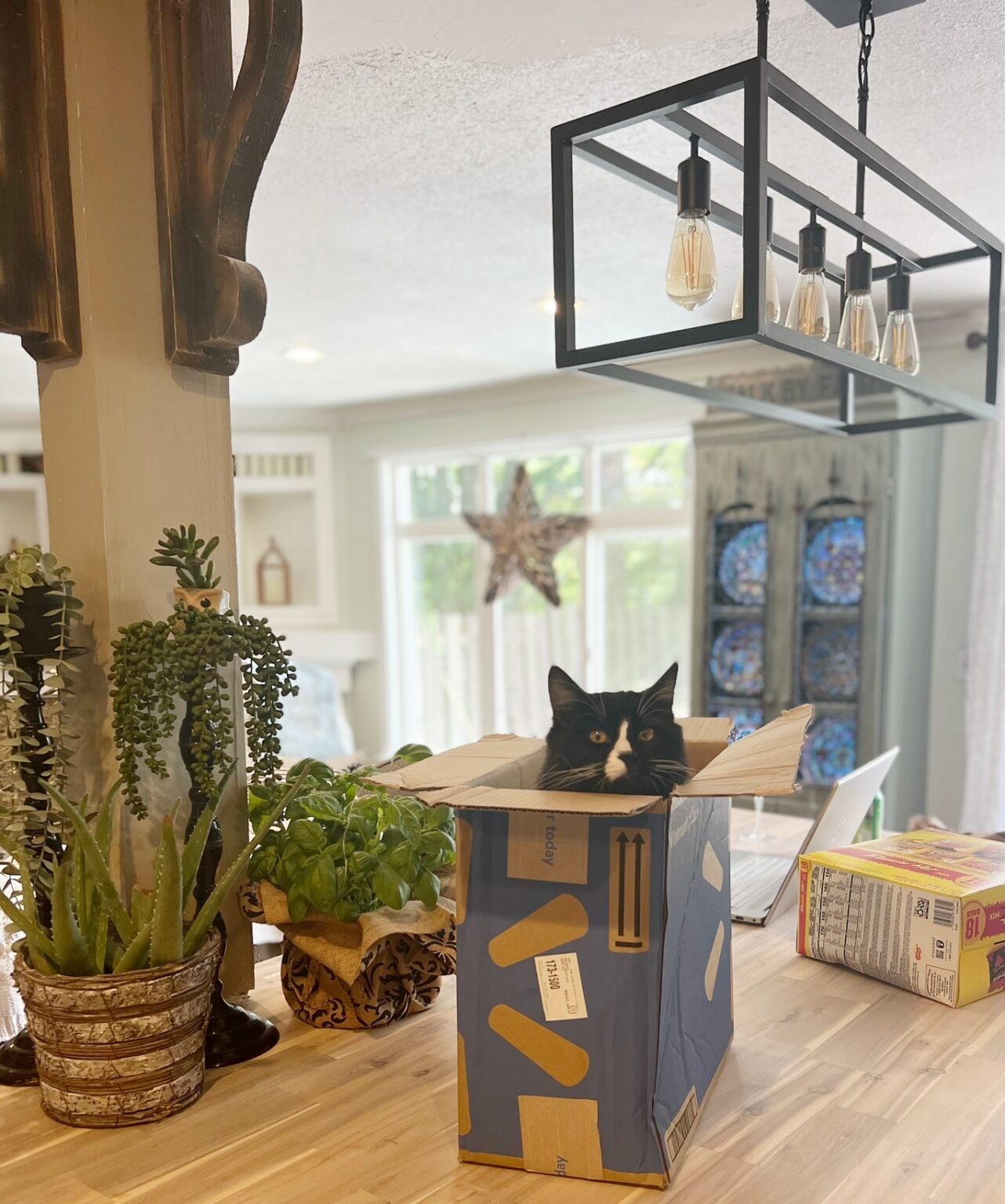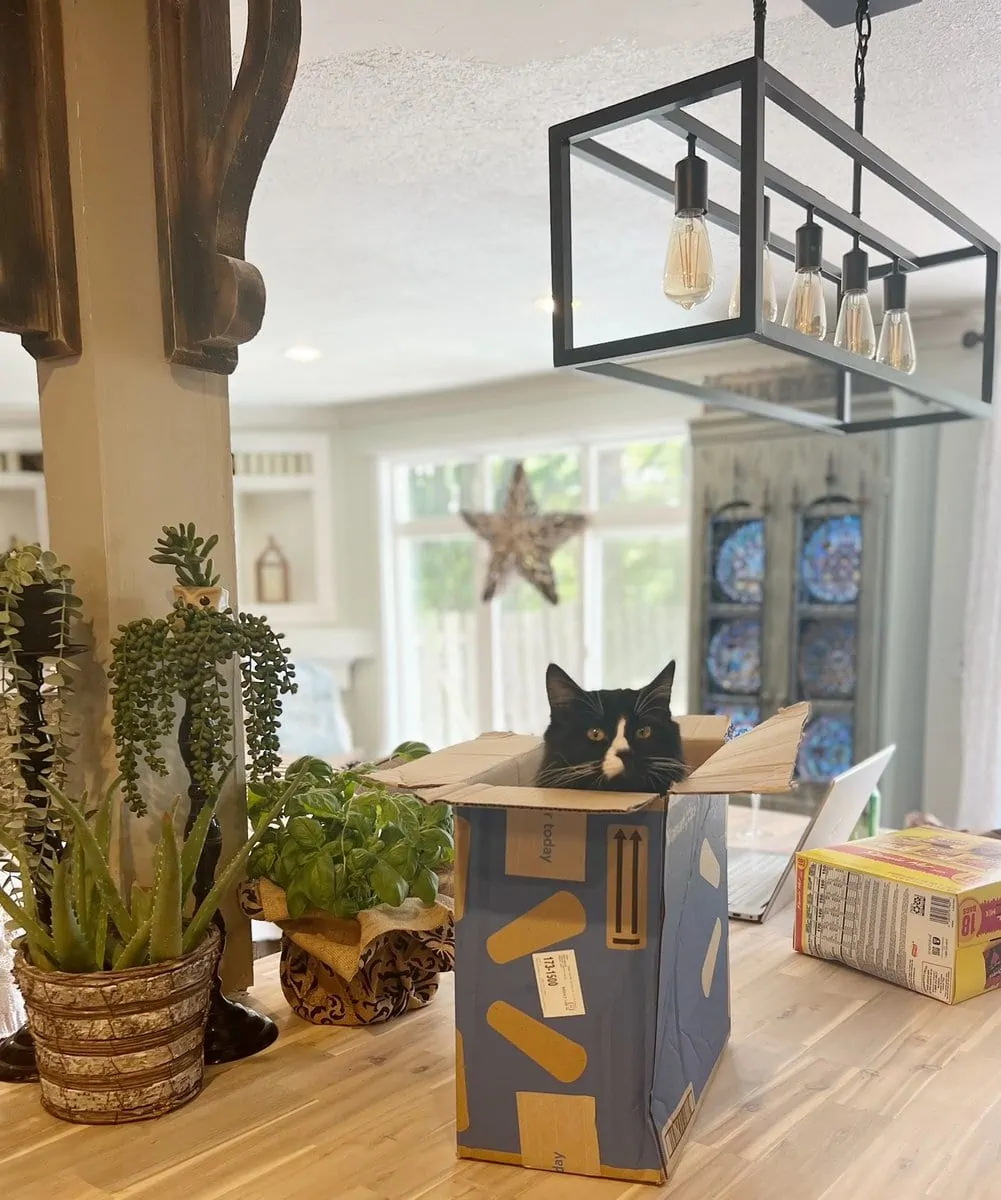 And as a total bonus – my cat loves to turn the boxes that I get my shipments in, into little playhouses for him! Hard not to love that.
You can sign up for a FREE Walmart+ Membership 30 Day Trial here, like I did, as well as find out more information about the program.