Walmart Gift Guide – Ideas For Everyone On Your List with This Years Most Popular Items!
This post may contain affiliate links and I may be compensated for this post. Please read our disclosure policy here.
Disclosure: This post was sponsored by Walmart and Rewards Style. All opinions are 100% my own. Find our disclosure policy here for more information.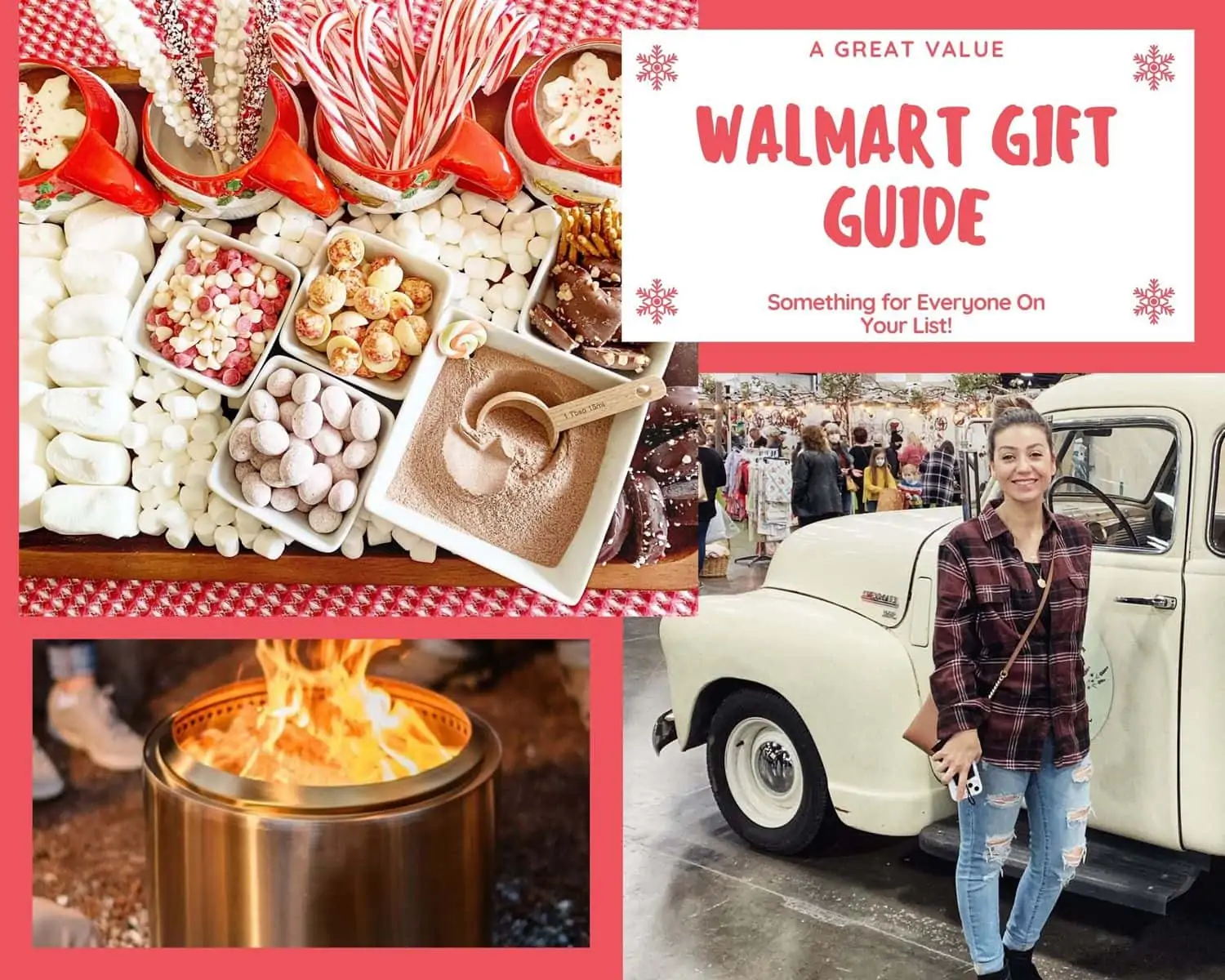 Walmart Gift Guide – Ideas For Everyone On Your List with This Years Most Popular Items!
This year we have found that Walmart seems to be offering some of the best deals around for Christmas shopping. Not only will you save more shopping at Walmart, but Walmart is a one stop spot to find the perfect gift for everyone on your list. You will also find something for all budgets, which is one of my favorite things. They carry everything from the latest tech gadgets, to toys for younger kids, clothes for all, beauty items, kitchen favorites and high end splurge items, and so much more.
Plus you will get free 2-day shipping and returns for purchases over $35! And if you want to try Walmart+, you can get a FREE 90 day trial here – allowing you to get free shipping and more!
Here are some of our favorite picks this year, from lots of different areas – to inspire you on what you can get as a gift for just about everyone on your list.
Food Gifts Can Be So Fun!
We made this Hot Cocoa Charcuterie Board to show you what a great gift it can make. Simply package up all the parts needed on the tray, wrap a ribbon around it, and it is ready to gift this DIY version! Click on the images in the picture above to see what we added to our Hot Cocoa Board, to make it really easy to recreate your own. The best part is that we were able to get everything needed, from the tray and dishes, to the ingredients – all in one spot – Walmart!
Food gifts are such a fun idea to gift just about anyone. They are especially helpful for those hard to shop for friends and family too. These Hot Cocoa Charcuterie Board idea should be a hit with just about anyone, and you can make it yourself as we show above, or use some of these pre-packaged items to grab and gift.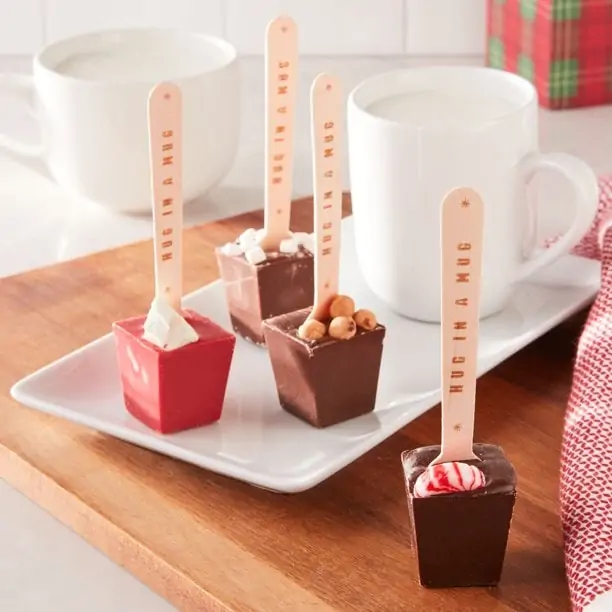 See if they have these Hot Cocoa Spoons at your store. They would be the PERFECT addition to your hot chocolate bar, if you find them!
If you do not want to make your own, there are tons of similar ideas available at Walmart that you can simply buy and gift, like: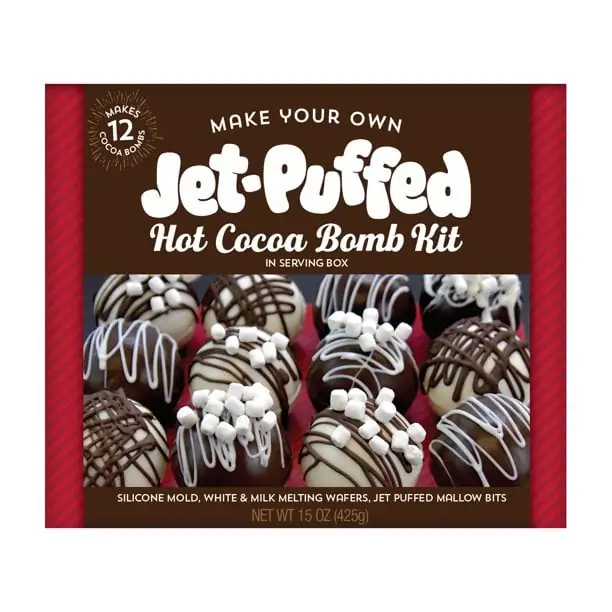 These Hot Cocoa Bomb Sets are really popular these days, and sure to be a hit.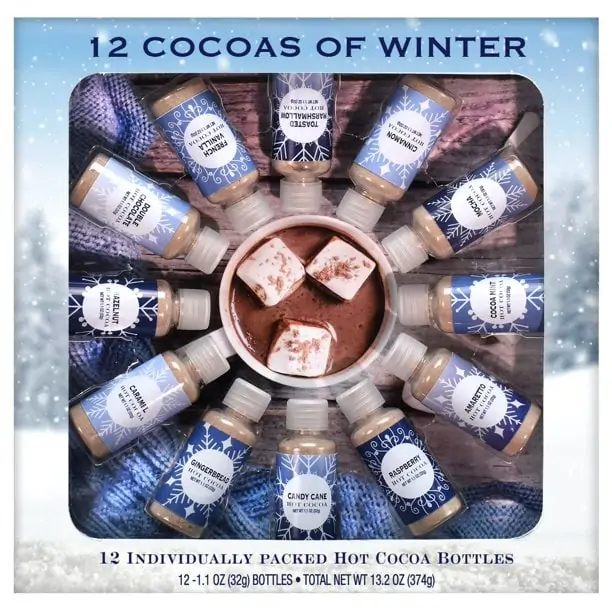 If you don't want to make your own, you can buy one of these pre-made 12 Cocoas of Christmas Hot Cocoa Gift Sets – how fun is this. Another really fun idea for this set is to use it to celebrate the 12 days of Christmas, and make a different hot chocolate each evening with the family. It is hard to go wrong gifting Hot Cocoa!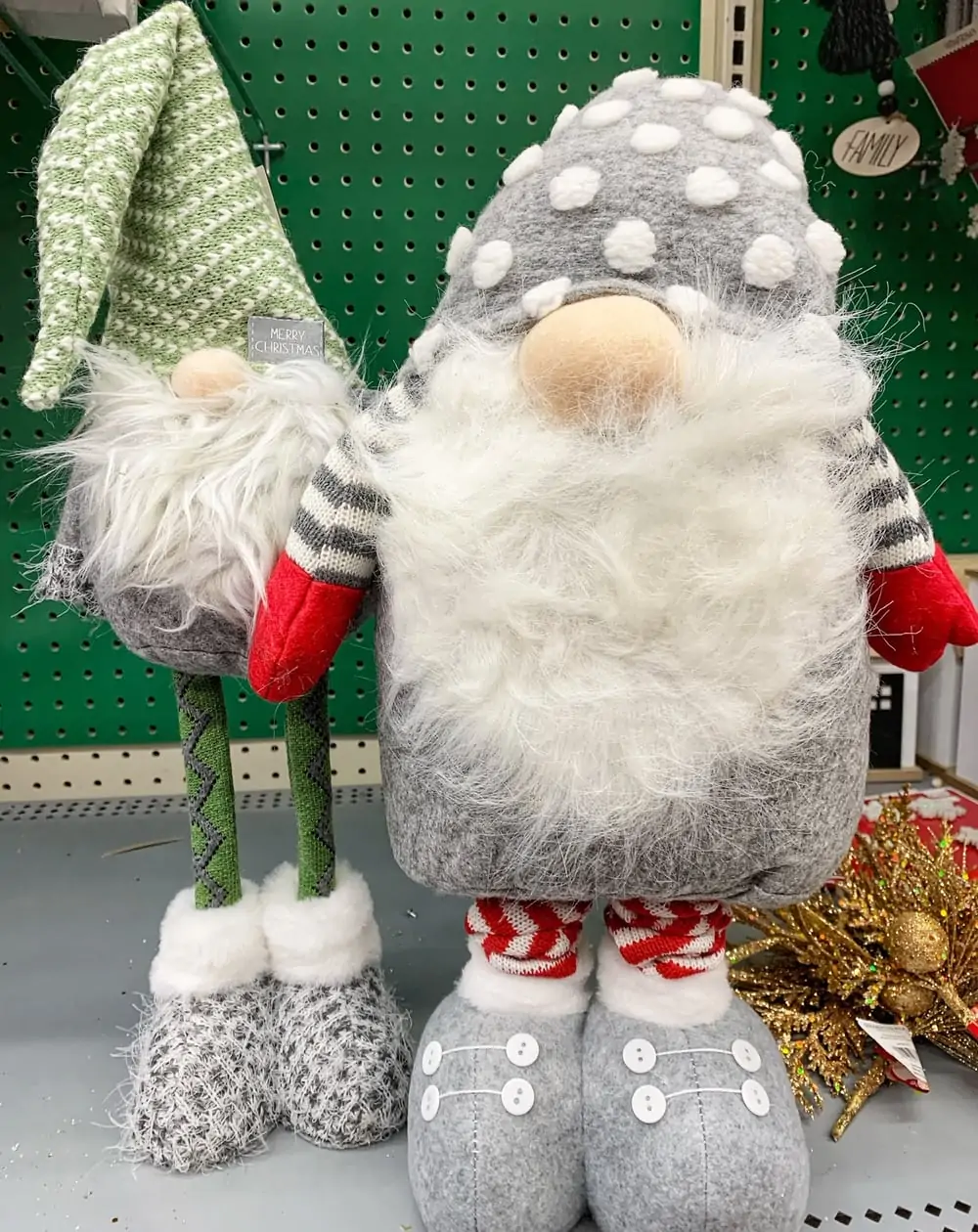 Home: Kitchen Appliances & Holiday Decor
I am in love with all of the holiday decor ideas for this Christmas. They are so affordable, and so cute. Here are some examples of things we found to inspire your holiday decor shopping.
Gnomes just keep gaining in popularity, and my store had some really cute ones. You can also find lots of options at really great prices online here too.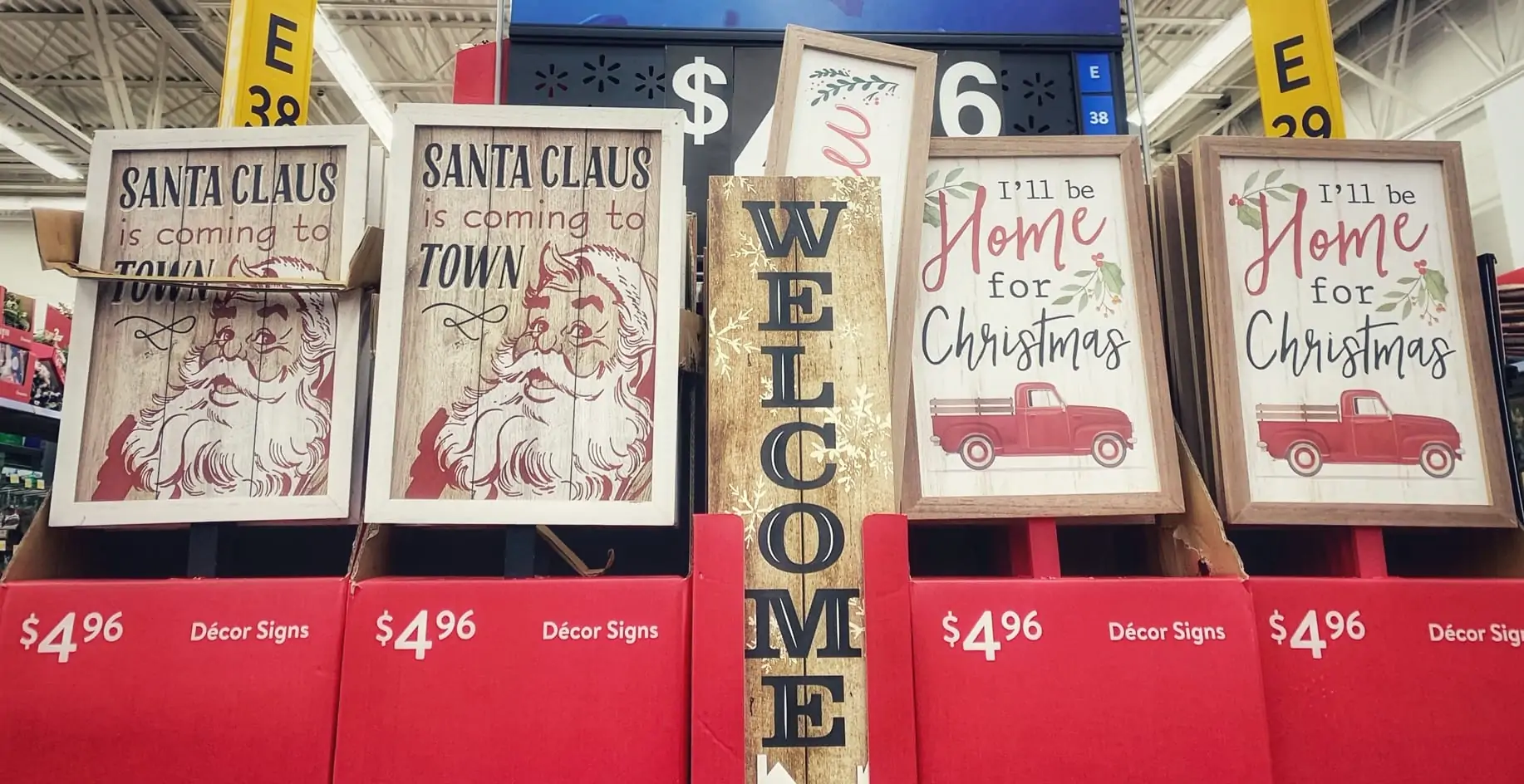 These cute pallet style Christmas signs are just $4.96 each. I don't think you could make them on your own for less than that! Check in store or online here.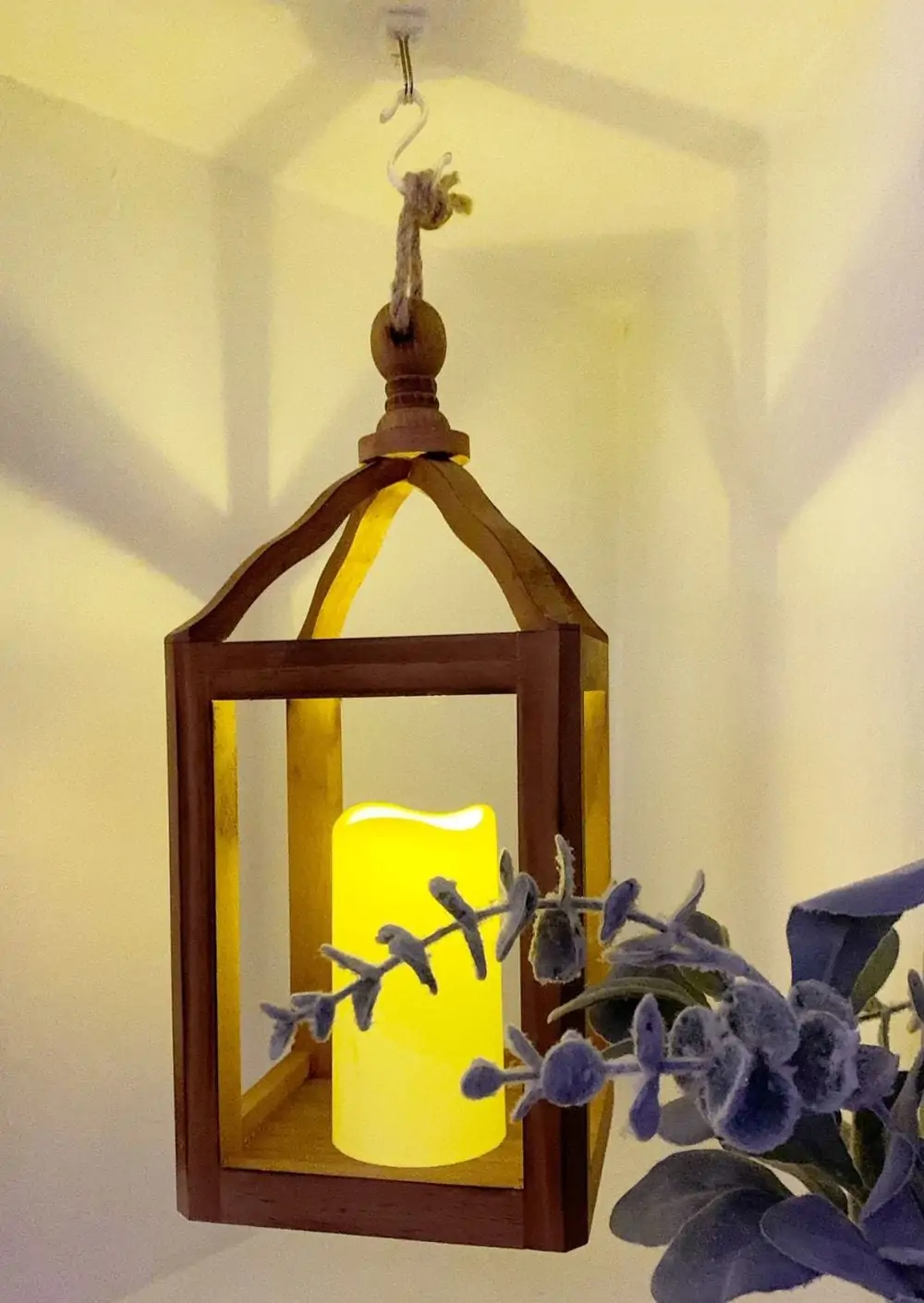 I just picked up these wood lanterns (they were so affordable I could not pass them up) and use them to add some ambiance to my mantle area this time of the years. I just hung them with some Command Hooks (did I say how much I love that I can get it all at Walmart, and not have to make multiple stops) and am obsessed with them!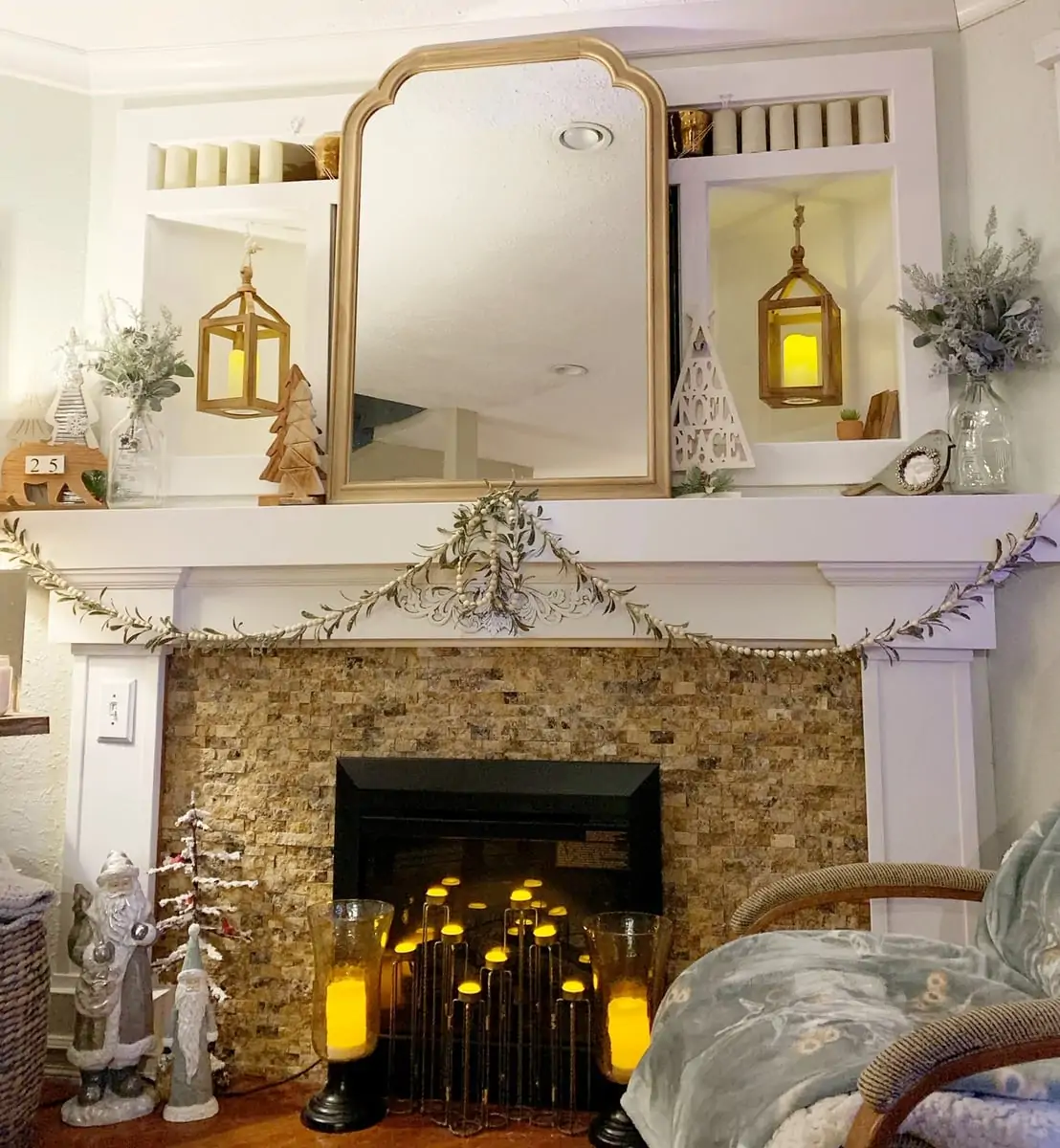 I got two of them, and they are just $13,98 each, so it was one of my favorite scores of the year. I was able to create a beautiful ambiance for my mantle area this Christmas. Not only that, but they are set up on a battery timer (so you do not have to plug them in, and they turn on and off automatically at the same time each night). They are easily one of my favorite finds this year!
Find more ideas for holiday decor at really great prices at Walmart here as well.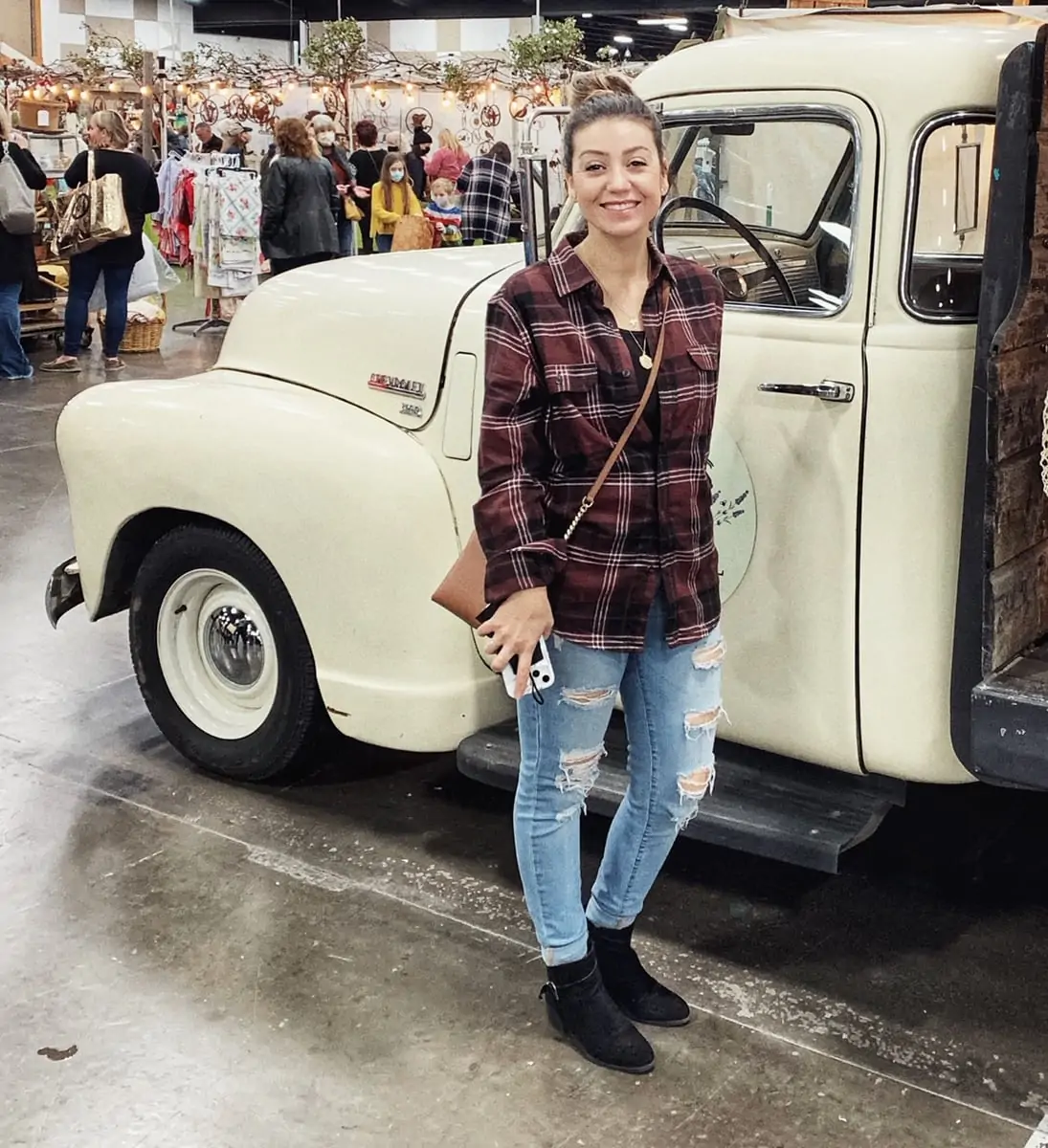 Fashion Finds The Entire Family!
Walmart is offering tons of great brands these days, like Champion and exclusive styles you can only find at Walmart like Free Assembly, Scoop and more. We got this flannel in the men's section, and we are currently obsessed with all of the great prices on flannels right now (and so many cute colors to choose from)! This is a great option for just about anyone on your list!
You can buy Family PJ sets, or make them yourself. My newest obsession are these Christmas PJ Bottoms (they are so soft its crazy – I keep going back for more pairs of them as I cannot get enough)! I love to pair mine with this simple long sleeve top, that is really comfy (and is not actually PJs so you can wear it out too).
These Time and Tru Boots are my new favorites. I cannot believe I found these for only $26.98. They are my new go to boots for the season, and I get compliments on them all the time. I also get asked if they are comfortable – and the answer is yes! Check out all the really cute Time and Tru boots currently available for women at super prices here.
I love this Time and Tru Packable Puffer Jackets. I like to travel, and these are so great to just pack up and keep in my carry on if I am not sure what the weather will be.
I cannot believe the really cute stuff you can get at these prices right now. Check out the Fashion Gift Guide Page here for even more ideas!
Tech & Gaming
Walmart has some some of the best prices we have seen for tech and gaming gifts this year.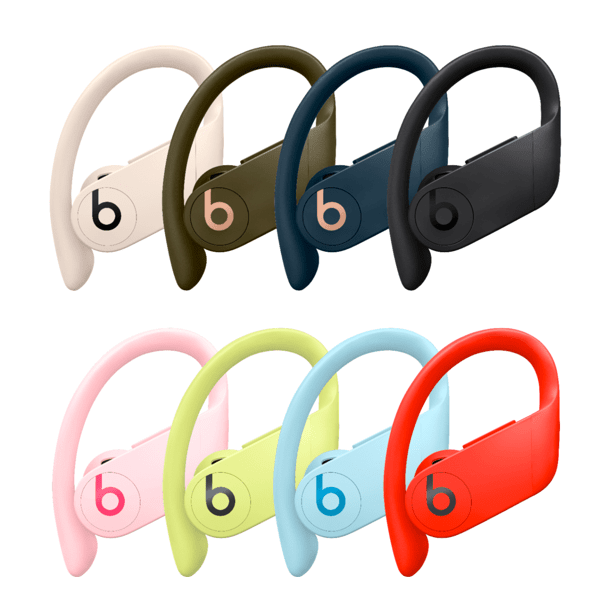 Here is another great idea, on how you can save on the popular Beats by Dr. Dre. Powerbeats Pro Totally Wireless Earphones. Buy an open box set and save. These are new headphones, but either the box has been opened or is missing. They have been inspected, and ready to sale at a discount – and you can look the manual up online if you were to need that.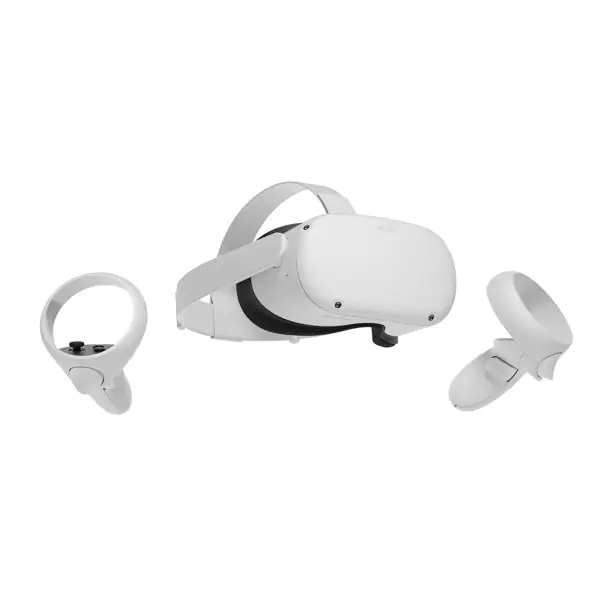 The Oculus Quest 2 – All-In-One VR Headset is one we have heard folks ask for often this year. Find it here now!
Splurge Gift Idea
If you are looking for a splurge gift idea for someone special that you are shopping for, this is my favorite pick. This is really popular right now. We have heard from many of our readers that they are looking to buy this for their loved ones (or themselves), so we wanted to share it  here to inspire you too.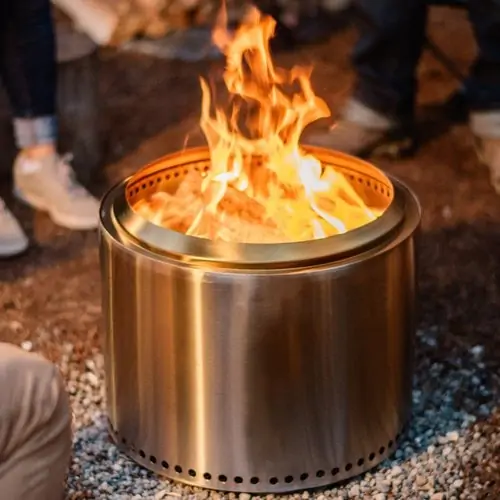 Just in case my kids are reading this, this is the gift I want! The Solo Stove Bonfire Stainless Steel Wood Fire Pit has been on my wish list for over a year, and I am hoping this is the year I will get one. Beyond my wish list though, this is a super popular stove, and would make a great splurge gift for anyone you know who enjoys the outdoors.
Plus, be sure to check out the Walmart Gift Finder here for more great ideas!