Veteran Resources for Job Training & Placement from Goodwill
This post may contain affiliate links and I may be compensated for this post. Please read our disclosure policy here.
This is post sponsored by Goodwill .  All opinions are 100% my own. See our disclosure policy for more details.
Veteran Resources for Job Training & Placement
With our large military community here in the Pacific Northwest, that means we also have a large veteran community and we know many of you have a connection to someone in the military, whether you or a loved one is in the military or a veteran. My dad is retired from the Navy & my husband is a Coast Guard veteran, so I know the challenges that come with leaving the military, where there are just not as many resources available once you leave the military.
One of the biggest struggles for those transitioning out of the military is finding a job in the civilian workforce. Unemployment for veterans rose slightly in the fall of 2019, even though national unemployment rates fell. So, veterans & those transitioning out of the military need a variety of resources & opportunities to meet potential employers to help them in their search for employment after their military service.
There are at least 6,500 veterans & family members who come out of JBLM in Tacoma every year & 3,800 of those people usually stay in Washington to look for employment. With such a large community of military & veterans around the Puget Sound, the Goodwill of the Olympics & Rainier region in Tacoma has a special program dedicated to this community called the Military & Veteran Services program, going on its 7th year.
This program is a one-stop program with all the resources needed to help support military members & their families who are transitioning out of the military into civilian life, as well as those who are already veterans.  The Military & Veteran Services program partners with a number of different agencies to help new veterans & their families with finding & retaining jobs and provide resources to help them with long-term financial stability.
This is the mission of Goodwill – to provide job training, career skills & job placement services for people in our community, serving everyone from at-risk youth, people with disabilities, seniors, single moms , as well as military members, their families & veterans.  When you shop at Goodwill, $.91 of every dollar goes back directly to their job training & placement program for those in our community.
Boots to Shoes Program: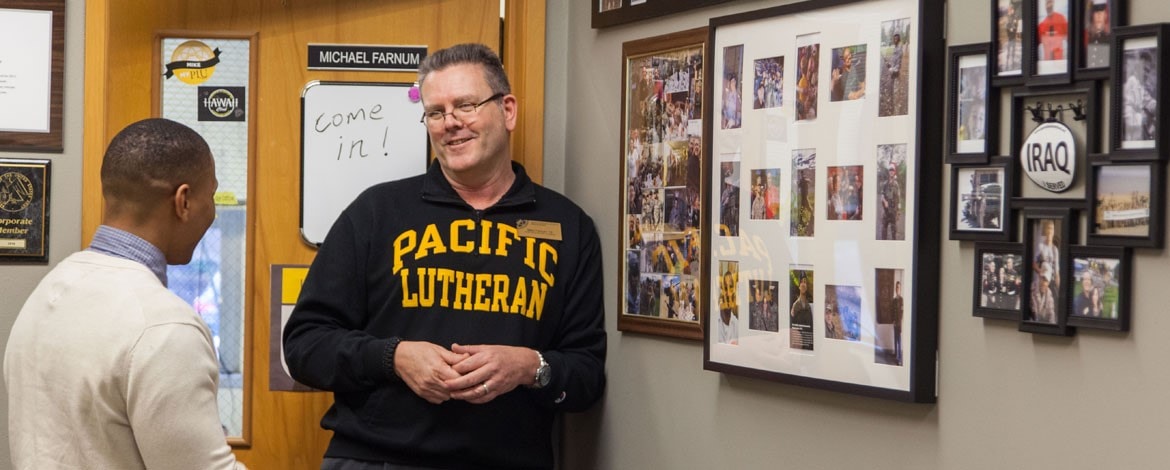 Goodwill has a new program as part of their Veteran's Services called Boots to Shoes. This program is unique in that it pairs veterans with civilian mentors in the business world to aid them in their search for employment. The mentors will work with the veteran's on an individual basis & teach them interview skills, how to look for jobs in the civilian world & tips & plans for finding the best suitable job for them.  This is available to any military member or their spouse/family member as well as veterans in this community.
Learn more about the Boots to Shoes program & watch the story of how this program has changed the lives of local Puget Sound veterans in their job search on SeattleRefined.com.
Goal of Boots to Shoes Program:
Insight into the language of civilian professions
Objective discussions of the veteran's goals
Encouragement as the veteran develops a job search plan
A sounding board and checkpoint for progress
Appreciation for the veteran's service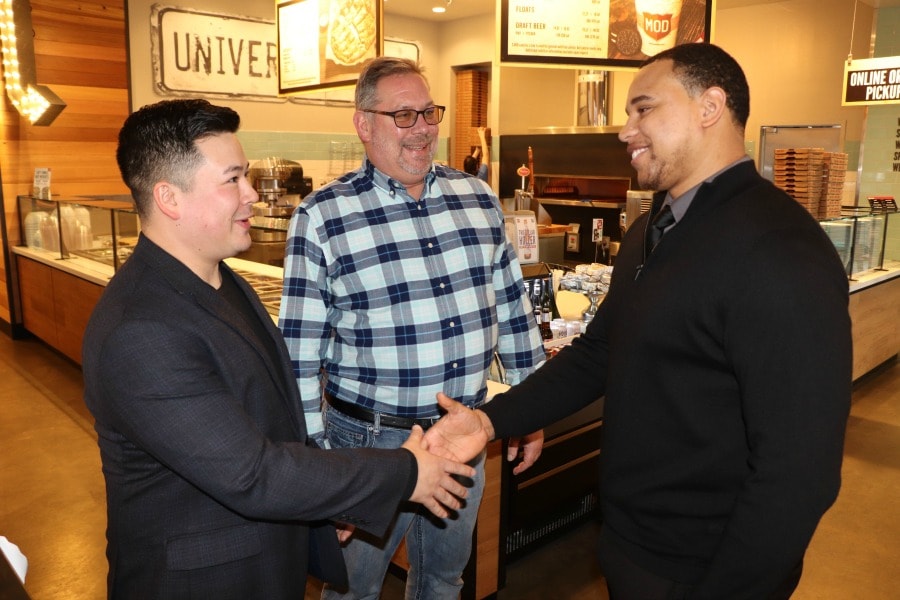 Mod Pizza has been an important partner to get Goodwill's Boots to Shoes program off the ground by contributing $20,000 in support of the program, as well as provide mentors for the veterans in the program. This will also provide job opportunities for veterans as they work thru this program.
Military Networking Event:
On Wednesday, March 18, 2020,  from 10:30am – 1:30pm, there will be a civilian employer networking event at the Joint Base Lewis McChord (JBLM) American Lake Conference Center. This event is an opportunity for existing military spouses & family members, veterans and their spouses to visit with potential employers in a face to face setting, learn more about what type of job opportunities may exist with those businesses & ask questions to aid their job search. Spouses and family members of active duty service members as well as service members transitioning out of the military & veterans can pursue employment leads thru this networking event.
Meeting face to face with potential employers is definitely a big positive in this job market where everything is digital – it provides the opportunity to make a real connection & also get important feedback on resume materials.
Gain access to local employers
Get information on Military and Veteran services
Enroll in Goodwill's Veteran Services program
Be provided opportunities for resume building, job navigation, LinkedIn support & mock interviewing
If you can't make it to this event in March, they do offer quarterly Networking Events, with more than 70 employers & 14 veteran service & training organizations in the area.
Upcoming Networking Events:
Wednesday, 13 May, 2020
Wednesday, 15 July, 2020
Wednesday, 18 November, 2020
More Info on Goodwill's Services & Tips for Shopping Goodwill:
Free Tax Preparation & Filing Centers (open through April 15th)
8 Tips for Shopping Goodwill's Online Auction Site
7 Reasons to Thrift Shop for Teens