Up To 50% Off Sephora Cosmetics + Sephora Promo Codes Available
Right now Sephora is having a 50% off the regular prices – Memorial Day Sale! Plus they are offering free shipping on orders of $25+ and you can get a free Two Faced Mascara with orders of $50+. Combine all of these offers for some super savings at Sephora today! We found items as low as $3.00 (it is actually 75% off) in this sell (I can never walk into Sephora and find anything that price, so this is a steal)! We found many items under $5 in this sale here, so shop soon for best selection of items on sale. They also have a number of Sephora brand beauty sets on sale for $9 for the set, plus great deals on other name brand beauty items as well. We have listed out some of these deals below, so check those out.
Sephora Promo Codes / Sephora Coupon Codes That Will Help You Save More:
In addition to the offers we mention above, there are a couple off additional promotions you might be interested in right now too.
Use Sephora Coupon Code TOOEARLY to get the free Two Faces Mascara with orders of $25+
Use Sephora Promo Code SURPRISEME to get a free deluxe sample item with orders of $25+
Enter coupon code PLAYTIME at checkout to get free beauty in boom play box with any $50 purchase.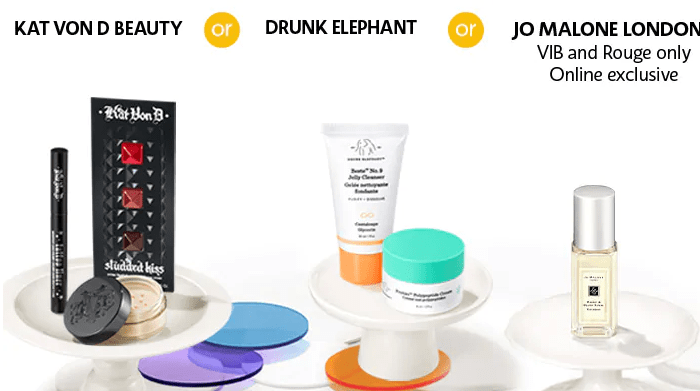 Plus, if it is your birthday month, you can get a free Sephora Birthday Gift, just for you! My daughter got one during her birthday month this year, and it was a wonderful freebie! There is no purchase required in store
** Note, you will likely only be able to use one promo code, so choose which offer is the best fit for you. You can also find a much larger list of the Sephora promo codes available here.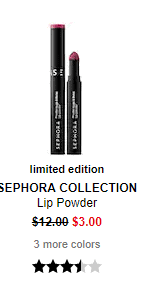 Get this lip duo set for just $3.00 (Reg. $12)!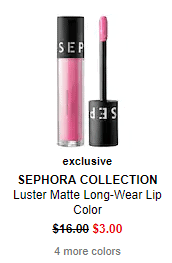 Sephora Long Wear Lip Color – $3 (reg $16)!
These beauty sets are just $9 each (and there are a number of different ones to choose from, and they are valued at $42 to $62!)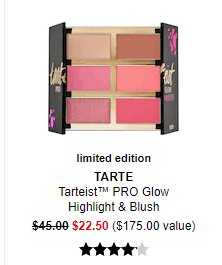 This Tarte Highlighter and Blush set is a super deal at $22,50!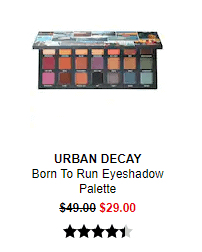 This Urban Decay eyeshadow pallete is a best seller, and it is currently just $29 (reg. $49)!
Hurry over here to see them all! Shipping is free with a $50 order.
You might also be interested in:
We love this subscription box as it is packed full of full sized items (from beauty and health products to great tote bags). I keep what I cannot part with and make gifts for others out of the rest of the items. I love this one!