Traveling With Kids Of Different Age Groups – Get Tips On a Great Trip On the Family Travel Talk Forum By Residence Inn!
This post may contain affiliate links and I may be compensated for this post. Please read our disclosure policy here.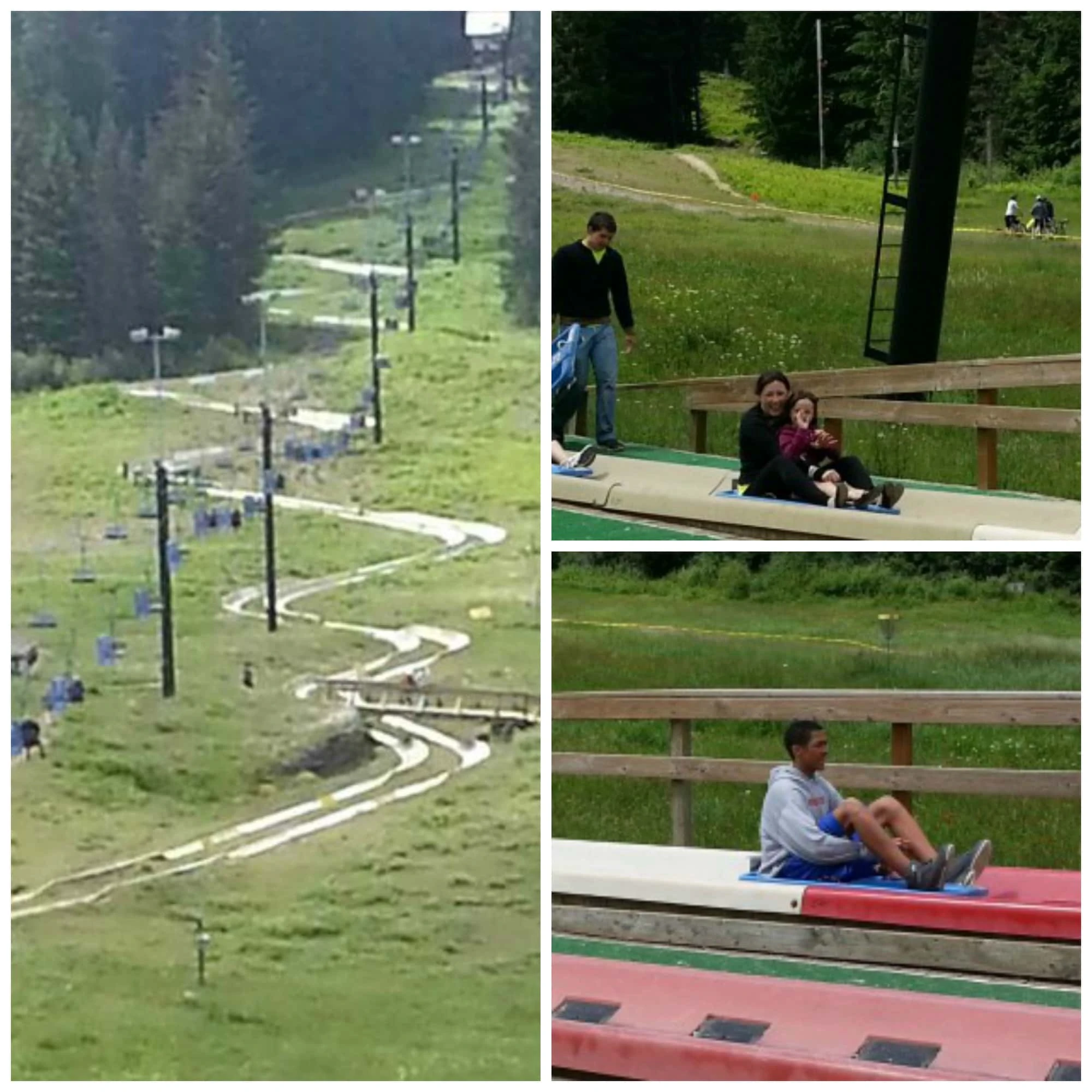 That's me (top right) trying to make sure everyone from 4 to 15 had fun on our recent getaway to a local adventure park!
How many of you out there have kids that span across different age groups? This can be a real challenge when you are traveling, as toddlers and teens generally do not have the same likes, energy levels, bed times and on an on.
Larger families, blended families, those of us who spread having our kids out, or any of you who are trying to figure out how to entertain a 5 year old and a 15 year old on the same vacation might enjoy this months discussion on the Residence Inn Family Travel Talk Forum.
We are sharing some tips on how to travel with kids in different life stages, and have an enjoyable vacation for all, over on the Residence Inn Family Travel Talk Forum. It would be great if some of you could stop by, and add your own ideas, tips and thoughts to the conversation too! We will continue to post tips for the next few weeks, so please stop by and join the talk!!

If you are a family that loves to travel, you'll want to check this informative Family Travel Talk Forum that the Residence Inn has started on Facebook. You will be able to get real travel advice from real moms!
They are featuring tips from 10 family travel expert bloggers from around the country every month, with topics such as finding balance in travel, traveling once kids are back in school and more. This is a great forum to connect with other families who love to travel and share your experiences.  Jen and I are excited to be featured as family travel experts sharing our experiences and tips with you as part of the forum. So, make sure to check out the Family Travel Talk Forum and post your own questions and experiences about family travel.