Thrifty NW Mom featured in Seattle's Child Magazine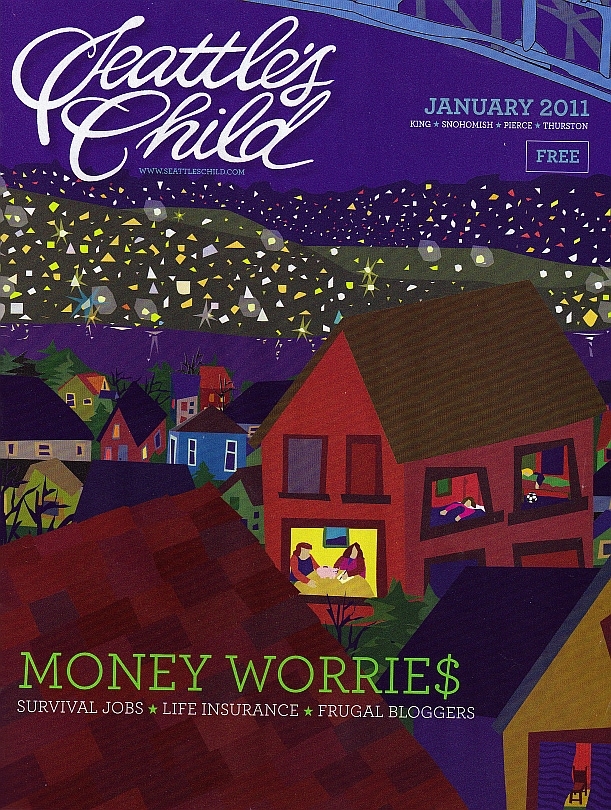 I'm so excited to let you know that I was interviewed for this month's edition of Seattle's Child Magazine.  I'm featured as one of three Northwest "frugalista mamas" along with my blogger pal Heather from Queen Bee Coupons and Deanna from The Crunchy Chicken. I'm very honored to be included in this magazine as Seattle's Child is one of my favorite Northwest resources for family-friendly events, interesting parenting articles & community news.
The "Frugalista Mamas" article also was recently featured on the Seattle's Child website, where you can check it out if you don't have access to the magazine.   If you live in King, Pierce, Snohomish, or Thurston counties, you should be able to find Seattle's Child magazines in a number of different locations such as doctor's offices, libraries (I found my copy at my small, local library recently), children's consignment stores & other kid-friendly locations.
If you've just recently found Thrifty NW Mom, here are some ways you can stay updated with all the latest information:
Let me know if you first found Thrifty NW Mom from Seattle's Child!