Summer Fun Ideas on a Budget – Entertainment Ideas for Kids & Families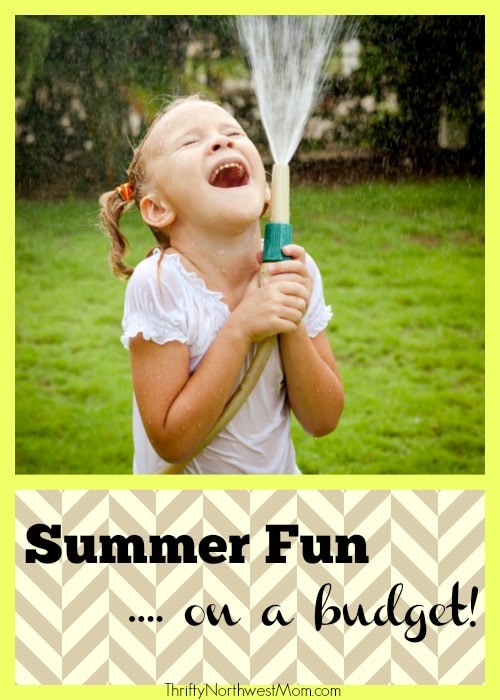 Summer Fun Ideas on a Budget
There are so many fun activities to take advantage of during the summer months and many of these activities are free or low-cost!  We've compiled a list of some of our favorite activities for the summer for kids and for the entire family!
Make sure to also check out our Seattle & Portland pages for park reviews, campgrounds, sightseeing activities & more  – as well as our big list of Frugal Summer Fun activities in the Northwest
For even more inspiration on Pinterest, check out:
Kids Entertainment Activities:
Summer Reading Programs for Kids – We've got a big list of national programs as well as library reading programs around the Puget Sound & northwest.  Amazon also has a Summer Reading program, too, to check out.
Summer Concerts Round Up – Listing of free and frugal concerts in the NW in the summer (and Zoo Tunes – not so frugal, but so popular!).
Regal Summer Movie Express – $1 Kids Movies on Tuesday and Wednesday mornings all summer long
Cinemark/ Century Theaters – $1 Kids movies or pre-pay 10 shows for $5 (makes them just $.50/ea)
Kids Bowl Free Program – Sign up for each of your children to receive 2 FREE bowling games for every day of the summer
Kids Skate Free Program – Sign up for each of your children to receive 2 FREE Skating Passes a week for kids ages 12 & under
Apple Summer Camps – Free 3 Day Summer Technology Camps at Apple stores for kids ages 8 – 12.
Bass Pro Shop Summer Camps for Families – Free activities on Tuesdays, Thursdays, Saturdays & Sundays including free catch & release pond, free shooting arcade, Free BB Range, crafts  & more
Disney Store Summer Play Days – Every day (possibly twice daily)  in the summer till September 5th, 2016. Includes storytime, trivia time, art animation & showtime. Kids can also collect buttons each week. Contact your local store to see if they are participating.
Frugal  Kids Summer Activities at Home:
Summer Bucket List – contains free download of  a blank Summer Bucket List to use when creating your own family "Summer Bucket List"
Summer Boredom Busters – Paddle Ball & Ring Toss games in frugal fashion
Summertime Fun Activity with Sponge balls