Summer Boredom Busters
This post may contain affiliate links and I may be compensated for this post. Please read our disclosure policy here.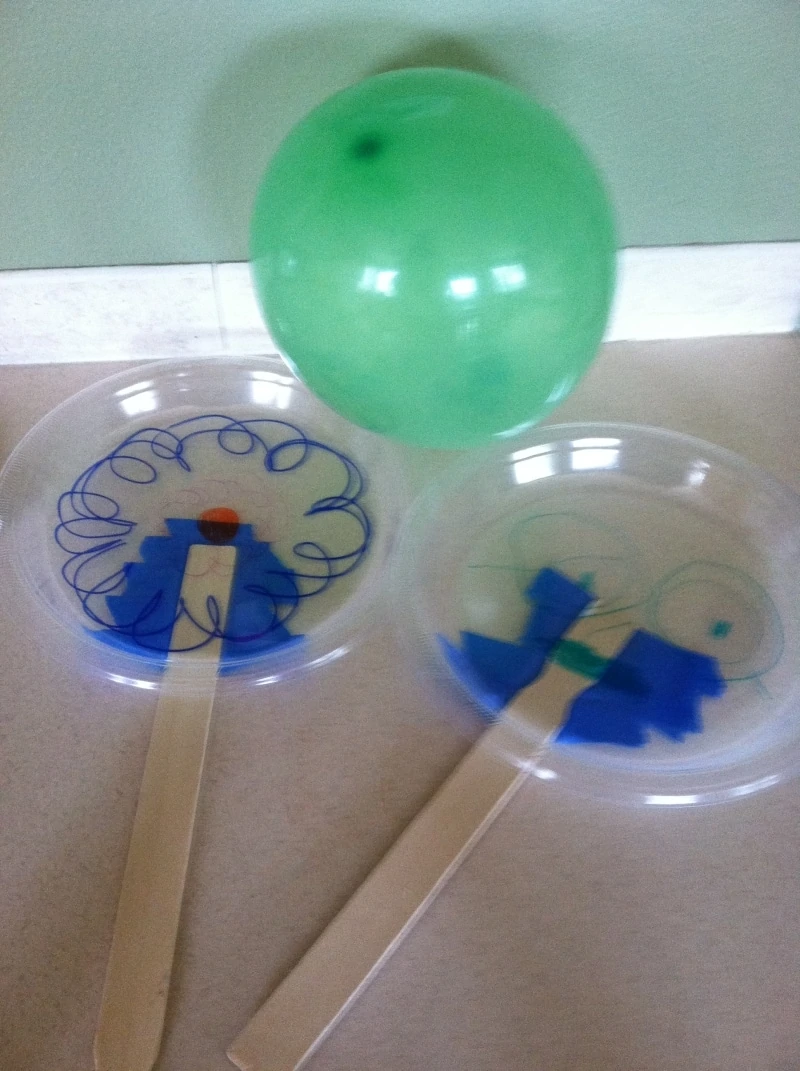 By Contributor Sarah from Chickie Momma Crafts:
With summer comes the freedom of a relaxed schedule which I love, but at times with all the rain that we had in June, it could make us go quite stir crazy! So, for those days when it's raining or you need a break from the sun, here are two kid activities my boys and I made and then played.  I love these because they are soo cheap to make and provided hours of entertainment.  I loved watching the boys create "new" ways to play and make up different games using the same materials.  These are also nice because they can be done indoors or outdoors!
Paddle Ball: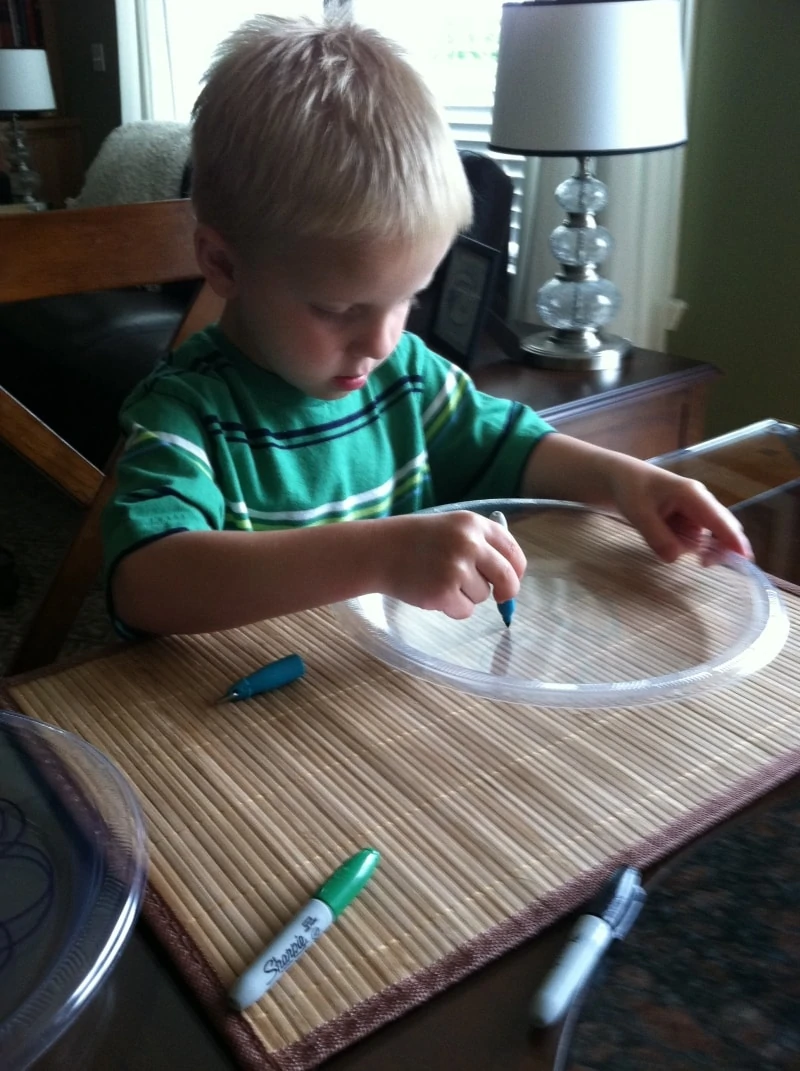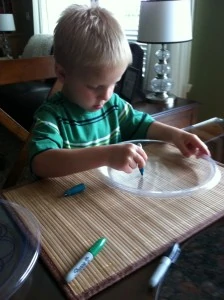 Supplies:
Balloon
2 paper plates (we used disposable plastic-the seemed to hold up a little better than the paper)
Tape (we used painters tape)
2 paint sticks (the original ideas used large popsicle sticks-but we didn't have any and I think these ended up giving a better handle)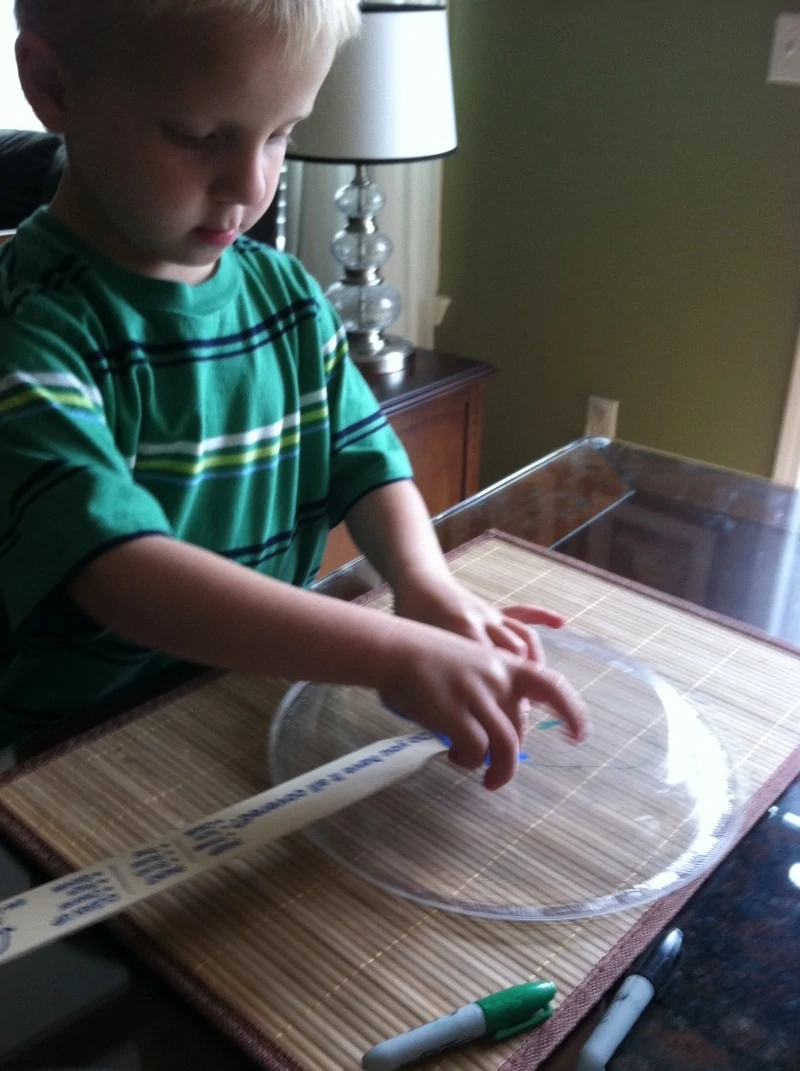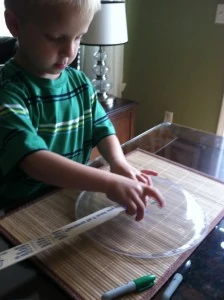 Instructions:
Simply tape the paint stick to the back of the plate about 1/3 of the way up.
Next, blow up the balloon and play!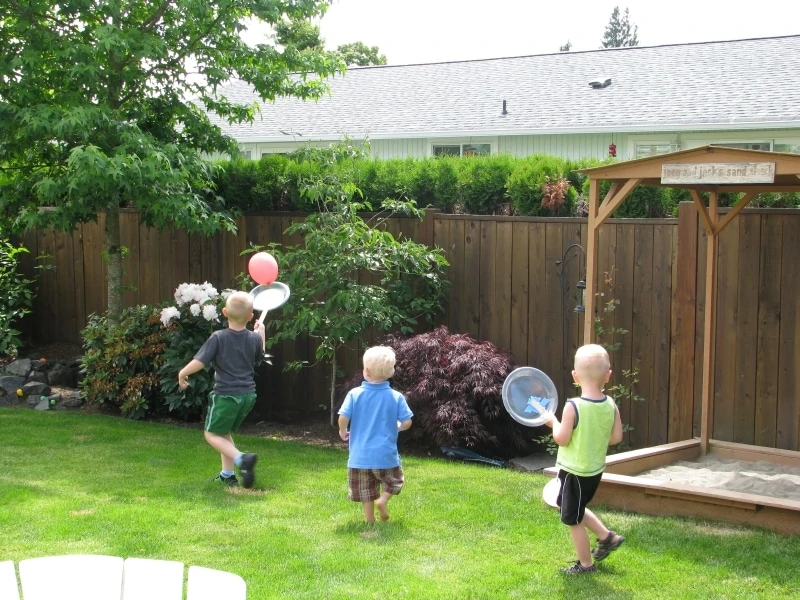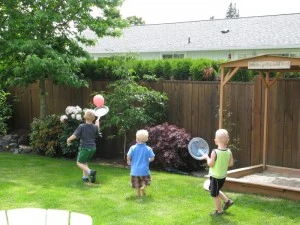 We played lots of different ways-tossing back and forth, trying to hit it as many times by our self without it hitting the ground, seeing who could hit it the furthest-LOTS of different options.  We had so much fun that we made a whole bunch to have on hand at my son's third birthday party.  My three year old loved this game so much that he slept with his paddle and woke up saying, "Play again?"
Ring Toss: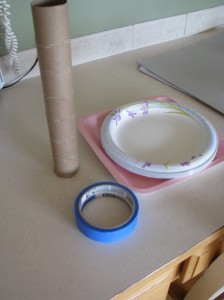 Supplies:
4 large somewhat sturdy paper plates
Paper towel tube
Tape (we used painters)
Scissors
Instructions:
Trace the paper towel circle on the back of one of the paper plates in the center.
Cut out the circle, stick the paper towel tube in and tape down-you could also probably glue it (but then you would have to wait for it to dry and we aren't that patient around here)
Cut the center out of each of the remaining three plates.
Time to play!  We did this trying to toss the ring from behind a line, holding the stick in the air, we even had races balancing the plate with the tube on our head-LOTS of options for different games!
For older kids, you could have them decorate or paint the paddles, and rings.  My oldest decorated his paddle, but my youngest could have cared less.  It might be fun if you are hosting a summertime party or BBQ to make some of these instead of spending money on the store brand versions!
Both of these games were great and it wasn't a big deal if they got bent or broken-we just made more.  Super cheap, easy and fun!!!  Doesn't get much better than that!
If you have a fun & frugal summertime craft or activity to share, email thriftynwmom (at) gmail (dot) com with your idea & we may feature your idea on Thrifty NW Mom. If  featured, we will post a link back to your blog if you are a blogger.