Frugal Summertime Fun: Sponge Balls
This post may contain affiliate links and I may be compensated for this post. Please read our disclosure policy here.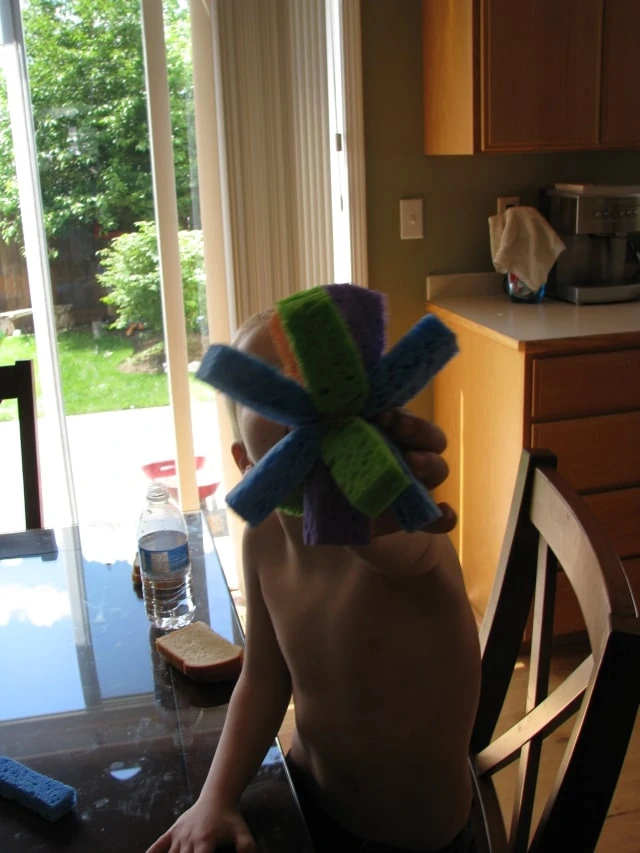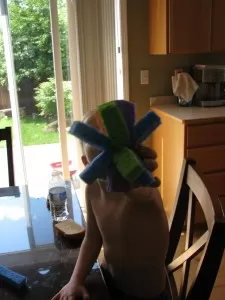 Contributor: Sarah from Chickie Momma Crafts
Hey there,  it is Sarah from Chickie Momma Crafts and I am super excited to share with you a fun craft project you can do with preschoolers.
I love crafting myself and love it when I come across a fun craft to do with my two preschoolers.  This one grabbed my attention because it is so simple to put together and it involves water.  I don't know about your kids, but my boys LOVE playing in the water and a water fight is even better.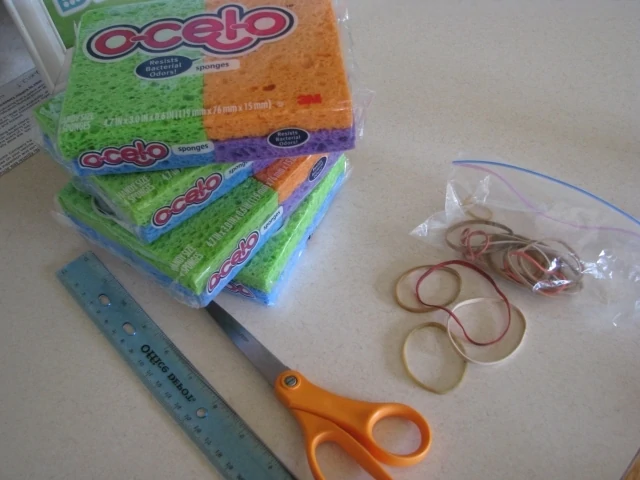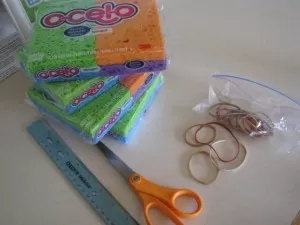 Sponge Balls
Supplies Needed:
Sponges (pick these up at the Dollar store)
Ruler
Scissors
Rubber bands
Water
Silly little boys or girls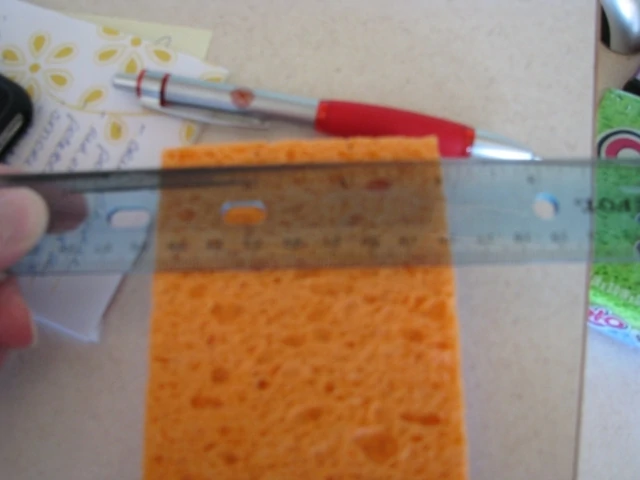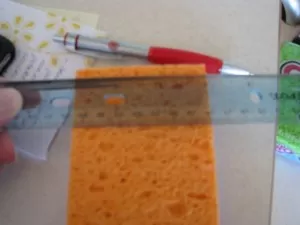 Instructions:
Cut the sponges the long way in 1" strips. Next group the strips together.  I had the boys do this mostly for my older one to practice counting and with my younger one, we worked on colors.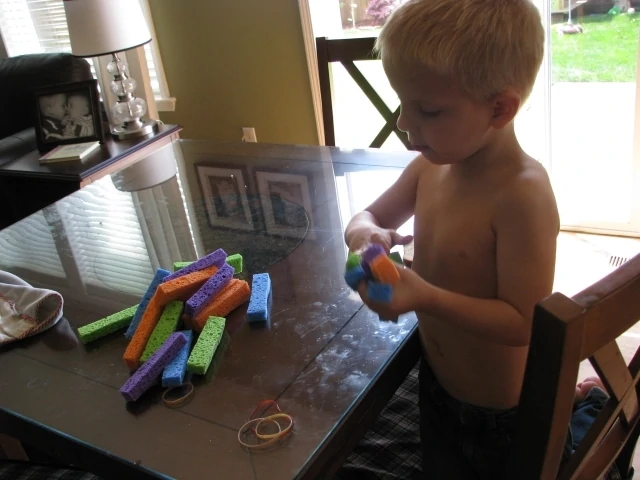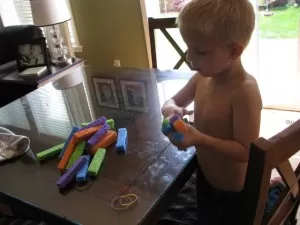 After they have 6-8 strips chosen, band them together with a  rubber band.  Do it somewhat tight so they will hold together after filled with water.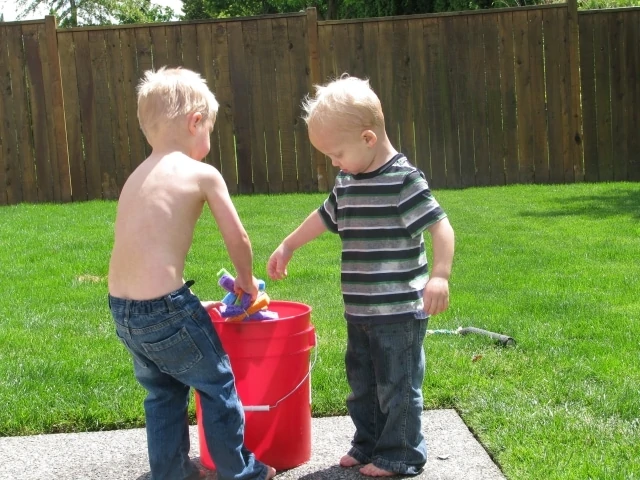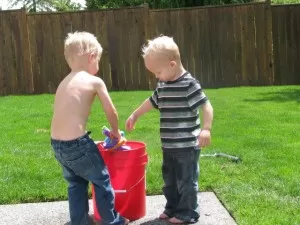 Next, we used a bucket of lukewarm water to keep them in (after all… in Washington it isn't quite warm enough for hose water, especially if I am going to play).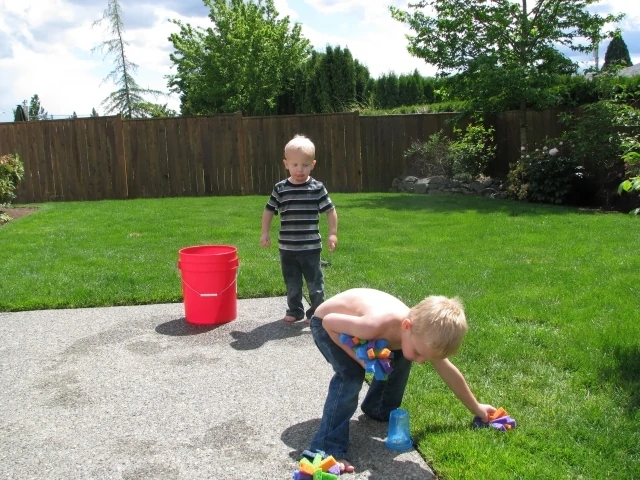 Finally, we had a water fight.  The boys giggled and loved it!!  I recommend playing with them in the grass-not sand box or flower beds!  We had a few land there and they can get muddy pretty fast.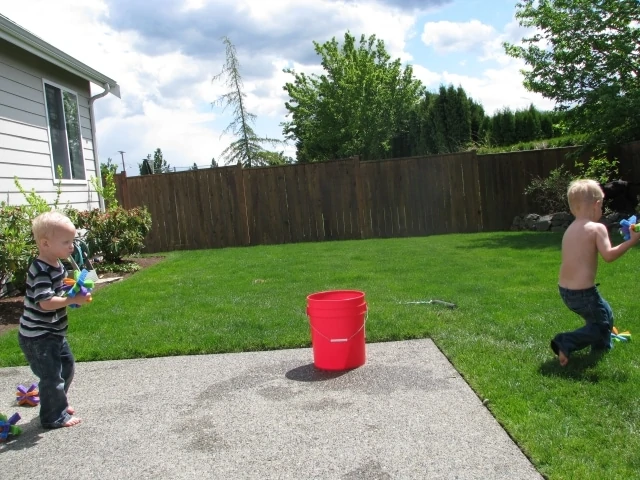 These would also be fun in the tub or have your little ones use them to wash the car!  They were so easy and fast to make and provided hours of frugal fun!!
What are some of your favorite frugal summertime fun ideas to do with kids?
If you have a fun & frugal summertime craft or activity to share, email thriftynwmom (at) gmail (dot) com with your idea & your idea may be chosen to appear on Thrifty NW Mom. If chosen, we will post a link back to your blog if you are a blogger.