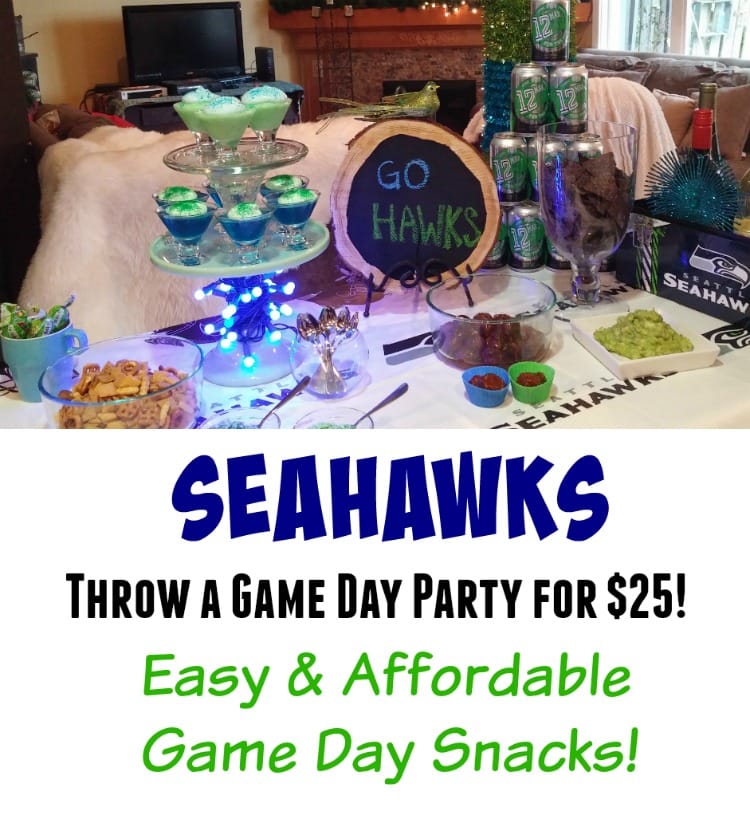 We love the Seahawks at our house, and that means that each game day is an opportunity to have company over and throw a party. While I enjoy the opportunity to entertain family and friends for game day get together's, they can add up. To keep our costs down this play off season, we turned to our local Grocery Outlet for affordable ideas to celebrate Seahawks game days in style, but without blowing our budget!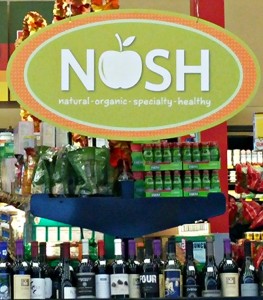 My favorite part about saving on game day entertaining by shopping Grocery Outlet, is that they recently expanded their NOSH offerings. NOSH is the Natural, Organic, Specialty and Healthy section at Grocery Outlet. They are celebrating the expansion with some fantastic products that are perfect for game day appetizers. You can find the current ad with some great deals here.
Here is a party plan that should help you feed 12 people for approximately $25 for this weekends game day celebration.  Prices are estimated based on a party of 10- 12 people (we generally have a mix of kids and adults, so how much mileage you get may vary depending on how big your eaters are).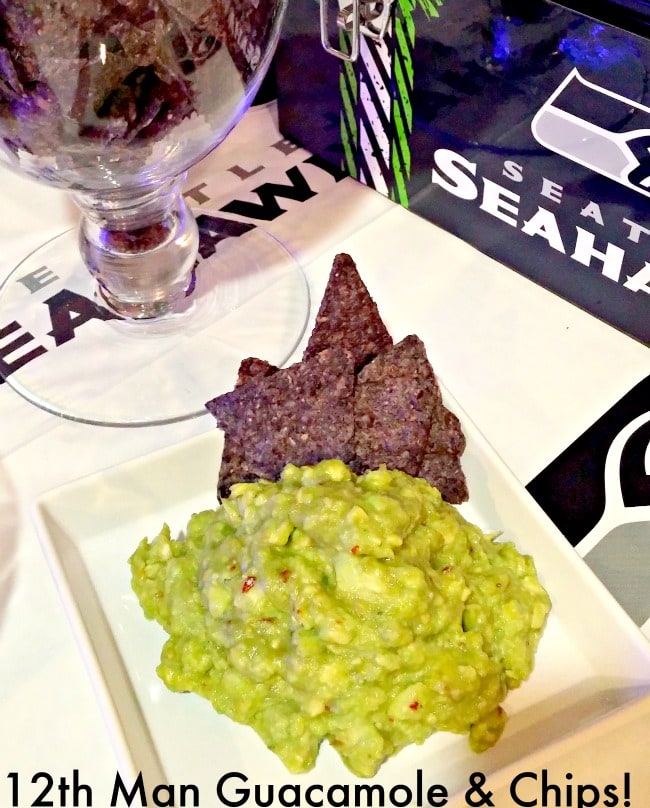 12th Man Guacamole and Chips (Blue and Green Style) 
This appetizer is one of my favorite things: tasty, affordable and easy to throw together.
Avocados are just $.50 at Grocery Outlet this week, so you can make a BIG batch of homemade guacamole for just a few dollar. Dump a bag of blue chips in a bowl next to your green avocado and you have 12th Man Guac and Chips! Price is based on using 4 avacados at $.50 ea. 2 packs of seasoning at $1 ea, and 1 bag of chips for $1.50.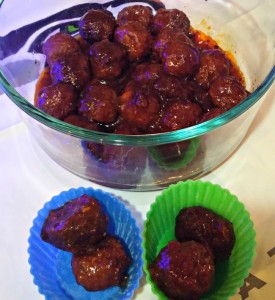 Easy Cocktail Meatballs – Make ahead in your Crockpot 
This recipe is always a crowd pleaser. Best part is that you can pick up the Farm Rich Meatballs for just $3.99 per bag at Grocery Outlet this week. That is a fantastic price for meatballs.
If you really want to get some mileage out of them, make up two bags, and if you have left overs you can simmer them in your favorite spaghetti sauce for dinner the next night (we did this last weekend, and they tasted great the second night, and cooked up just fine in the spaghetti sauce once you took the meatballs out of the sweet and sour sauce).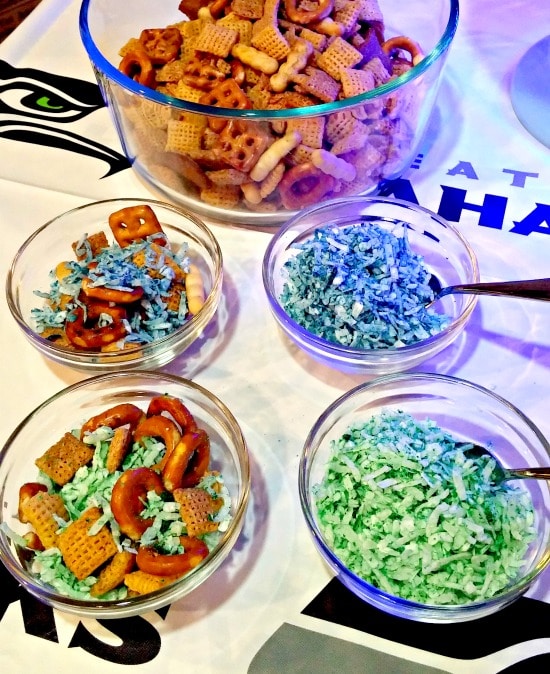 12th Man Party Mix 
Divide a bag of shredded coconut into two bowls. Toss one with a few drops of blue food coloring, and the other bowl with a few drops of green food coloring. Mix well, You can then either separate the party mix into two bowls and add the coconut mix, or I like to keep the coconut in separate bowls with a small spoon and let folks add their own if they like to add some sweet to the salty party mix. There you have it. 12th Man Party Mix!
Another idea for your party mix is to grab a bag of skittles and mix those with the party mix for a Beast Mode style snack!
Seahawks Jello Cups 
This dessert is so simple, its almost embarrassing. But serve it up as a proud 12th Man and your guests will love it! Simply make up a pack of Blue Raspberry Jello (or lime ) according to directions on the box. Separate it into 12 single serve dishes and put in the refrigerator to set for a few hours. About 5 minutes before serving take a container of Cool Whip and mix with a few drops of green food coloring. Mix until its all a smooth green color. Top each serving of blue jello with a dollop of green whipping cream.
You could use a box of pistachio pudding instead, for the green pudding cups.
If you want to jazz up your Seahawks Jello Cups some, try adding Summers Peak Blueberries to the top. They are on sale for $5.99 in the freezer section of Grocery Outlet this week (so be sure to thaw them ahead of time)!
Beverage Selections to keep your party total at $25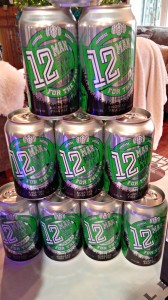 I found a case of 12th Man Beer for $5.99 at my local Grocery Outlet!
Or a bottle of this non alcoholic Sparkling Beverages that were $1.99 (saw them for $5.99 at another local grocer), and a bottle of wine for $3.99!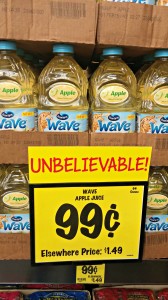 I also found this juice for just $.99 if your looking to keep things simple!
Plus, be sure to check out this weeks current deals for more game day spread ideas. Some more ideas include:
Deli Natural Cheese Slices for $1.99 per pack
Hummus for $2.99 per container
Carando Sliced Italian Dry Salame for $3.99 per 8 oz
2lb bag of California Mandarins for $1.99!
1lb mini carrots for $.99 (grab Ranch Salad Dressing for $1 too, for a carrots and ranch dish for $2)!
Chocolate Chip Cook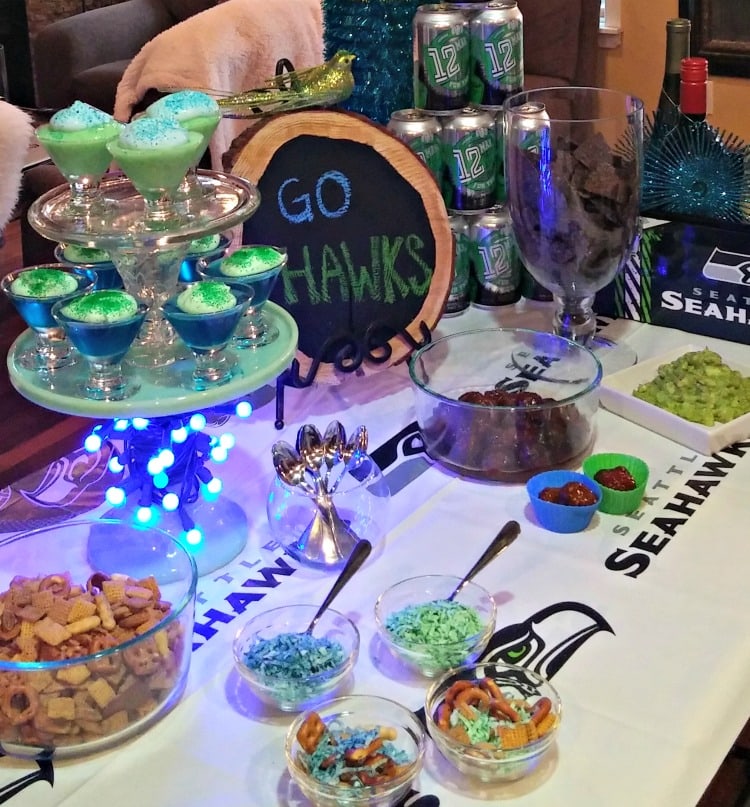 There it is, you will have game day appetizers to serve to 12 people for $25! Have your guests bring a dish or beverage and it will go even further.
PLUS, we have FREE Seahawks Party Printables here, that you can use to decorate your party too. Attach to toothpicks and folks can eat their meatballs with those.
Shopping List 
(Be sure to start your shopping trip at Grocery Outlet as they have most these items at super prices this week)!
1 bag of blue chips – $1.50
4 avocados – $2
2 packs guacamole mix – $2
1 bag of Farm Rich Chicken Meatballs – $3.99
1 jar grape Jelly – $1
1 jar of Heinz – $2.50
12th Man Party Mix
1 28 oz. bag of  Ralstons Snack Mix – $3.99
1 bag of shredded coconut – $1
Blue and green food coloring (included as pantry item, but be sure to grab if you need)
Seahawks Jello Cups
1 package of blue raspberry or lime jello – $1 (I found it for as low as $,39 per pack at Grocery Outlet)!
1 container cool whip – $1
Green food coloring (included as pantry item, but be sure to grab if you need)
Beverage Options (to keep your bill around $25)
1 12 pack of 12th Man Pale Al Beer – $5.99 at Grocery Outlet
or a botttle of sparkling fruit juice ($1.99 at Grocery Outlet) and one bottle of wine (start at $2.99 at Grocery Outlet)
or Wave Juice for $.99 at Grocery Outlet
 Disclosure: This post is sponsored by Grocery Outlet. All recipes and ideas were developed by us, and opinions are 100% our own.