Mexican Relish (Cilantro, Onions and Lime)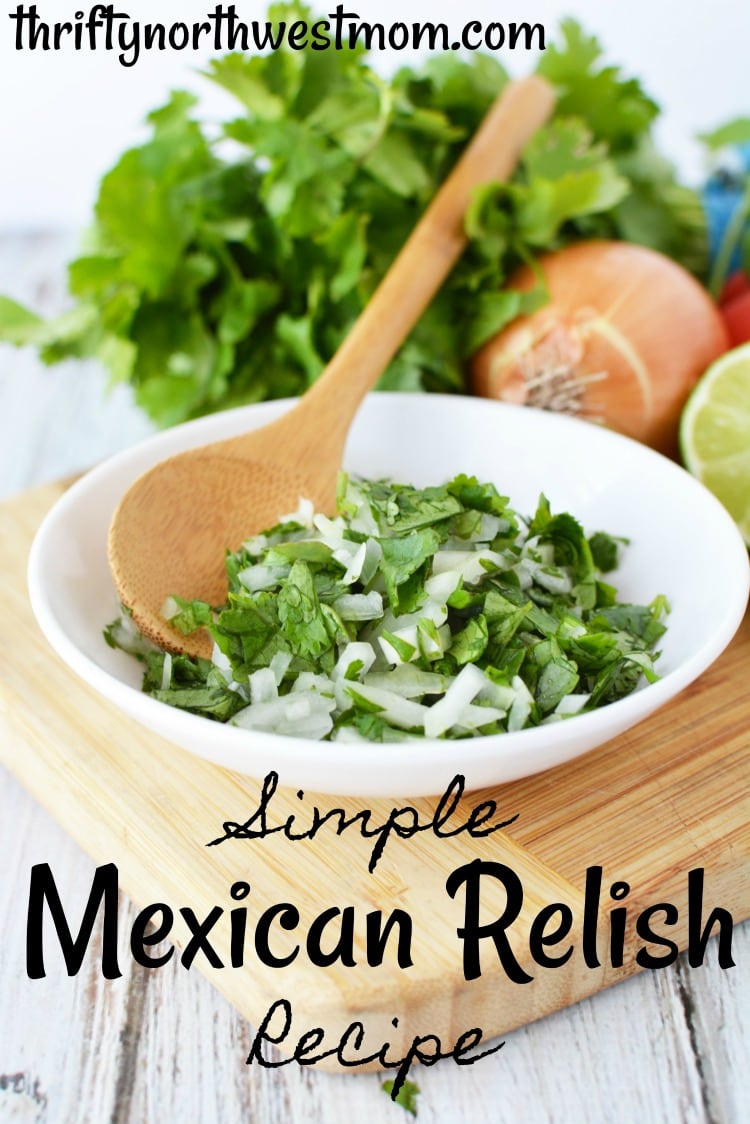 Mexican Relish Recipe – Only three ingredients needed (+ salt)!
If you like cilantro, you will love this simple recipe of diced cilantro, onion and lime. I love to make a batch of this Mexican Relish and use it on just about everything. I love to top grilled meats with it, mix it into salads, or mix it into some coleslaw for the perfect topping to fish tacos! Its a go to recipe at my house, since it is so easy to make, and really affordable, yet adds some great fresh flavor to many dishes. I can generally find all three ingredients for under $1 each, so it costs just around $3 to make a batch of this. Depending on how you use it, a batch can stretch across multiple meals too.
Its a great dish to bring with some salsa and chips to a party too. Its low cost, and does not take much time to make, and always gets devoured. It adds a lot of flavor to any dish you want to pair it with, without a lot of extra work.
Ingredients:
1 Lime
1 Bunch of Cilantro, washed and patted dry
1 Small white onion, or half of a large one, diced
Salt to taste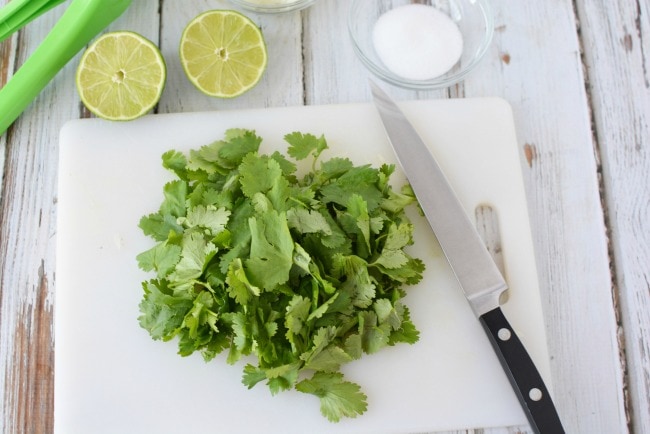 Once the cilantro is cleaned dice it up and add to a bowl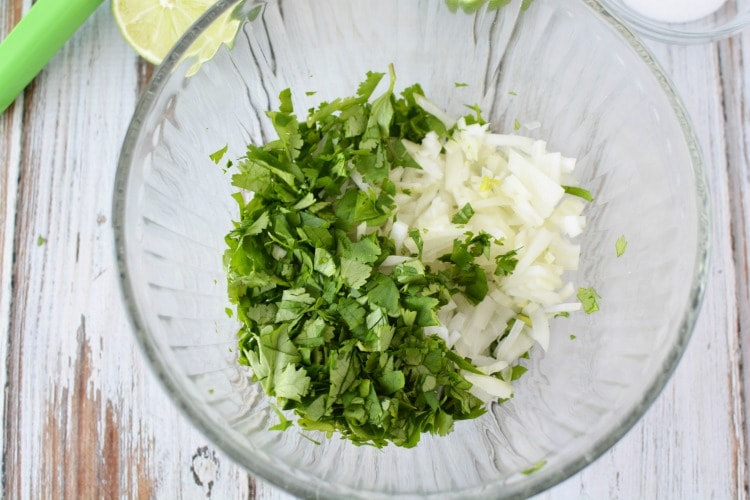 Dice up a small white onion, or half of a large one and add the diced onions to the bowl with the cilantro
Add the juice from one lime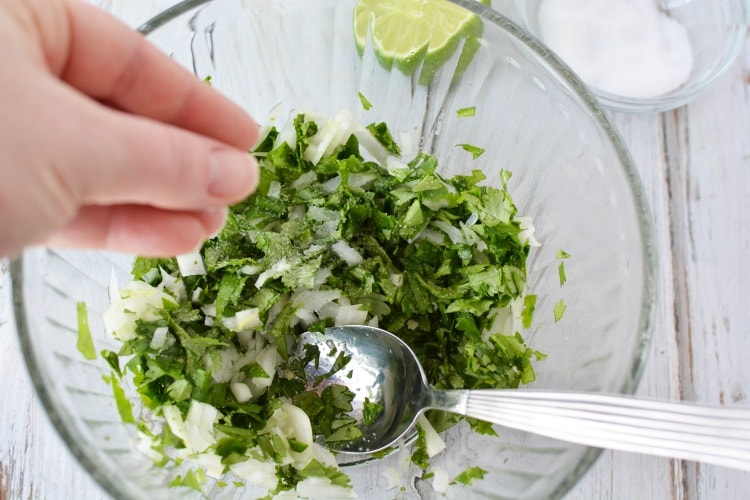 Add salt to taste (approx. 1/2 tsp)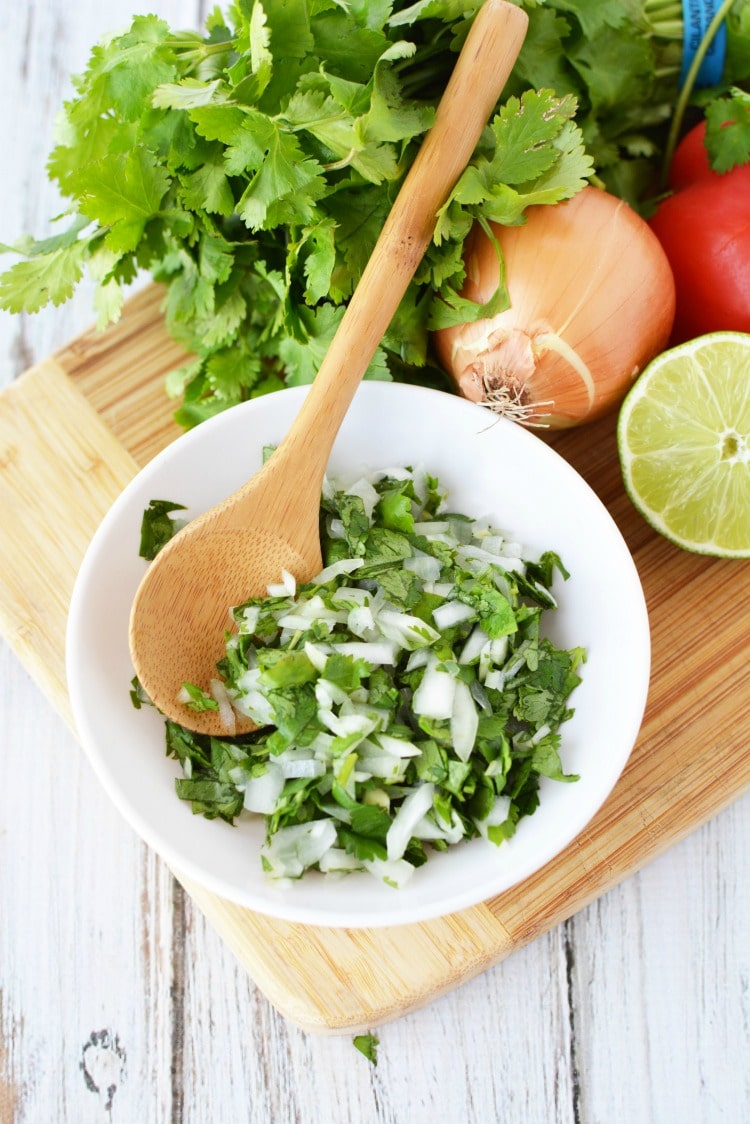 Mix together well, and store in the refrigerator
Once its refrigerated for a bit to let the flavors mix, its ready to serve. Its great on tacos, enchiladas, salads and so much more!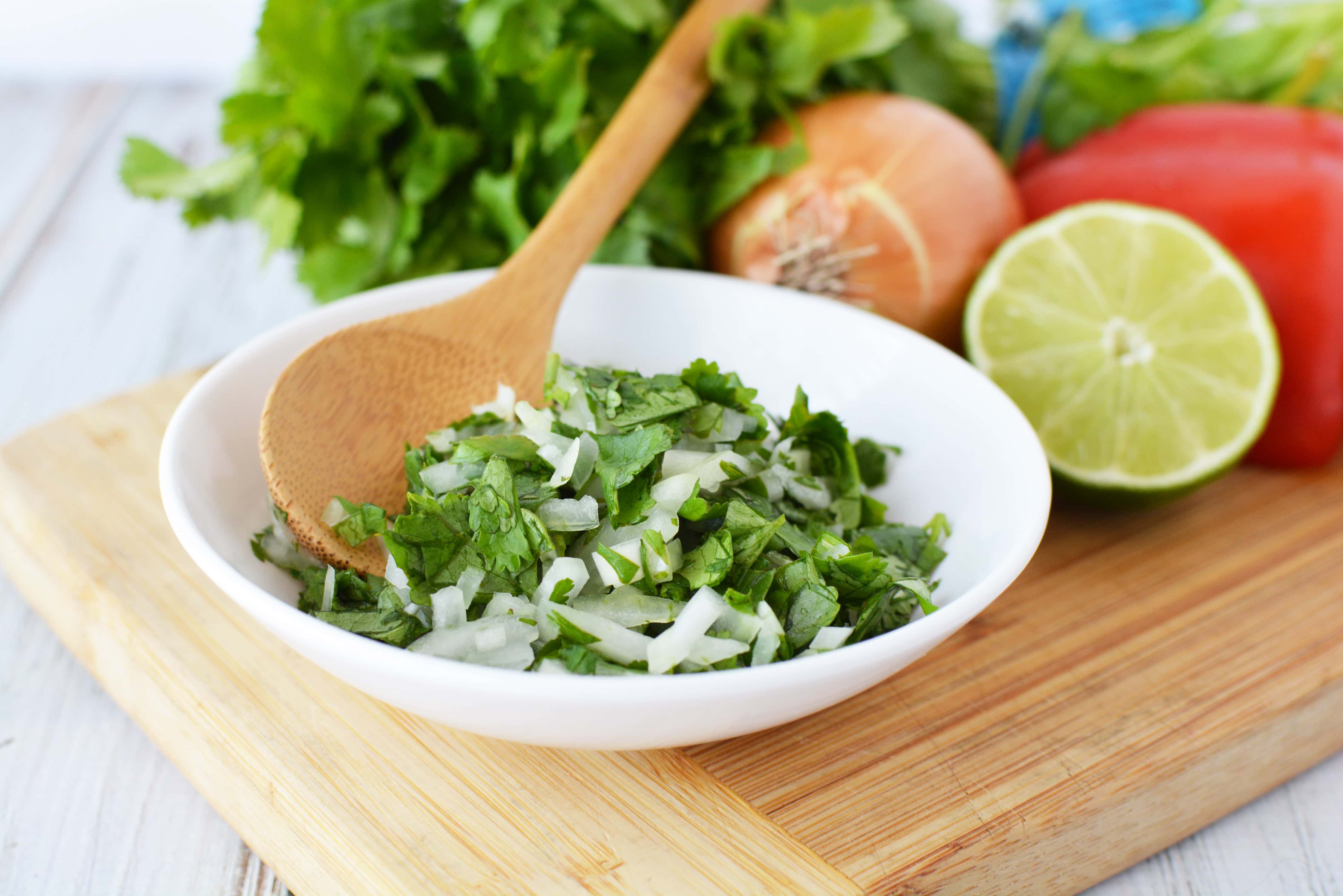 Print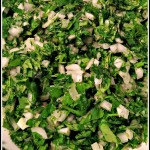 Mexican Relish (Cilantro, Onions and Lime)
---
1

Lime

1

Bunch of Cilantro, washed and patted dry

1

Small white onion, or

half of a

large one, diced
Salt to taste
---
Instructions
Once the cilantro is cleaned dice it up and add to a bowl
Dice up a small white onion, or half of a large one and add the diced onions to the bowl with the cilantro
Add the juice from one lime
Add salt to taste (approx. 1/2 tsp)
Mix together well, and store in the refrigerator
Other recipes you might be interested in: